Video Tutorial: Plant Imprint on Plaster for Panels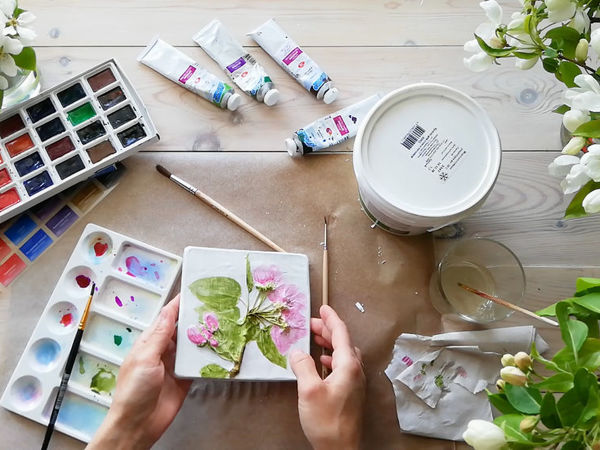 My name is Olesya.
If you have been with me for a long time, you have already seen how I treat nature and natural materials. I like to make simple products, using materials at hand.
Spring is so fleeting that I wanted to capture a piece of nature in spring. I have wanted to make a similar panel in the style of botanical floristry for a long time.
Here is a panel and frame made by hand. Today we will make a plaster panel, tint it and prepare it to place into the frame. So, in the next tutorial I will show you how to make such a frame from simple scraps of wood.
You will need:
clay;
construction gypsum;
acrylic and watercolor paints;
masking tape;
plunger;
flower;
cardboard;
scissors, water, brush, hammer, board, sandpaper, foil (cellophane).
Here is what a plaster panel in the style of botanical floristry I made.
Create with us, please yourself and your beloved ones.
DIYs & Tutorials on the topic