Easter Chicken of Felt in 5 Minutes
Difficulty: Easy
Time: 2 hours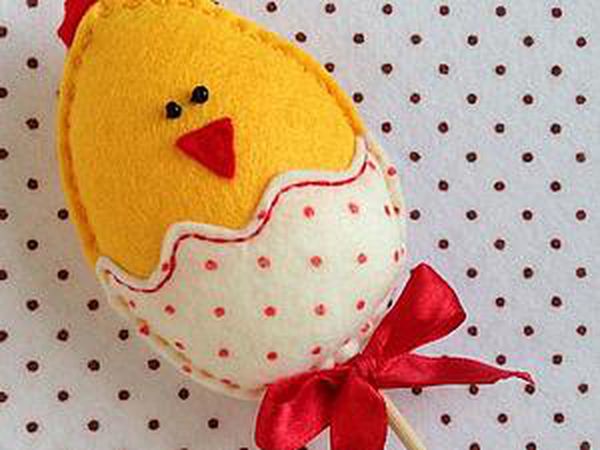 Offer to sew such cute Easter gifts :) They can decorate a festive cake and the interior. Such chickens live at my home all year round in vases.
Start?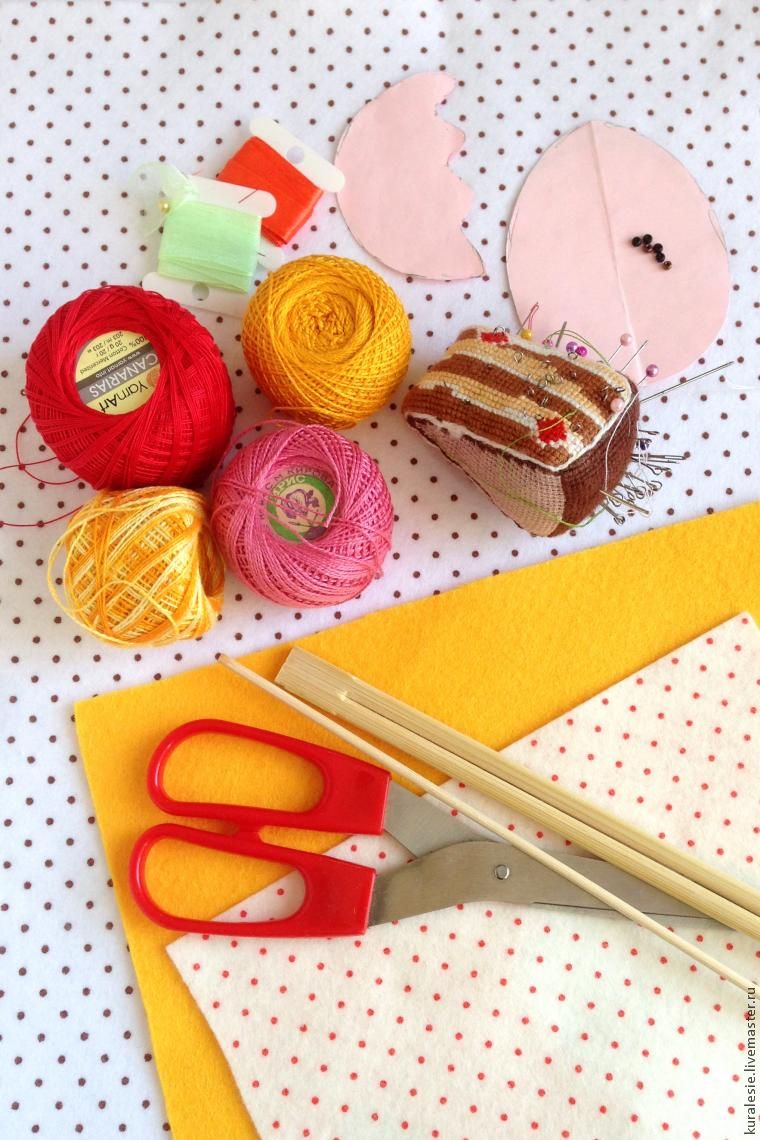 You need:
- felt with pattern and plain felt
- threads
- needles
- pins
- scissors
- patterns (I draw by hand)
- holofayber
- sushi stick
- wooden toothpick
- beads, buttons, ribbons for decoration
Cut out details of yellow felt, two parts for the egg, two parts for the chicken. Red triangle for the beak and a comb :)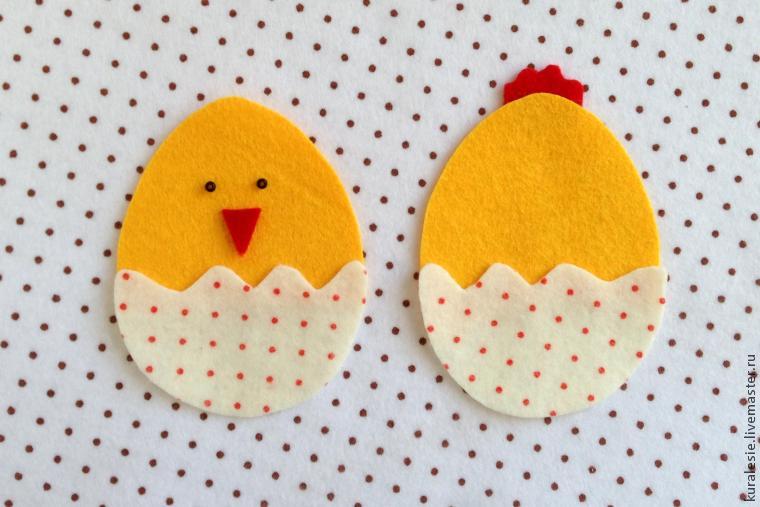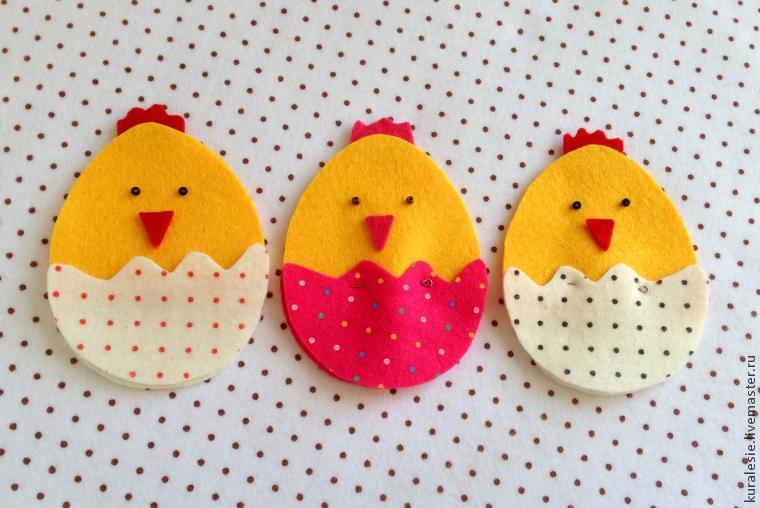 Sew the eyes, beak and comb to the head with a hidden seam.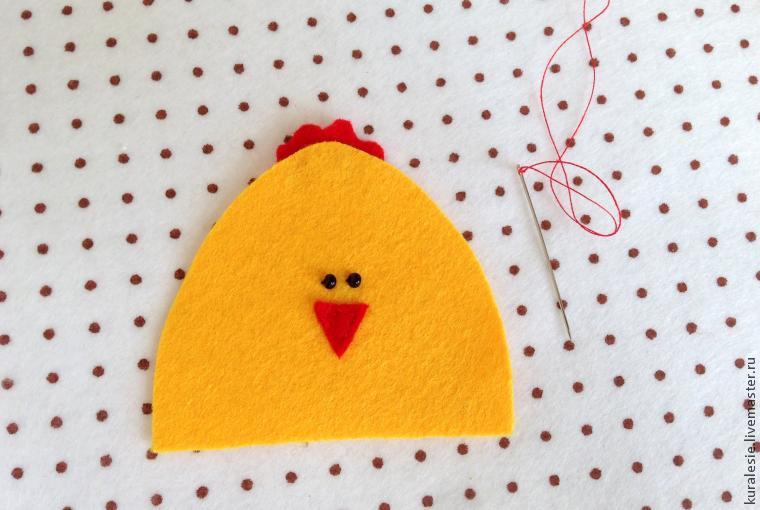 Now sew the shell to the bottom of the chicken.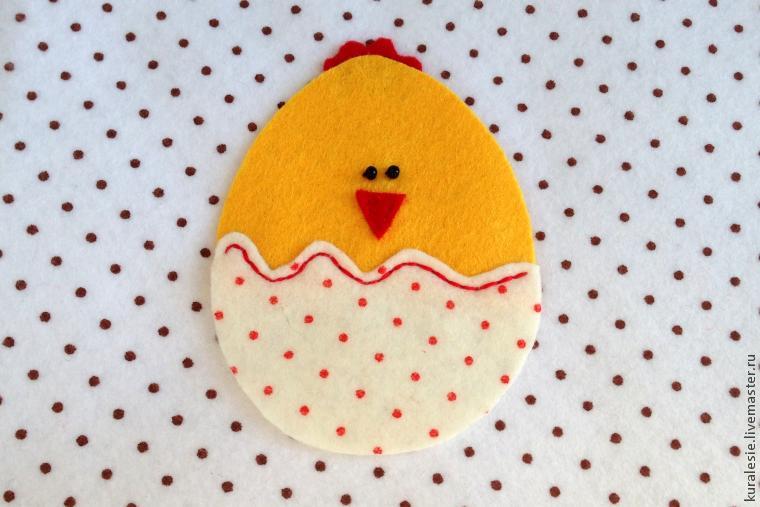 Sew the shell to the second part — the back.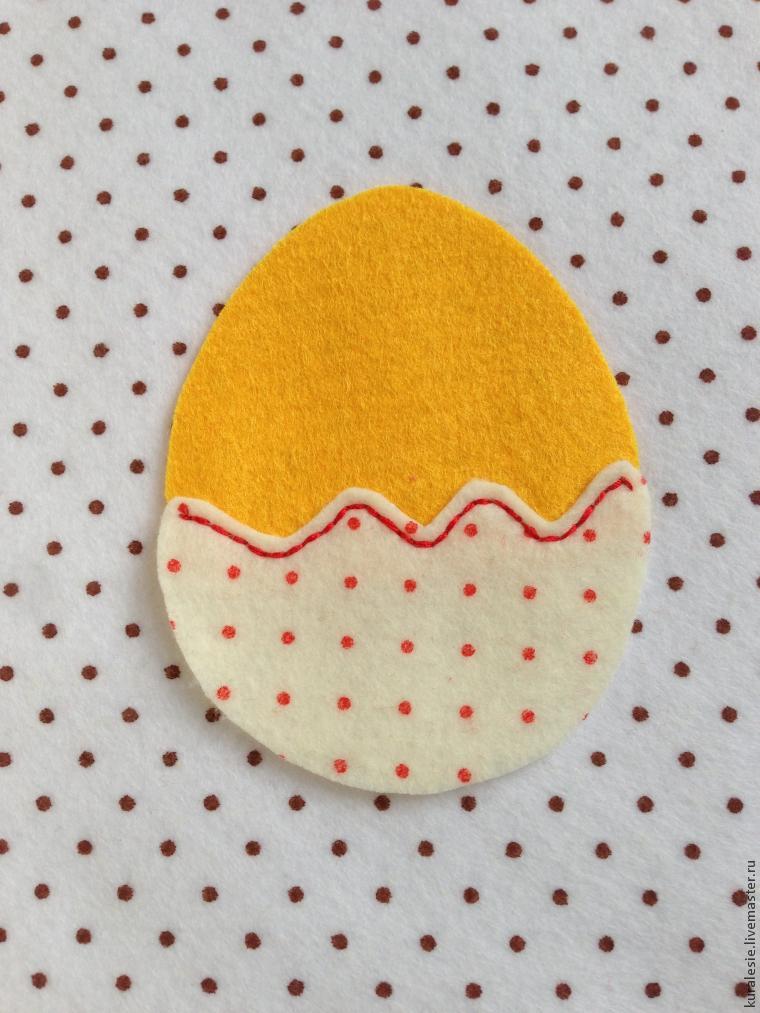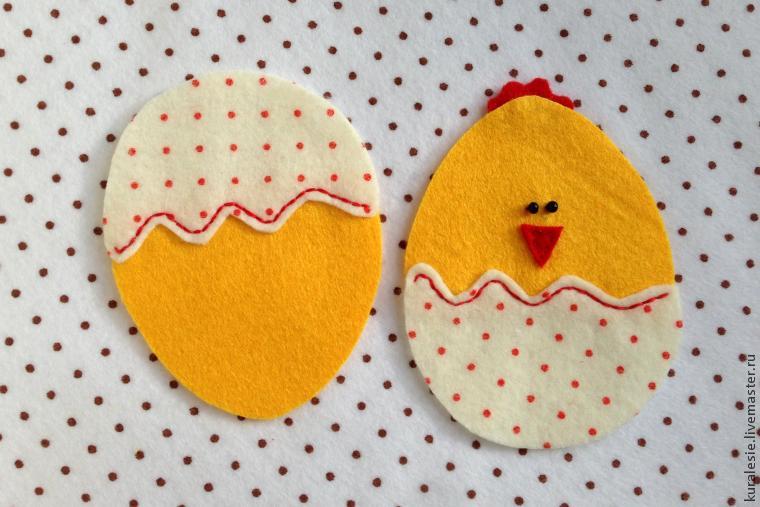 Put the details with their back sides together and sew.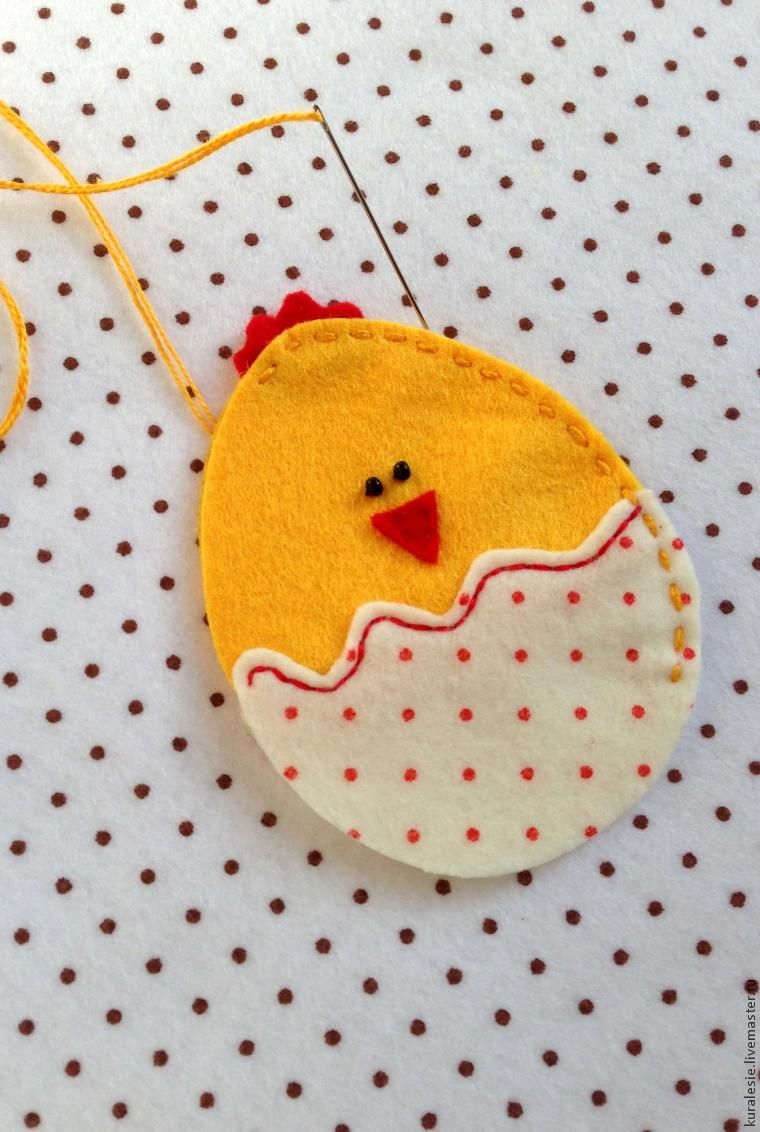 Leave a small hole for stuffing.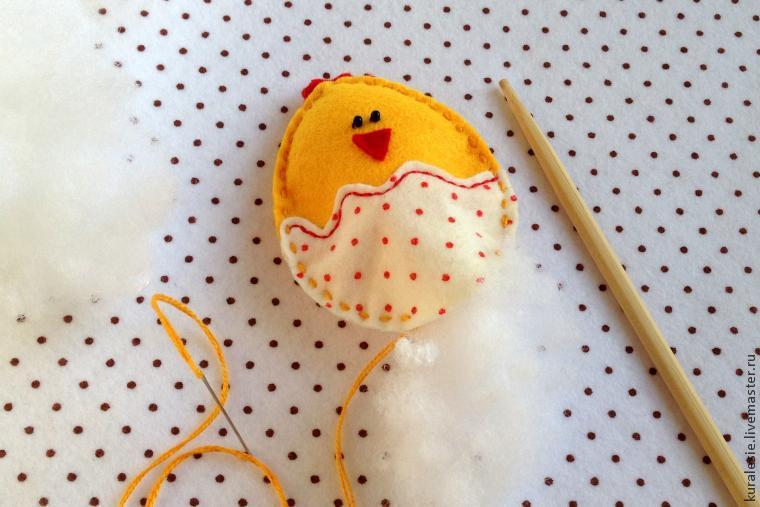 Use the sushi stick, stuff properly.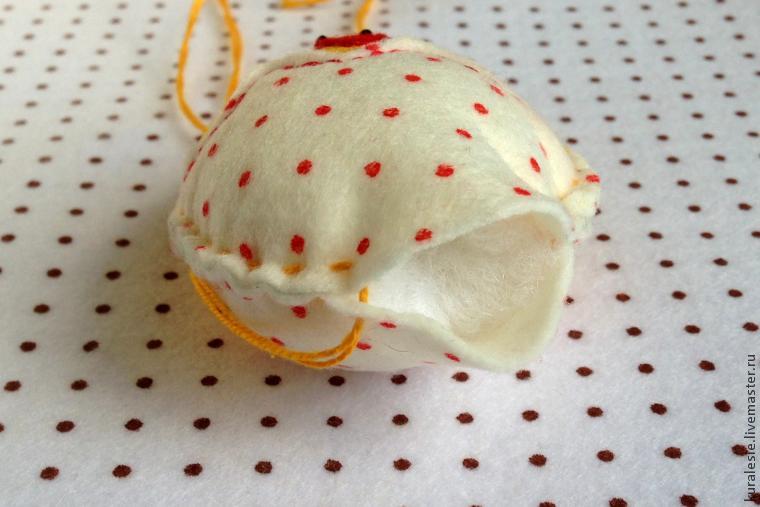 Sew up the hole :)
Gently push the stick into the base of the egg.
And, voila! Our handsome one is ready!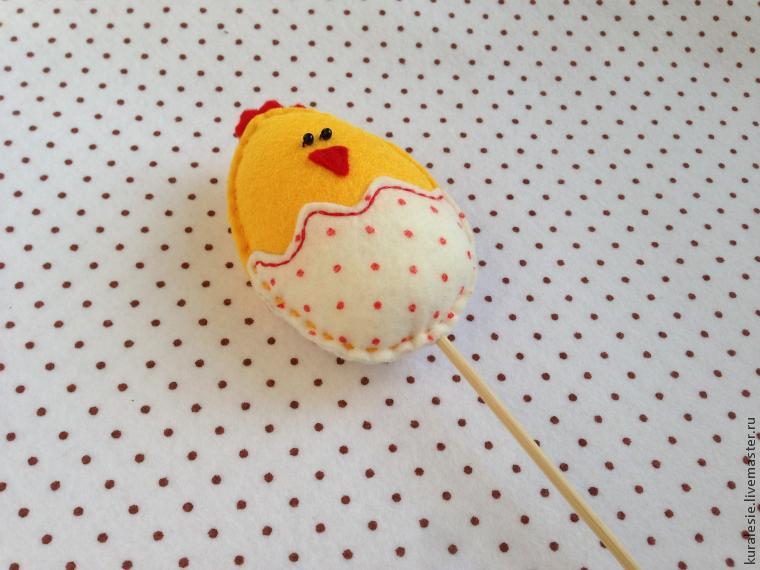 Decorate the stick with a ribbon and present it to your friends!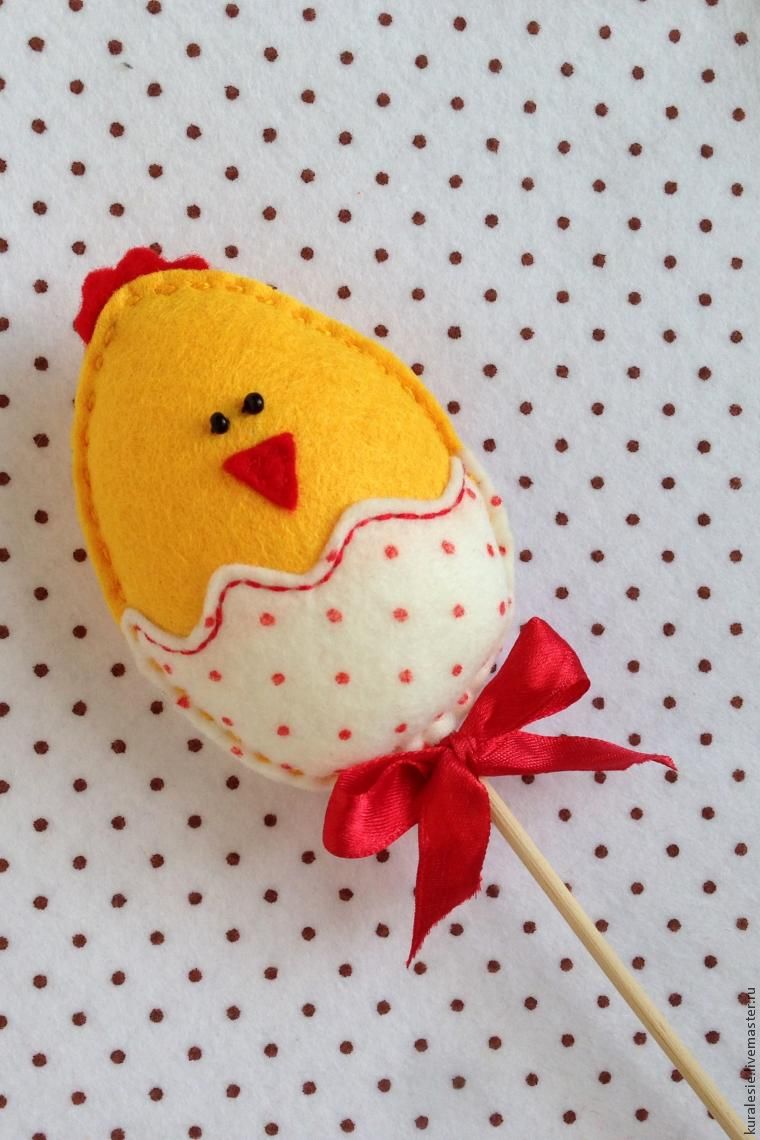 Thank you for reading :)
Yours,
Olesya
DIYs & Tutorials on the topic