Sewing a Lovesome Fabric Headband
Today I suggest you to sew a headband in the style of pin-up, very popular in the 50s of the last century and popular now. Gather girl-friends, choose fabrics and start.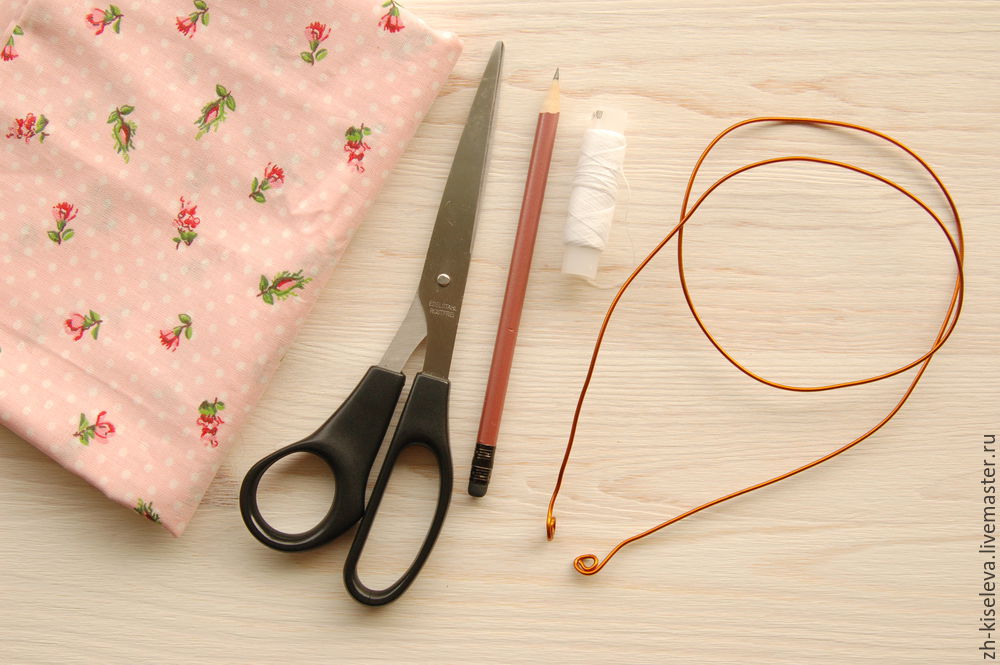 Materials
- fabric of the desired size (82cm х12cm)
- wire (copper or aluminum) 80 cm length (I bent the ends so that the fabric was not torn on the ends).
Before you begin, you need to prepare a pattern, size 80 cm X10 cm. Then apply to the reverse side of the fabric, mark around with the pencil or chalk. Cut leaving seam allowances (in my case 1 cm, 0.5 cm).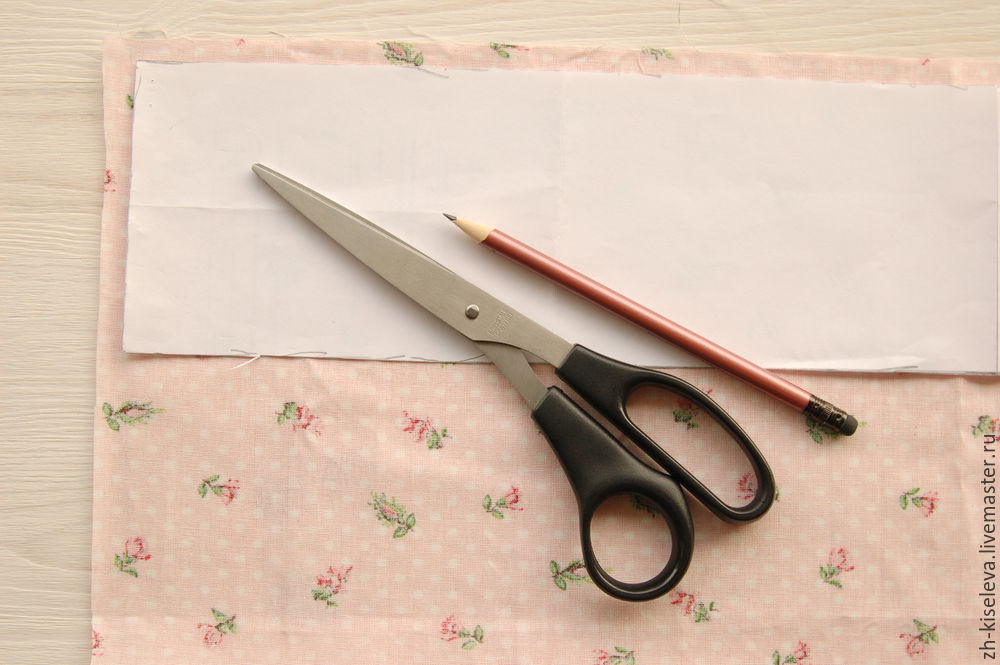 Fold the fabric in half, with the wrong side out, iron. Make two pencil marks in the center of the rectangle (approximately 5-6 cm from each other on the same line). You will leave this part unsewn to turn the blank to the front side and insert the wire. Draw the lines at angels as shown in photo 3. I passed about 3 cm from the edge.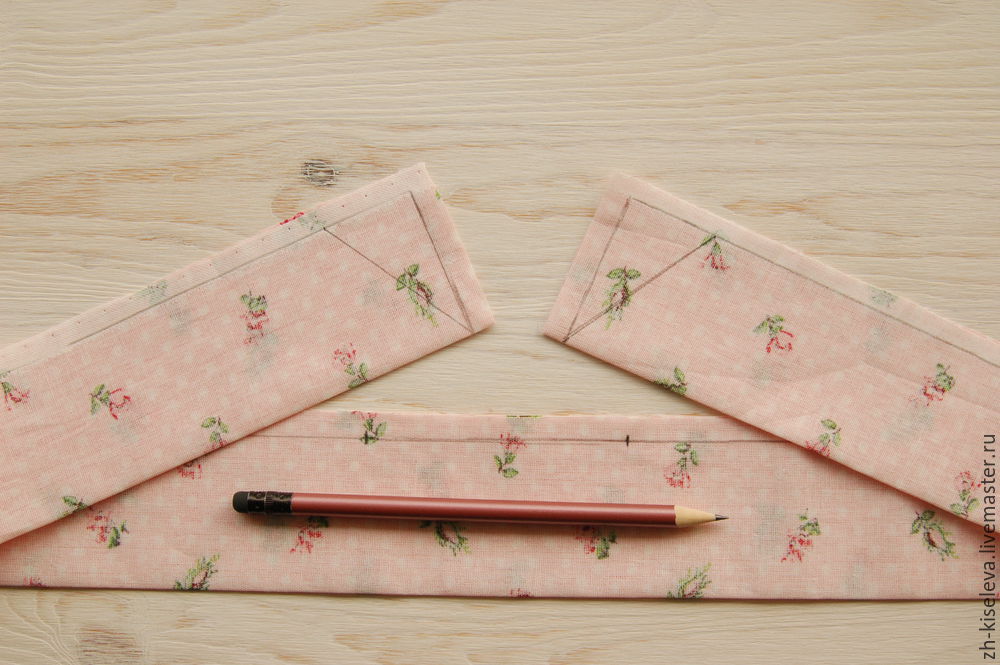 Stitch (on a sewing machine or by hand). Cut off the excess of fabric. Make cuts on the corners.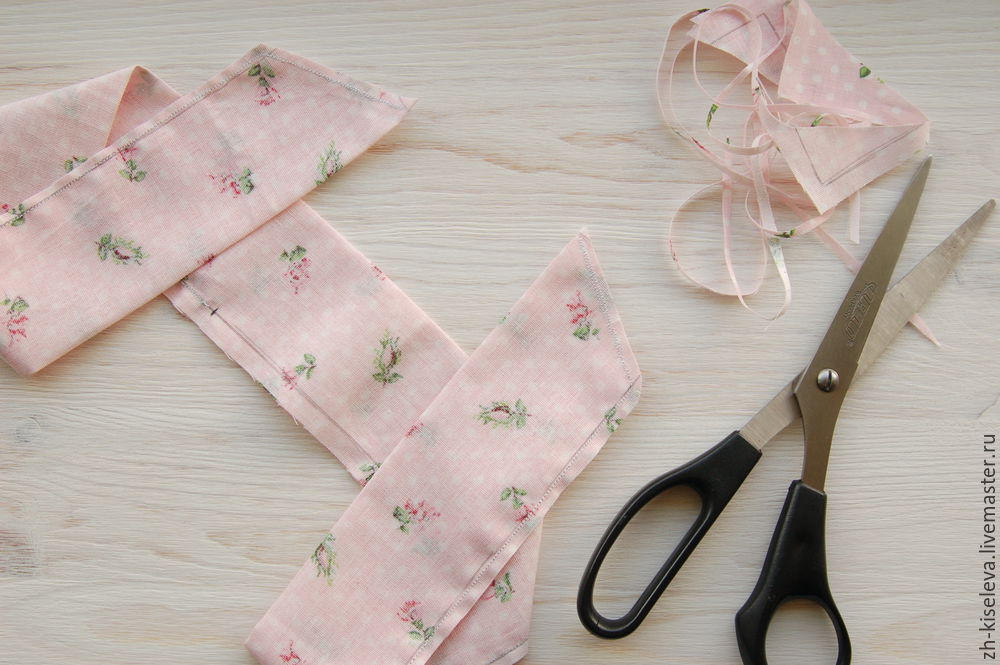 Turn outside in. You can use chopsticks for sushi or a pencil to very carefully perfect the corners. Necessarily iron.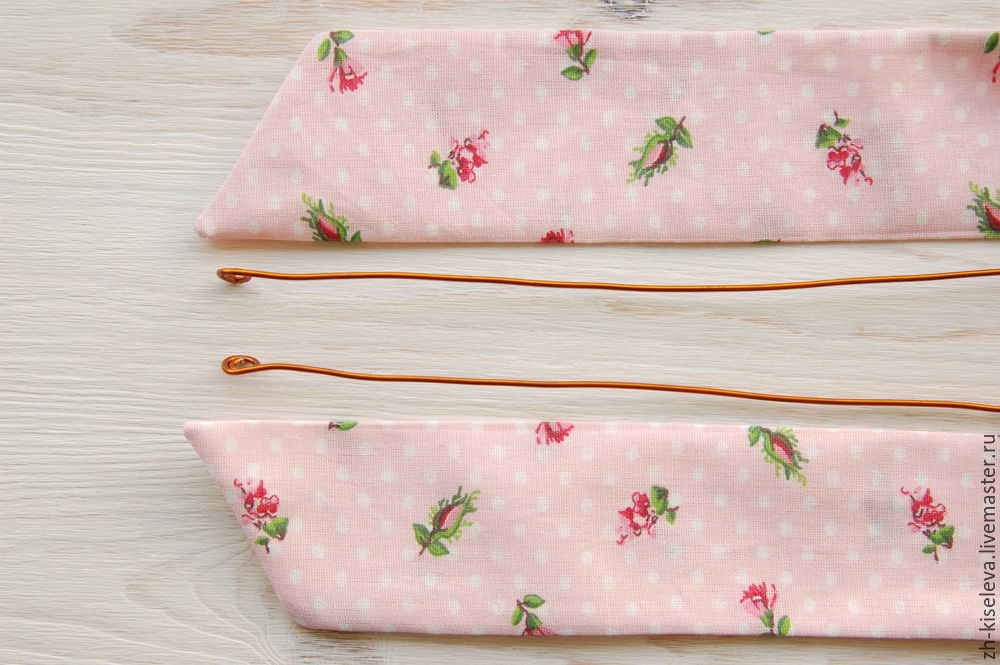 Insert the wire and sew the cut manually with a concealled seam or sew on a machine.
Try on and wear with pleasure. As you noticed, the headband is sewn very easily and quickly, so they can be made from fabrics of different colours, and impress others every day!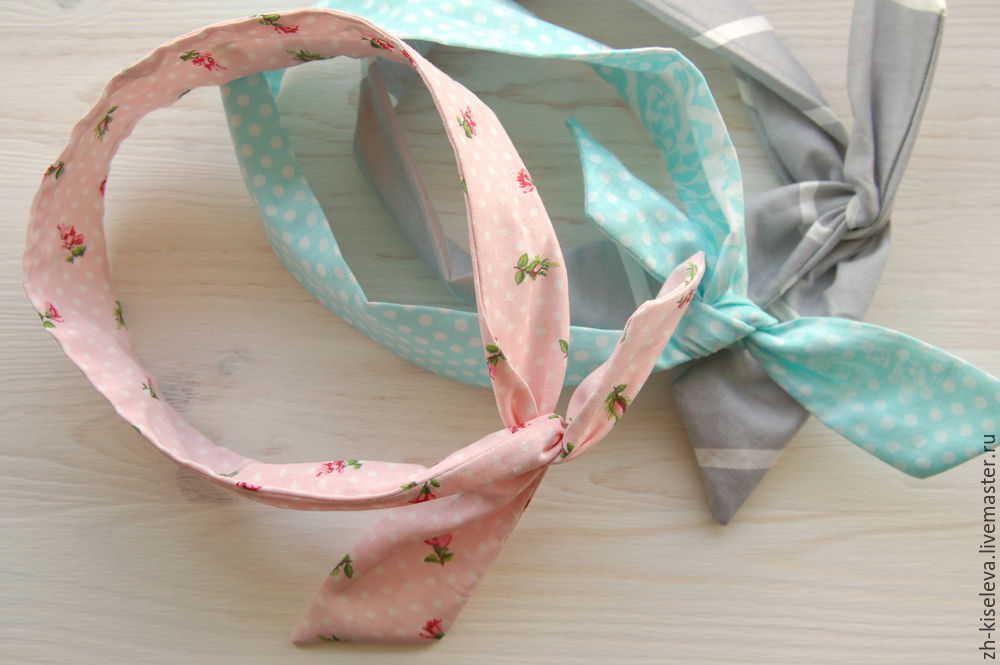 Tip: if suddenly you can't find a suitable wire, the bandage can be done without it. The only addition you need to increase the length of the fabric by 10 cm, to ensure that you can easily make interesting knots.
DIYs & Tutorials on the topic