Lifehack: Dry Pool for Kids of Old Clothes!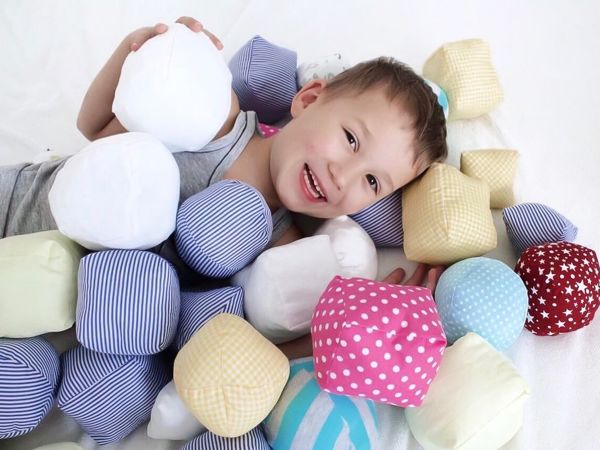 How nice it is to combine business with pleasure, to get rid of old clothes, to please and occupy children, this is a true dream of each mother.
And a dry pool for children brings so much joy!
You will need:
Old clothes, different pieces of fabric.
Filler, you can also fill with scraps of clothes, but they are not soft enough, so it's better to alternate them with filler.
A needle, pins, thread, soap/chalk.
A sewing machine.
Pyramid, sphere, and cube patterns.
Like this publication for my effort, save the video. If you have questions I will be happy to answer them!
DIYs & Tutorials on the topic