Modelling A Plague Doctor Mask with Your Own Hands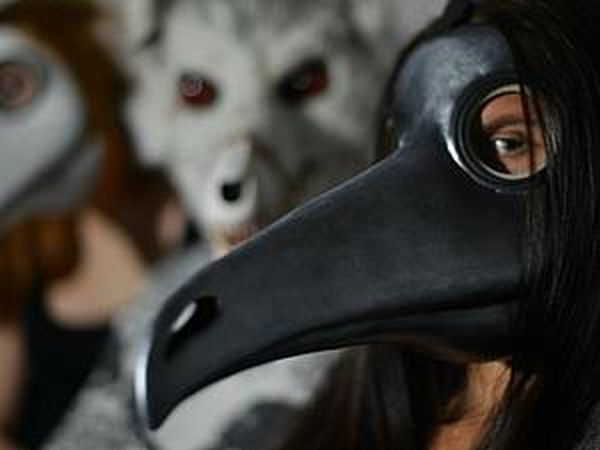 I want to share with you a DIY on making a mask of a Plague Doctor.
You need:
- plasticine model
- a lot of paper
- starch past
- lenses
- glue gun
- paste coating
- primer
- acryl paint
First, model the base from plasticine. Then richly apply papier-mache paste (8-10 layers of paper) mixed with the starch paste (I make it from flour). Wait for a day to dry. Cut it along the central line, remove the base and glue the cut. Cut out holes in the right places and cover the mask with super glue. Insert the lenses with a glue gun. Apply acryl coating, sand it properly. Sand until the surface gets smooth. Apply coating again. Then paint: Remember to insert an elastic: So, the Plague Doctor is ready :) DIYs & Tutorials on the topic