An Idea How to Create an Interior String Art Panel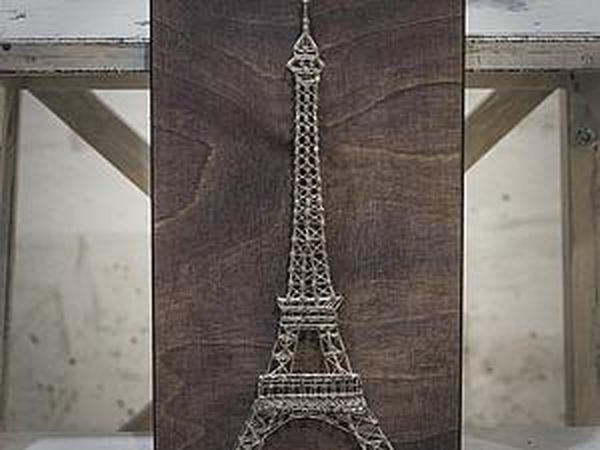 Today I want to share with you the mystery of creating amazing panels in the style of string art.
You need:
1) wooden panel (I used 15 x 25 cm, thickness 1.5 cm);
2) stain;
3) varnish;
4) nails (I used 16mm);
5) hammer;
6) thread (I used silver silk and white nylon);
7) paper for sketching;
8) glue;
9) titanic patience.
Well, let's go?!
Stain and varnish the panel (I covered in one layer). Then draw the sketch. Fasten the sketch to the panel. Then take nails and a hammer and slowly begin to "outline" the perimeter (try to hammer the nails at the same depth). Well ... it's finished. :) Then remove the paper, help with a toothpick. Take the strings, make a knot on either of the nails and start winding the strings. Don't be afraid — it always looks not very good, but then... :) The first round is over. I thought it was dim and I used white nylon over, that's what happened at the end. In my opinion, at least nice. Don't forget a little glue on each knot. And voila — a perfect gift is ready. :)
DIYs & Tutorials on the topic