Drawing Cute Tags for Your Item
I encouraged to draw cute tags for handmade products. One tag can be drawn very quickly and a large number would, of course, take a lot of time.
But the process is fascinating and draws you away from all kinds of thoughts, so relax! The tags come out very interesting and everyone likes them!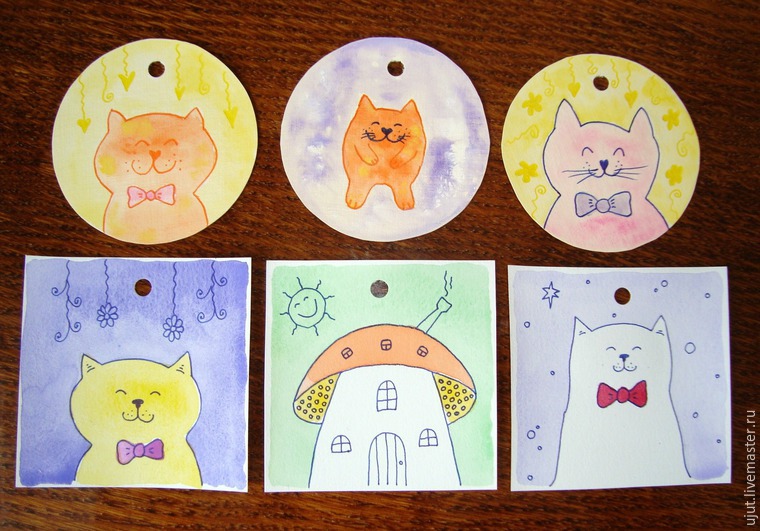 Going to paint a mushroom house. You need:
- fine or medium grain watercolour paper, which is denser
- watercolour paints
- two brushes, medium and thin
- pencil
- scissors
- ruler
- puncher
- iron
- two A4 sheets of paper.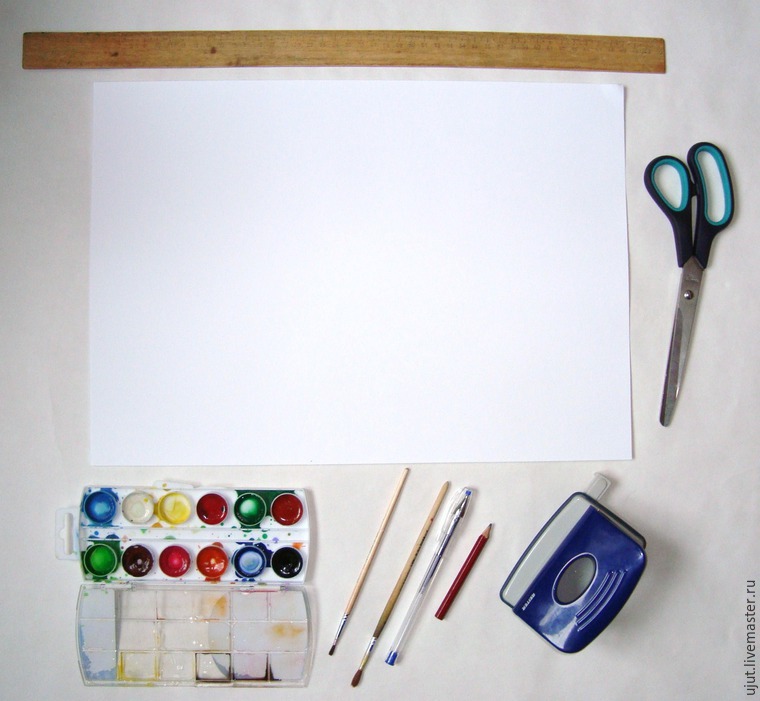 Line a sheet of watercolour paper with a ruler into squares of 7 x 7 cm. I had A3 size and got 24 pieces.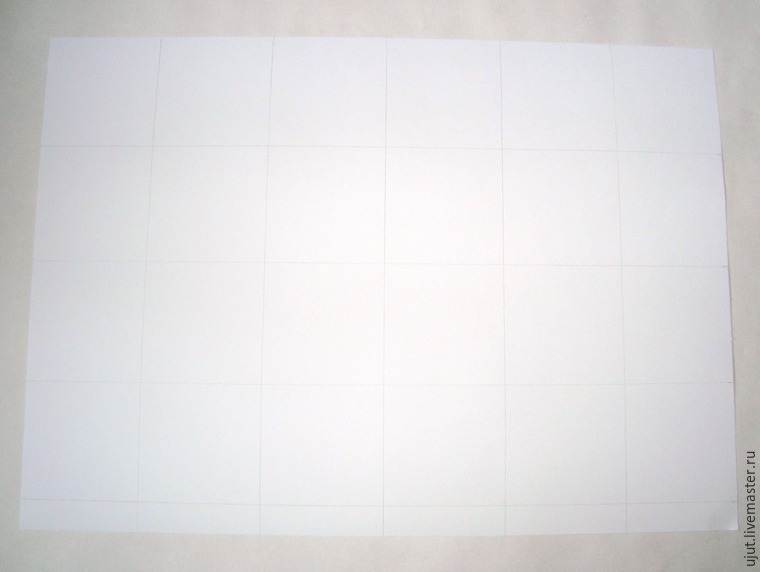 Cut.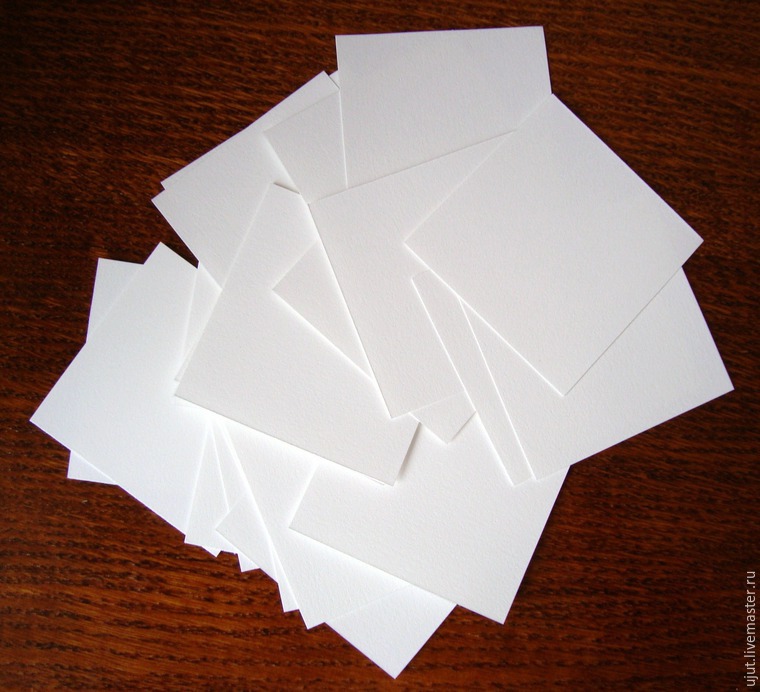 Draw a mushroom with the pencil as I did, so that the line was slightly noticeable. I drew thick lines so that they were seen well in the photo.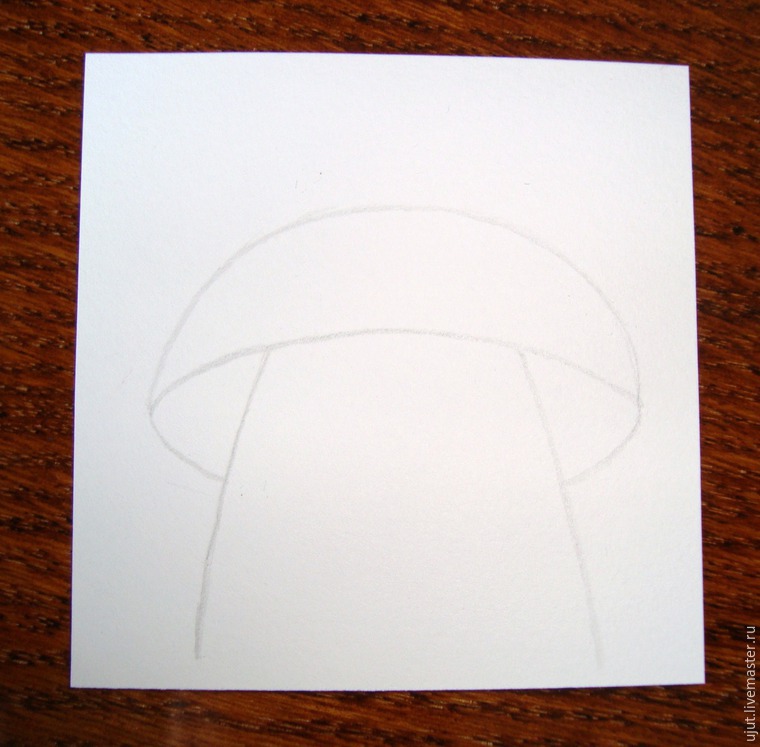 Dissolve green paint in the palette with water.
Paint the background around the mushroom with the medium brush leaving a small white border.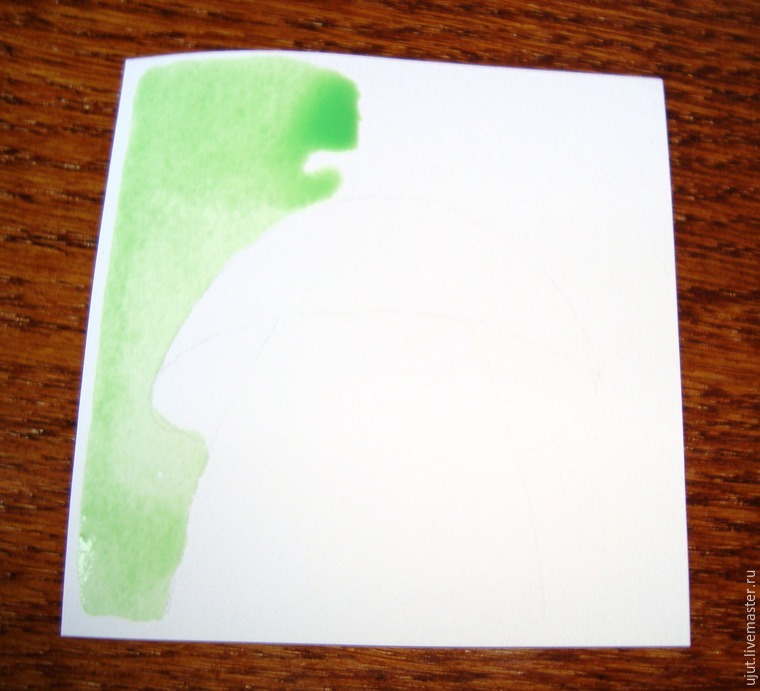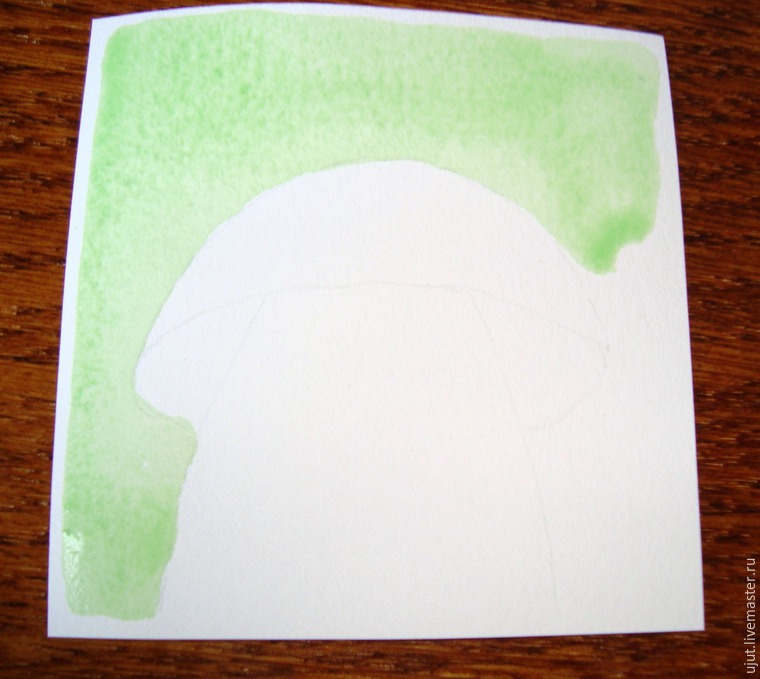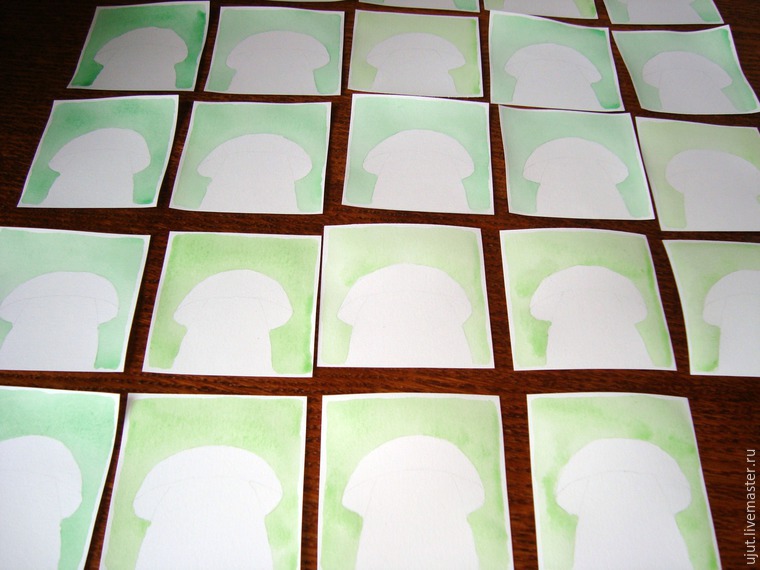 Wait until the paint dries completely. Now dissolve orange paint in the palette.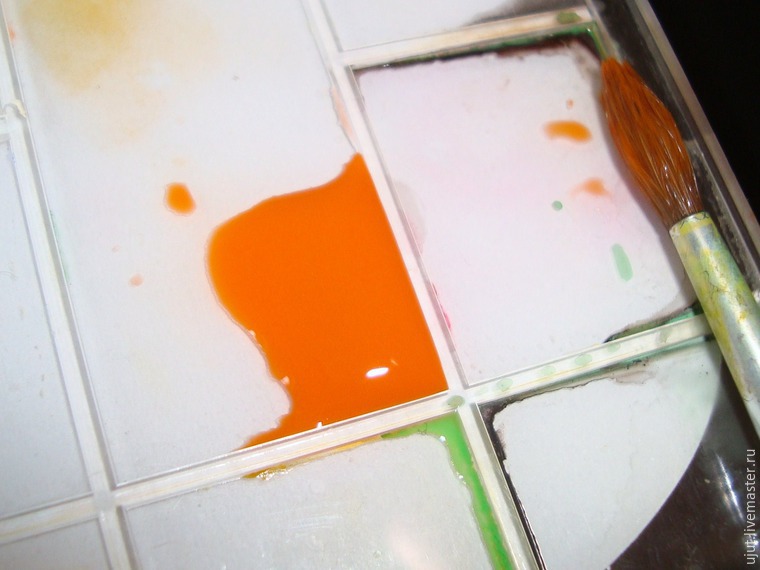 Paint the hats of the mushrooms with the thin brush, waiting until the paint dries.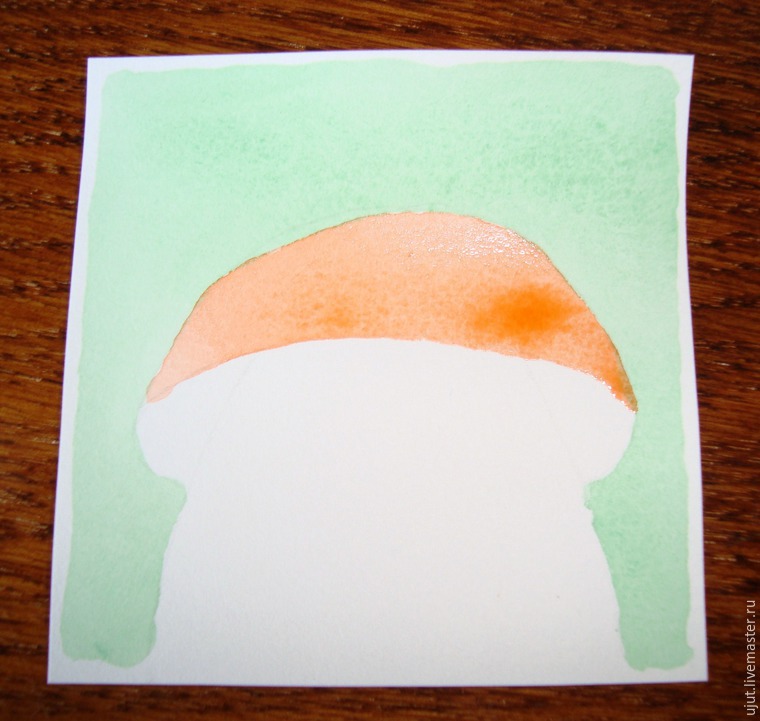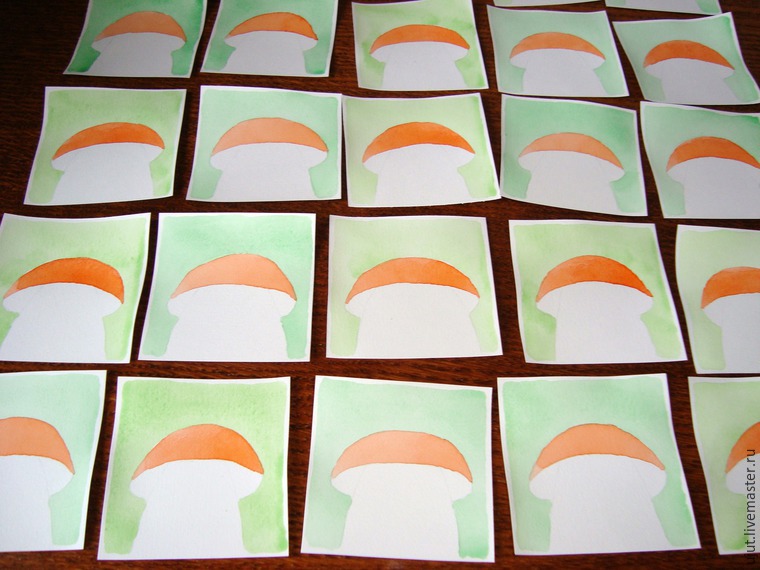 Dissolve yellow paint for the lower part of the caps.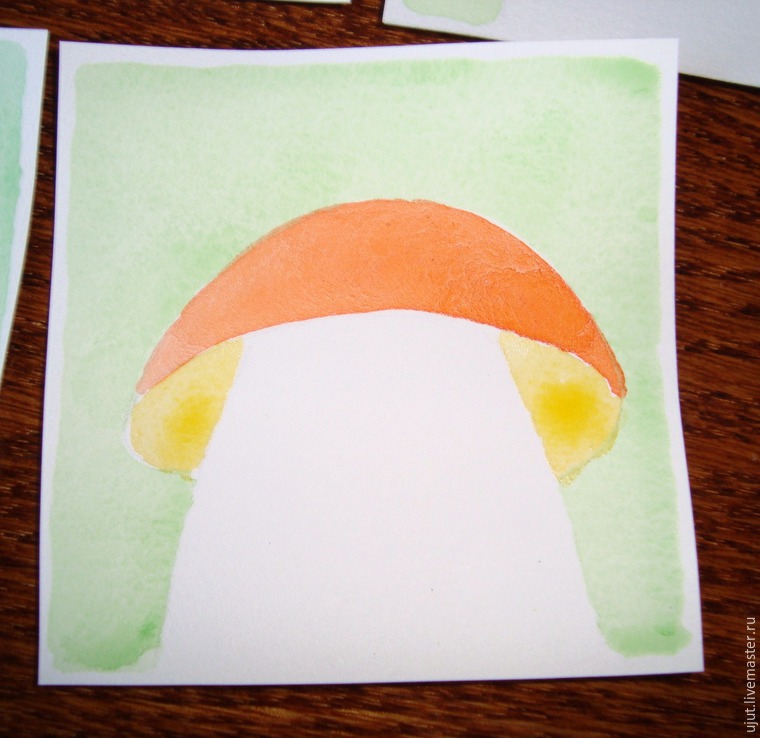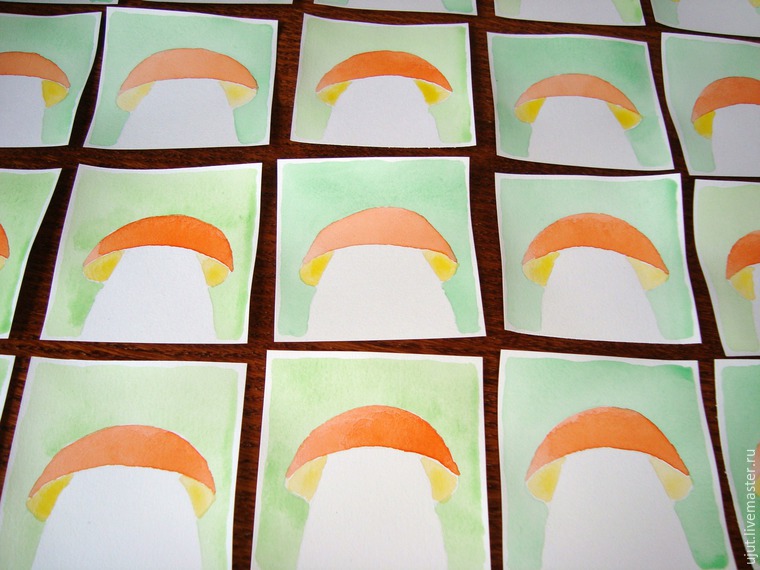 Wait for the complete drying and iron all blanks having placed them between two album sheets. Make sure the iron is not in the steam mode!
Now punch the sheets.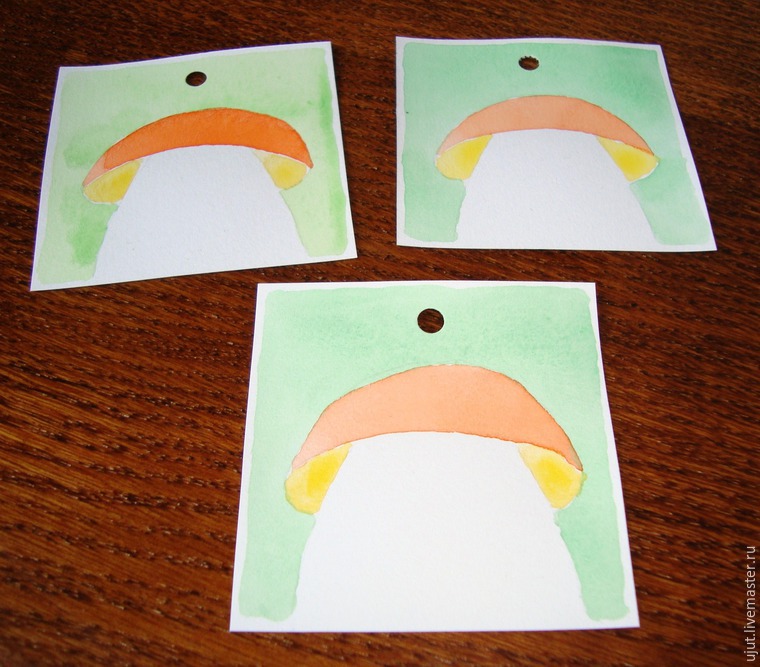 Take a gel pen and draw the contours of the mushrooms.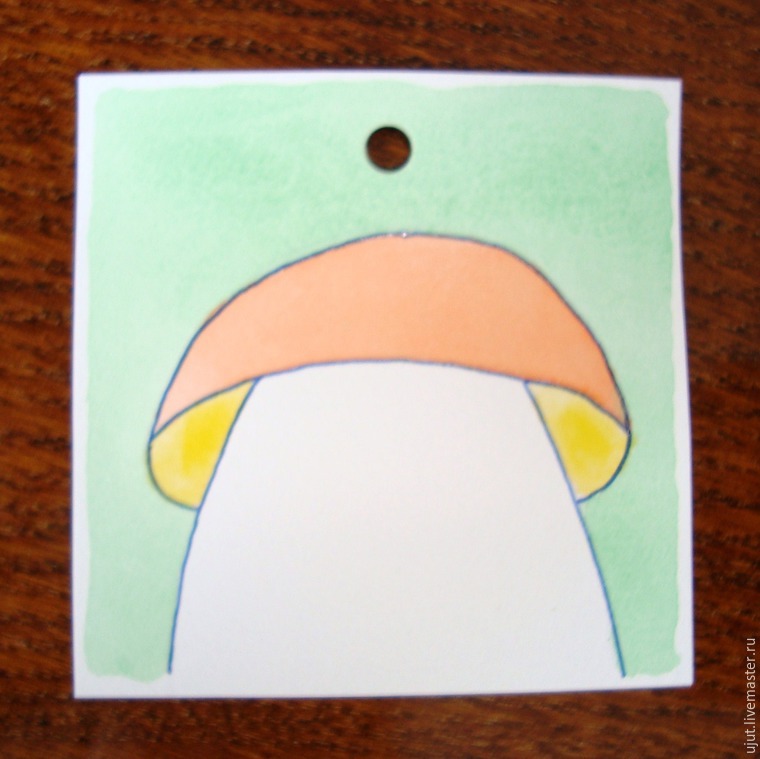 Draw a door, windows, flue with smoke, round pores on the bottom of the cap and a smiling sun.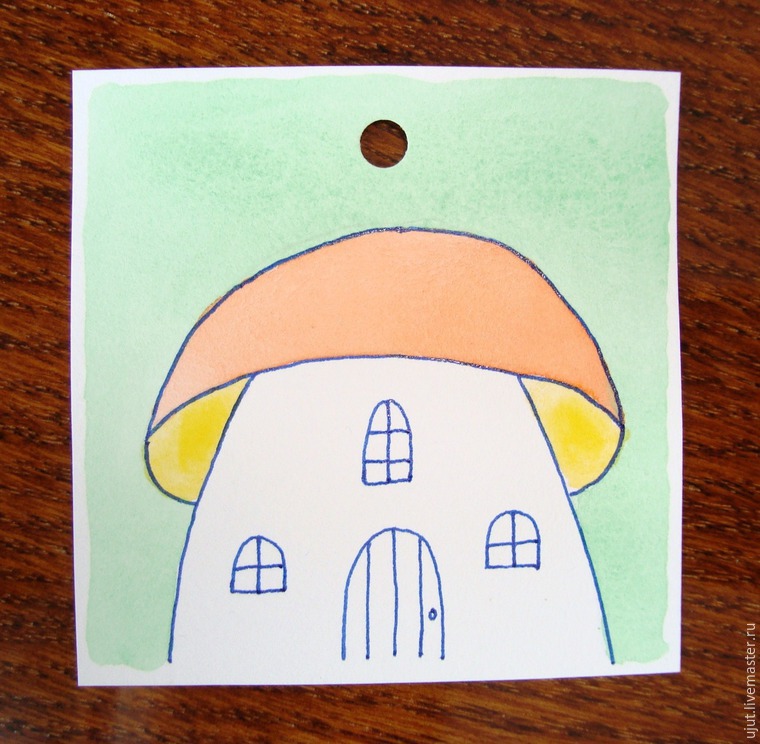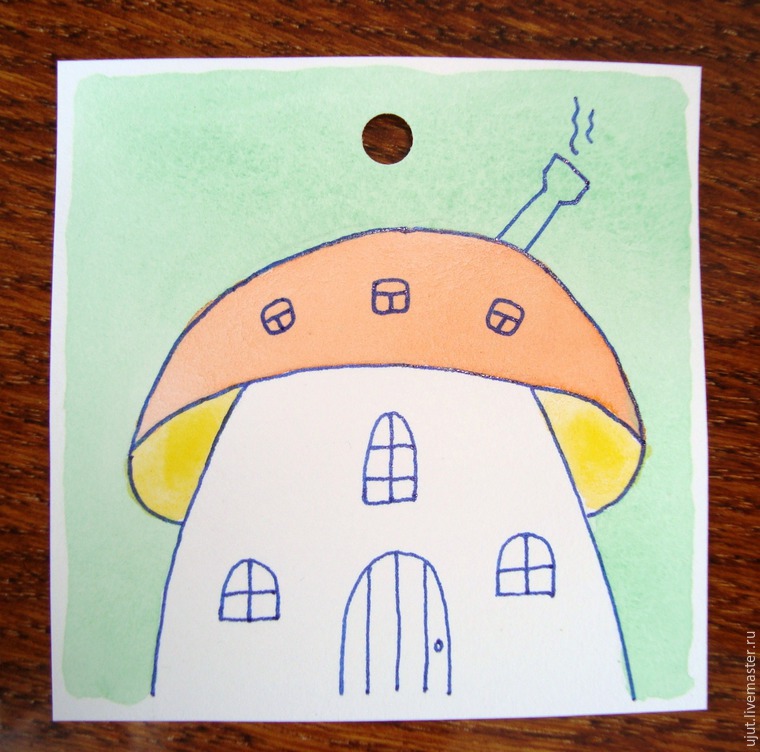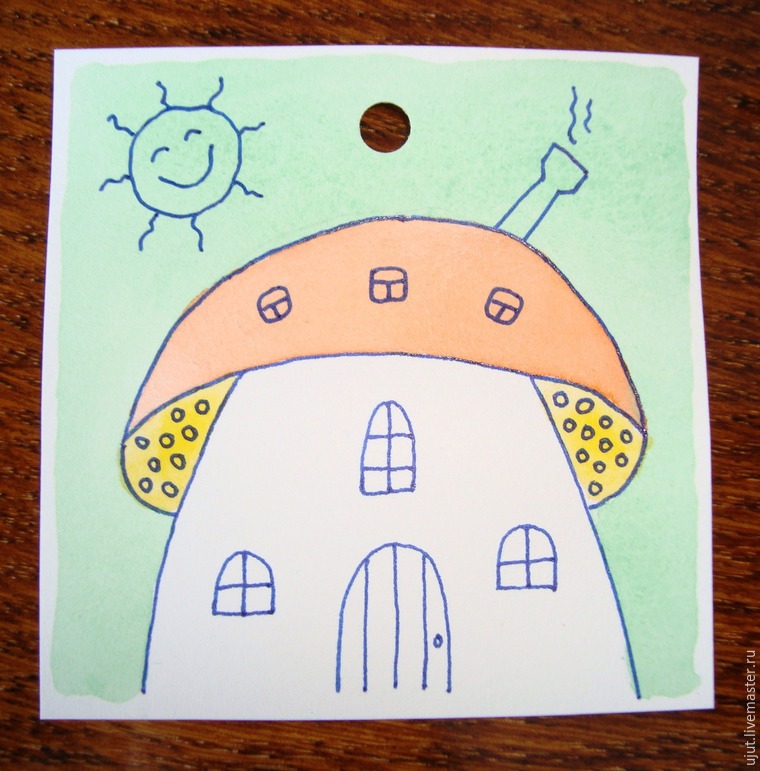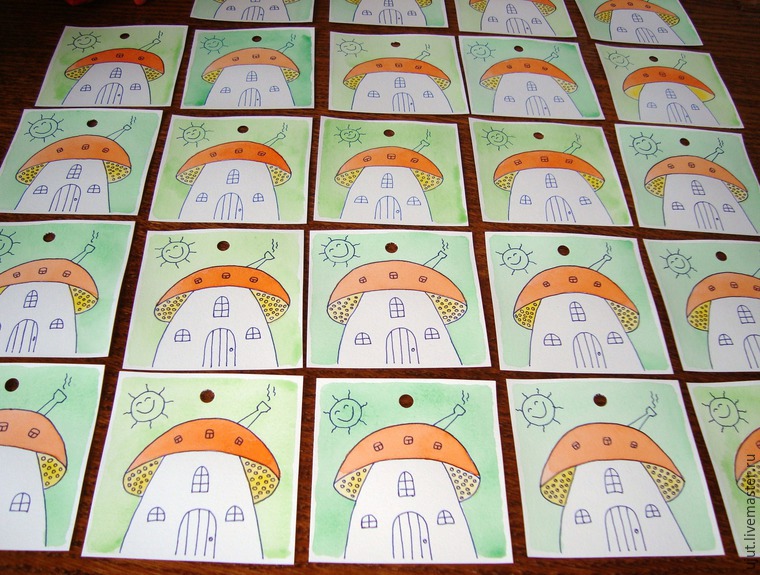 On the back of the tag you can write something, for example, 'Thank you!' and draw flowers, curves and hearts.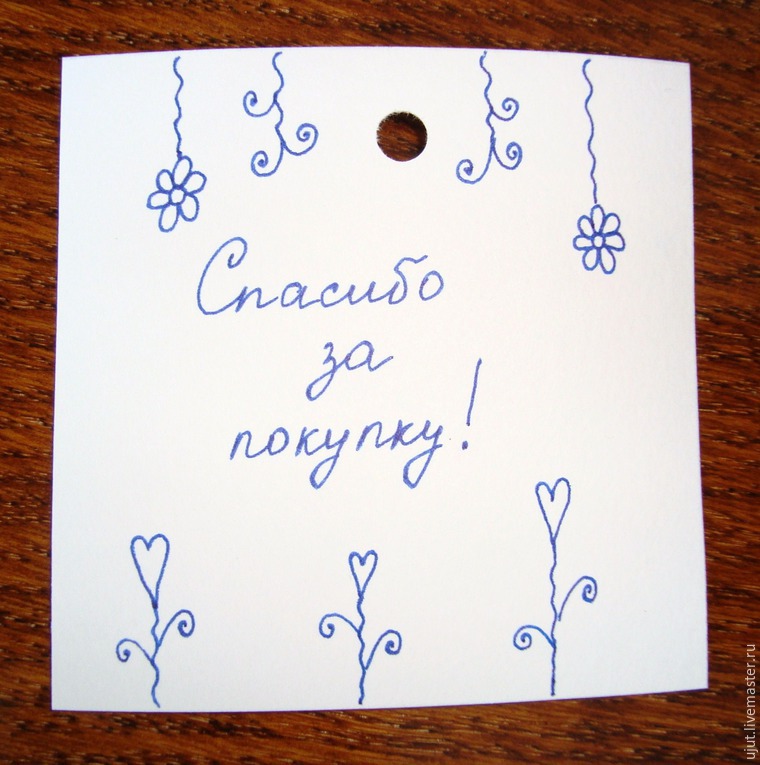 Such tags always provoke positive emotions in children and adults!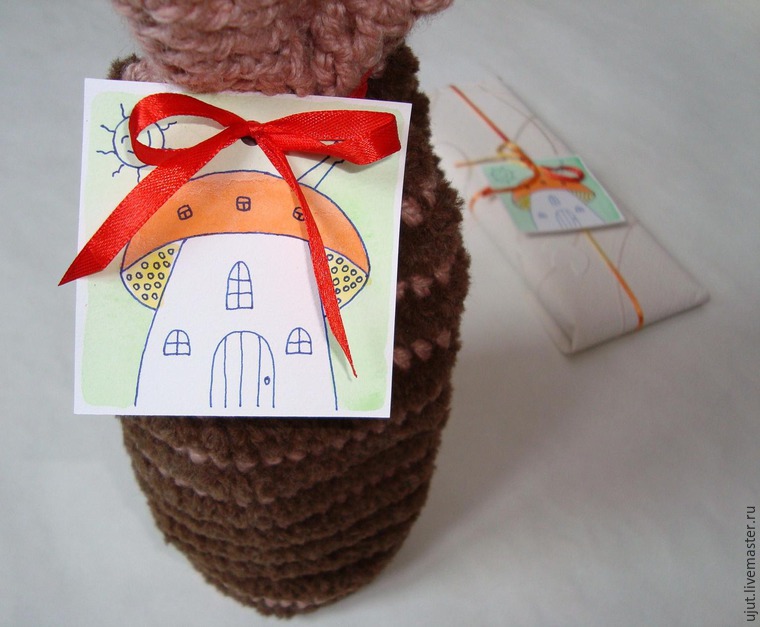 DIYs & Tutorials on the topic