Making Organizer For Sewing Threads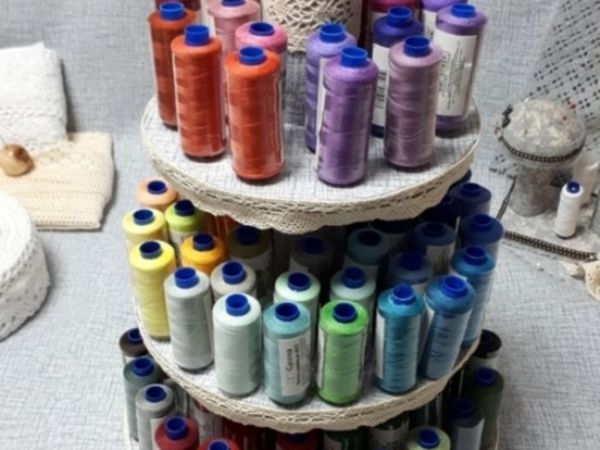 I offer you an organizer for sewing threads. Its size: height 30 cm, width 27 cm. Number of threads — 120 PCs. To work, I needed:
binding cardboard, corrugated cardboard, cardboard tube;
Moment Crystal glue, glue gun, PVA glue;
linen, linen lace;
wooden chopsticks;
construction knife, scissors.
Thank you for watching to the end!
Sincerely, Julia.
DIYs & Tutorials on the topic