Video Tutorial: Magnificent Bottle Decor with your own Hands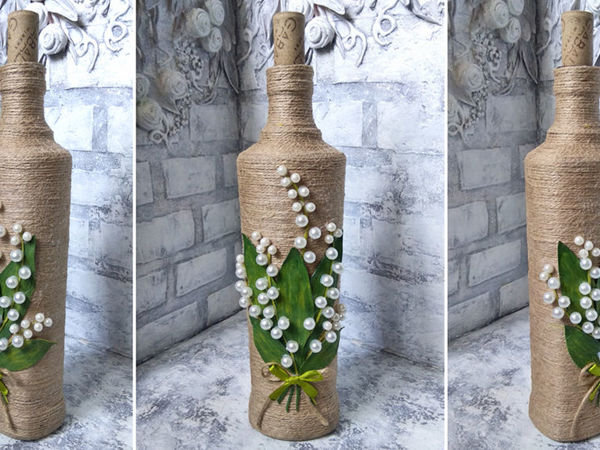 Take a look at the excellent idea of a bottle decor. Decorating with your own hands is always interesting to do. This decor can be made in a few hours, and will please the eye for a long time.
You will need:
glass bottle;
jute twine;
PVA glue, hot glue;
foamiran;
acrylic paint;
multifunctional lacquer spray;
beads.
DIYs & Tutorials on the topic