Video Tutorial: Chic Paper Candle Holder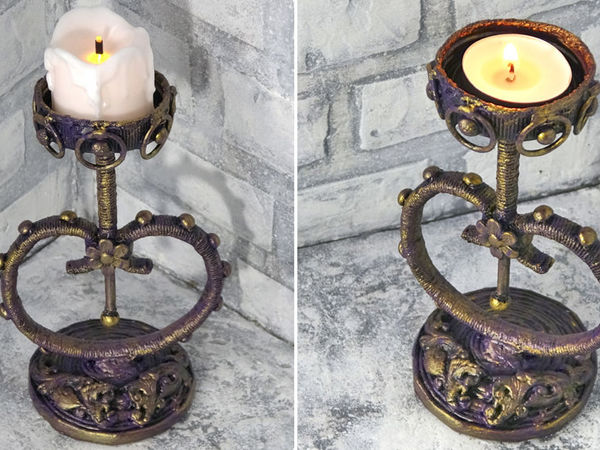 The video shows how to make a gorgeous candlestick of paper. Paper crafts are always interesting to make and you get a stunning result. You can make a variety of handmade paper crafts, and I have made a candlestick, which can be a decor as it is possible to put a small candle in it.
Candlestick consists of paper for only 80 percent, the rest are other materials.
To make a candlestick, you will need:
• newspapers;
* A4 office paper;
• PVA glue or other;
• hot glue;
* polymer glue "Titanium" or other polymer glue;
• starch;
• vegetable oil;
• thick thread;
• dried peas;
• acrylic paint;
• acrylic lacquer.
After watching this video you will learn how to make a beautiful paper candlestick.
DIYs & Tutorials on the topic