How to Sew a Velvet Night Gown with Lace
To sew this night gown I needed 1.5 m of marble velvet and 2 m of double-sided lace, which I cut in halves.
I started with the construction of pattern. For those who have little experience in this, I advise you to use ready-made patterns or take and outline loose home clothes (for example, a sweatshirt), adjusting the length of a product and sleeves, adding 10-12 cm to the line of the half-skid. Don't forget about facing, back facing (I do it wide to the shoulder blades to cover shoulder seams and be a part of an armhole) and a belt with loops.
It is necessary to remember that any fabric before tailoring needs to be ironed, and stem the velvet slightly, without touching a fabric surface with an iron. Things from velvet are constructed strictly in one direction.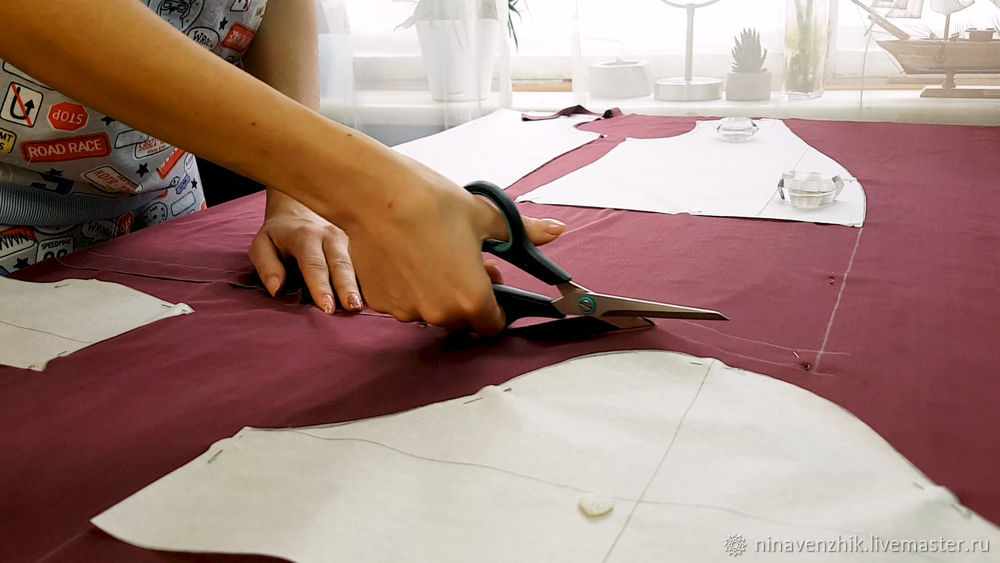 After cutting, I make out the sleeves: apply the lace to the lower section, sweep on the overlock, turn out, forming a small overlap, sew the side seams and fix with the bottom finishing line.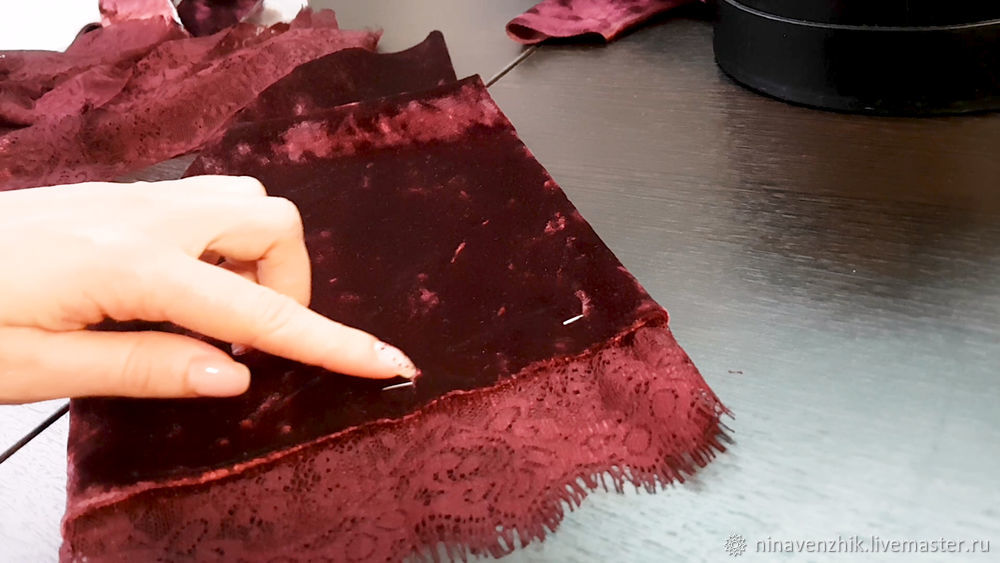 Then, I collect main parts of the night gown on the side and shoulder seams and process on the overlock lower cut. I also pre-sewes facing and back facing and gathered waist. The next important step is to put the lace between the front of the robe and the selection and stitch them together.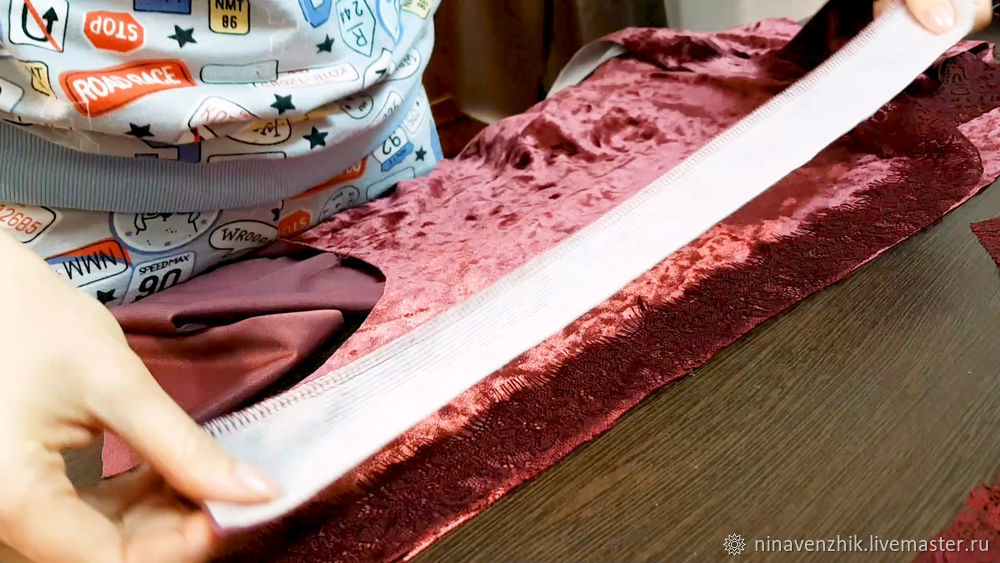 After that, I process the shoulder seams with the back wrap simultaneously with the neck and the rebounds as shown in the picture and turn out to the front side. It turns out very neat.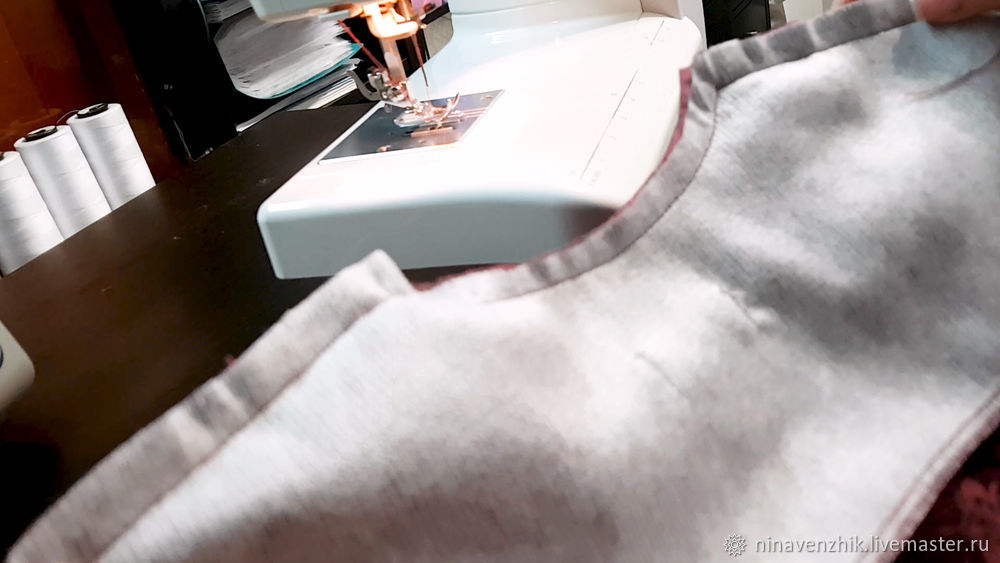 I lay a finishing line 1 cm from the edge along the entire length to fix the selection and make a beautiful line of the neck, make out the bottom of the gown (bending + finishing line), sew the sleeves and sew the belt loops at the waist to the side seams outsize.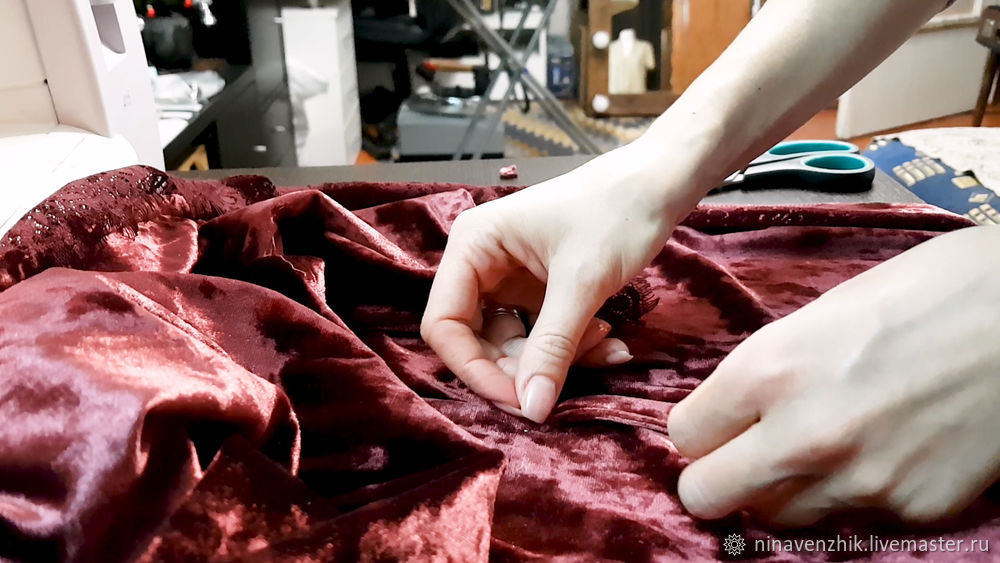 The night gown is ready! I tried to make this post as concise as possible in a few words and pictures to keep it informative :)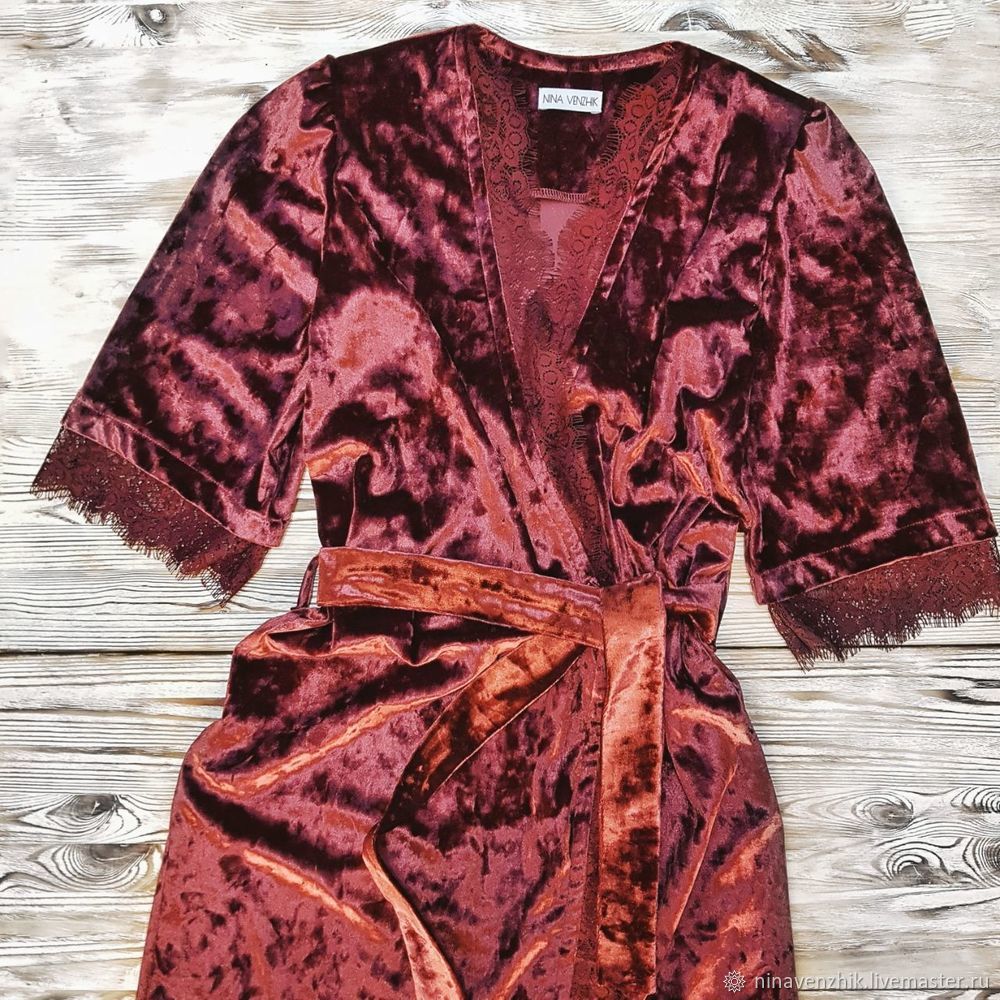 DIYs & Tutorials on the topic