Making a Nice Pot from Plastic Bucket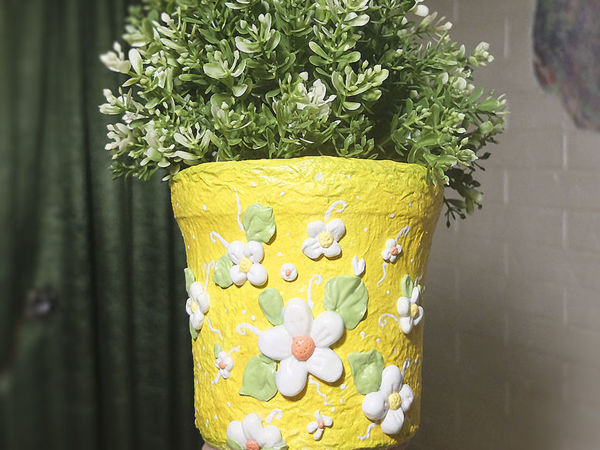 If you are bored because of winter and want a piece of sunny summer, this tutorial is for you!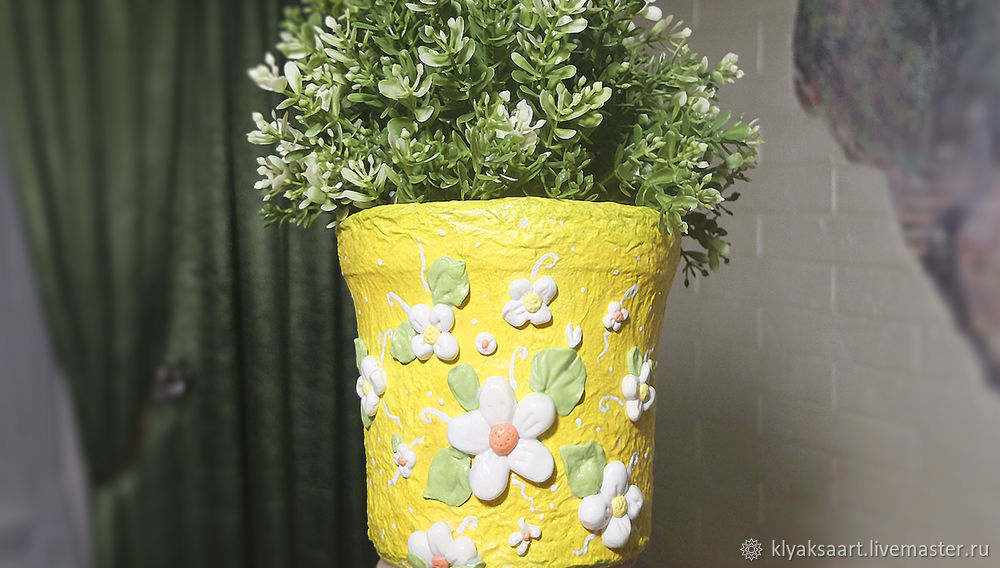 This is a great pot to decorate children's room, your kids will be happy to help you!
You can watch the video if something is unclear:
1. We'll need a plastic bucket. Degrease the bucket and coat it with a papier-mache mass. Let it dry for about a day.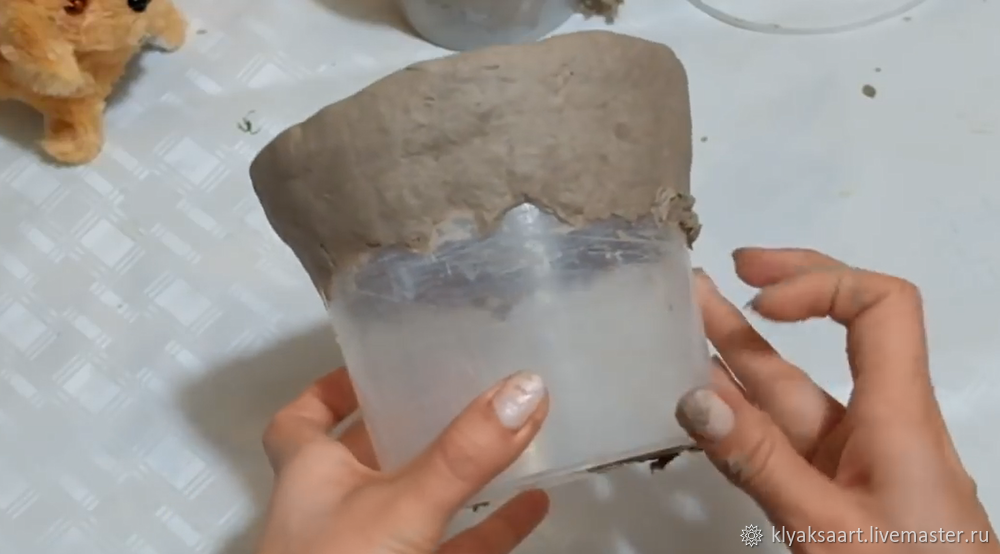 2. As soon as it has dried, paint it, at first, with white and then yellow acrylic paint.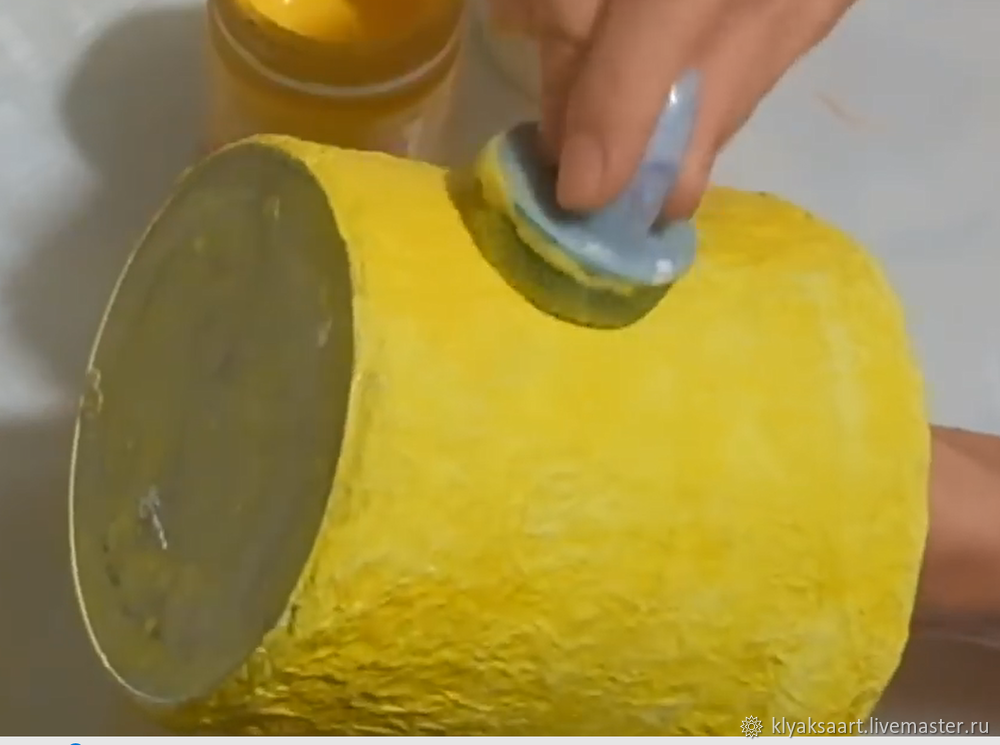 3. For such a simple decor, any starch is suitable, but you should take PVA carpenters glue (with plasticizer), otherwise everything can crack. Mix thoroughly approximately 2 tablespoons of starch + 1 tablespoon of PVA glue. Tint the ground with acrylic paints.
4. I form the petals and glue them to the bucket with PVA glue.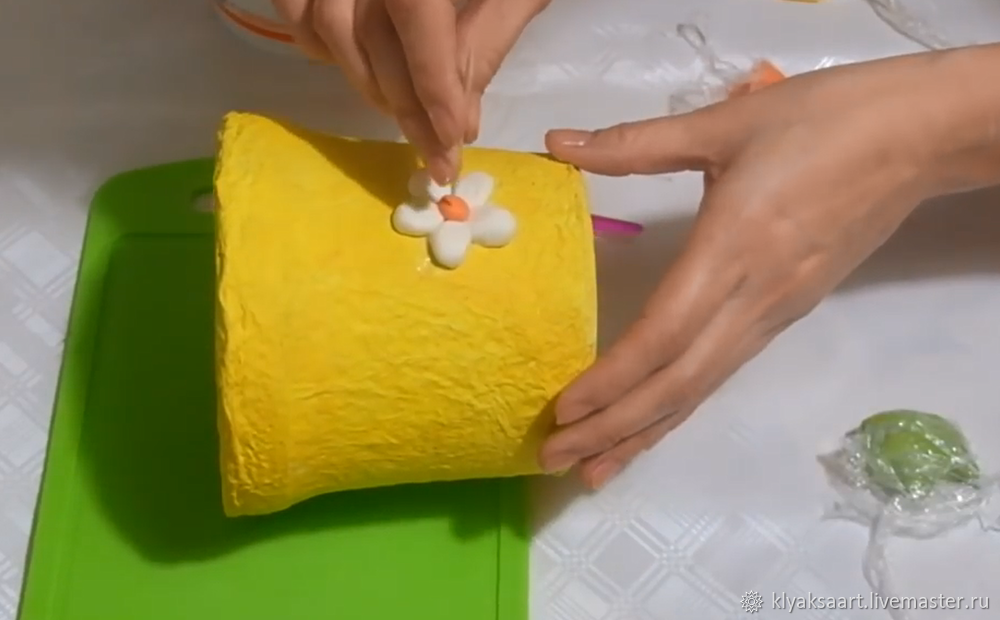 5. The texture of the leaves is imprinted from a real leaf (had to pinch one off from home flowers for art).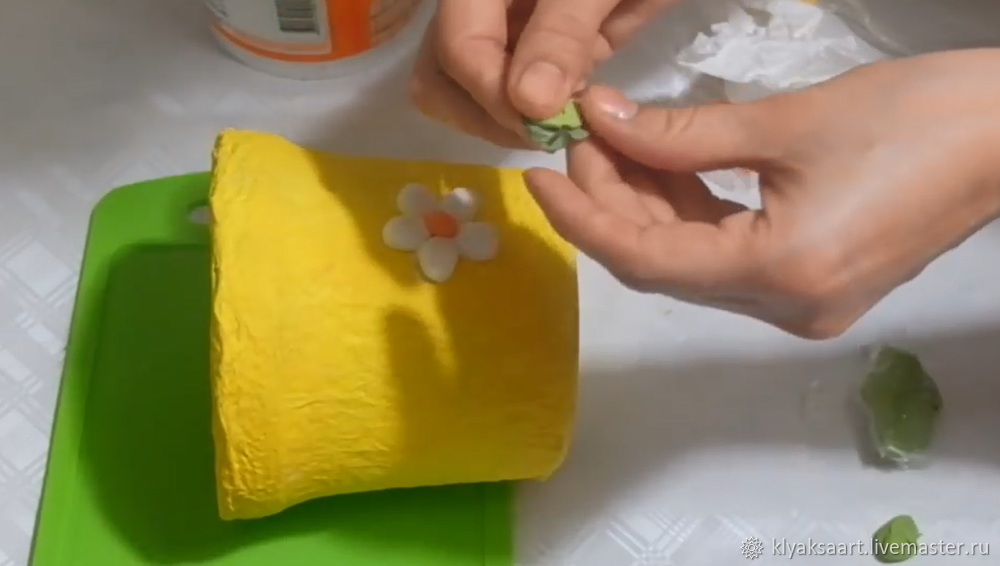 6. Coat it with acrylic varnish.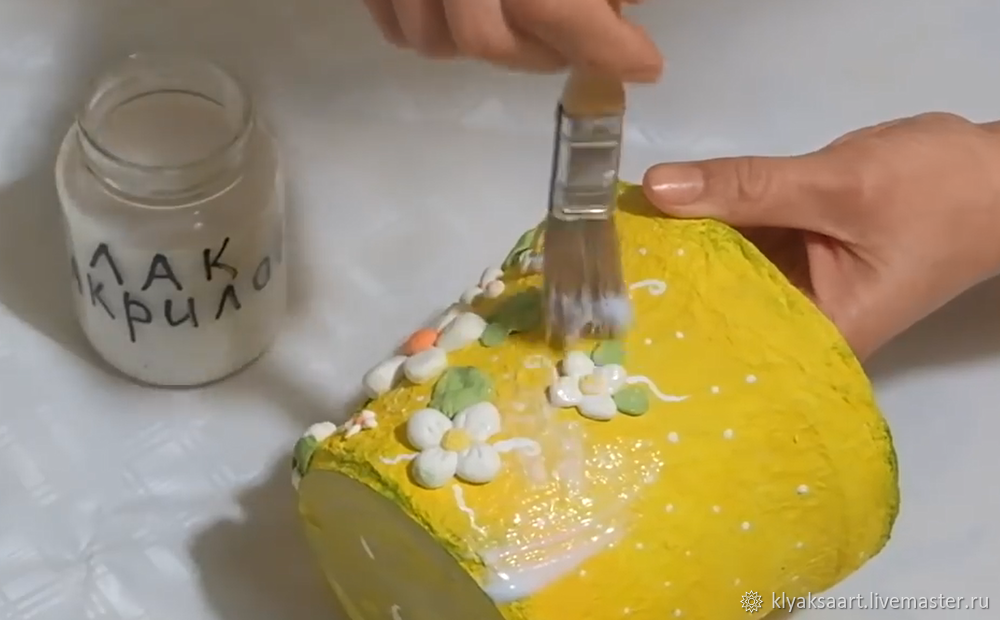 You now have an unusual pot, and you can create a pot in any style, for any interior!
DIYs & Tutorials on the topic