How to Make Fabric Tags for Your Crafts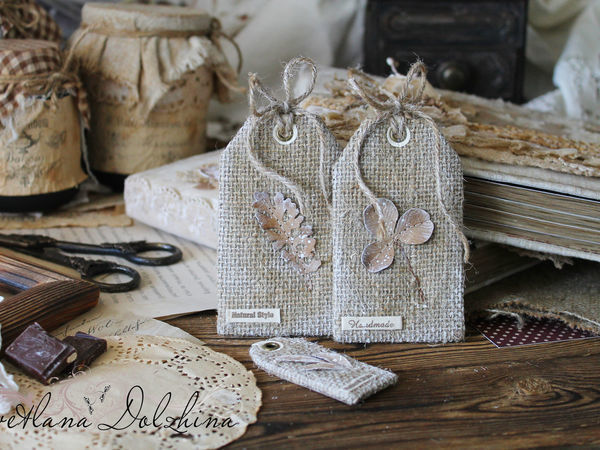 I want to offer you a simple and easy way of making fabric tags that can be used as decorations.
Cut a blank out of bookbinding cardboard: Glue fleece: Add burlap: Add a paper leaf: Stitch it: Stitch the backside around the edge: Glue the two parts: Glue the inscription: Insert a grommet: Tie a bow out of a jute twine: Shade the tags with white acrylic paint: Admire the result. :) If you have questions, I will be glad to answer you in comments.
Thank you for reading :)
DIYs & Tutorials on the topic