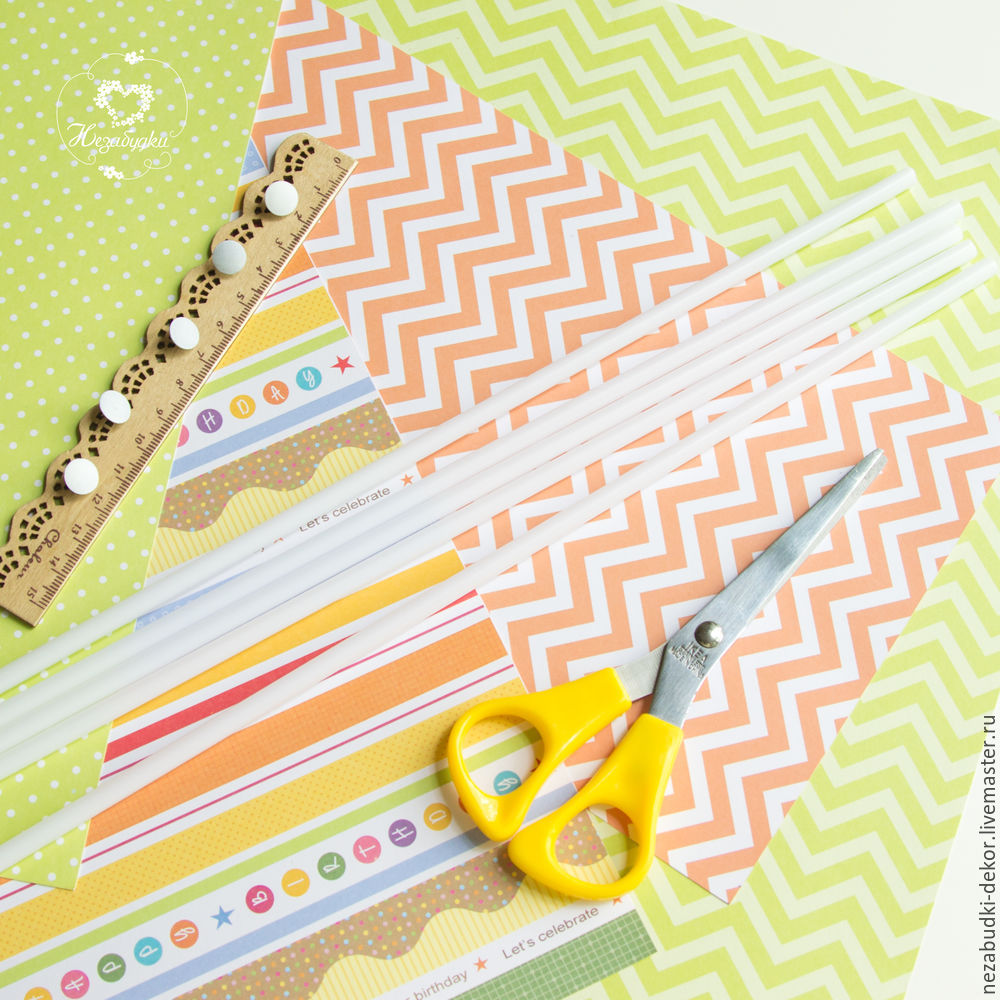 Such paper wind mills are easily made with kids.
You need:
- thick paper
- pencil
- ruler
- scissors
- stick for balloons
- pin
- glue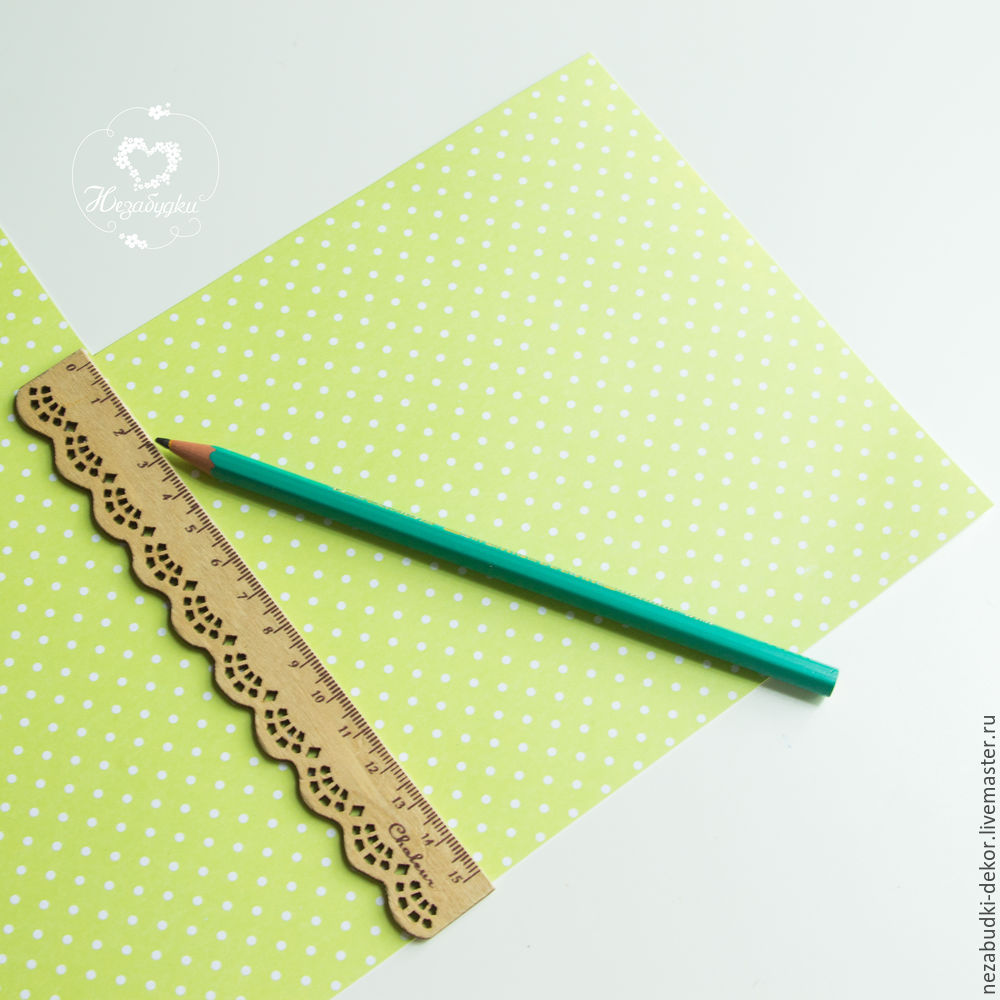 Better take double-sided coloued paper. If you do not have it, you can glue two sheets of different colours.
I made it of 15x15 cm. Measure a 15x15 square, cut.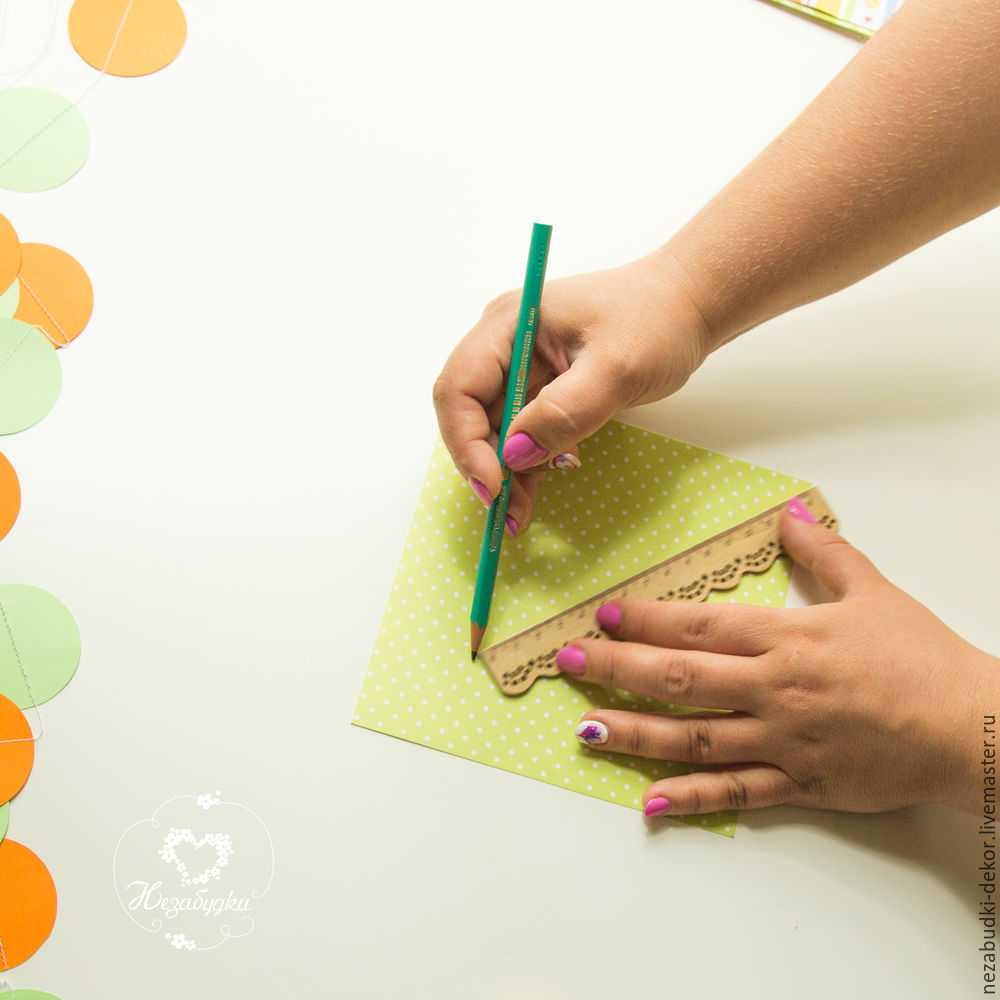 Join opposite corners of the square. A point of intersection appears. Mark 1 cm from it on each line.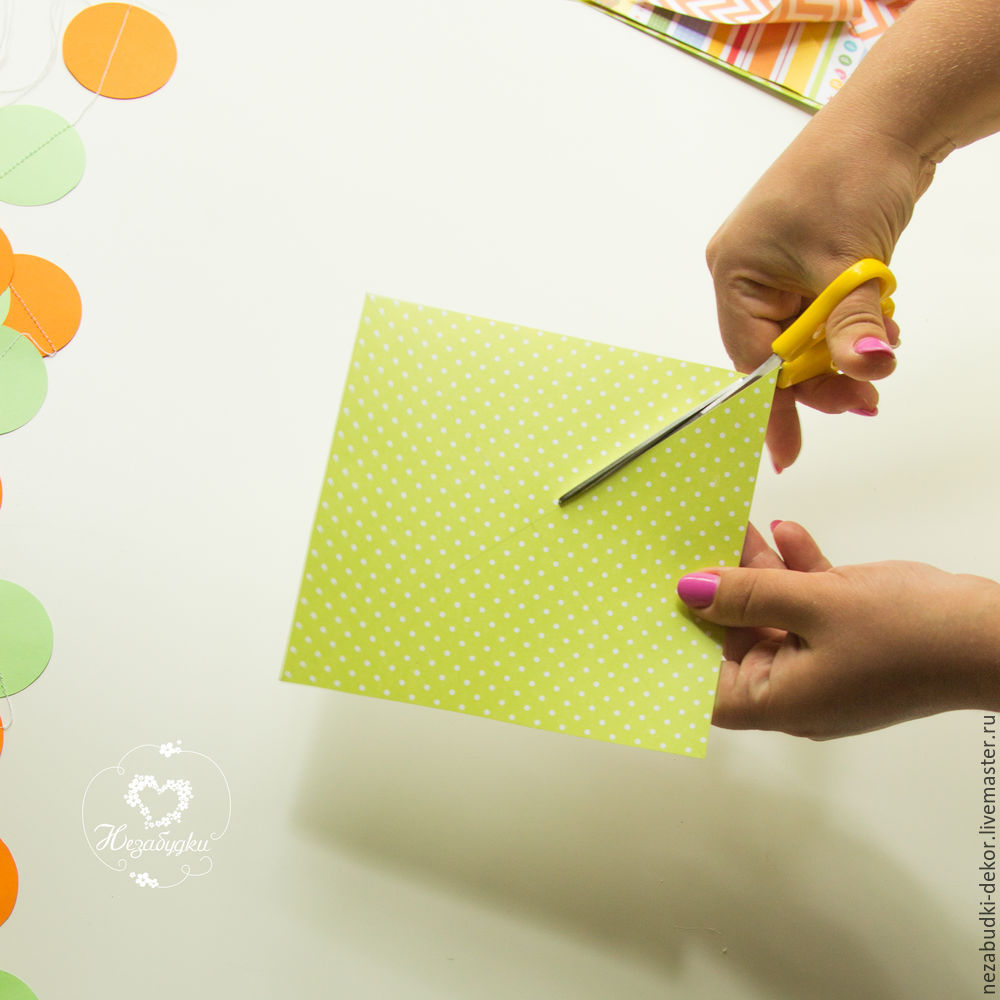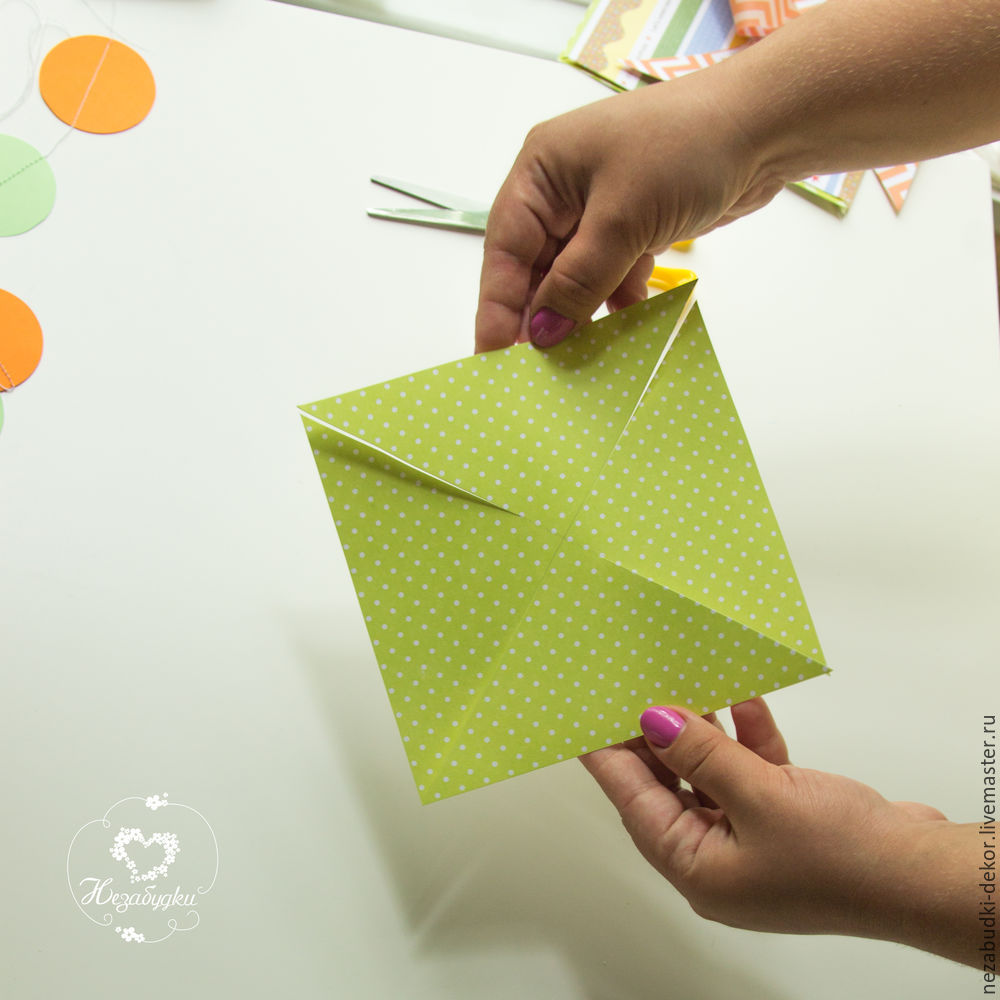 Cut from the corners to the marks.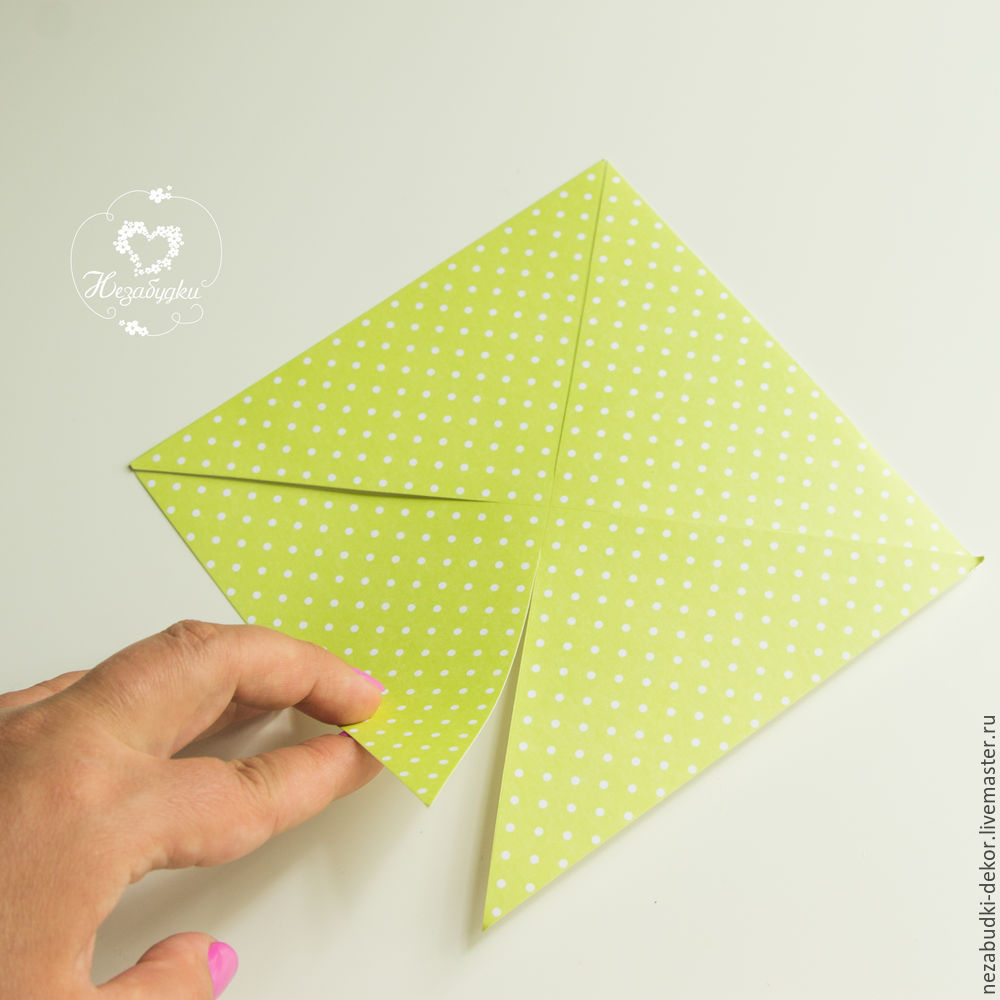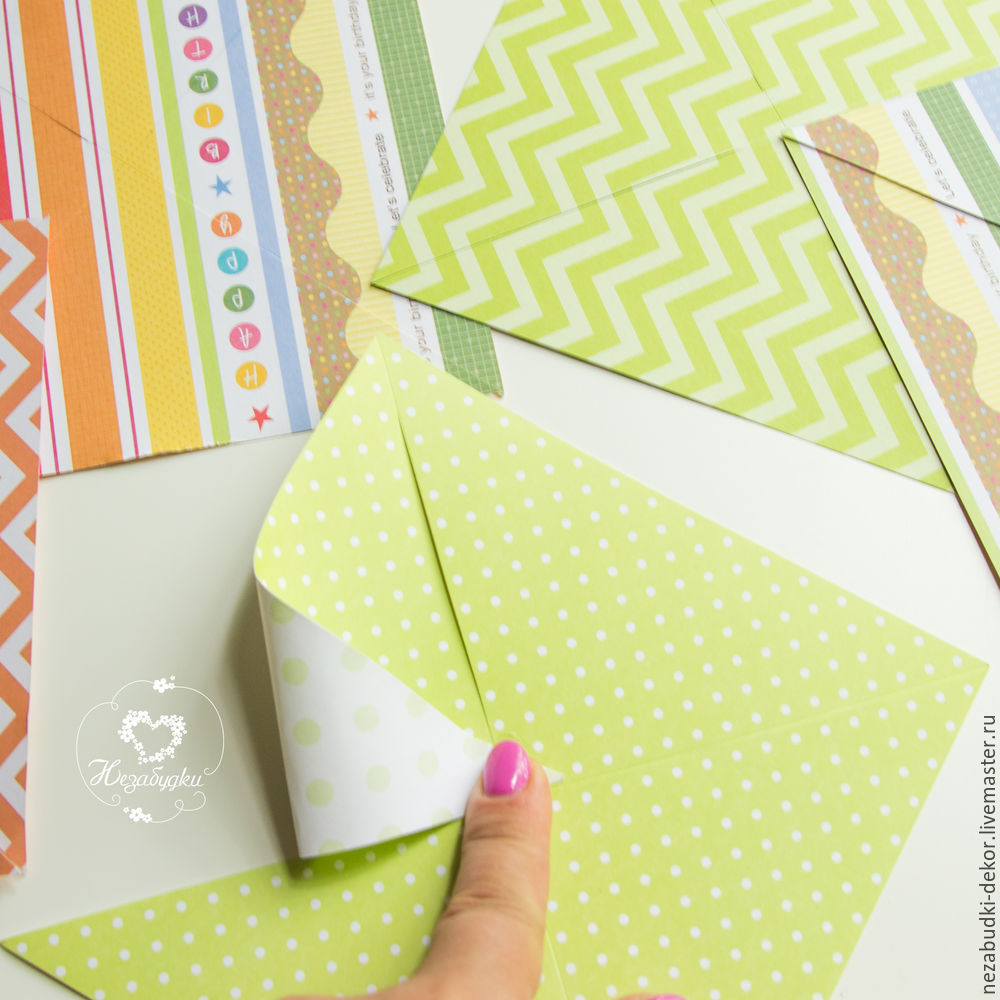 Take glue and apply it in the center of the square. Take the corner and bend it to the middle. Stuck it.
Note: it is recommended to move clockwise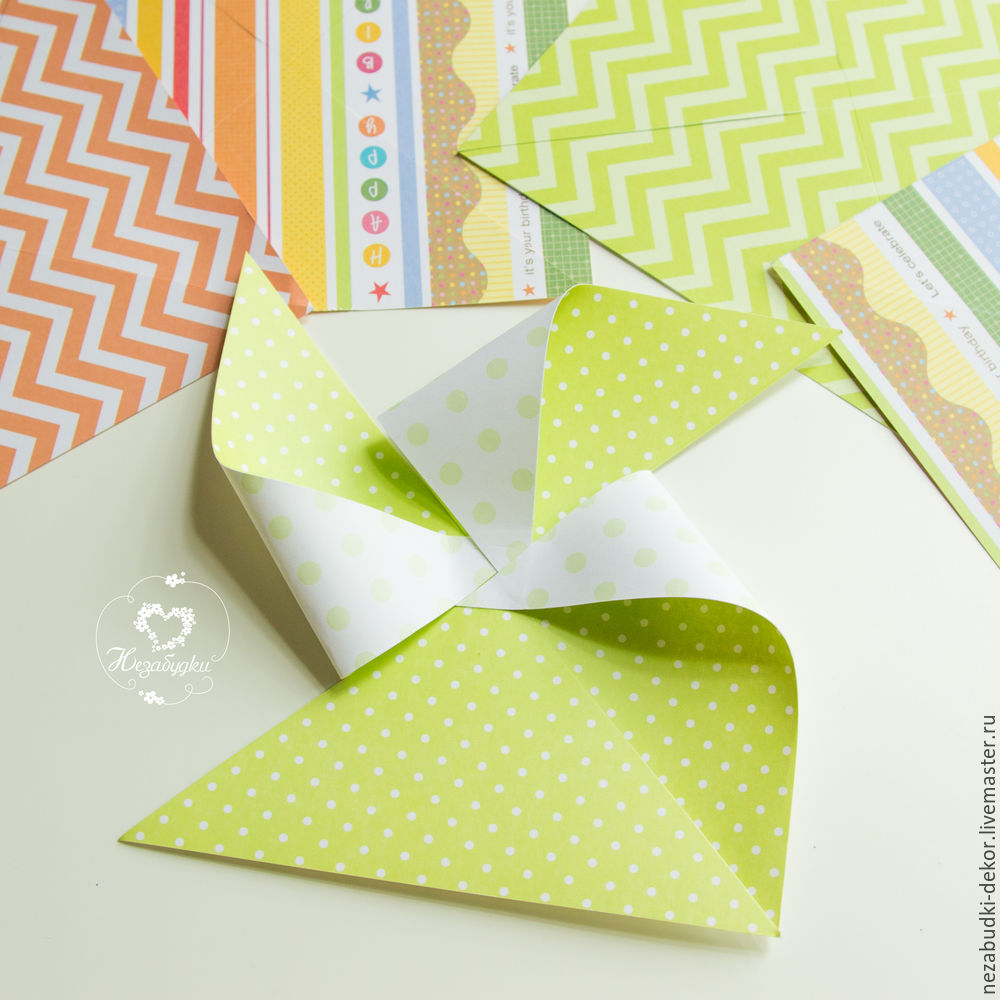 Do the same with all 4 corners.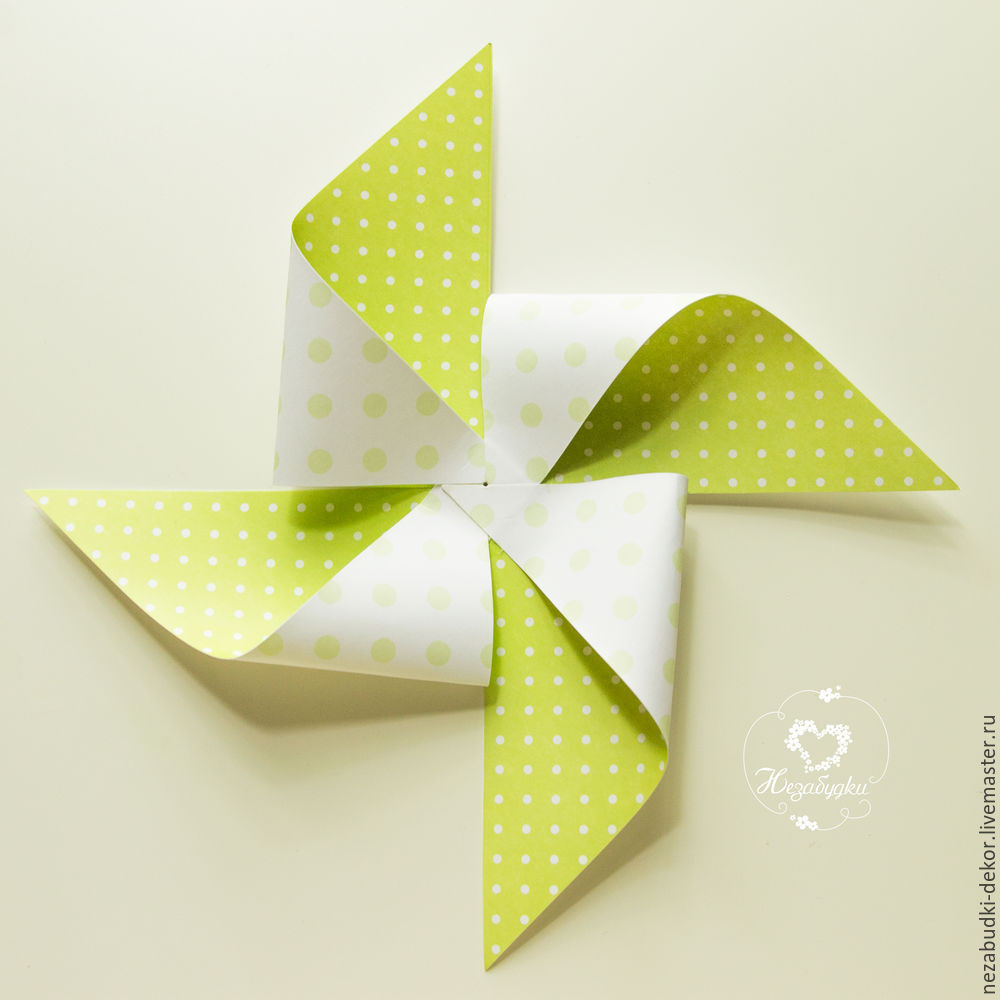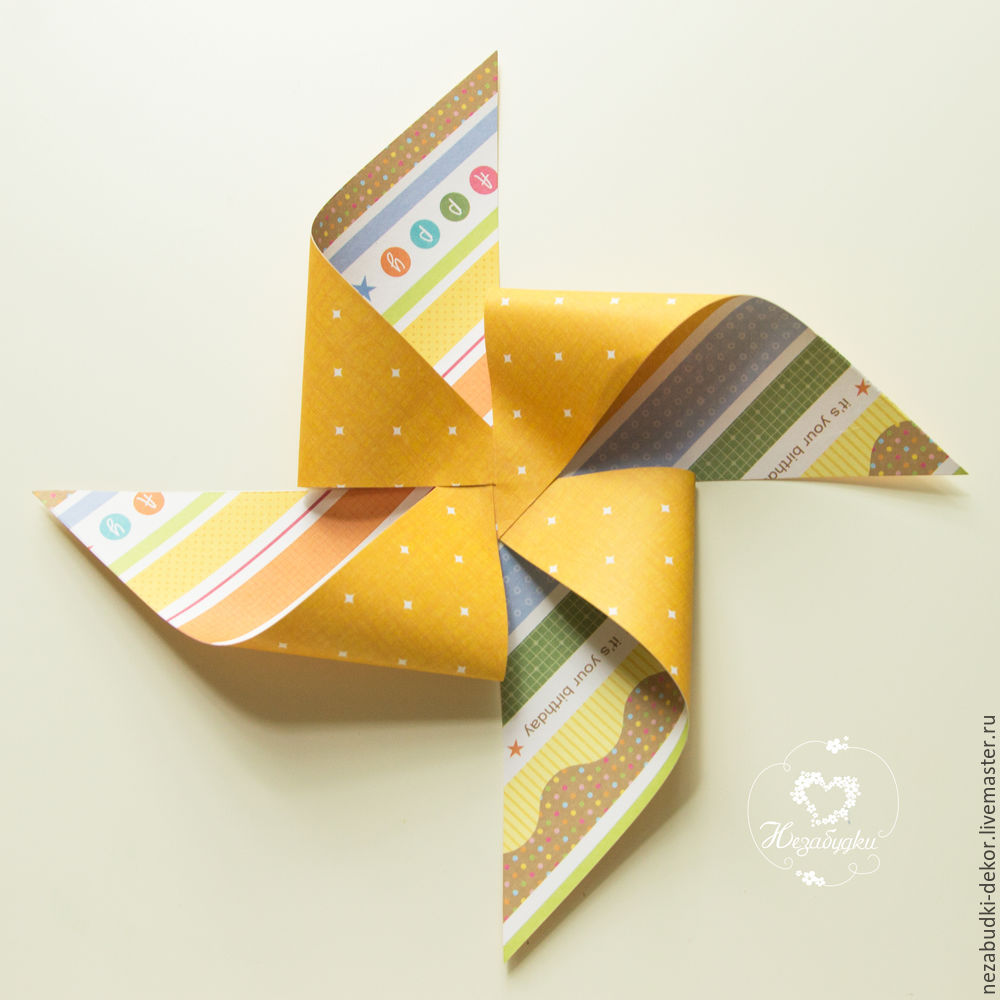 Leave to get dry.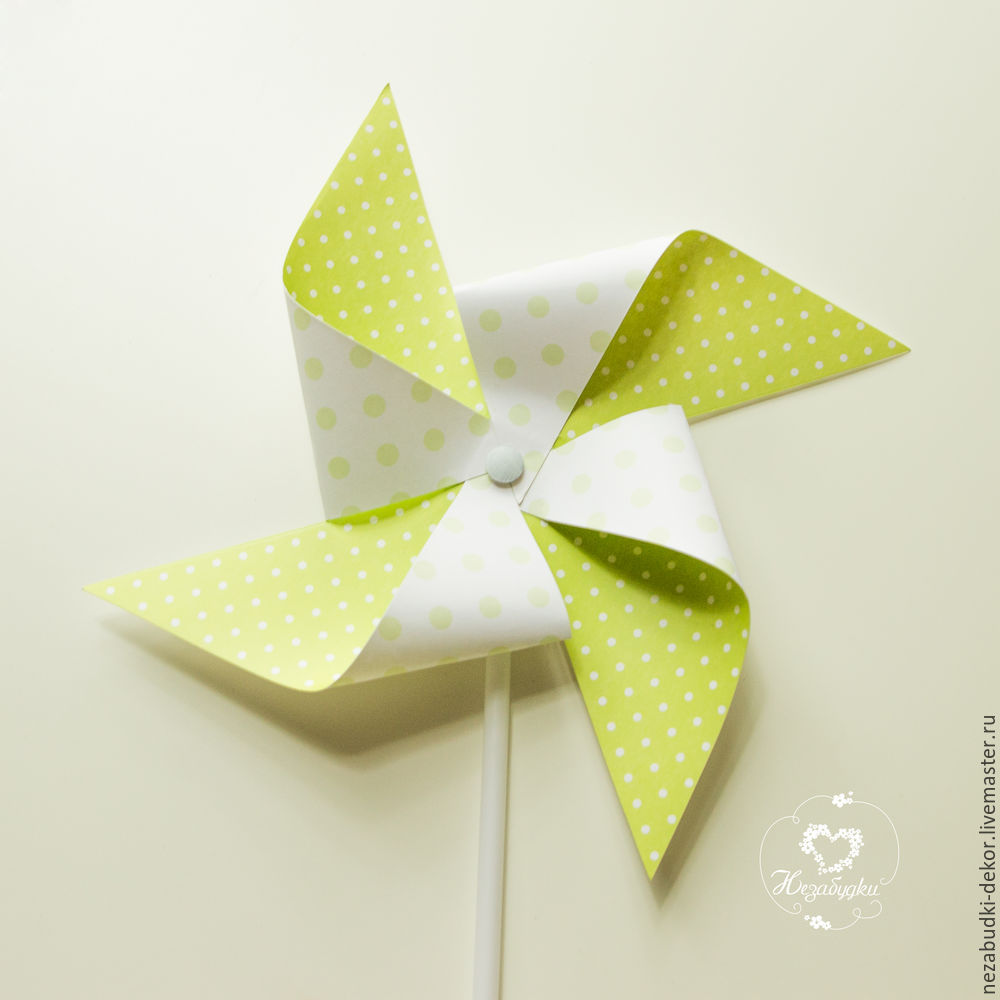 Take a pin and pierce it into the center. Next, you need to take the stick and insert the end of the pin into it.
The wind mill is ready!
Good luck with new DIYs!
Forget-Me-Nots decor studio
DIYs & Tutorials on the topic