How to Make a Gerbera of Corrugated Paper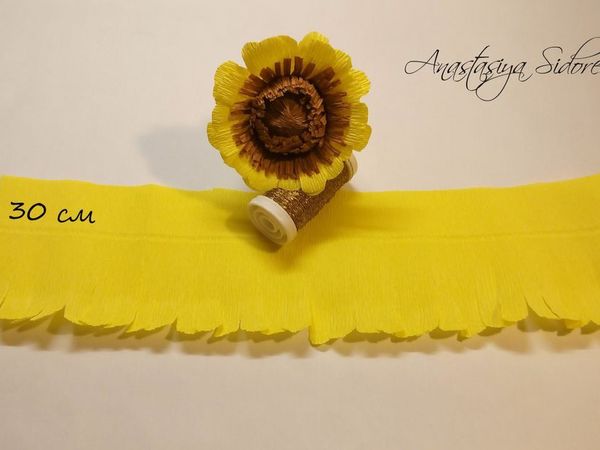 I've been looking for a good tutorial on making gerberas of corrugated paper with a candy, but I didn't like the ideas and eventually got an idea to make my own tutorial.
To create gerberas from corrugated paper, you need:
- candy
- corrugated paper
- polypropylene tape or thread
- skewer
- scissors
1. First, cut two strips of 30 cm and one of 3 x 15 cm of the paper of the appropriate colour.One of the strips (the one that will be the core) is cut into two parts of 10 and 20 cm.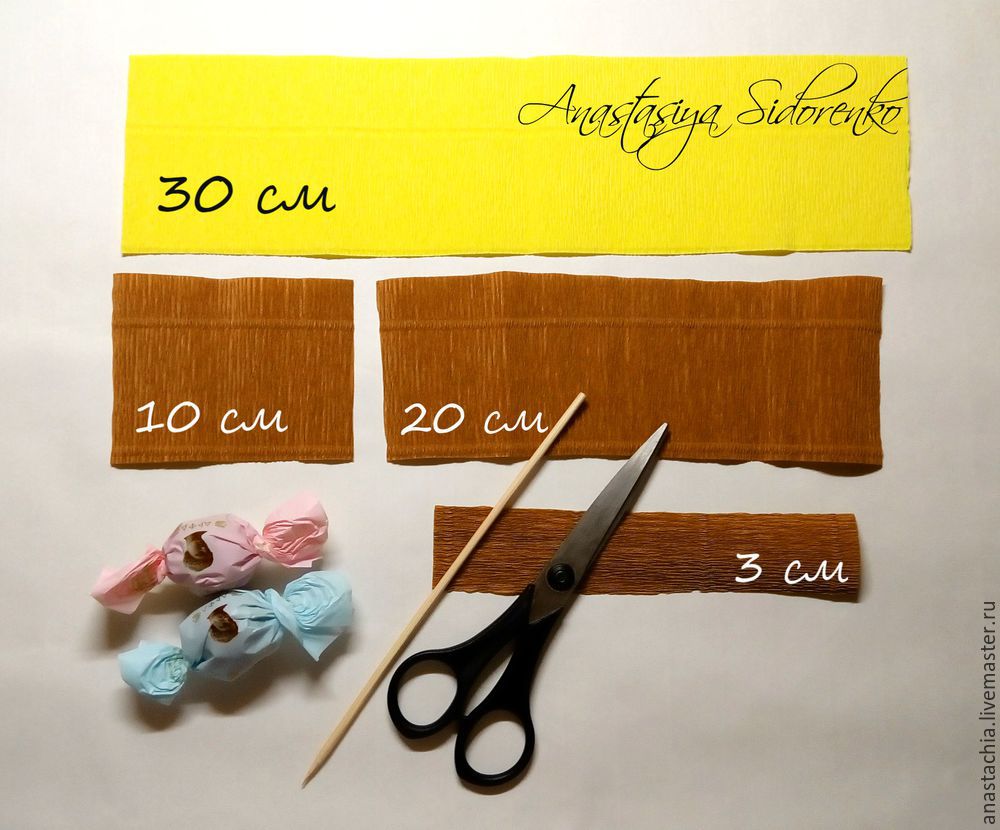 2. Make cuts in the strips like in the photo.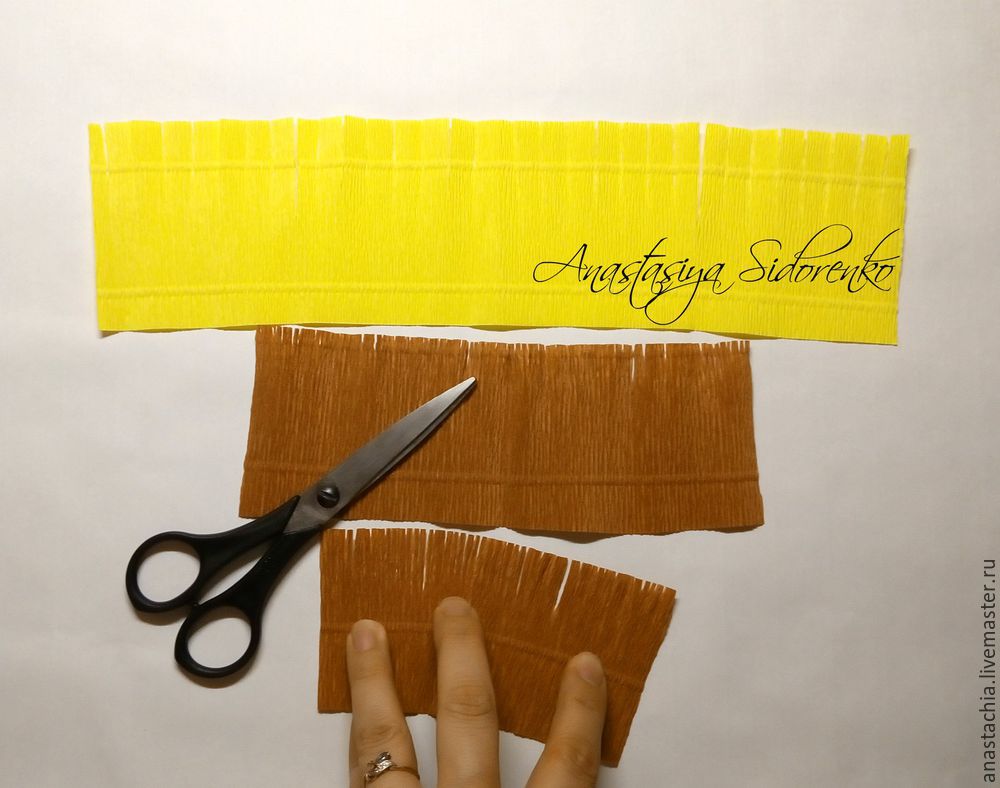 3. Shape the petals round with scissors, then use the skewer to curl the edges.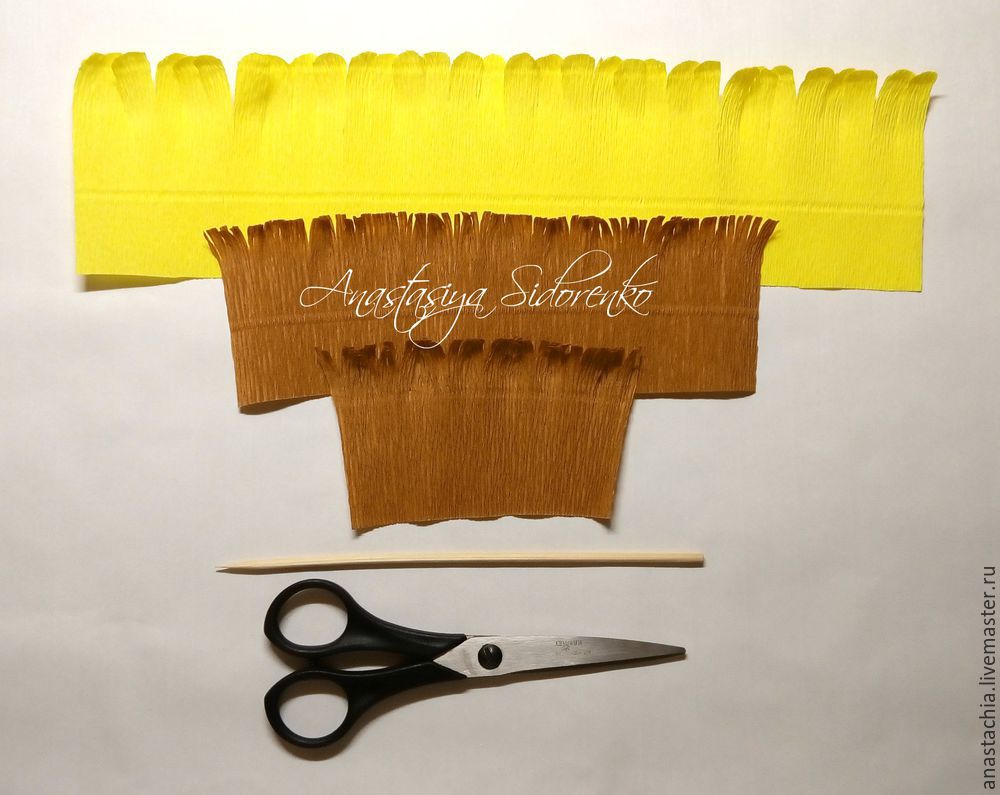 tha blanks of petals and stamens are ready, go to the candy.
4. The candy is wrapped in paper so that it could not be seen, but at the same time could be taken away from there, without damaging the flower.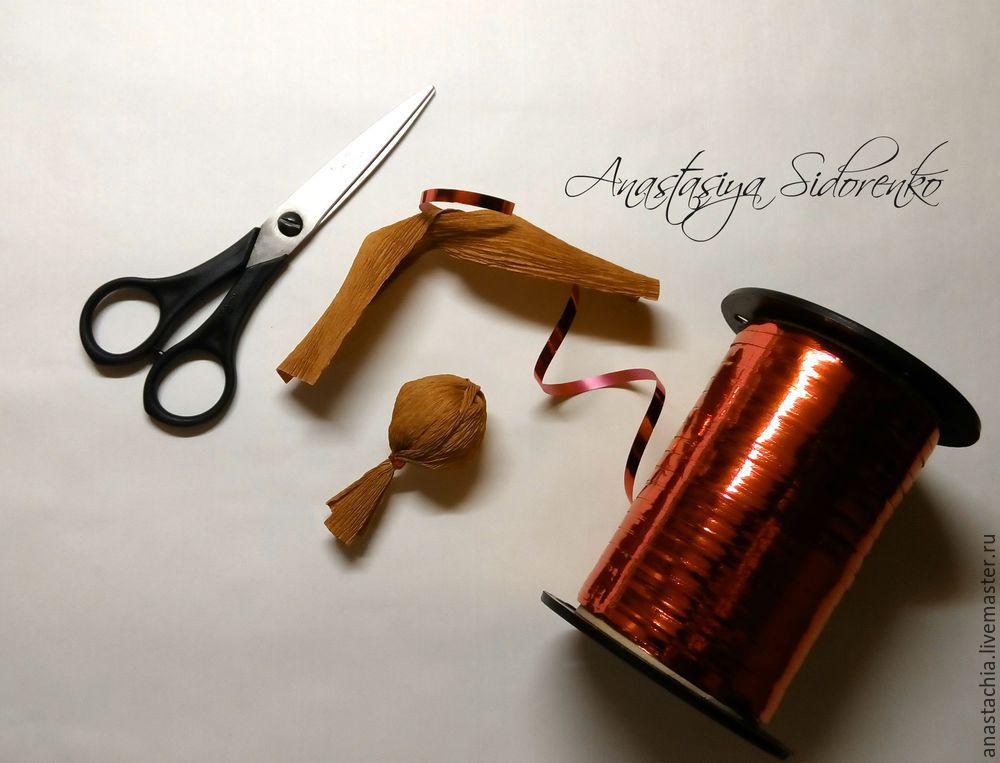 5. When the candy is wrapped in the first layer, wrap it in the second layer of 20 cm so that the twisted tips were turned in the direction of the candy.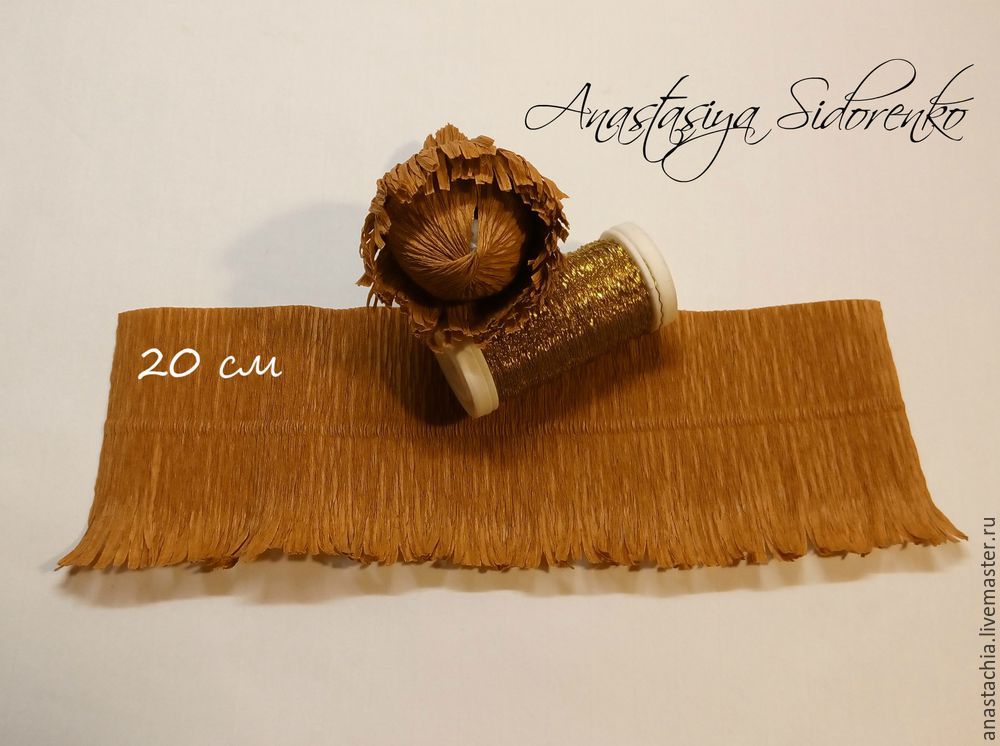 6. Wrap the 10 cm strip with the curved tips outside.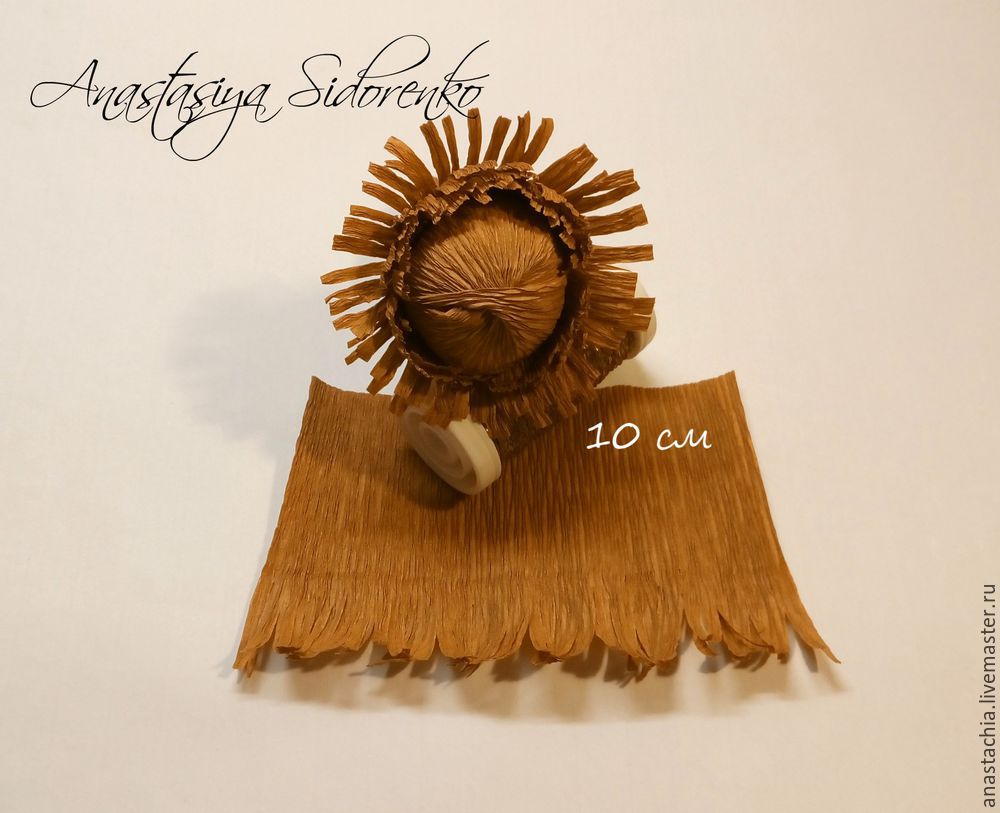 The core of our flower is ready, go to the petals.
7. The petals are wrapped around the middle 3 times so that the next layer got in the gap between the upper petals, then the flower will turn t be lush and smooth.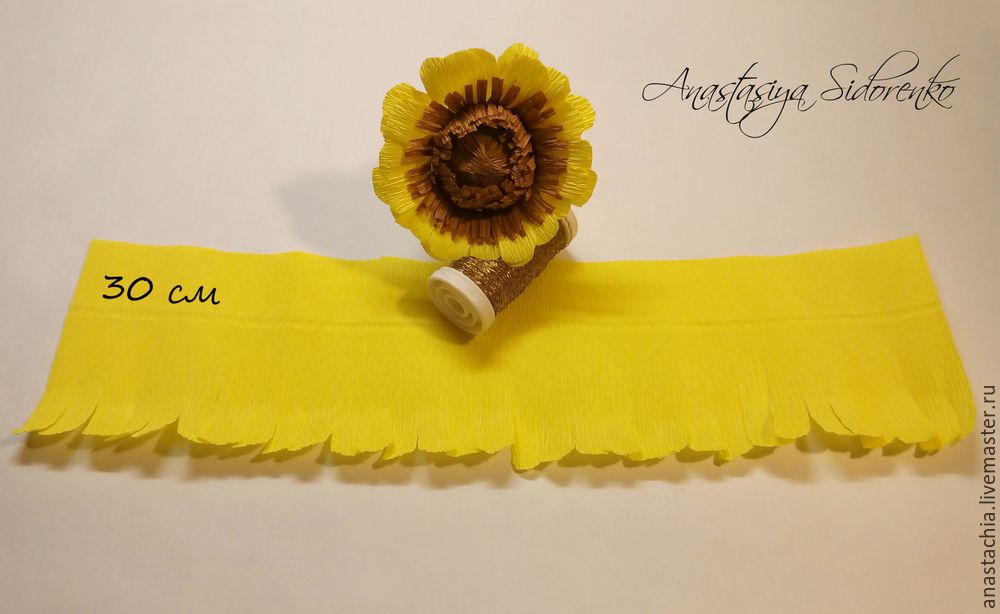 You will need to attach a toothpick or the skewer for fastening the flower in your bouquet!
I hope the tutorial was interesting and helpful!
Thank you for your attention!
DIYs & Tutorials on the topic