Making Basket from Jute Rope and Cardboard with your own Hands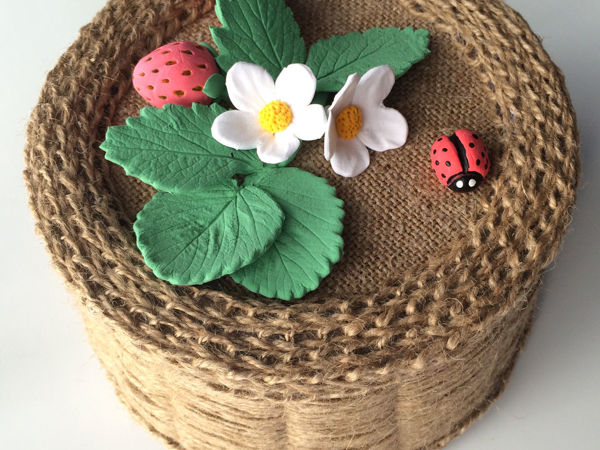 In this video, I will show how to make another basket from jute rope and cardboard. I decorated it with strawberries from floral clay.
Round base is made from cardboard. I cut the walls into stripes 3-3.5 cm wide.
There must be an odd number.
Leave 3 mm between the stripes. It is important :)
For such a basket, I needed one coil of jute rope 100 m long.
In the video, I showed how to crochet chain stitches without a crochet hook :) I covered the edges, the bottom and the lid with such a braid.
For strawberries, I used floral Japanese clay.
I used white clay, which I mixed with acrylic paints of the desired colour.
Let it dry for about a day. After drying, it stays light.
Enjoy creating!
DIYs & Tutorials on the topic