Making Basket of Jute, Cardboard with your own Hands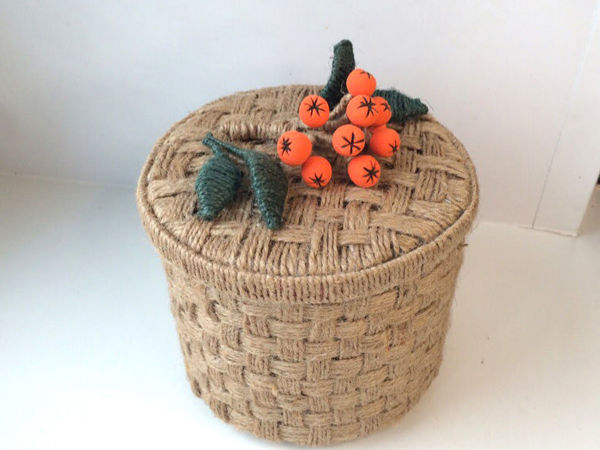 This is a tutorial on how to make a basket (box) of jute with your own hands.
For work you will need:
jute rope;
cardboard;
glue (hot and transparent multifunctional);
floral clay;
acrylic paint;
wire.
Working with floral clay, I noticed that it is painted better not by acrylic paint, but by dye.
When fixing thread ends on the branch and leaves, I used super glue. It is versatile and transparent, which makes the work look neat.
I tried to make my tutorial as detailed as possible.
If you have any questions, leave them in the comments.
Enjoy creating!
DIYs & Tutorials on the topic