Video Tutorial: Making Live Fire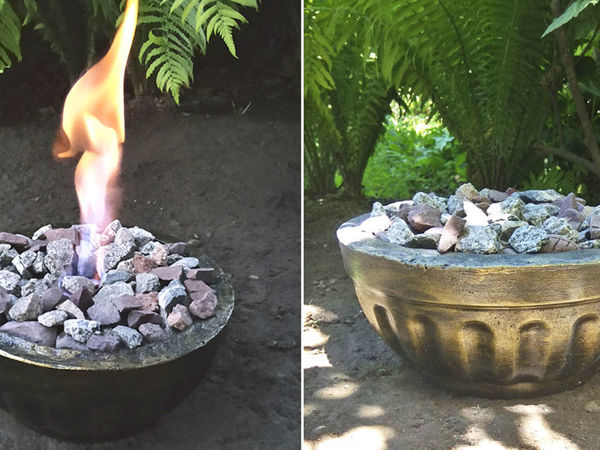 Live fire for the garden with your own hands ia a great decor! Burning fire is very eye-catching for its beauty. This decor can be made inexpensively, and it will decorate a corner in the garden or country house.
To make it, you will need:
• plastic container;
• cement, sand, water;
• hand cream or any oil;
• beautiful stones;
• tin cans;
• acrylic paint and varnish;
• metal grid;
• alcohol or fuel for bio-fireplaces.
DIYs & Tutorials on the topic