DIY Box in the Decoupage Technique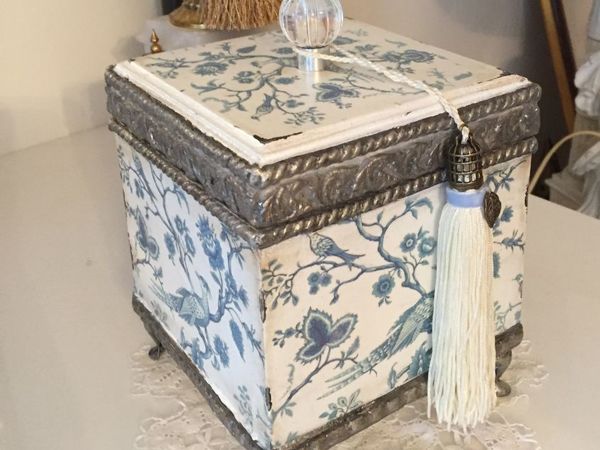 Everyone can make a thing more exclusive if they have free time, patience and inspiration. In my tutorial I'll show you how to use decoupage, polymer clay, you can also make decorations for your wooden box.
For decoration you will need:
a wooden blank;
primer;
a printout;
acrylic paint;
mold;
polymer clay;
wax;
acrylic lacquer;
a brush.
DIYs & Tutorials on the topic