David Austin's Paper Roses. Video Tutorial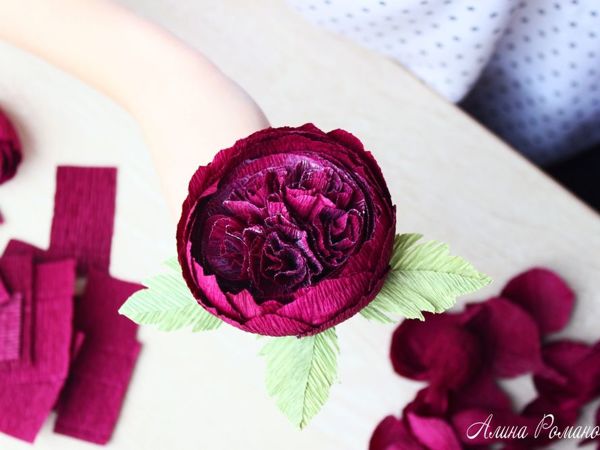 In this DIY I want to show you how to make a stunning David Austin's rose of corrugated paper. These roses can be made in any colors. They also look great in compositions or bouquets. To make this rose you will need a lot of petals, I made 75 pieces with a size of 3.5 cm by 6.5 cm. The color of paper is №588, you can cut petals by one or several petals at once, in this video I will show you how I did it. After cutting I decided to tone the petals with white art pastel, but it is not necessary.
Currently I try to use less hot melt glue, as I don't like its smell, this time I connected most of the petals with simple threads.
Thank you for your attention!
DIYs & Tutorials on the topic