Have a Nice Time Creating a Moth Brooch
Today I want to show you the process of creating a moth brooch.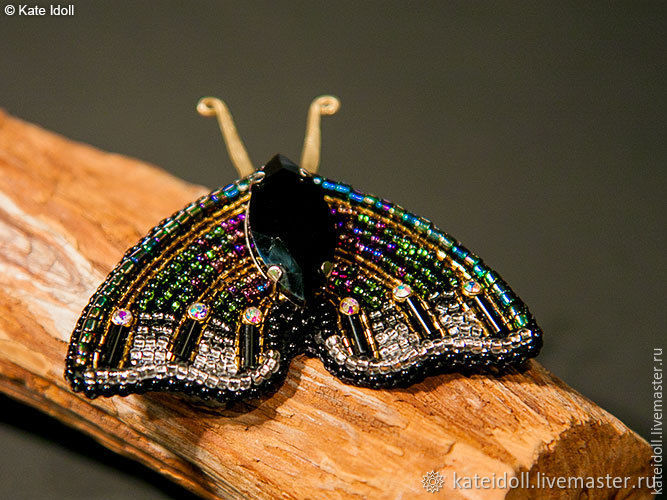 You need:
- large framed Marquis rhinestone
- 6 little sew-on framed rhinestones
- 6 glass beads
- seed beads No. 10: black, black with sparks, transparent with sparks, green, purple
- blue-and-green chameleon cut seed beads №10
- brown cut seed beads No. 15
- felt or non-woven base for embroidery
- threads for bead embroidery
- wire (for antennae)
- genuine leather
- cardboard
- brooch pin
- needle for bead embroidery
- pencil, chalk, paper
- scissors
- Moment glue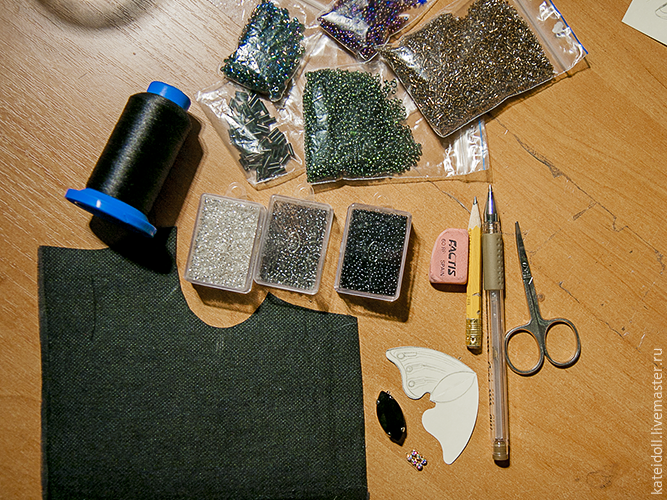 First draw a sketch on paper. Transfer the contour to the base and sew the Marquis rhinestone in the center.
Embroider the outline of the butterfly. Use transparent beads at the bottom of the rhinestone and cut beads No. 10 around the edge.
Follow the pattern: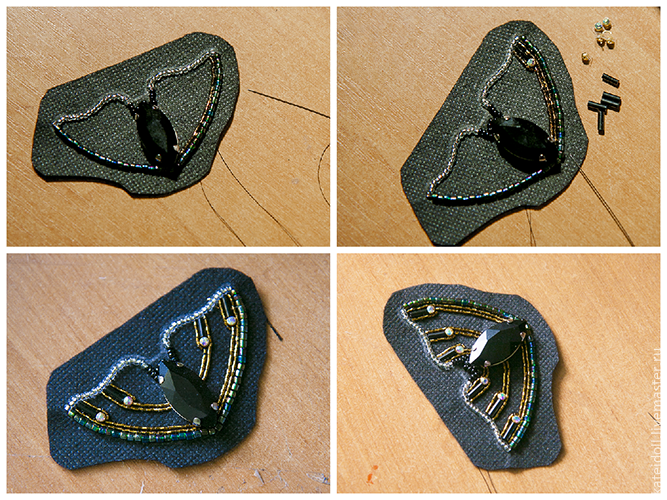 The remaining space is filled with beads.
When the embroidery is finished, carefully cut it out as close as possible to the beads, making sure not to cut the threads os the sewn beads!
Take wire, bend it U-shaped, make curves at the ends. You can slightly hammer the wire.
Sew the antennae at the backside.
Glue a moth-shaped cardboard cut, it's 1 mm smaller on each side, glue it to the backside.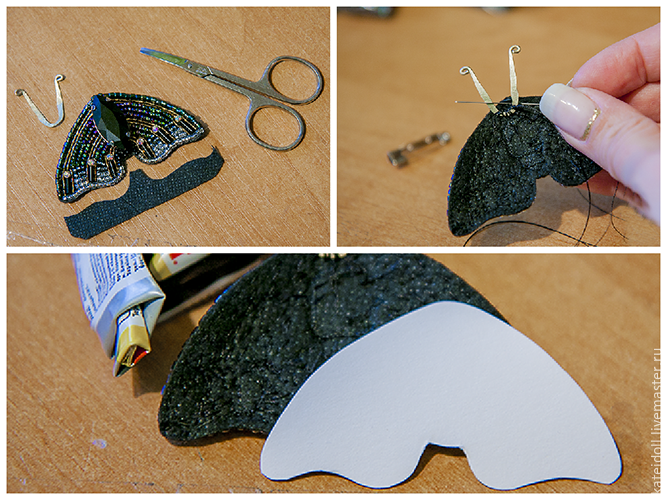 Mark where to fix the pin on the peice of leather. Insert it and glue: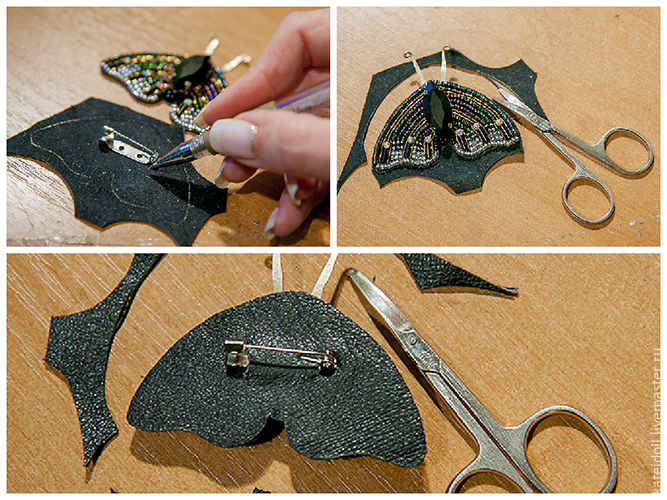 Embroider the edge of the brooch according to the scheme: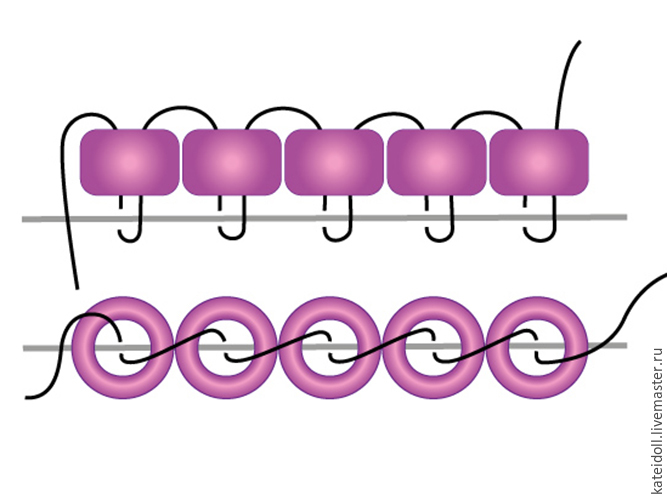 The brooch is ready! Admire the result: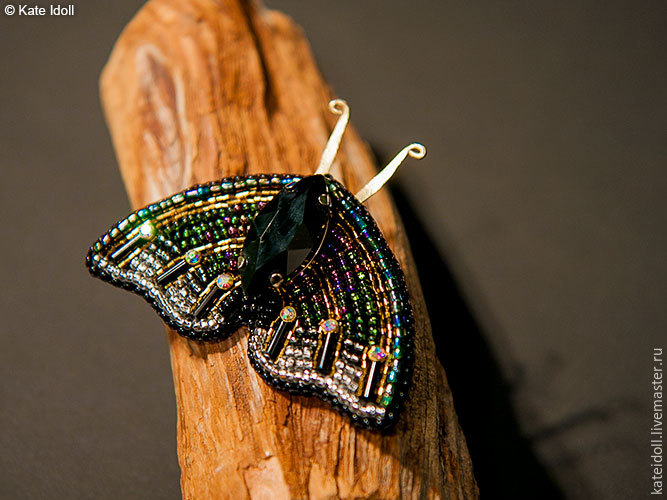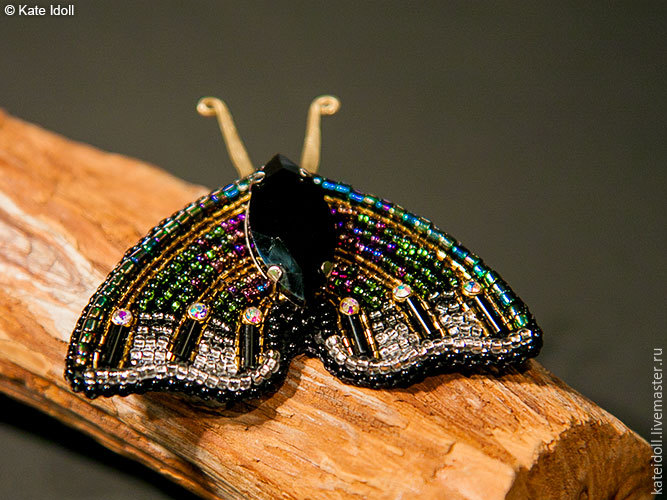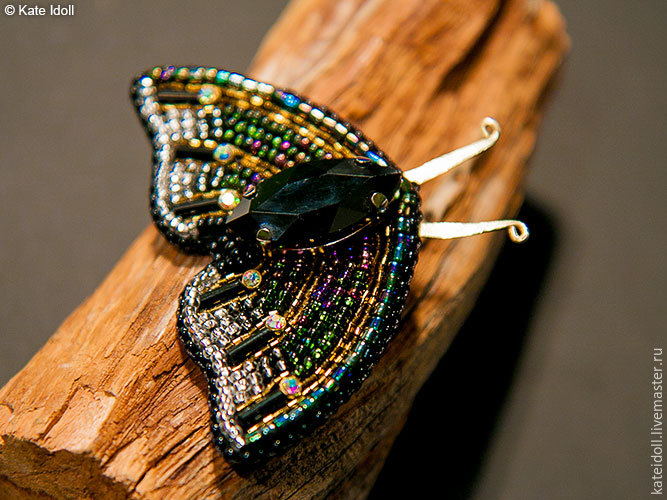 See you soon!
Wish you much inspiration!
Yours,
Kate Idoll
DIYs & Tutorials on the topic