Today I offer to make a cute set: a vanity case and an eyeglass case.
So, you need:
| | |
| --- | --- |
| Materials: | Tools: |
| - top fabric (45x45 cm) | - ruler |
| - lining fabric (45x45 cm) | - stationery round knife |
| - fabric for piping (45x45 cm) | - cutting mat |
| - batting | - scissors |
| - 2 zips | - tailor's marker |
| - thread |   |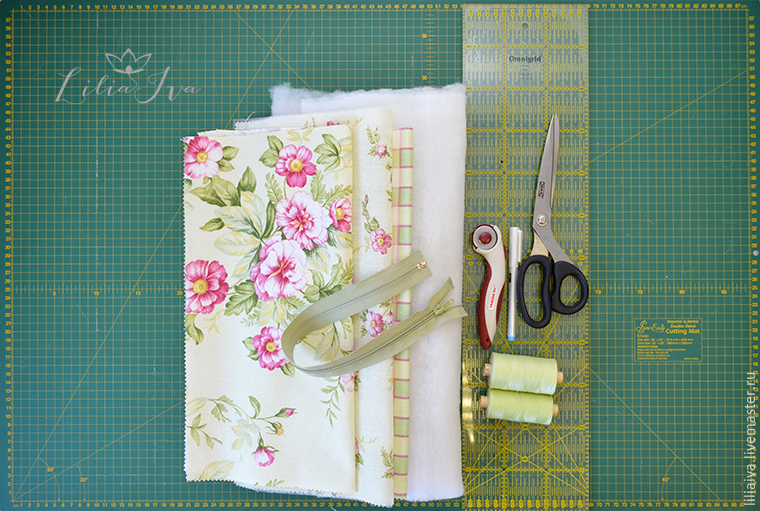 Stock up with good mood and begin.
Assemble a sandwich for quilting. Iron the batting and gather all in this order:
lining with the right side up
batting
top fabric with the right side down
This time I chose the feather pattern: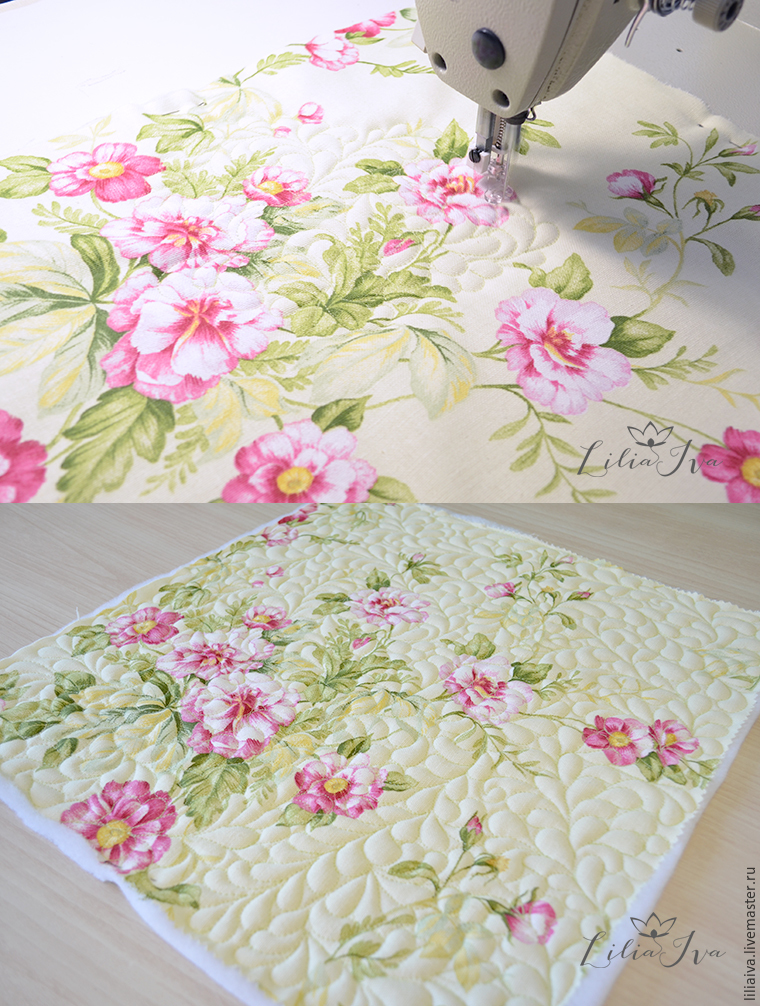 Now cut out a bias tape with the 4.5 cm width at an angle of 45 degrees along the lengthwise thread, combine pieces in one tape: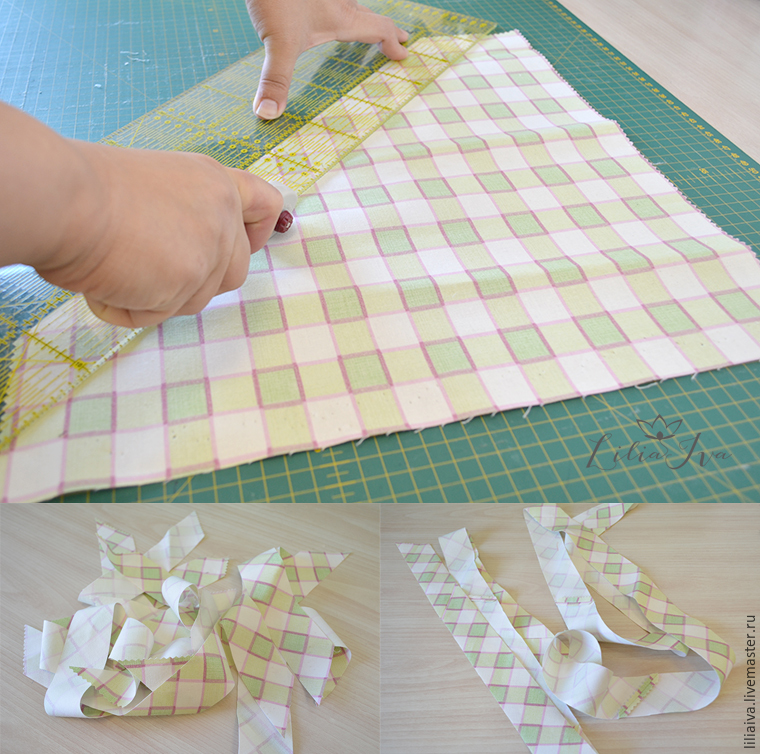 Now cut out all main parts — four rectangles: two pieces 20х11 cm and two pieces 28х21 cm. The top corners are rounded any convenient way: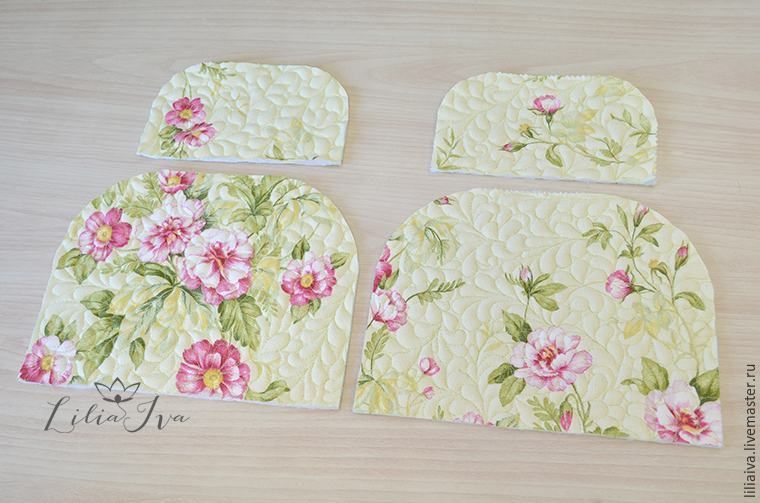 First, make the eyeglass case.
1. Stitch the  bias tape on the rounded corners: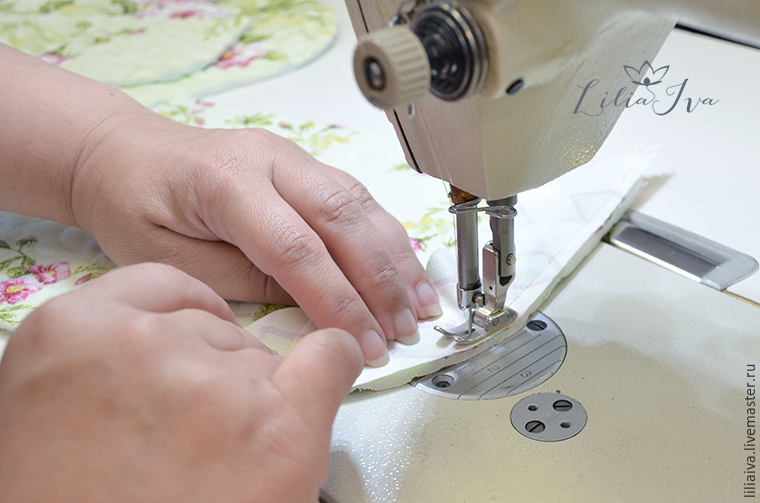 2. Sew the zip. Make one seam closer to the chain: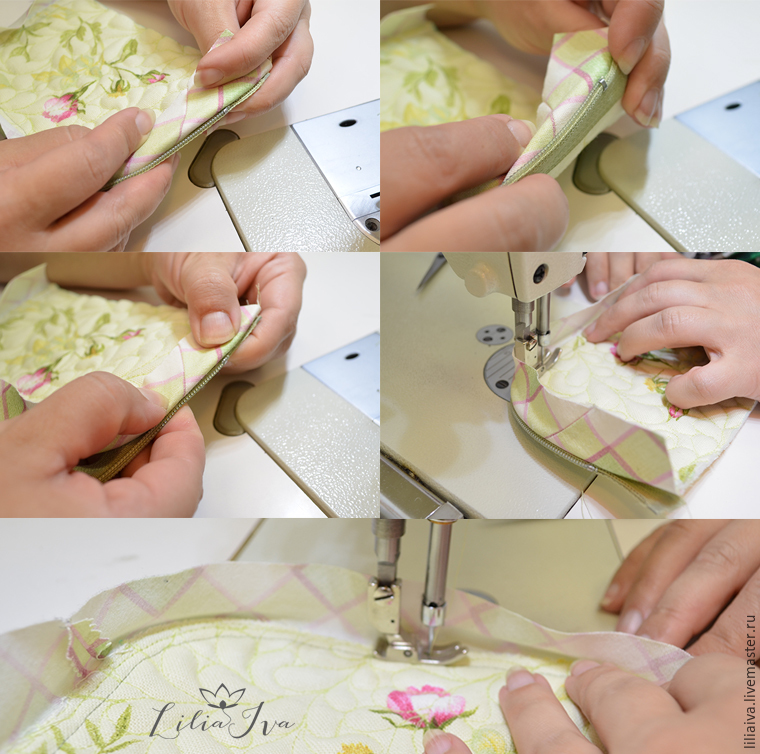 Iron the zip to make it softier for stitching: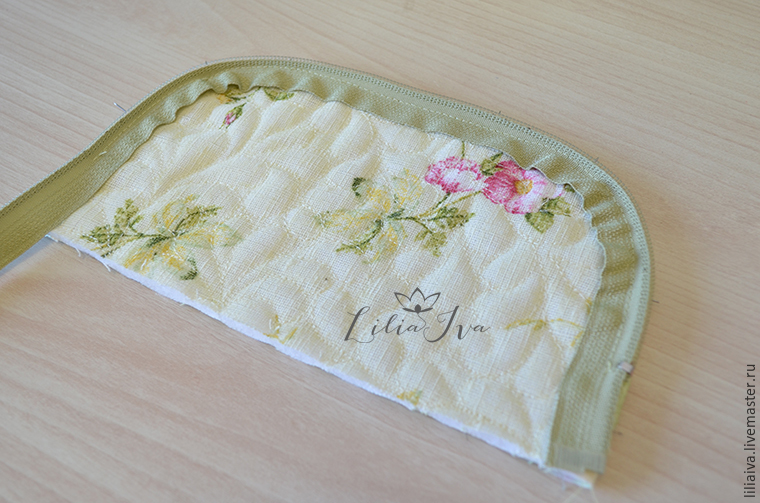 Then tuck the tape and stitch it at 1 mm from the edge: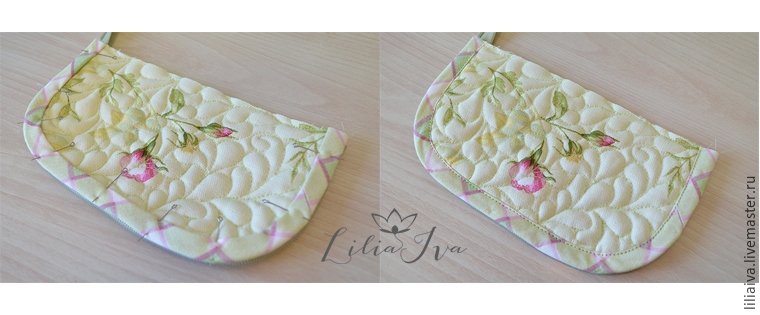 3. Zip the chain; sew the tail, cut off the excess and scorch: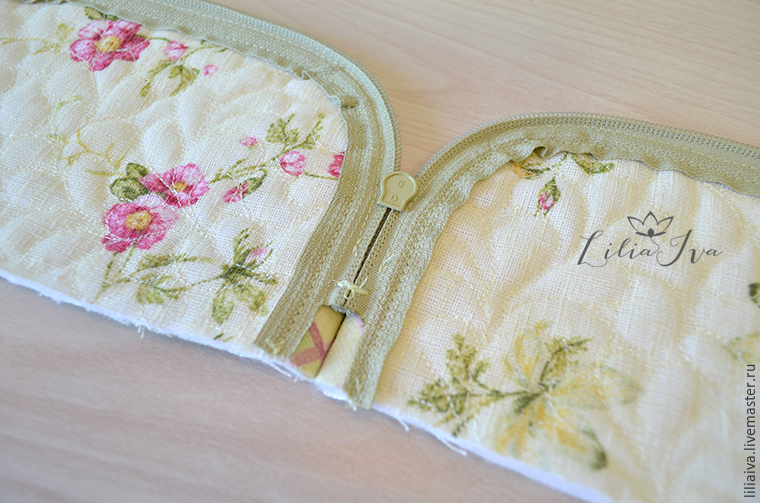 4. Treat the lower cuts with the bias tape: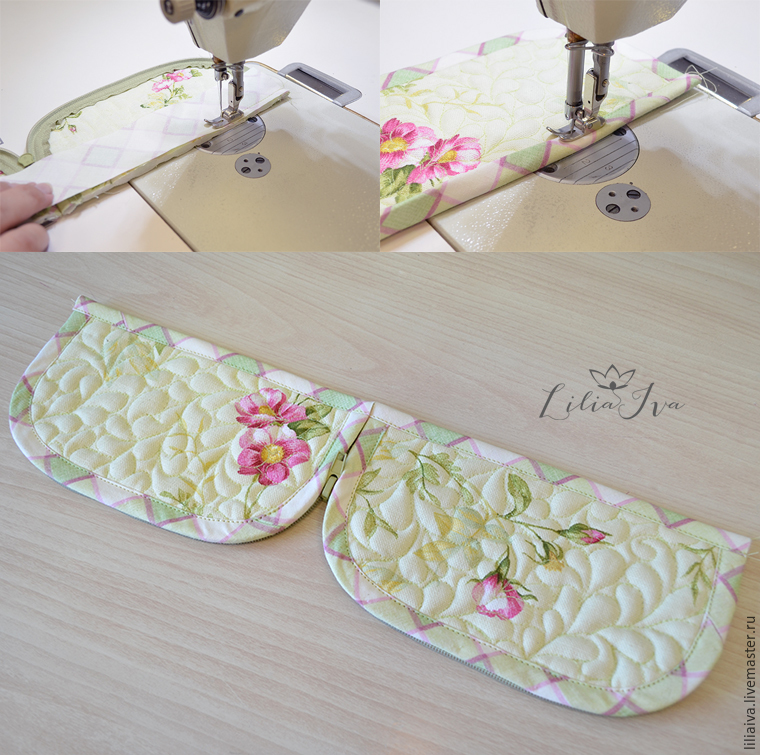 5. Put the details with the back sides together and baste the straight edge in one direction and then in the other: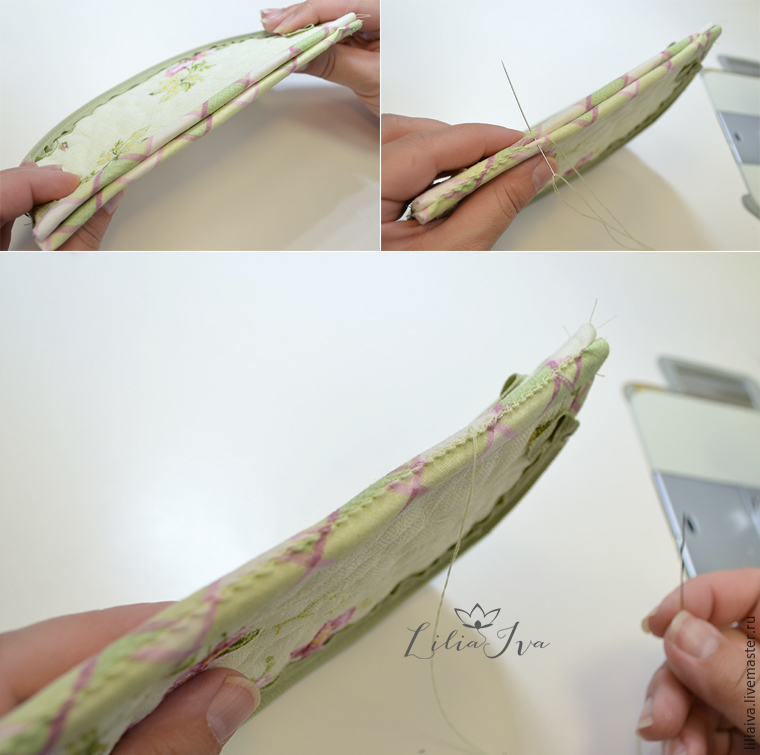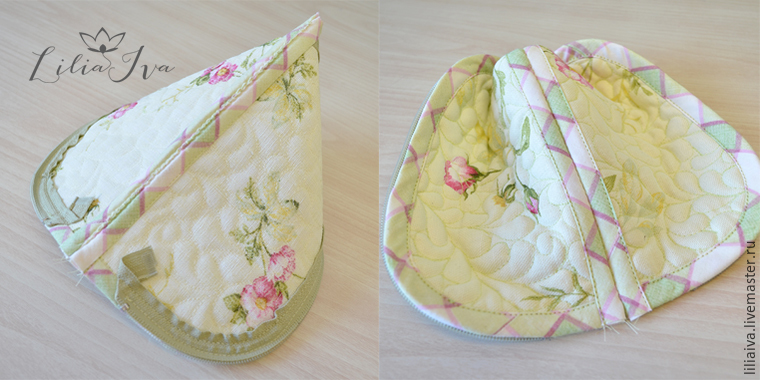 6. Tack the sides: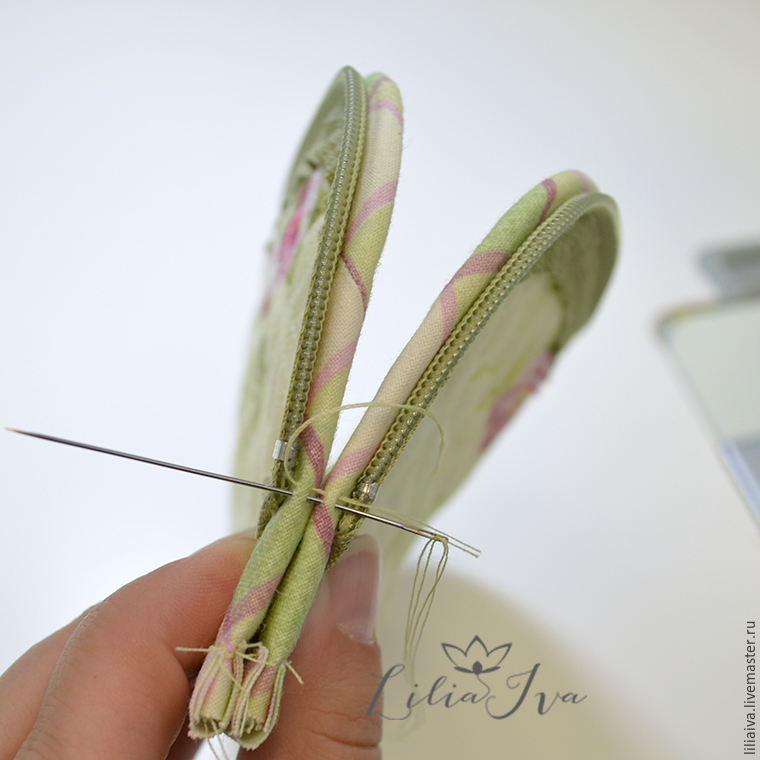 Fold and stitch the edges. Then treat the corners withthe bias tape: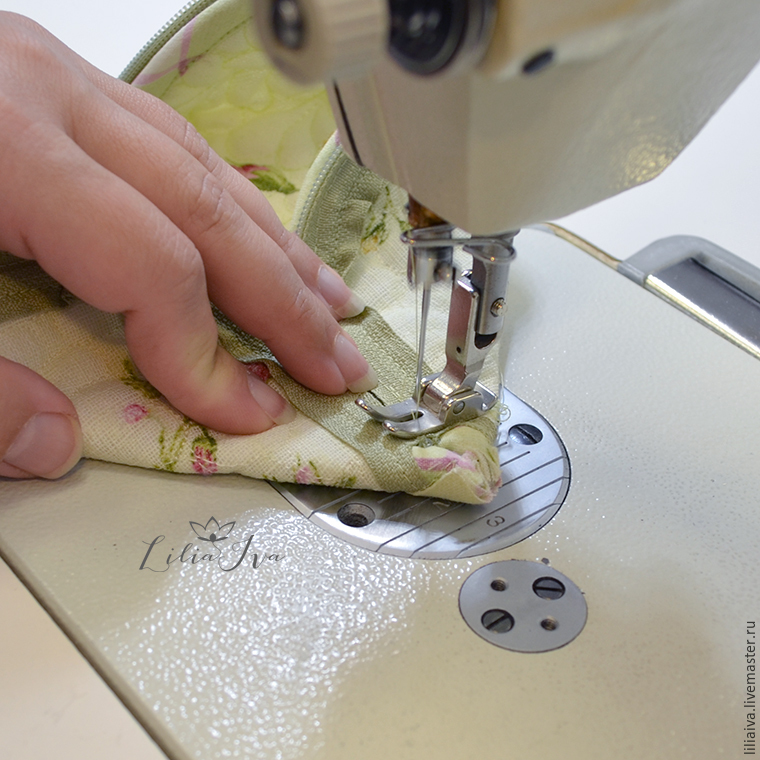 The eyeglass case is ready!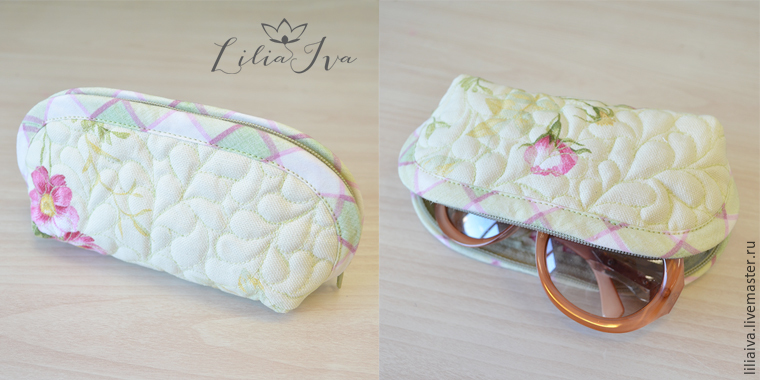 Now, the vanity case.
Repeat steps 1, 2, 4 and 5: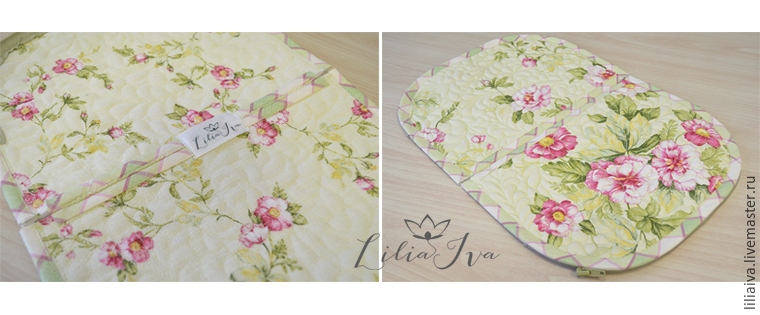 The sides are sewn manually at 10-12 cm from the bottom: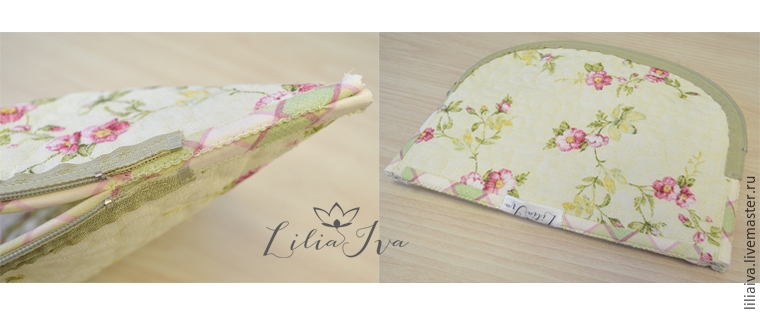 And then the corners are joined and sewn to shape the bottom: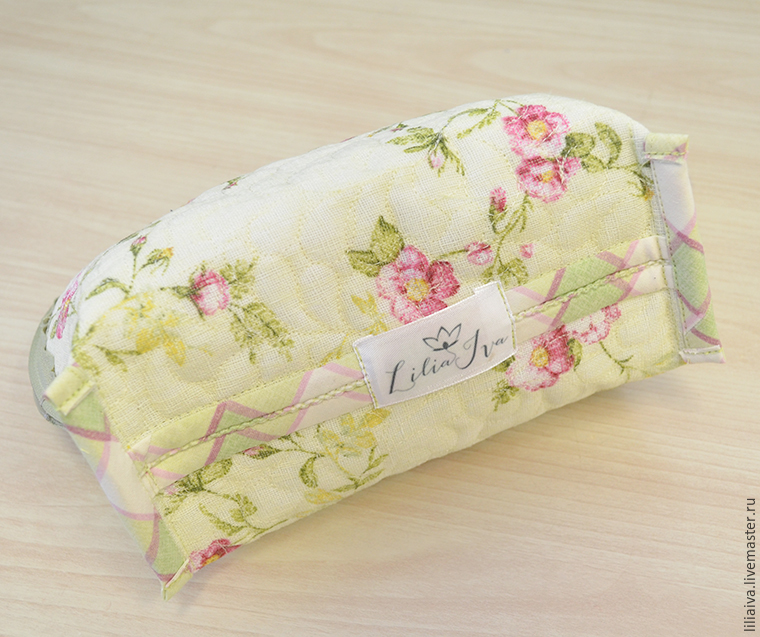 That's all, the set is ready! You can reward yourself with chocolate and applause :)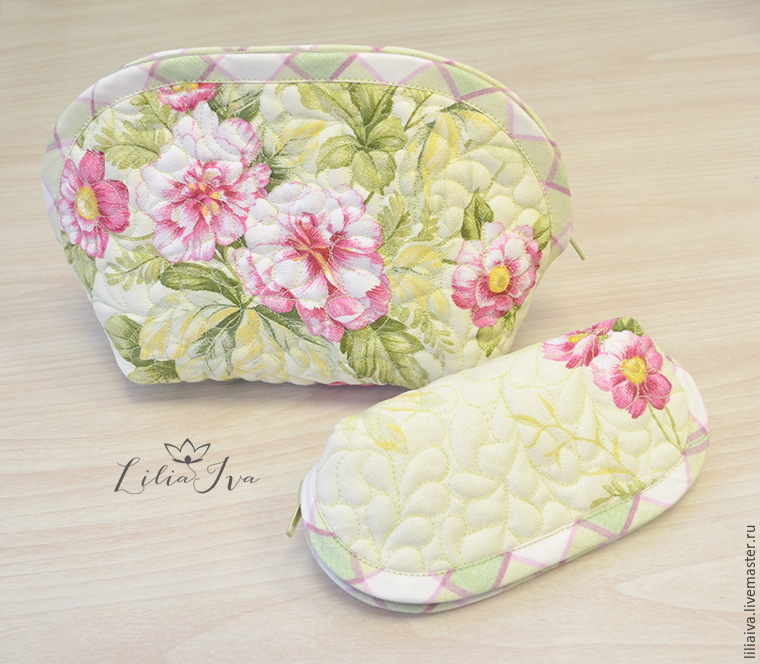 I'd be happy to answer your questions in comments :)
DIYs & Tutorials on the topic