How to Make a Miniature Jar with Mushrooms
I represent to your attention a tutorial on creating miniature jars with mushrooms, when anyone can create a real piece of wood enclosed in a glass vessel.
You need:
FIMO Effect 8020-04 polymer clay (glowing in the dark with a fluorescent green)
glass jar with cork, 37 x 16 mm
modeling stick with a ball at the end
stabilized natural moss
knife or blade
tweezers
Titan glue
thin needle
board for baking
swab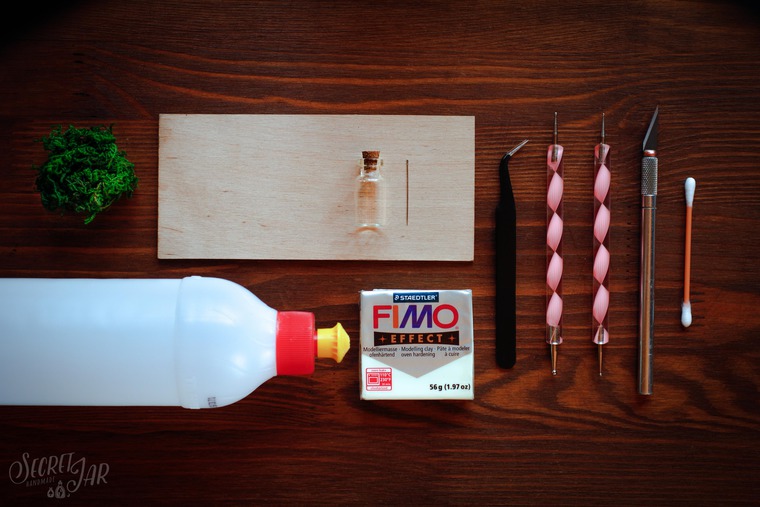 Step 1. How to make mushrooms
Take clay and cut off a small piece, roll a ball, and then a thin 10 cm sausage, 1.5 – 2 mm in diameter.
Cut the sausage into small pieces of random length from 1 to 2 cm. You should have about 2-3 small pieces, 3-4 medium and 3-4 long ones. These are stems of mushrooms. Roll one end of each leg to make it sharper.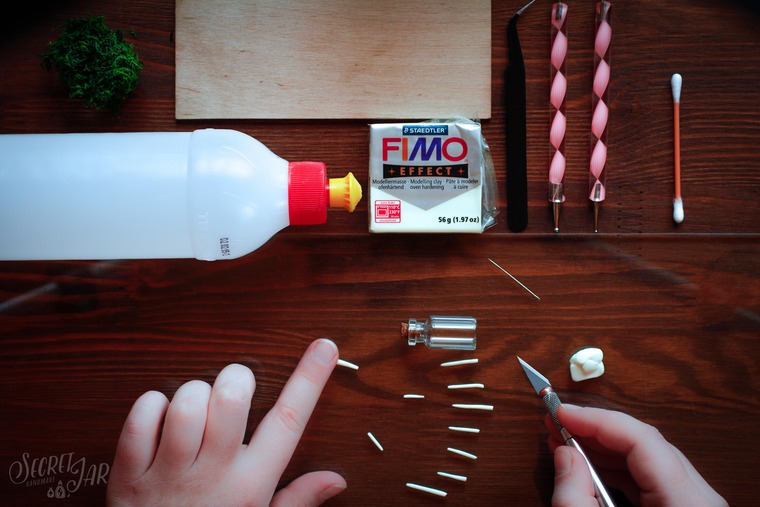 Cut pieces 1 - 2 mm each, roll them into balls. These will be mushroom caps.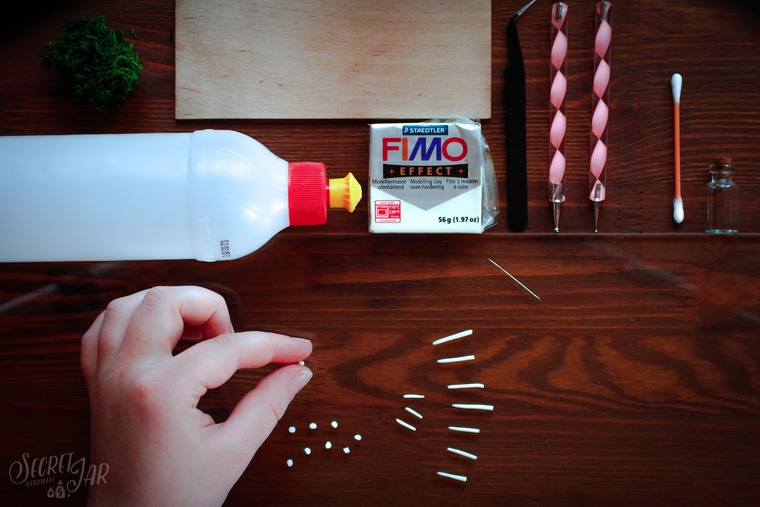 Step 2. Mushroom caps
Take a ball and make a groove in the middle with the stack. Insert a stem into it.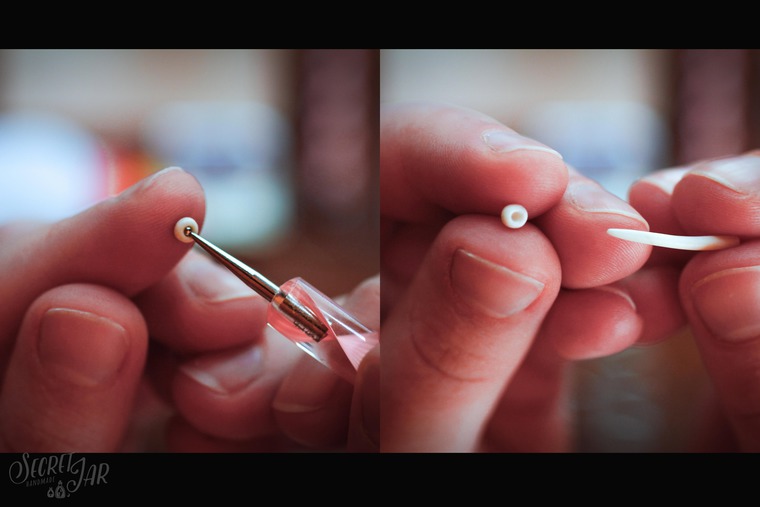 Attach the stem to the cap with the help of the needle and make the mushroom more straight.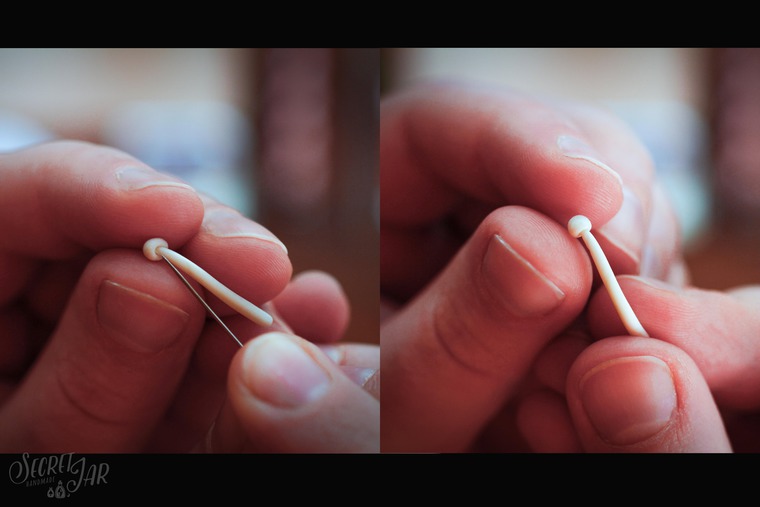 Step 3. Bake in the oven.
Join the rest of the stems and caps, lay out the mushrooms on the board. Bake them in the oven for 10 minutes at the temperature of 110 degrees. After baking, allow mushrooms to cool down.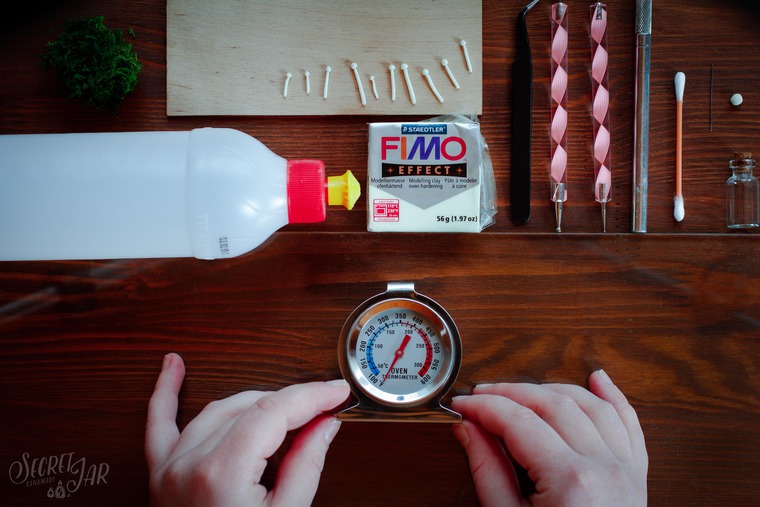 Step 4. Prepare the jar
Apply a drop of glue on a cotton swab, carefully place it inside the jar and coat the bottom spreading the glue all over the surface.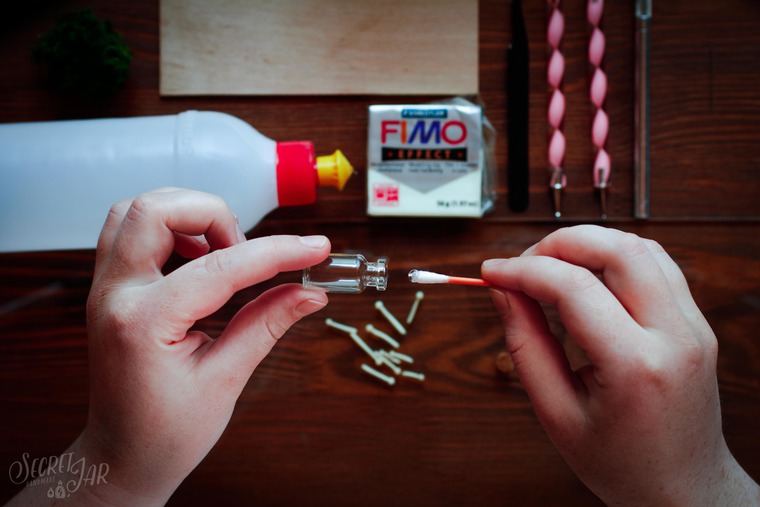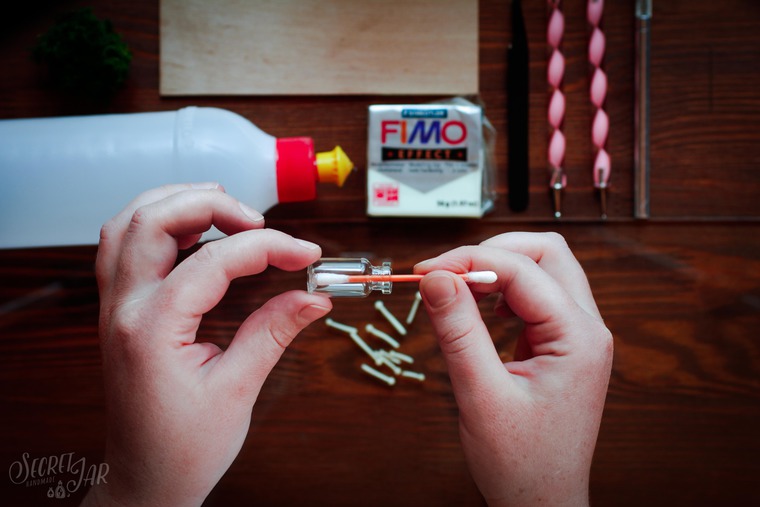 Take a small piece of moss and put it inside the jar.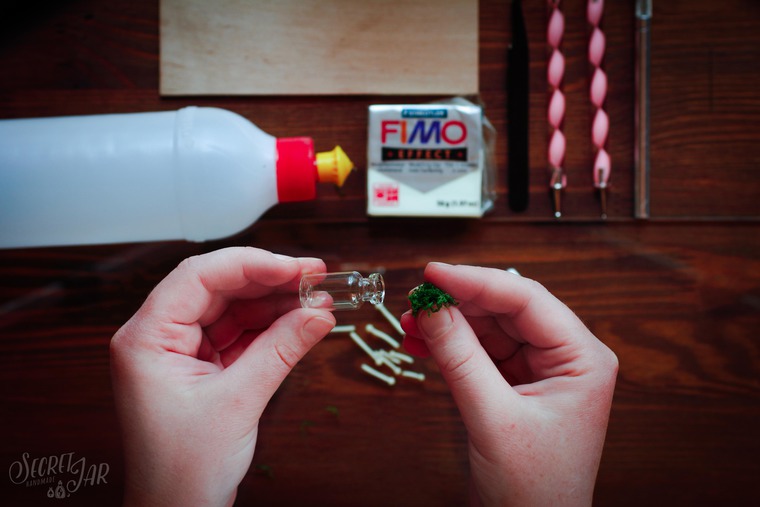 The neck of the jar is fairly narrow, so help with the modeling stick.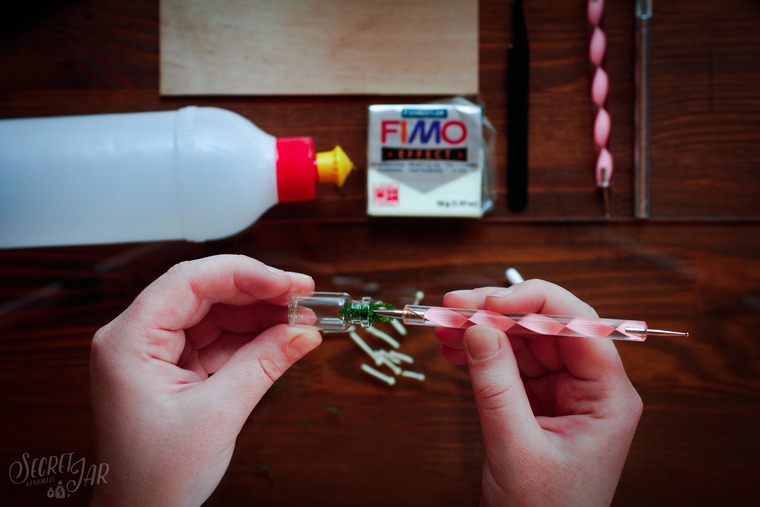 Then, lay out the moss on the bottom with the clean end of the cotton swab forming a platform where the mushrooms will be put.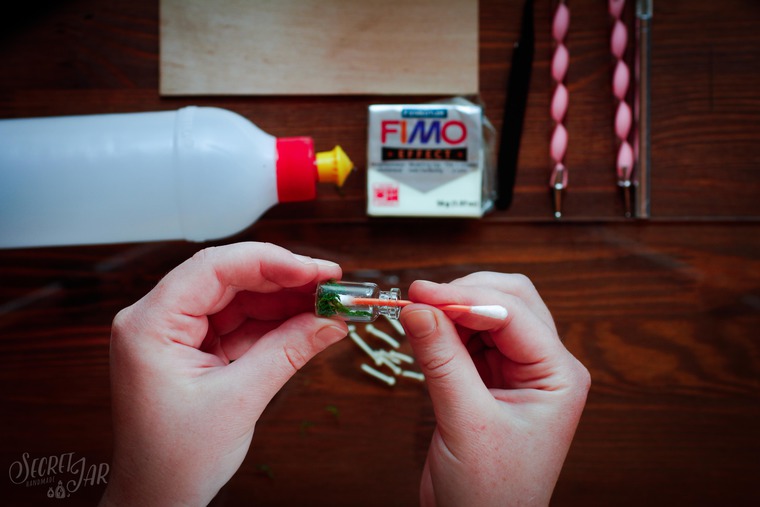 Step 5. Place the mushroom
Start with the smallest ones, apply some glue on the stem before, put them with tweezers as close as possible to the walls of the jar.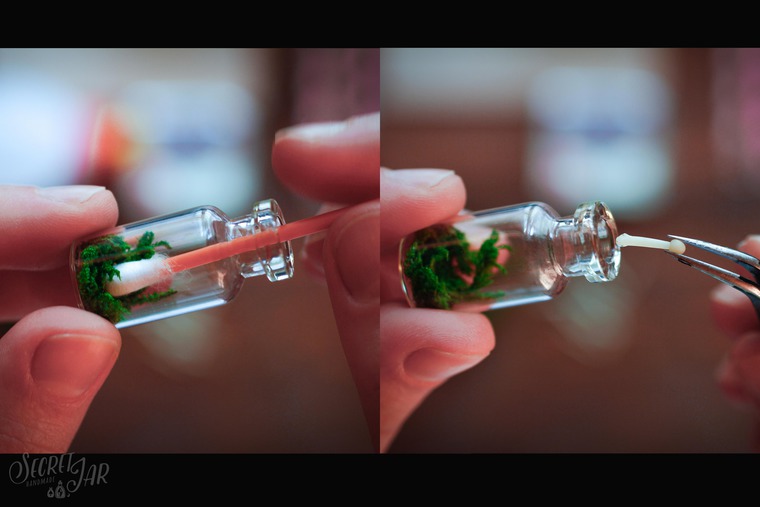 Then, put longer mushrooms close to the middle, and the long ones at the end.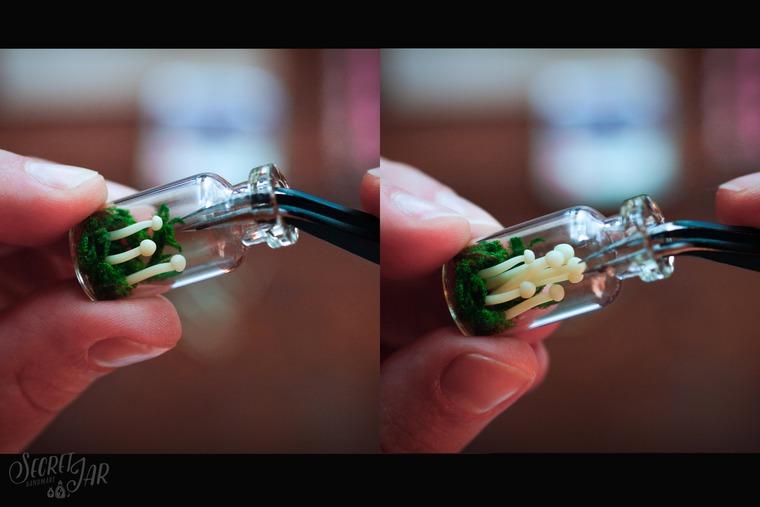 See that the composition was laconic. And close the jar with the slightly glued cork.
The jar with mushrooms is ready! Now you can make a pendant, earrings, keychain, brooch of it or leave as a floristic composition. The jar will delight you all year round. It will remind you of summer and warm days in the morning, and will surprise you with its unusual glow at night.
Enjoy your creativity!
Secret Jar Studio
DIYs & Tutorials on the topic