Making a Delicate DIY Choker with Lady Di
Despite the fact that lady Di is not with us for 16 years, the interest to her personality is not quenched until now. Princess Diana will forever remain in the memory of the world a smiling, young, wise and stylish representative of the Royal family. She gave birth to the heir to the throne, William and Harry. Diana was an iconic figure of the twentieth century, an icon of fashion and style.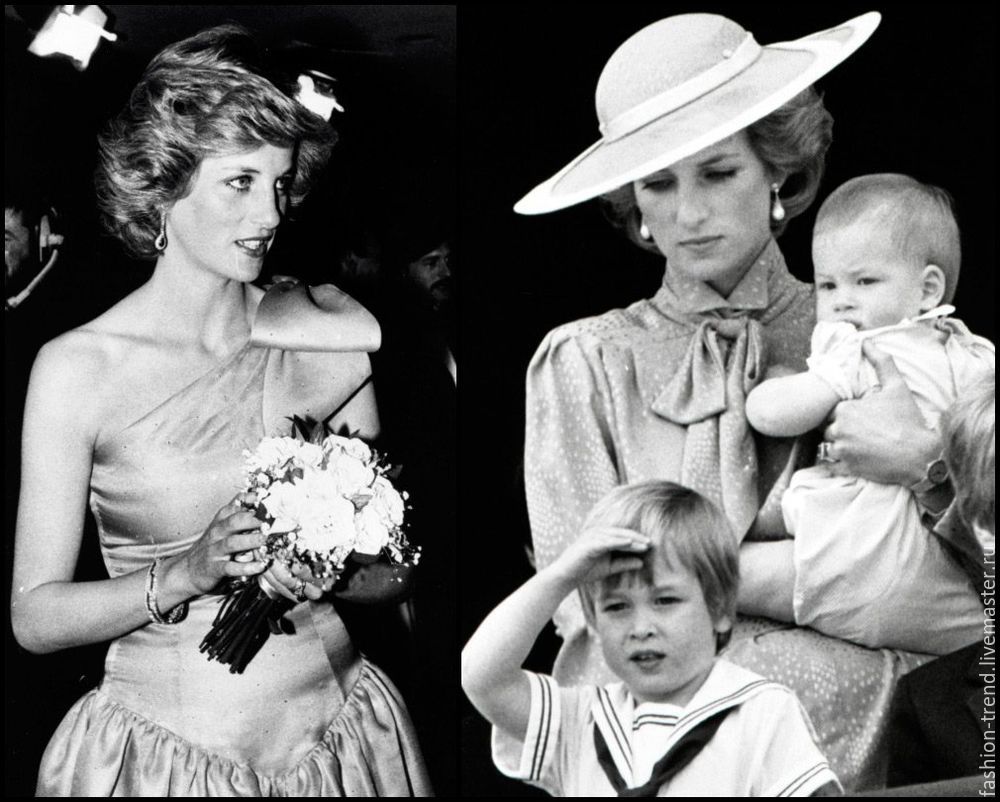 I make a lot of black and dark accessories, but this choker was supposed to be bright, like the Diana!
So, the materials:
1. Lace.
2. Satin ribbon.
3. Metal clips, carabiner.
4. Instant glue.
5. Cabochon with a picture.
6. Sewing machine.
7. Needle, thread.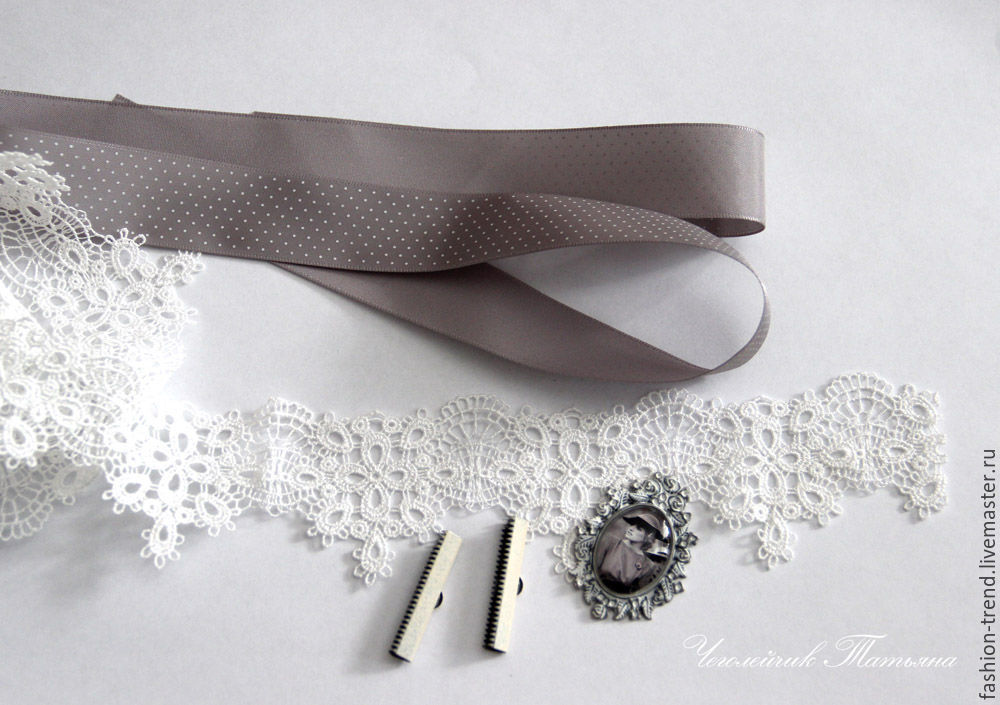 The base for the necklace is a beautiful French white lace.
I needed 30 cm and the satin ribbon.
Sewed the lace to the satin ribbon on the machine.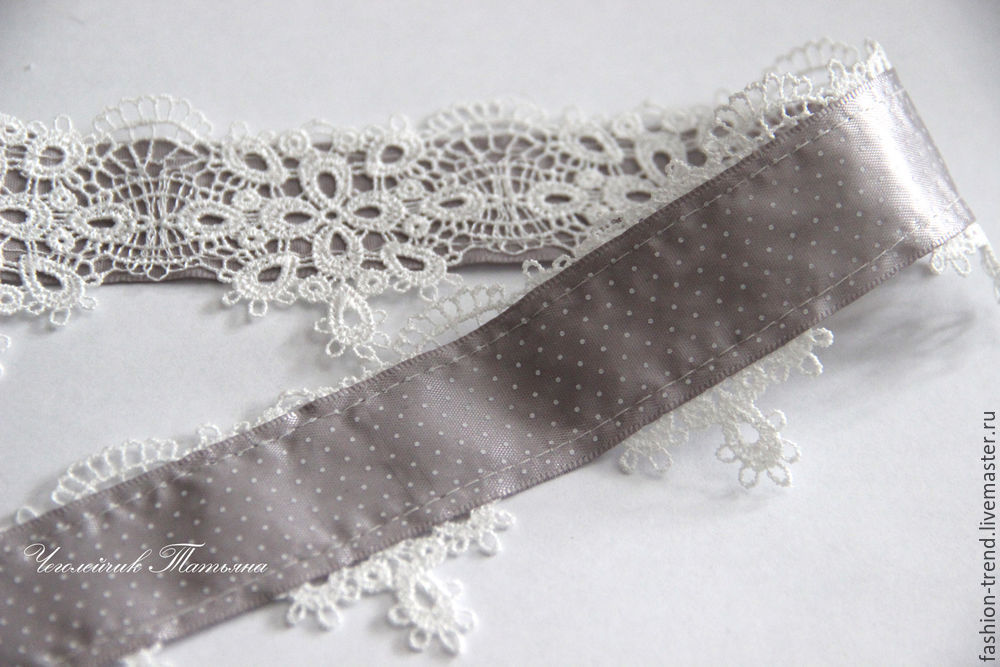 Make the middle of the choker.
First I glued the cabochon to the base, you need a little glue, just to fix.
Then sewed with the needle taking over the edges of the cabochon.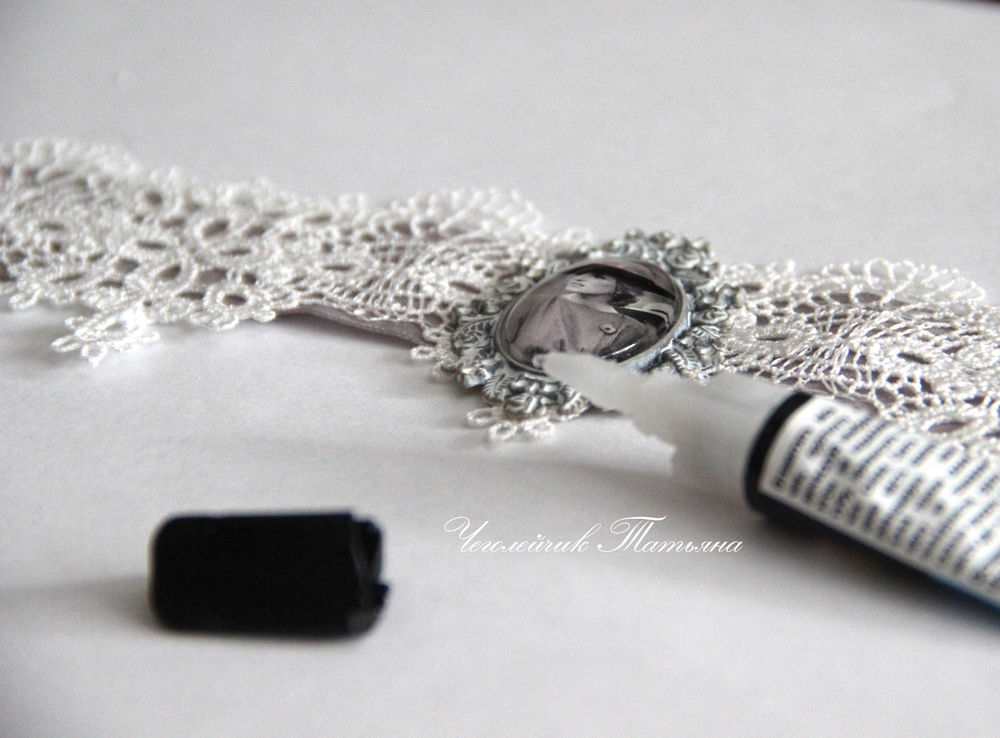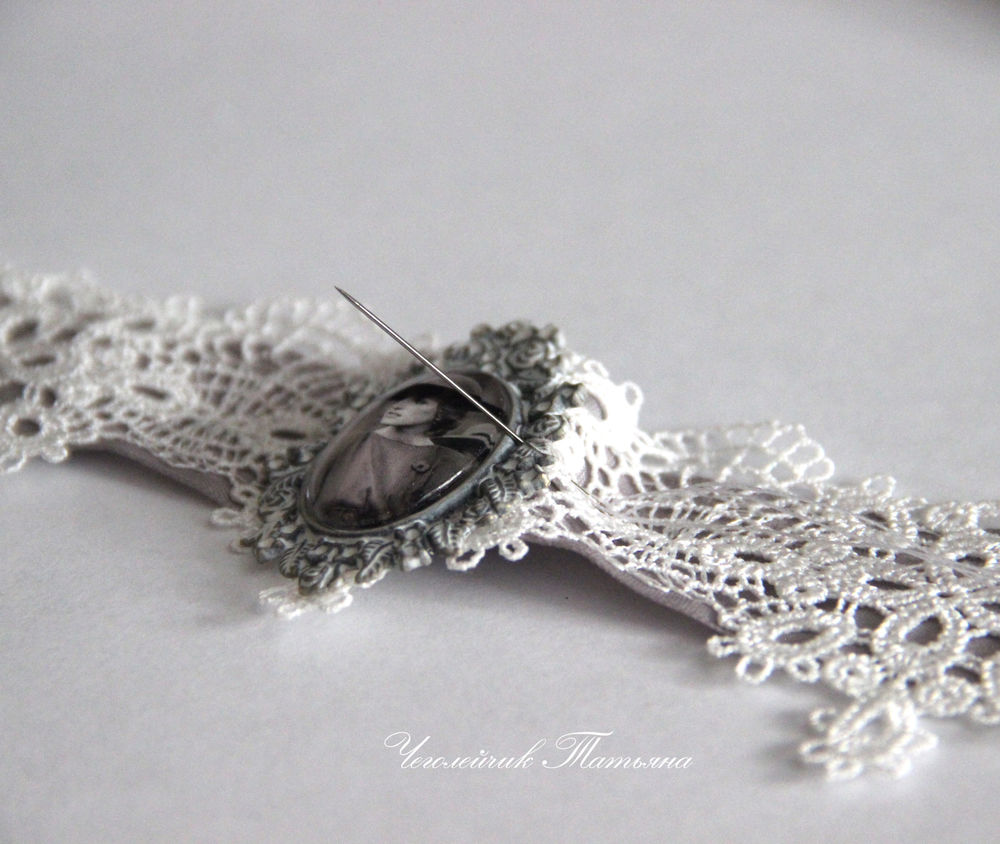 Now fix the clips for the choker and put on the carabiner with a chain, which will allow to make the jewelelry larger or smaller.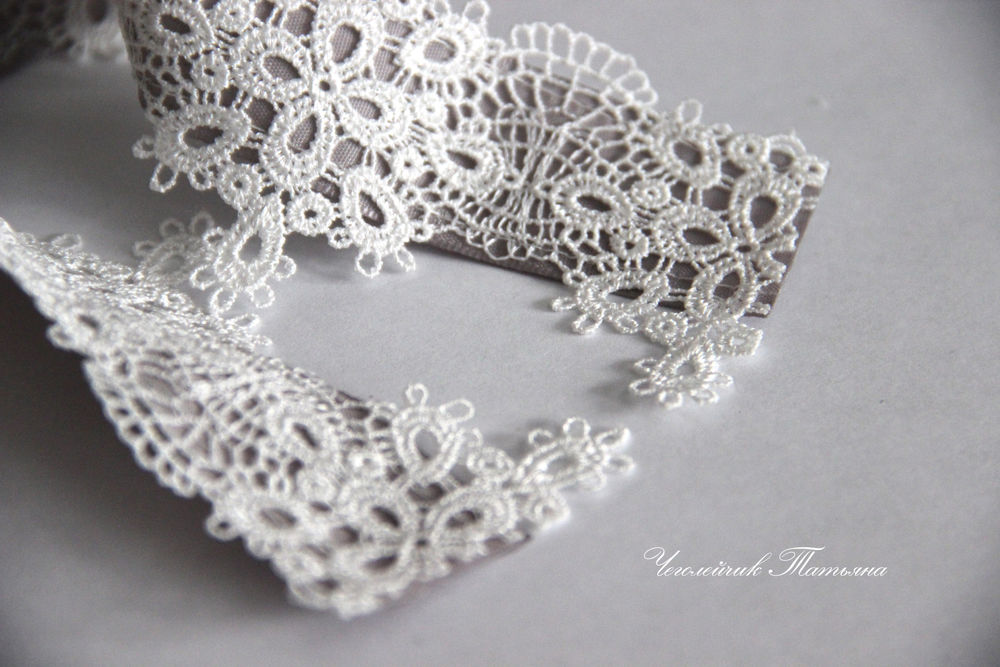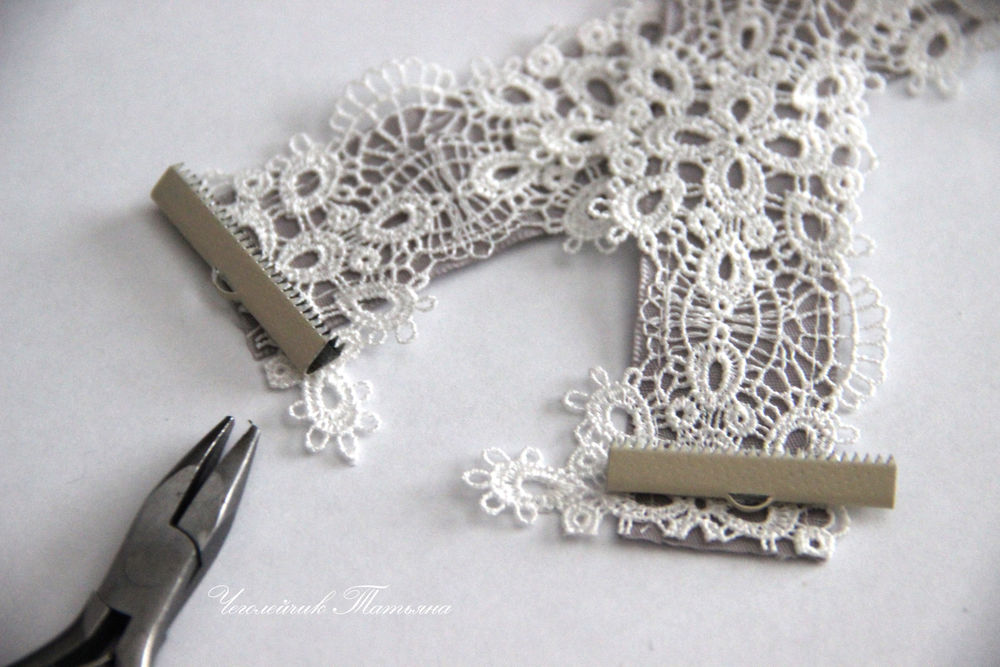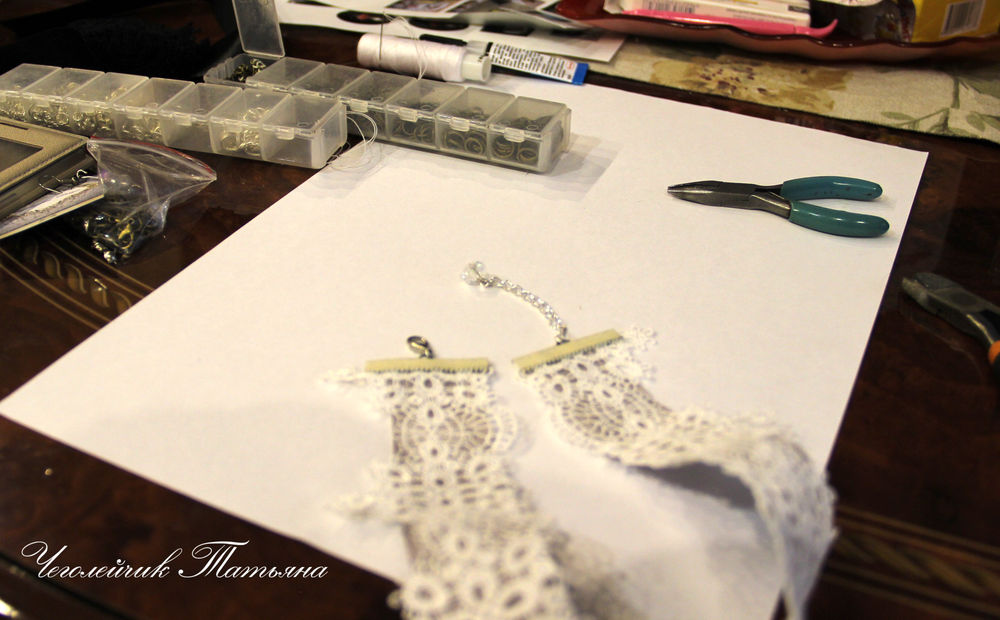 The jewelelry is ready!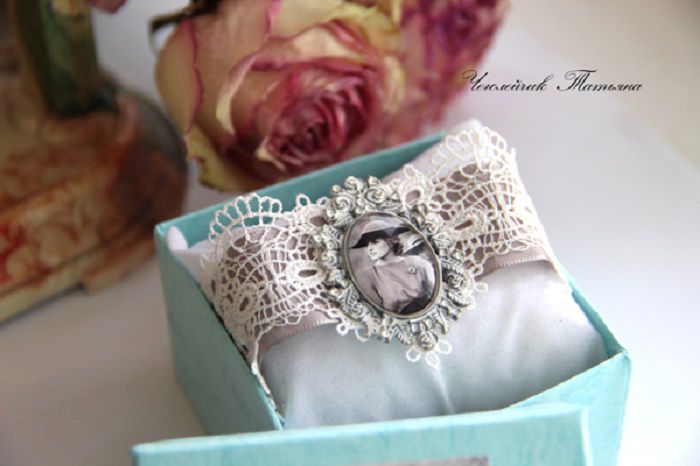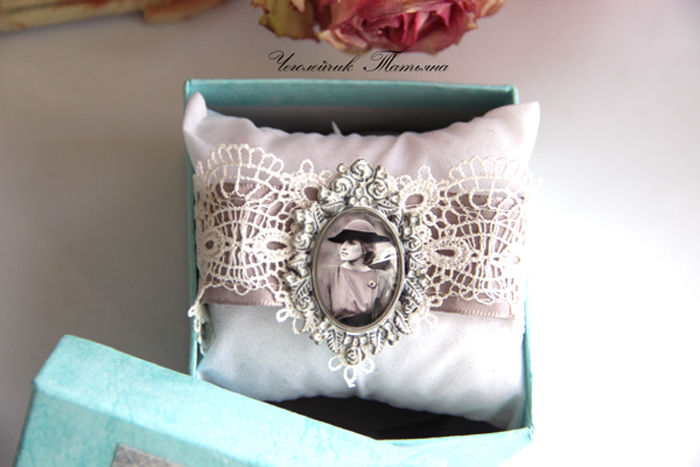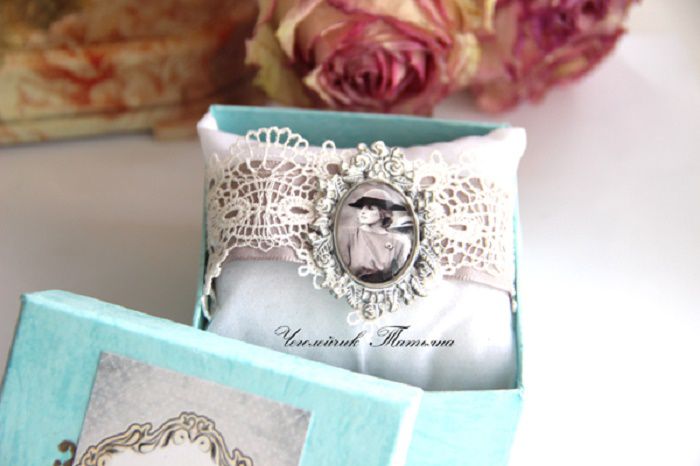 I hope the tutorial will be useful for you!
Sincerely yours,
Tchegoleytchik Tatiana
DIYs & Tutorials on the topic