I'm Margaret and this is my first DIY, do not judge too harshly. Think the newcomers can draw inspiration, well, let's go!
1) Cut out four blanks for the collar from felt, the two pieces that will be on the back of the collar should be 1-1,5 mm smaller than the right ones on each edge. You can make all them the same size, but then the collar will become flat.
2) Cut out the lace, it is desirable to leave an allowance of 0.5-1.5 cm for comfortable sewing.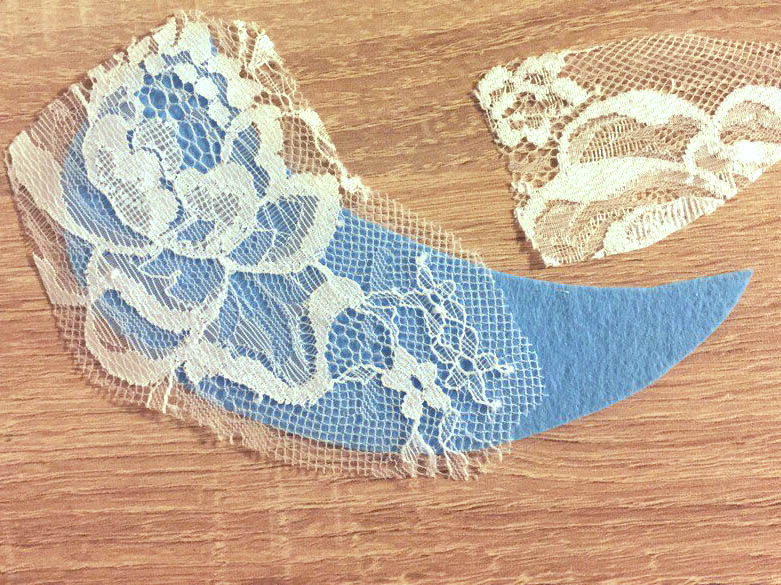 3) Fold the edges and gently sew the lace to the felt base. It is important that the right side stitches followed the lace pattern, then they will not be visible.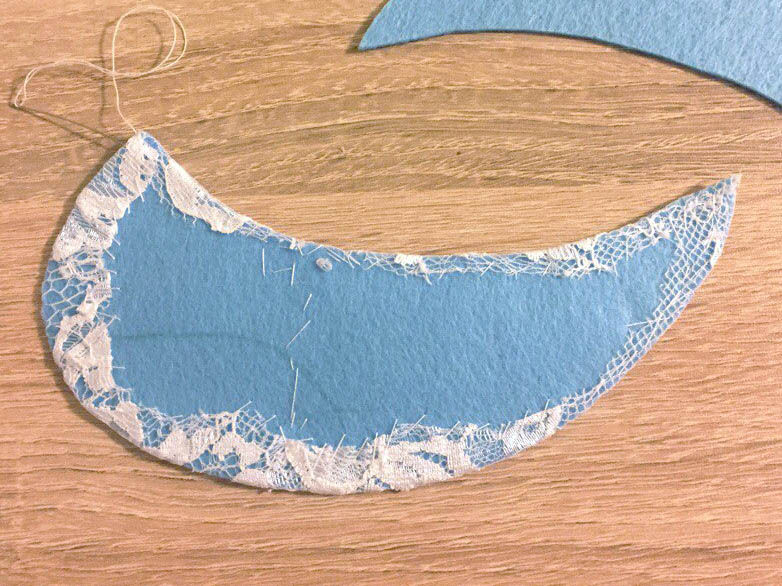 4) My favourite part, sewing on beads and seed beads. You can repeat the lace pattern and can embroider something what you like like I did.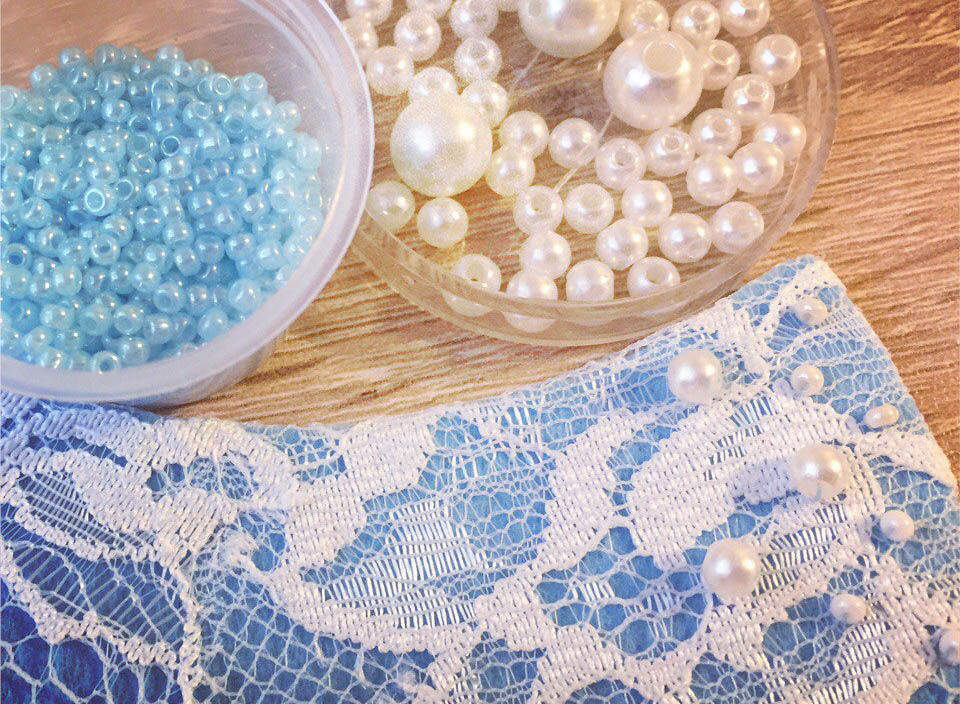 5) Customize the dimensions of the parts of the right and back sides, if you want to get some volume, the right side should be slightly more. In the photo, the size is not customized.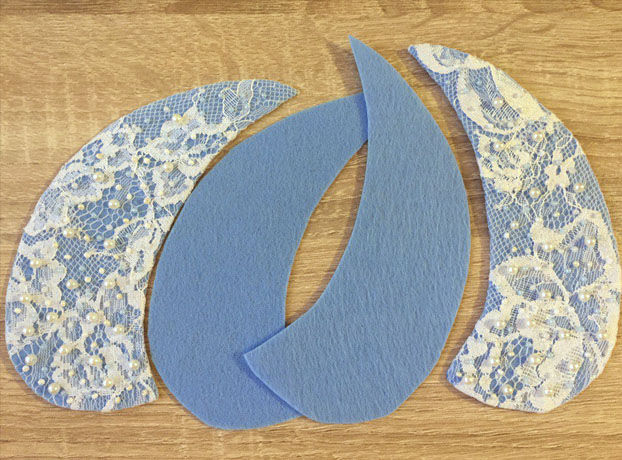 6) Sew on ties to the collar.
7) Join the two finished halves with a bead sewing it to and fro multiple times for reliability. Well that's all, the collar is ready!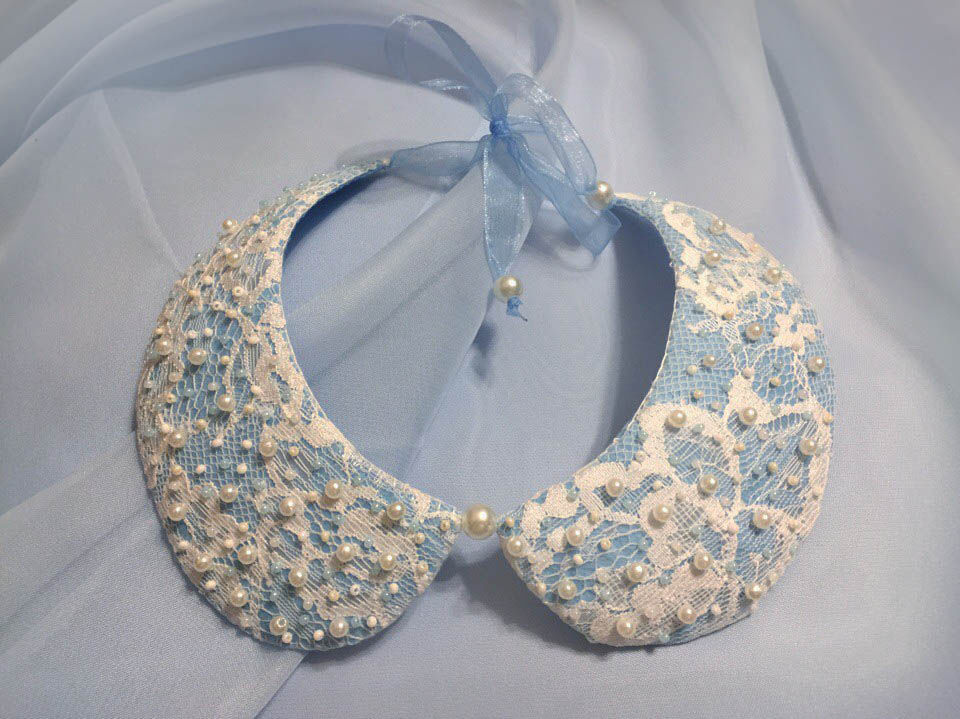 DIYs & Tutorials on the topic