How to Easily Make Shabby Ribbons on Your Own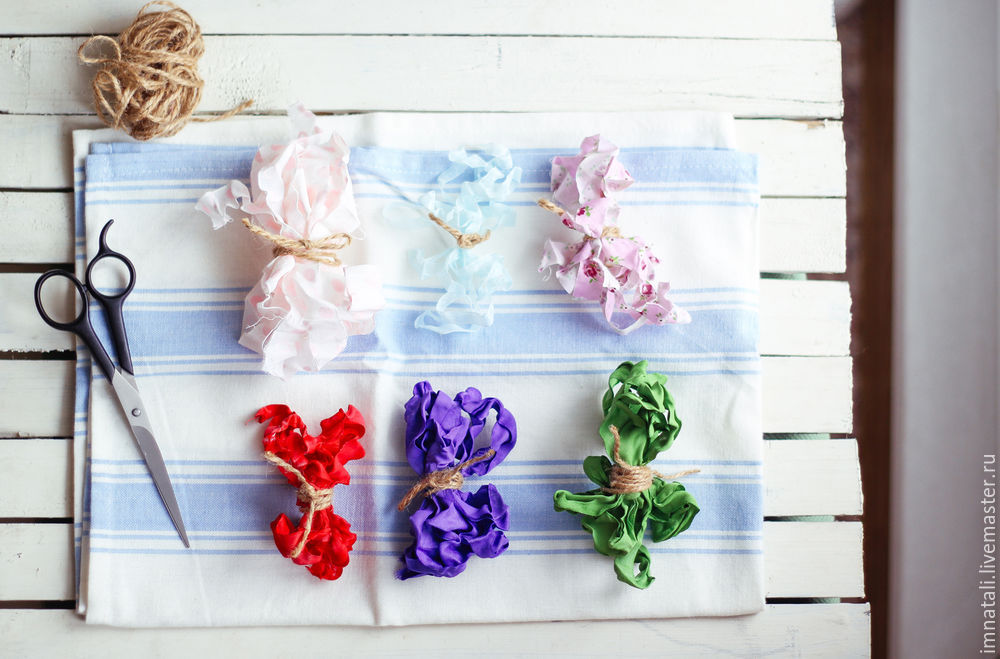 You need:
- rubber gloves
- scissors
- tape (preferably satin and not very thick)
- acrylic paint (I have titanium white)
- thin light thread
- cord (optional)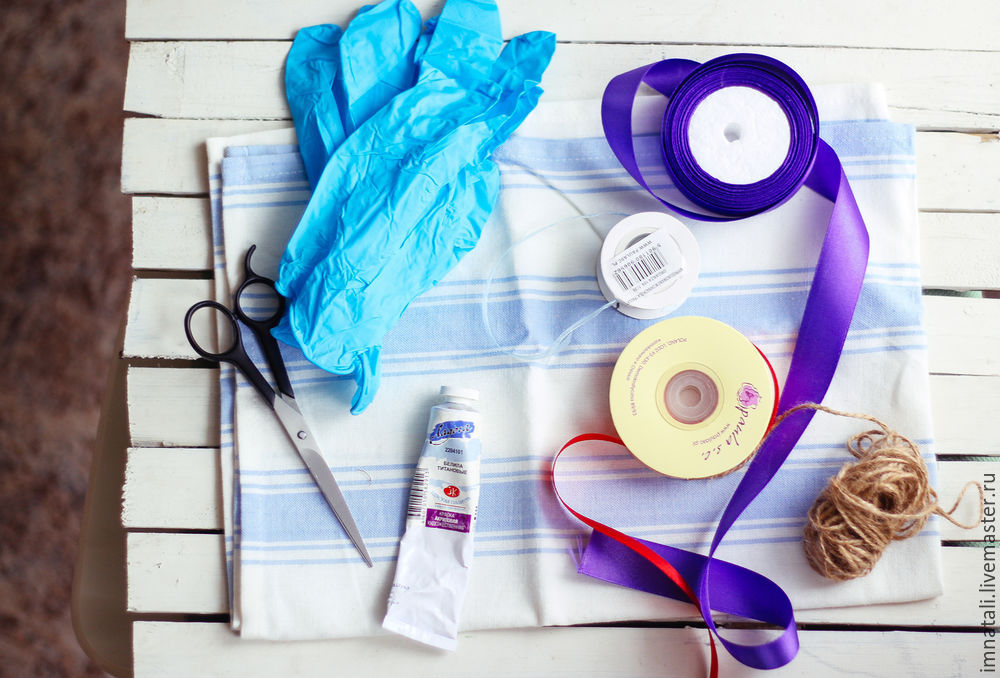 Steps
Prepar the tape. I took cuts of about 1.2 m. Pre-cut a thin light thread on the number of the tapes.
Put on the rubber gloves, go to the bathroom. Slightly (!!!) wet your hands, and put halfsooopn of paint on one. Press a ribbon in the hand.
Next, carefully pinch the ribbon into a ball (not gently roll, but crush), and wind with a thin thread. It will look like this:
Now let them dry nightlong.
In the morning I carefully removed the threads and unwrapped the ribbons. It turned out like this: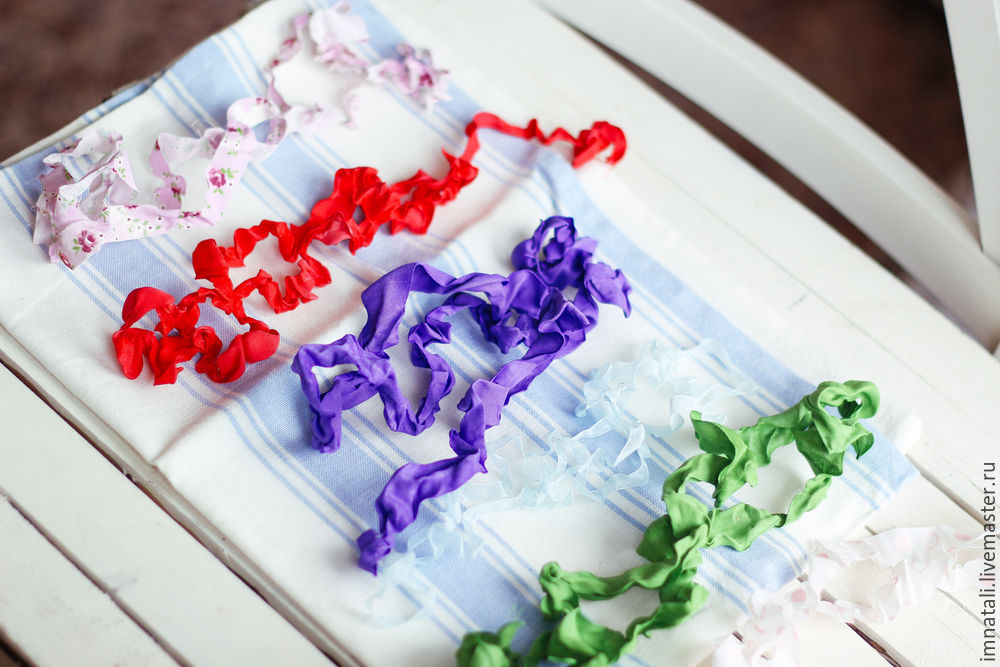 Perhaps, that's all! I folded the ready ribbon several times and tied with a lace. Can not wait to put it into practice. In my experience, the best shabby ribbons are made of bright satin fabric 1.5-2 cm width.
I wish you creative success! If you have any questions — I'll be glad to answer.
Yours,
Natalie
"Workshop Of Happiness"
DIYs & Tutorials on the topic