Tools:
- scissors
- glue gun (or multi-purpose glue)
- needles
- pins
Materials for 2 toys:
- soft thick felt 2 mm 20X30 cm (blue, pink, beige, white, light yellow)
- embroidery floss (brown, beige, blue, pink)
- ribbons (for decoration)
- synthetic filling
- wooden sticks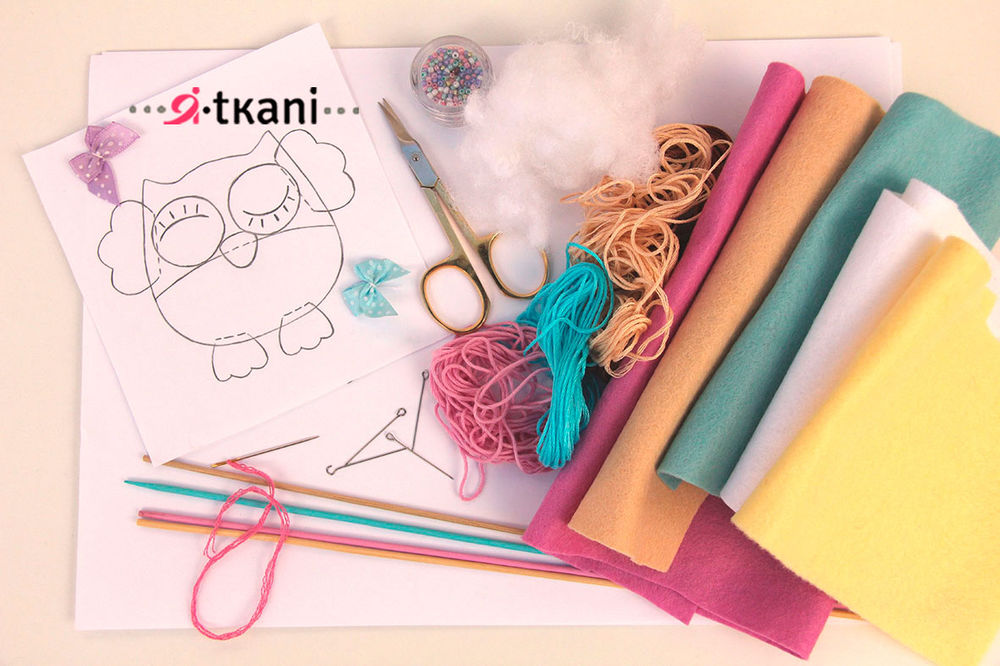 1. Cut out the pattern. Owls can be made of any size. Insert the photo with the pattern in Word and adjust the size.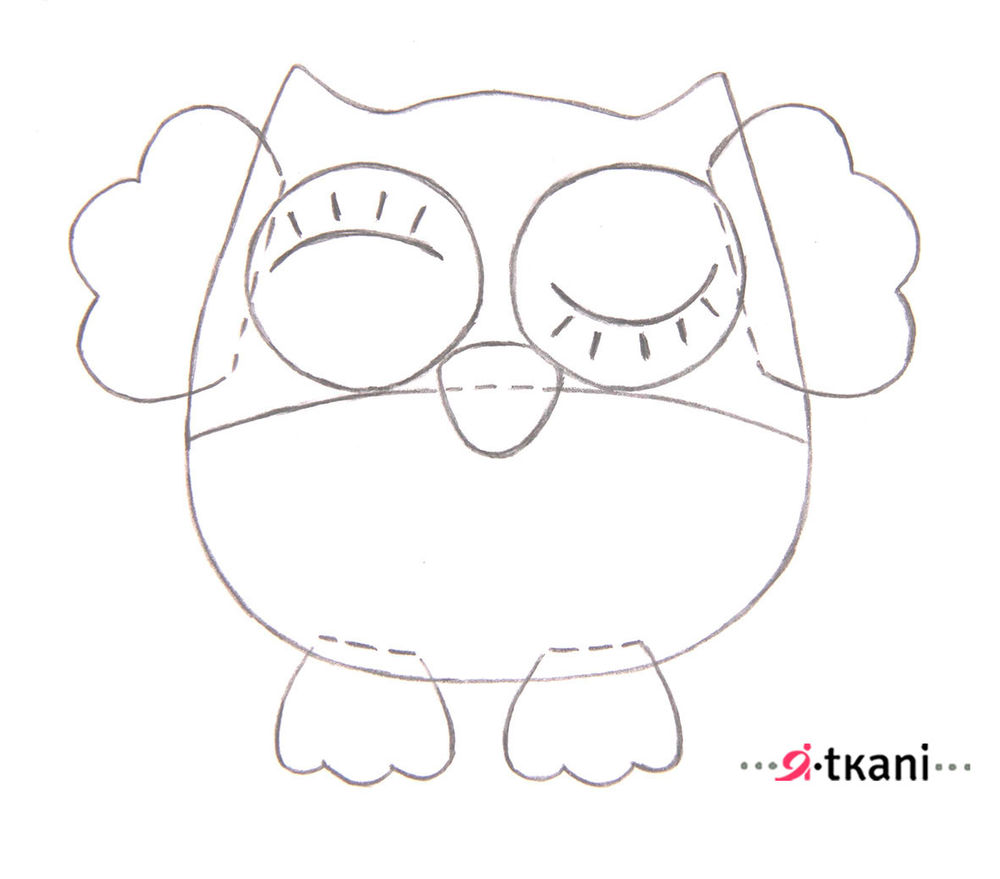 2. Attach the the pattern to felt and cut out the necessary details.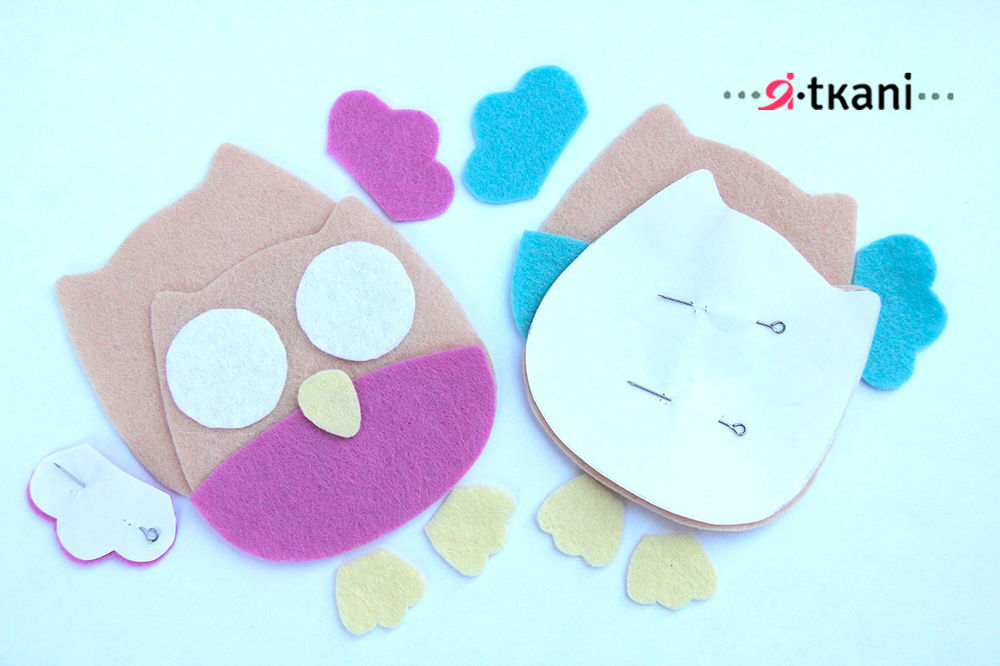 3. Embroider the eyes. Use floss of 2 threads (typically floss consists of 6 strands).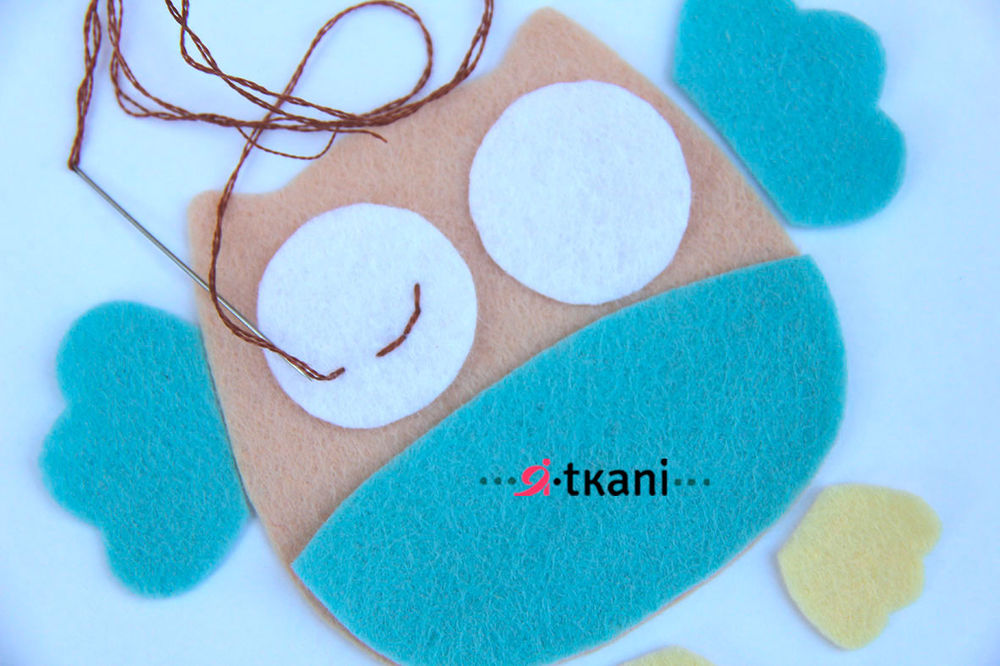 4. Sew the tummy to one of the parts of the body.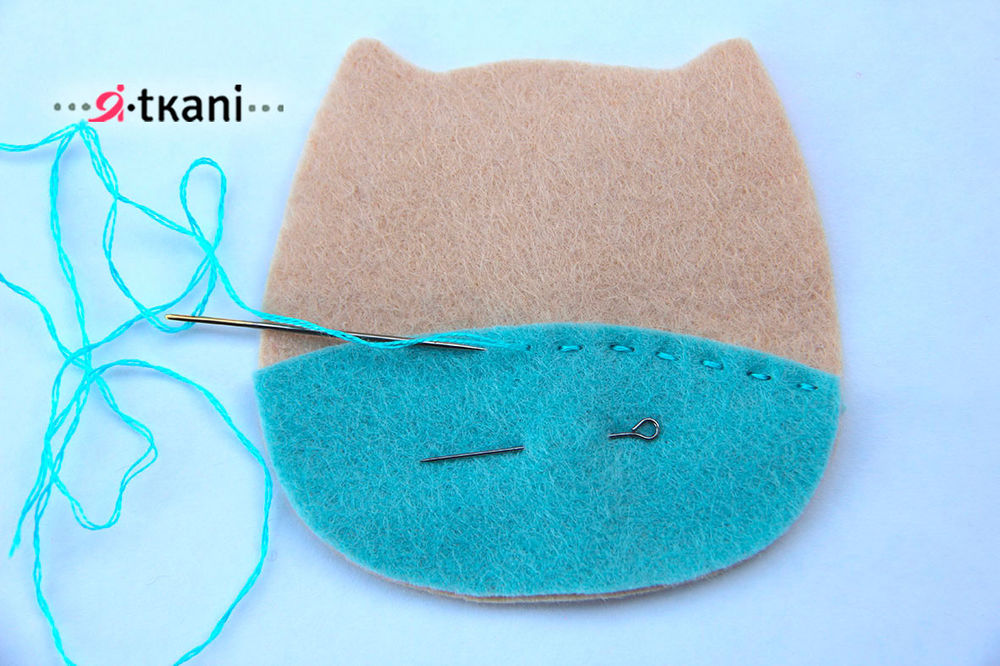 5. Sew the front part of the body and the tummy with the back. Leave a hole of 2 cm to stuff the birdy with synthetic filling, evenly placing it inside the toy. Sew up the hole. The blank is ready! :)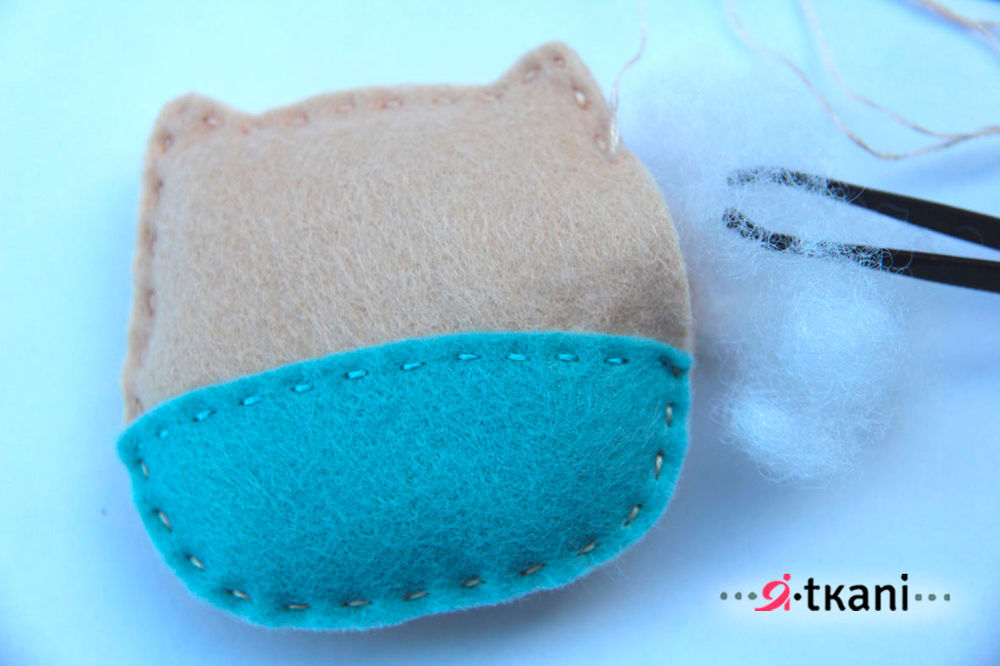 6. Glue the eyes, nose, paws and wings. Final touch — decorate owls with bows, you can decorate with beads, cut and glue flowers or hearts out of felt.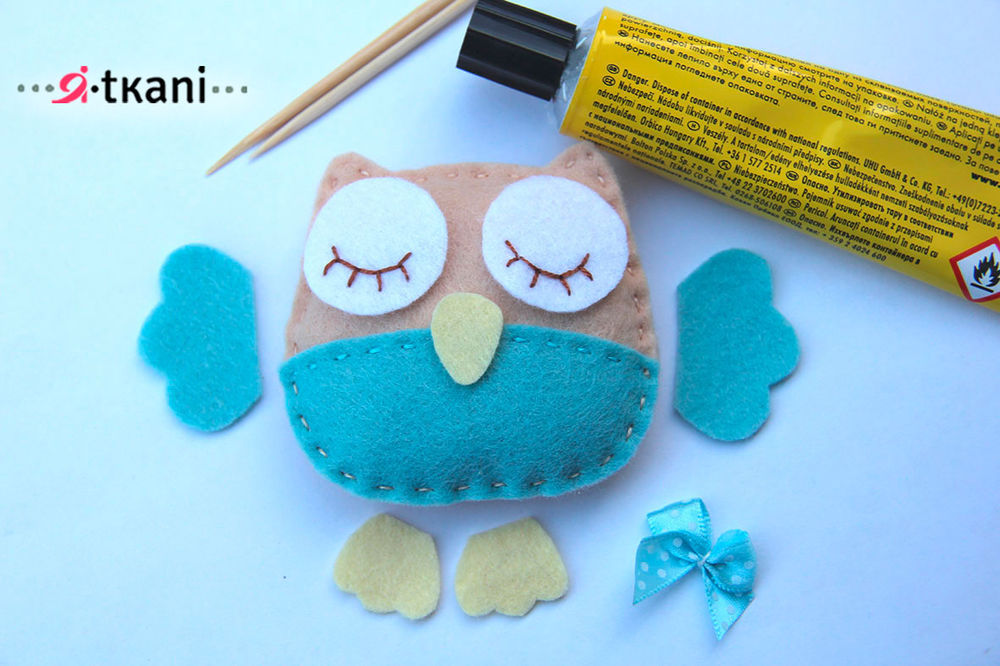 Do the same for the second toy. So, you get a wonderful owl couple, which will delight you and your family :)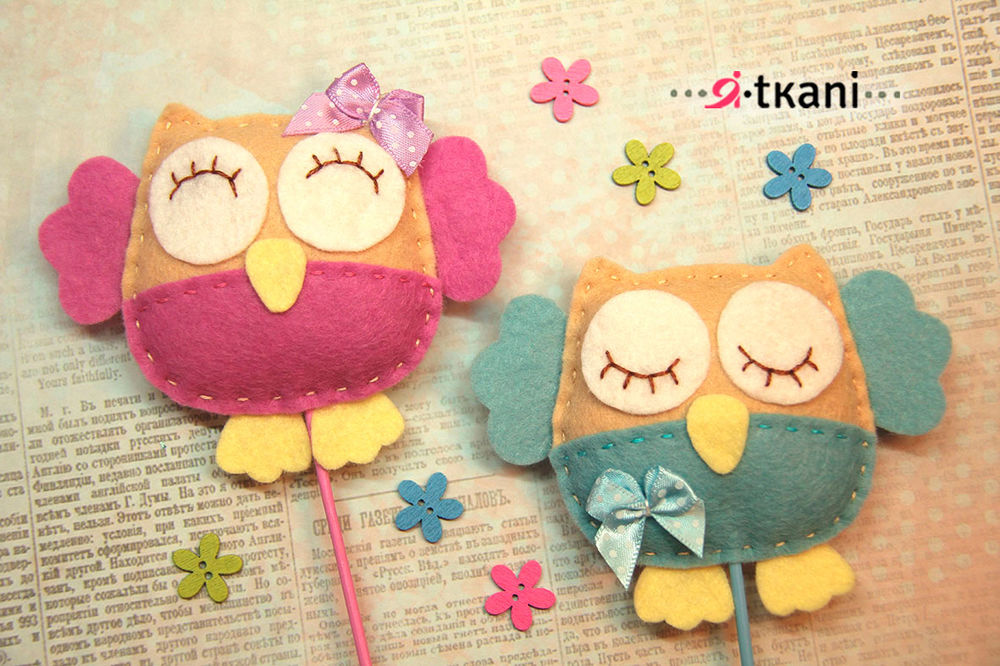 DIYs & Tutorials on the topic