Mug Mat: Weaving Tutorial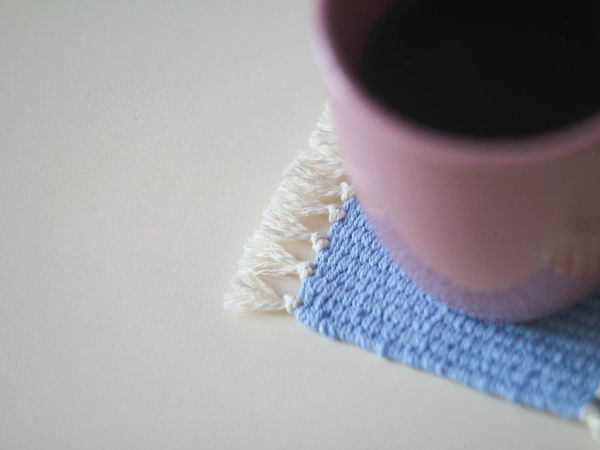 To create a mat, we need:
weaving frame;
yarn;
1.5 mm cotton thread;
needle with a large ear;
scissors;
cardboard.
1. Pull the warp thread over the frame to make 10 pairs.
2. At the bottom, insert the cardboard, above the odd threads, so that the edge is smooth.
3. Make a weft or wind the yarn on the shuttle.
4. We begin to weave a plain weave. The first weft row goes over the even threads of the base, the second over the odd ones. Similarly, we will not get a square yet.
5. Cut the mat from the frame.
6. To secure the yarn, we tie weft threads in two pieces.
7. Tails on the inside hide under the weft thread with a needle.
8. Trim the ends of the base to get a fringe.
The mat is ready!
DIYs & Tutorials on the topic