DIY Beautiful Cardboard Box / How To Make Box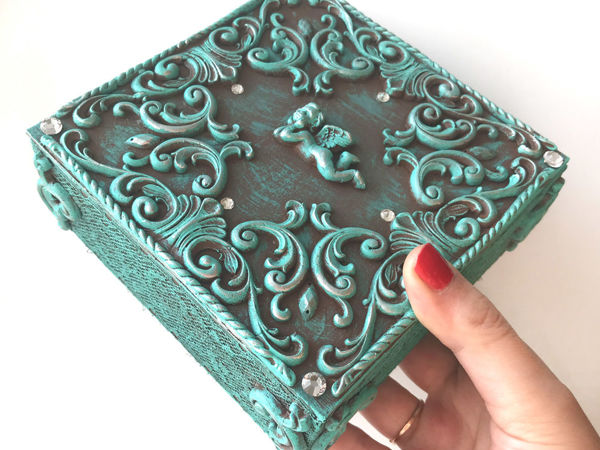 The base for the box was made of 2 mm thick cardboard.
The main part was made of 5 parts, the cover of 3 parts.
The dimensions indicated in the video.
All the details were joined together with glue.
Two square parts connected to the lid for a tight fit to the base of the box.
I decorated the box with polymer clay using silicone molds.
Polymer clay was baked in molds for 15-20 minutes at a temperature of 100 degrees.
Glued to the box, painted with acrylic paints.
The bottom layer is brown, the top is turquoise and the top is covered with silver paint.
Additionally, I decorated the box with glass stones.
Creative inspiration to you!

DIYs & Tutorials on the topic