Making Evening Earrings ''Crimson"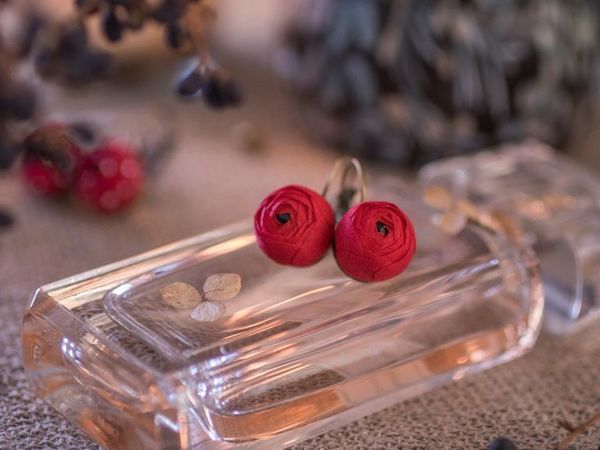 My name is Nadezhda, I create flowers and jewelry from plastic suede (foam Eva, foamiran).
In this video I want to show how I create miniature earrings.
We need:
- marshmallow foam Eva (red);
- cincfoil of 30 mm in diameter (how to draw it, I showed in one of his videos here>);
- Bulka 10 mm;
- sponge, napkin;
- earring fixtures 10 mm;
- glue;
- foil;
- oil paint (madder lake);
- brush.
In the same way, you can create earrings of different colors, sizes, and they can be attached to the base for studs with a platform of different diameters.
In the photo I will show some examples.
I wish you a pleasant viewing and a wonderful mood!
Krivenko Nadezhda
Creative Studio "Ikebana-Art"
DIYs & Tutorials on the topic