How to Weave Round Rope and Make Bracelet from It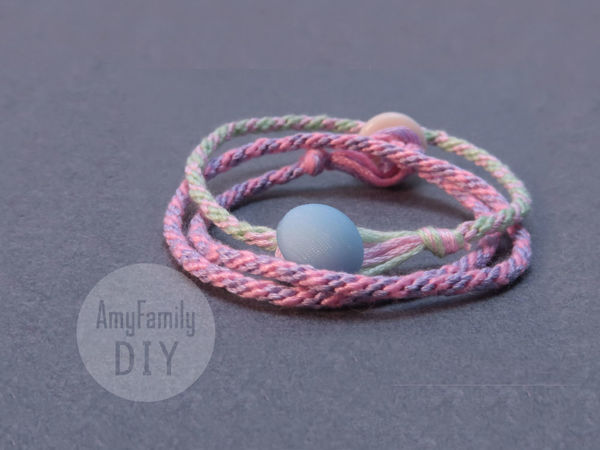 In this video tutorial, I will show with what paper you can make a machine and what threads are better to use for weaving. Personally, I prefer Mouline threads, but there are other options :)
This is one of my favorite ways to weave bracelets. I love to make them long, in a few turns. To do this, take a longer thread.
For bracelet with a button loop, you will need the following:
- in 1 turn you need 3 threads 100 cm long and one 70 cm long;
- in 2 turns take 3 threads 130 cm long and one 90 cm long.
Details are in the video:
DIYs & Tutorials on the topic