Handmade Clock from Newspaper Tubes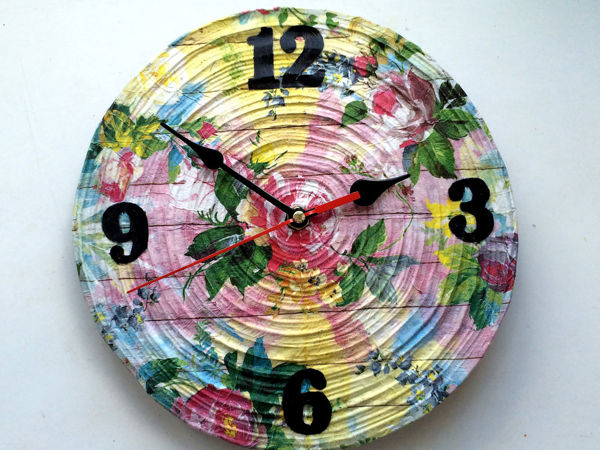 In this video you will find a simple tutorial.
Wall clock from newspaper tubes in combination with decoupage.
For work you will need:
magazine;
PVA glue;
acrylic paint (white and black);
decoupage napkin;
clockwork.
I twisted the tubes at an angle on the spoke number 3.5.
For this diameter I needed about 80 tubes. I twisted them on the marker, so that I could set clockwork through them.
Apply the resulting circle with PVA glue and let dry.
Paint with white acrylic paint.
I glued a decoupage a napkin with PVA glue.
To simplify the task, I used figures, printed on office paper.
After gluing, I painted with black paint additionally. Set the clock mechanism

The thickness of the tubes should be taken into account.
I was spinning tubes out of an A4 sheet.
I could not set the clock mechanism in a usual way (twisting the screw).
So, I glued the mechanism from the back.
Good luck!
DIYs & Tutorials on the topic