Unusual Bottle Decor: Video Tutorial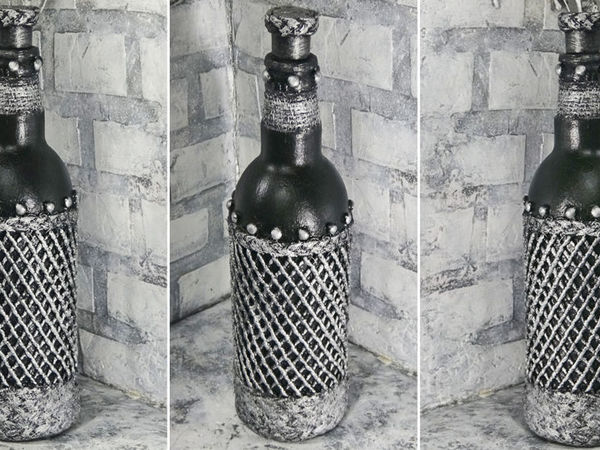 Have a look at an interesting idea to decorate a bottle. Bottle decor is exciting experience. You can decorate the bottle for a couple of hours, all the materials are not expensive, even a beginner can cope.
For decoration you will need:
Glass bottle;
Acrylic paint;
PVA glue;
Fruit net;
Jute twine;
Dried peas;
Hot glue;
Acrylic lacquer.
DIYs & Tutorials on the topic