Making Beautiful Rep Ribbon Bow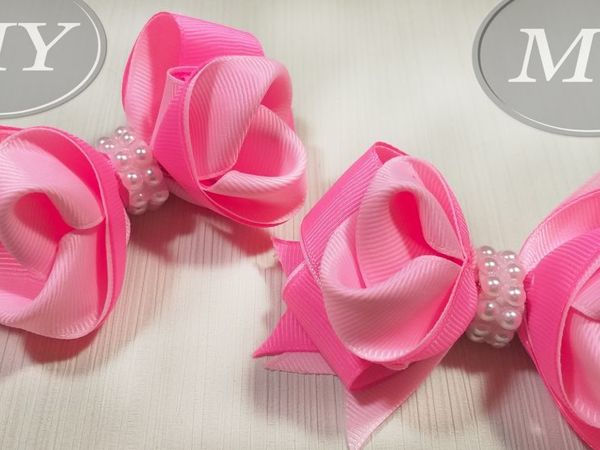 In this tutorial I will show you how to make beautiful bows in kanzashi technique. I recommend to make it of rep ribbons, because in this model it is important to keep the volume that a satin ribbon gives.
You will need:
rep ribbon 2.5 cm wide;
4 segments 34 cm long (two contrasting colors);
3 segments 10 cm long (for flags);
5-6 cm tape for the middle; 
sequin or any other decor for the middle (optional);
thread;
quill;
glue gun.
DIYs & Tutorials on the topic