How to Make a Simple Box of Litter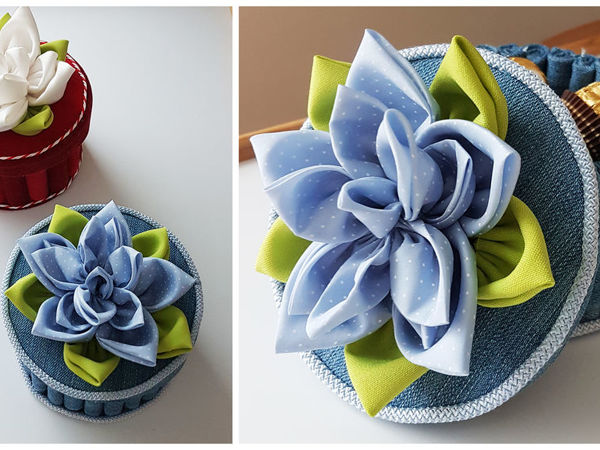 This tutorial is dedicated to the creation of the original decorative box with a flower, which I made of waste materials. The box is created as an element of decor, but if to place there jewellery or candy, the work may well serve as a great gift for March 8 or any other holiday.
You will need the following materials:
dense fabric;
scissors;
gluegun;
tape;
needle, thread;
toothpicks;
disks.
Many houses have a lot of old things that can be recycled. I'm sure you will always use a box decorated with your own hands.
Detailed video tutorial:
DIYs & Tutorials on the topic