How to Decorate a Ring with Polymer Clay, Capitonnage Imitation
In this video tutorial I will show you how you can simply and quickly, in just 15 minutes, decorate a setting of a ring with polymer clay and beads. The decor imitates the furniture upholstery, the so-called "capitonnage". You can decorate other items: mirrors, writing instruments, furniture handles, buttons, miniature doll furniture.
The lesson is very simple, suitable for beginners.
To create a ring you will need:
polymer clay;
beads;
a base of a ring with a setting;
stacks;
glue;
a piece of leather.
For convenience, there are two versions of the video, the full video and the short accelerated one, without speech. The second is perfect for quick reference, re-view and for experienced seamstresses. The detailed video is recommended for beginners.
Create with joy, share your results.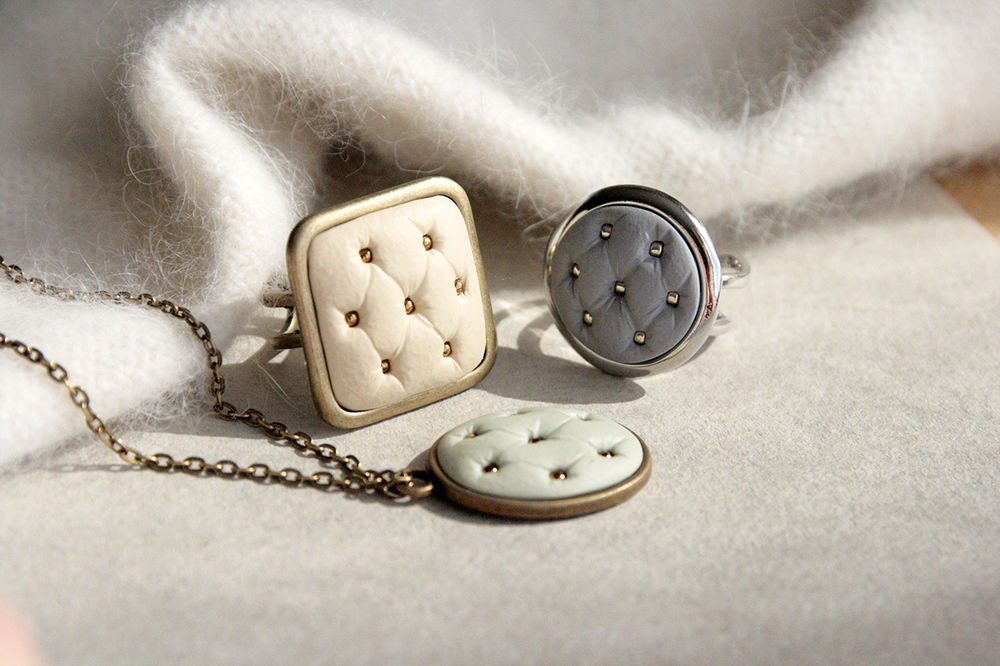 The full video:
The short accelerated cut:
DIYs & Tutorials on the topic