How to Make a Creative Flower Pot: DIY Video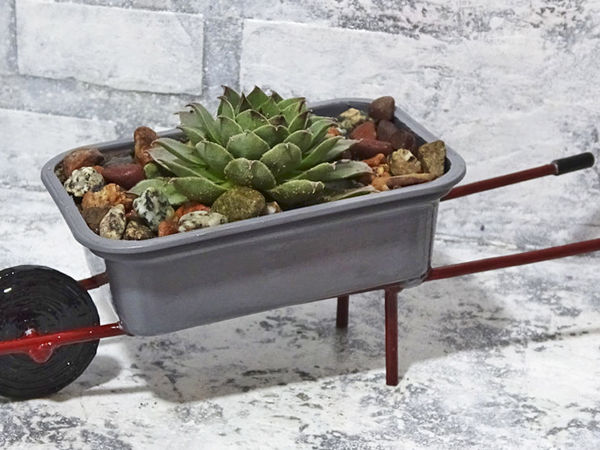 Watch the video about how to make a creative flower pot. Flower pots can be very different, and today I made a truck pot. It's a great idea that will decorate your windowsill.
To make this flower pot you will need:
• a box of butter or cheese;
• skewers;
• hot melt glue;
• a newspaper;
• white glue or some other glue;
• acrylic paint;
• nail polish;
• general purpose lacquer;
• soil, stones.
This pot is quite simple to make for a couple of hours. I pointed out the time of 1 day, given the fact that paint and lacquer need to dry out well.
This way you can make a pot not only for small flowers, but also for larger flowers, just choose containers according to the size of a flower.
If you have black acrylic paint, you don't need nail polish. You can paint everything only with acrylic paint. You can also use acrylic lacquer instead of spray lacquer.
I used sharp wire cutters, they are very handy to cut skewers. Be sure to process the cut edges with sandpaper No. 1.
DIYs & Tutorials on the topic