Creating a Patchwork Quilt out of Geometrical Blocks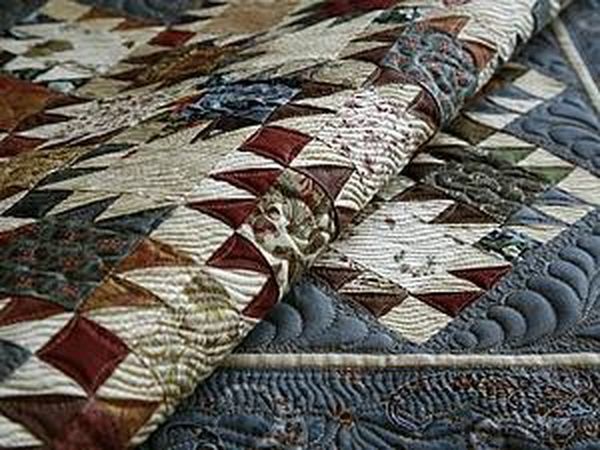 You need:
- scraps of fabric for patchwork
- needle punched polyester
- ьat
- roller knife
- templates out of acrylic glass or graph paper
- threads
- needle for quilting
- sewing machine or your hand
- the desire to create
1. You need to make two blocks, with a dark and a bright center.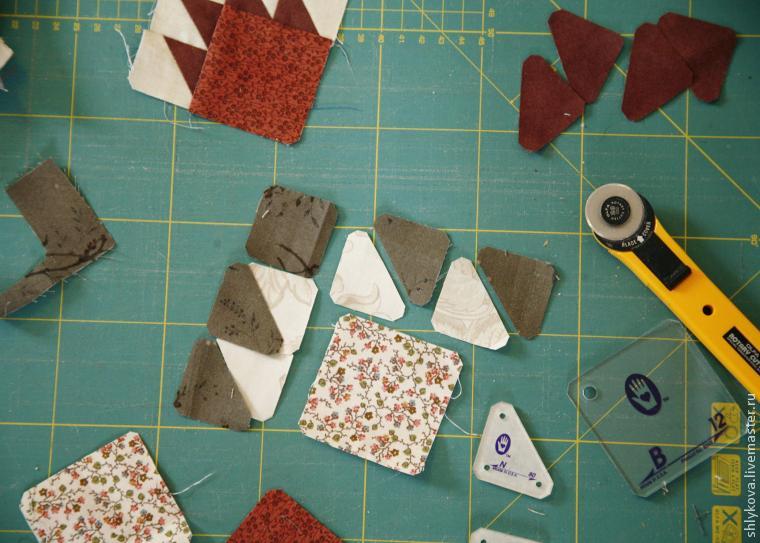 I used ready templates by Marti Michell (B and N) No. 12, 79, 81.
Or you draw a block without seam allowance on the graph paper, square size 75*75 mm, respectively, the smaller box is 1 inch or 2.5 cm per side.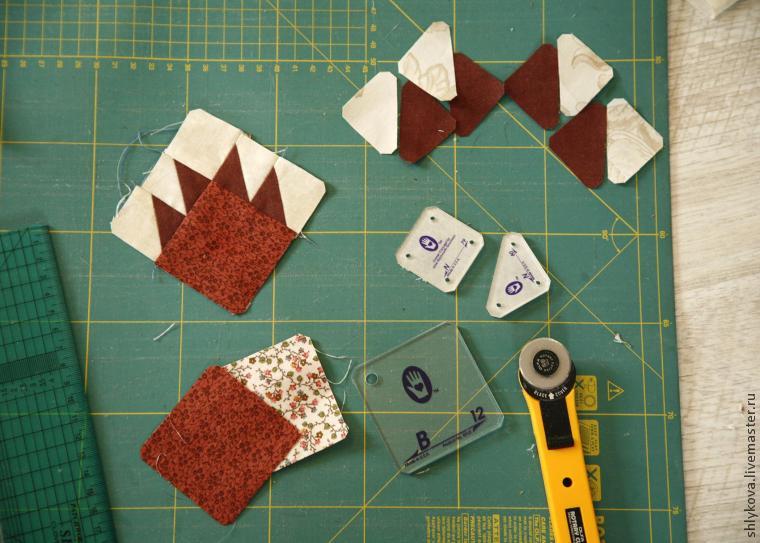 2.  Stitch or sew. The seam allowance everywhere and always is 6 mm.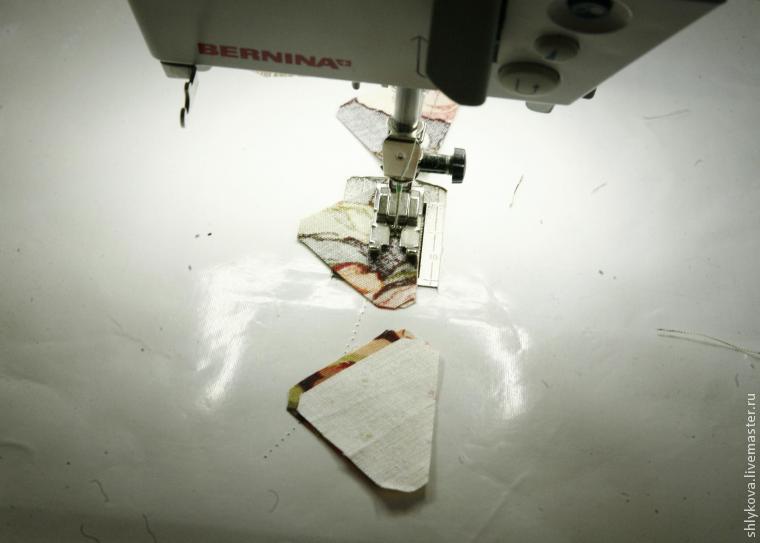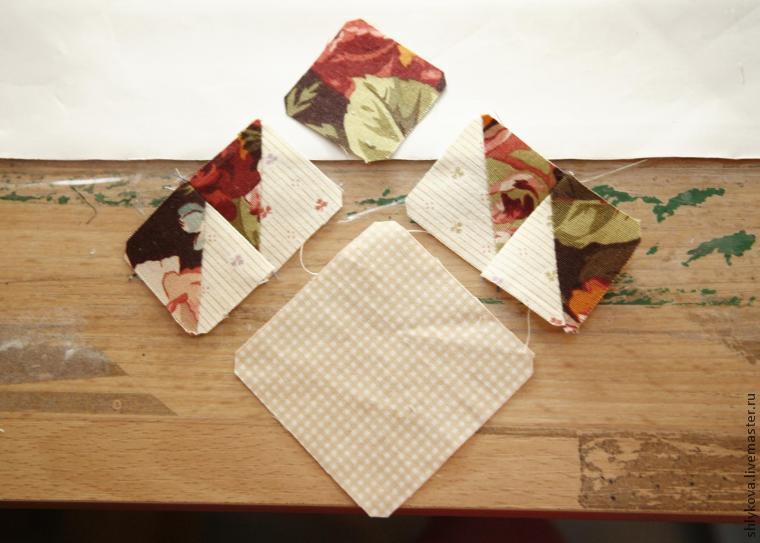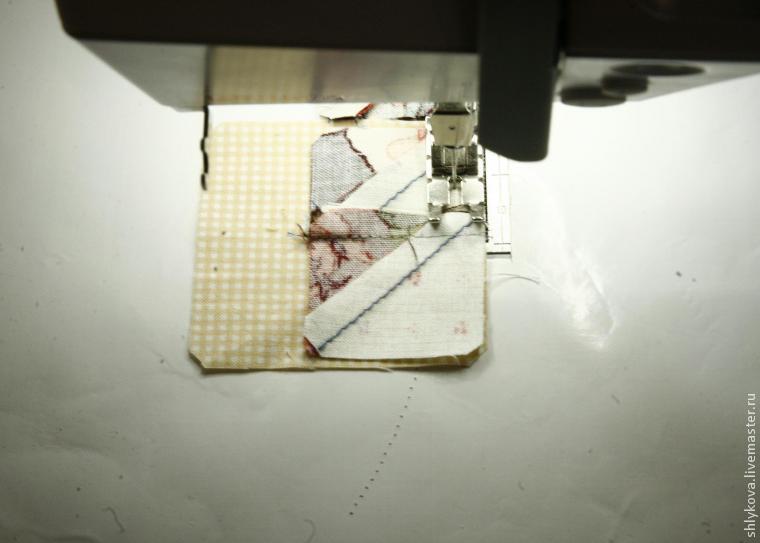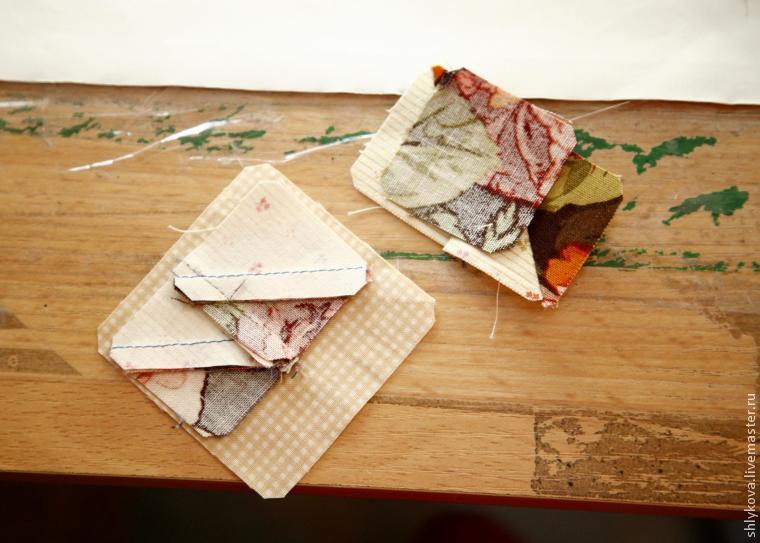 Prepare as many blocks as you need: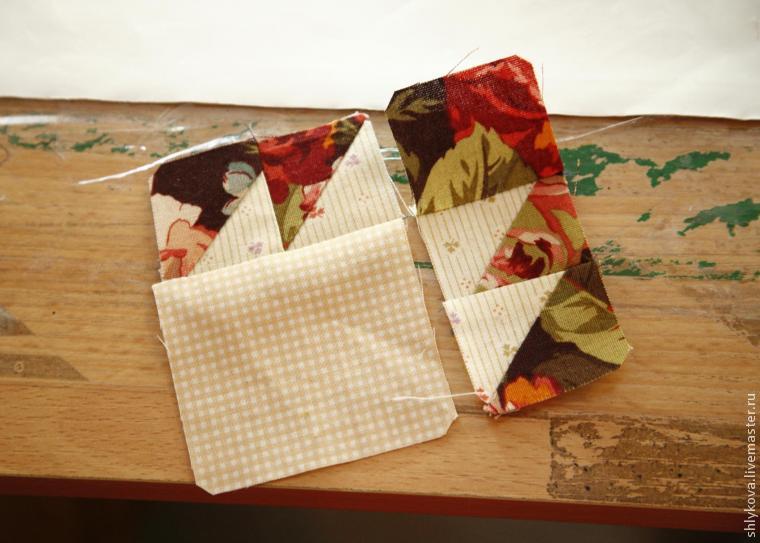 3. Put the blocks together following the pattern you want:
Then fill free spaces: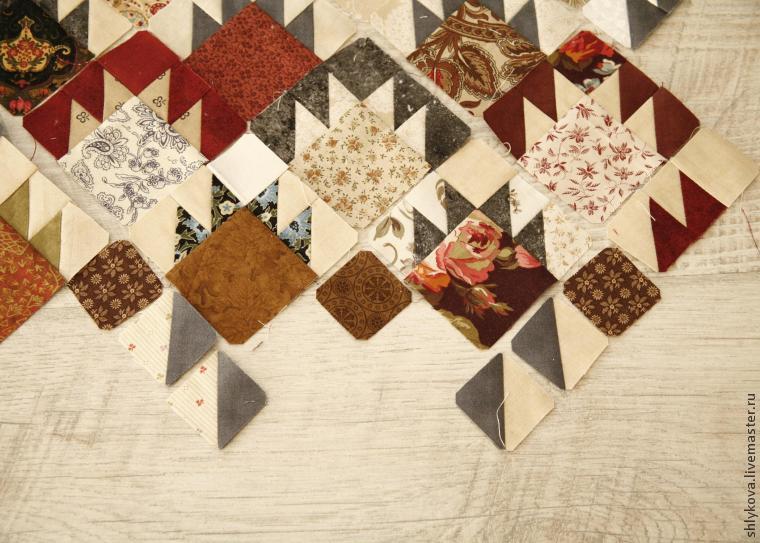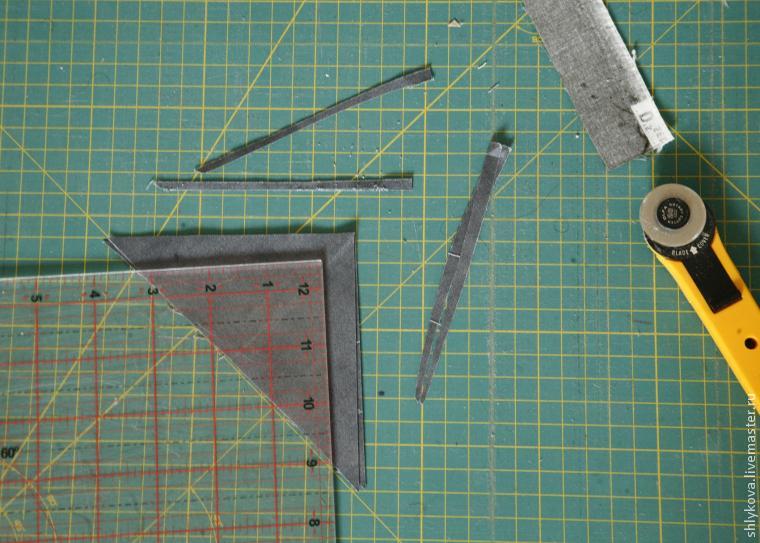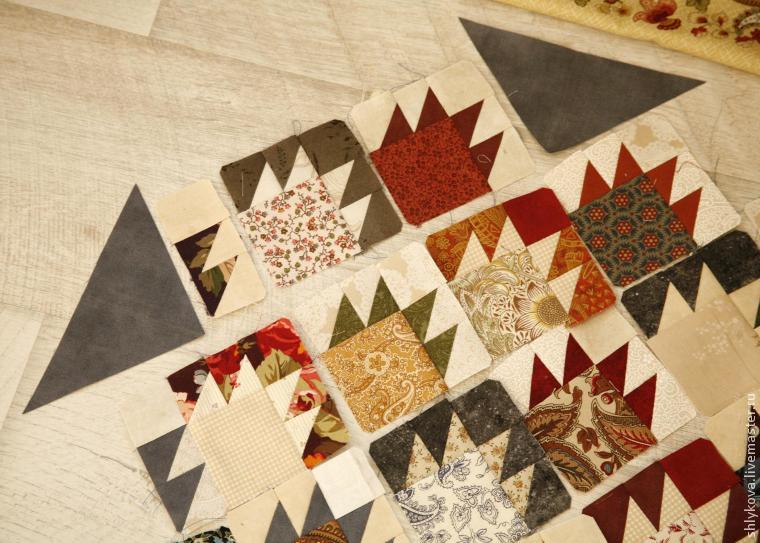 4. Join four blocks: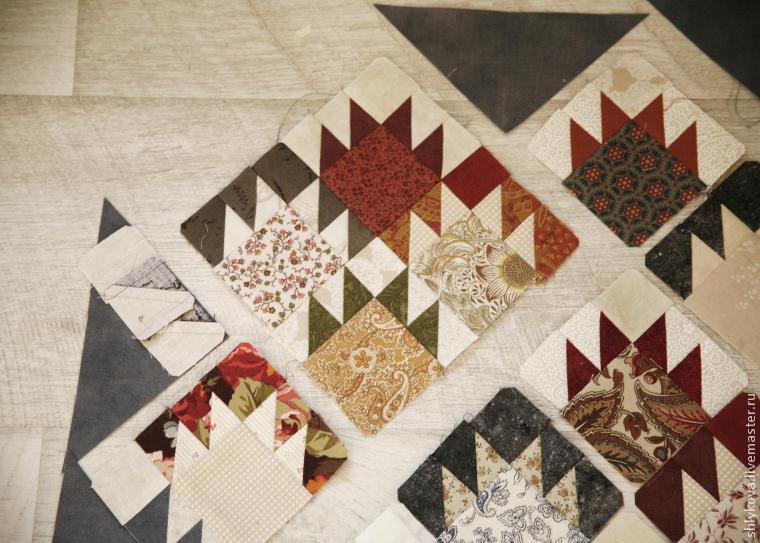 To compact the seams, hammer them. This does work.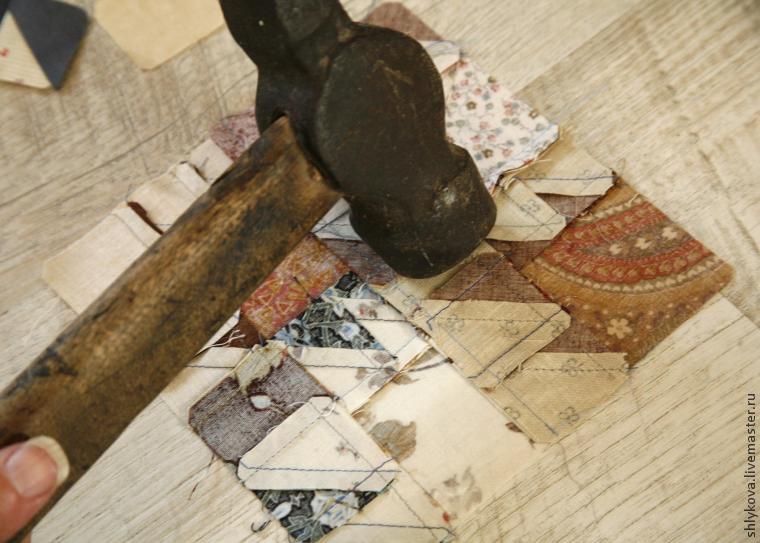 5. Gradually sew the fragments into larger parts: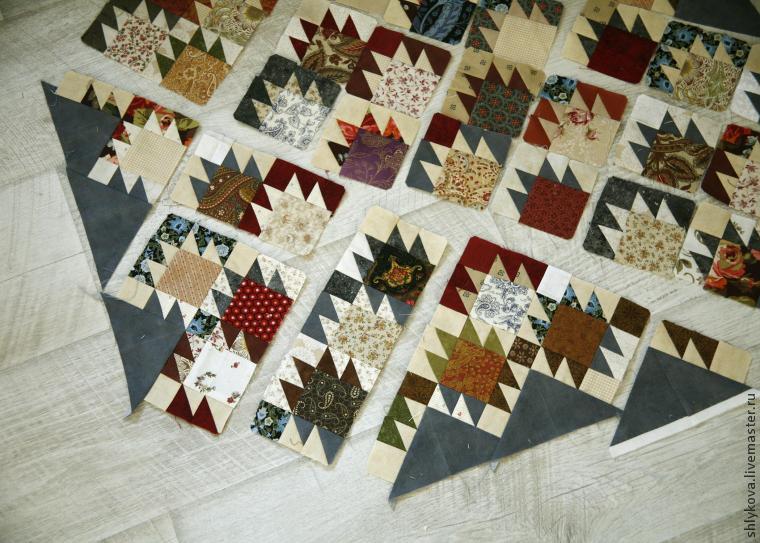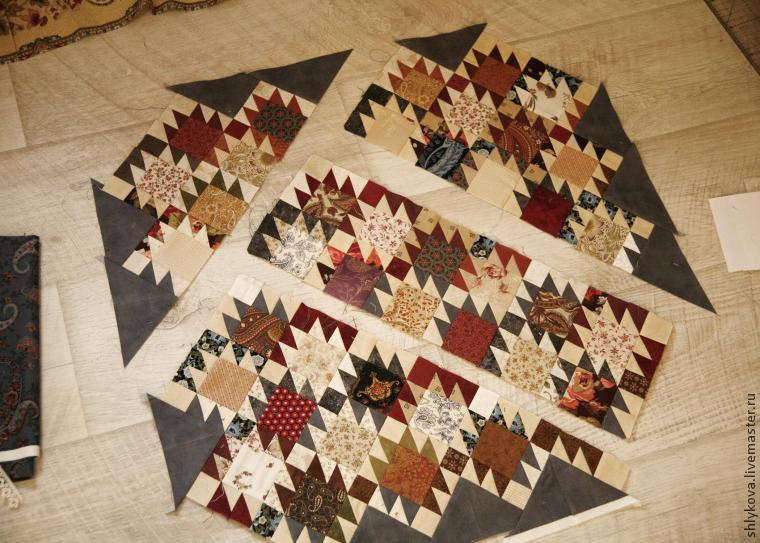 6. To make corners, add large triangles where necessary: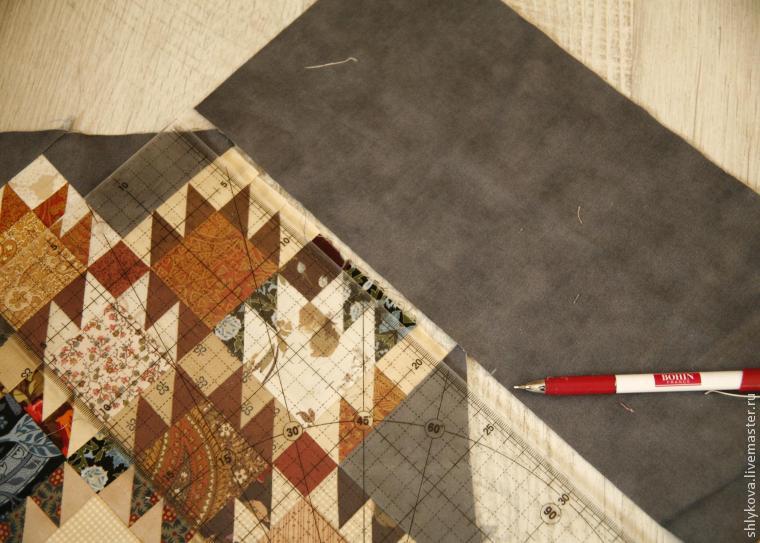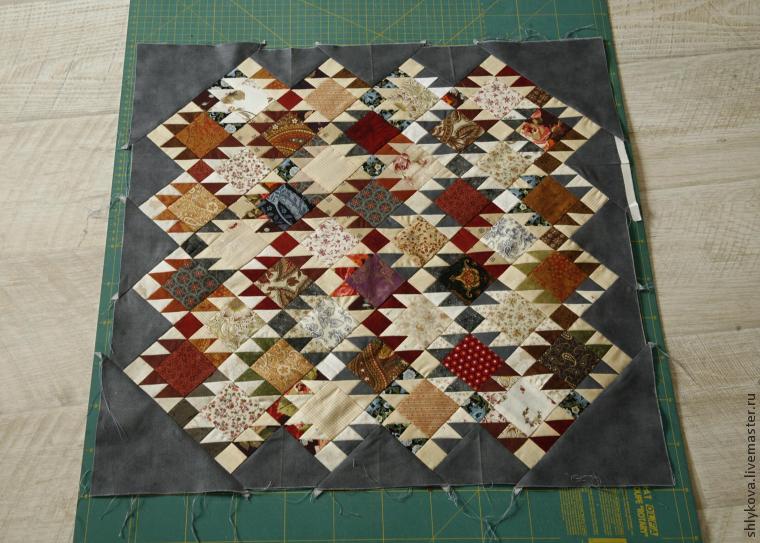 7. Make a beautiful frame: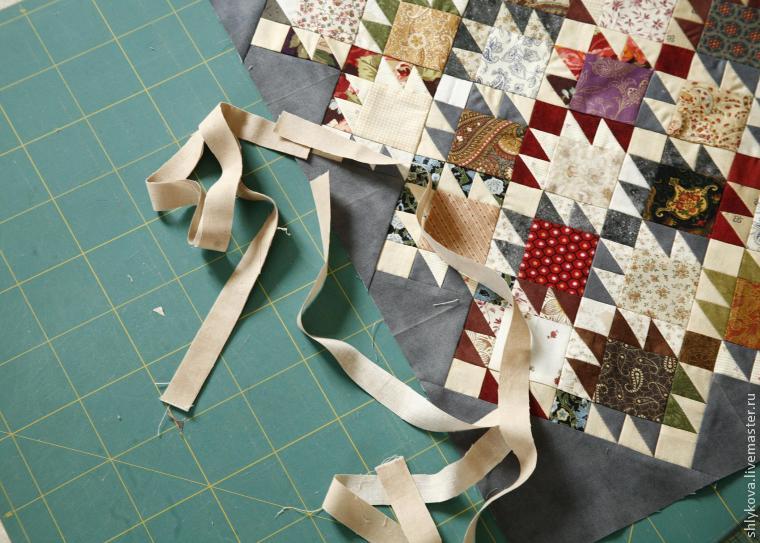 8. Now, it's a sandwich time: the blank + polyester + backside.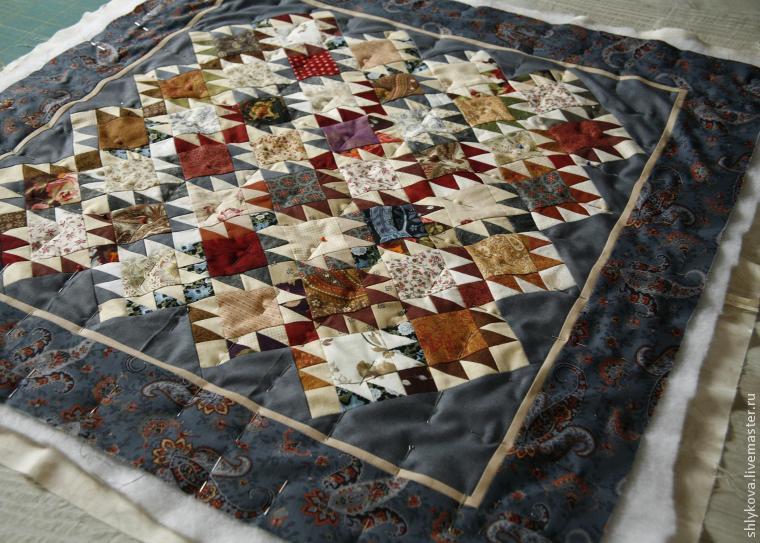 9. Stitch along the lines you already have or exercise floral ornaments: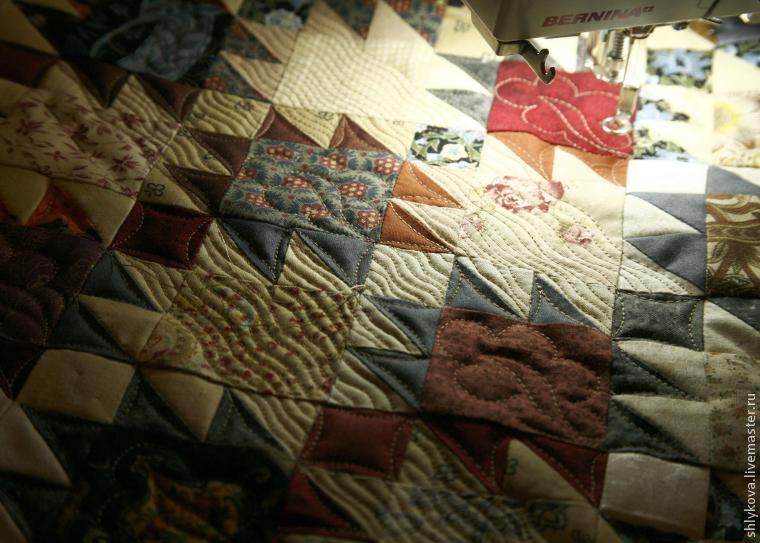 10. You can get a real quilted masterpiece.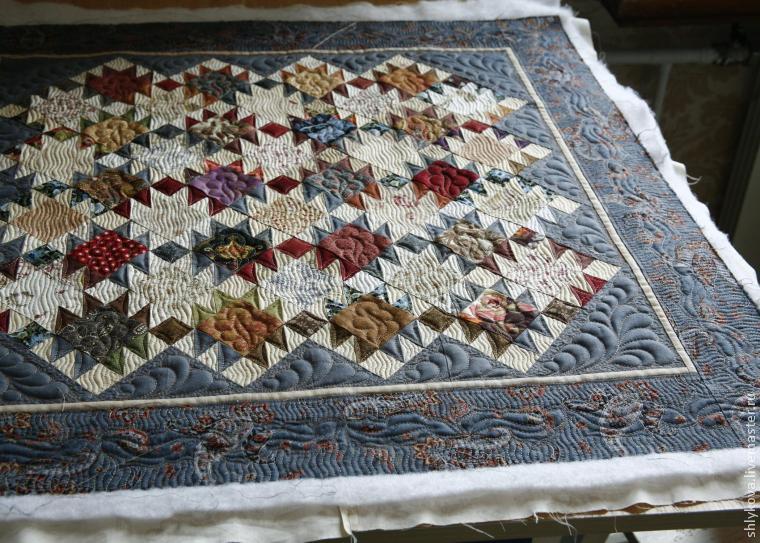 11. Treat the edge: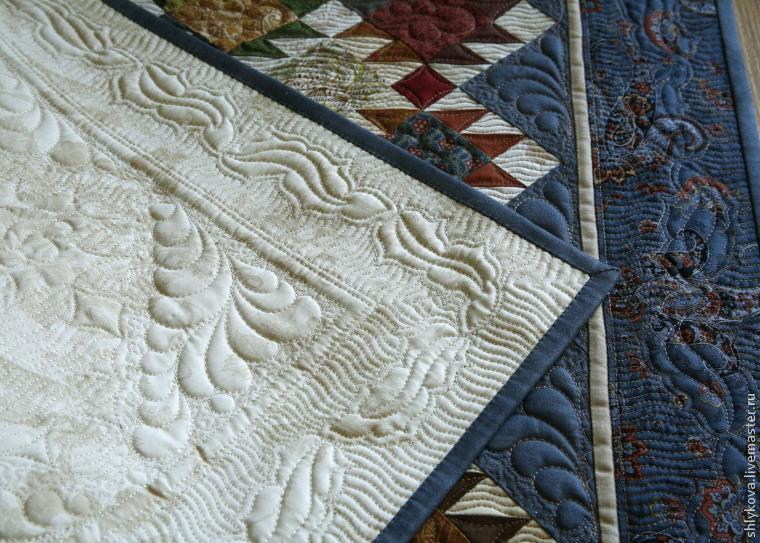 That is all! I wish you success :)
DIYs & Tutorials on the topic