You need:
- scraps of fabric
- applique with a sheep
- a cardboard square 8x8 cm
- fleece
- scissors, ruler, thread, buttons, sewing machine, iron
- fusible webbing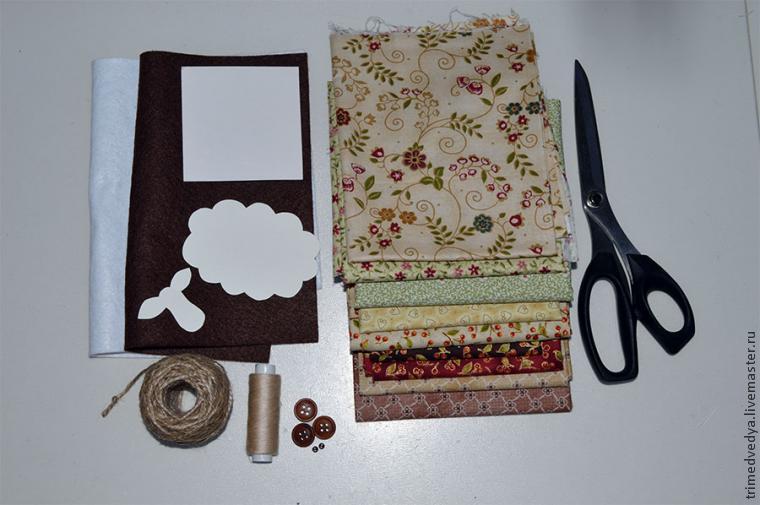 Cut out the lamb: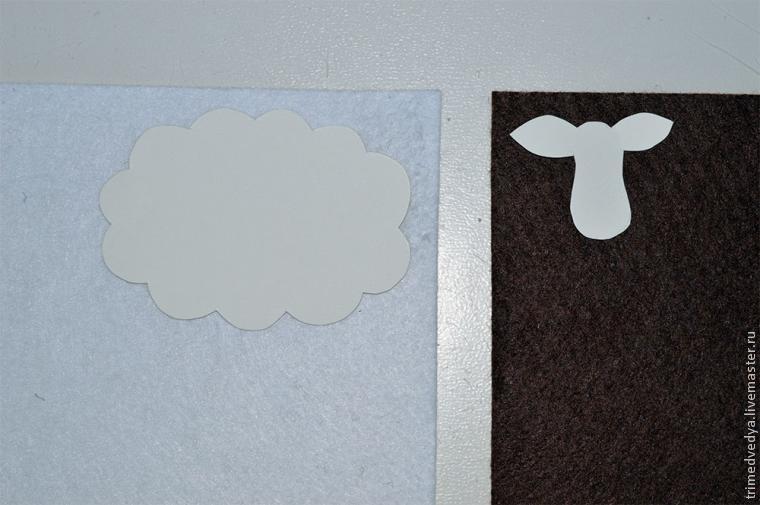 Make 36 squares 8x8 cm and 4 strips 8х55 cm: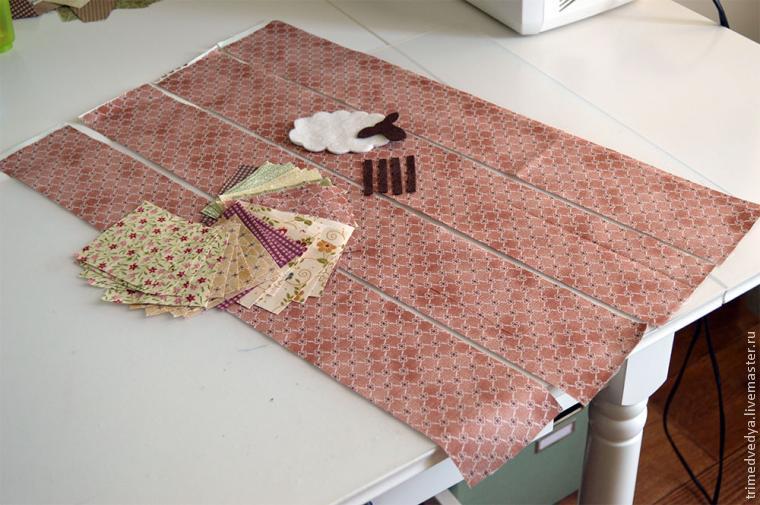 Lay out the squares as you want.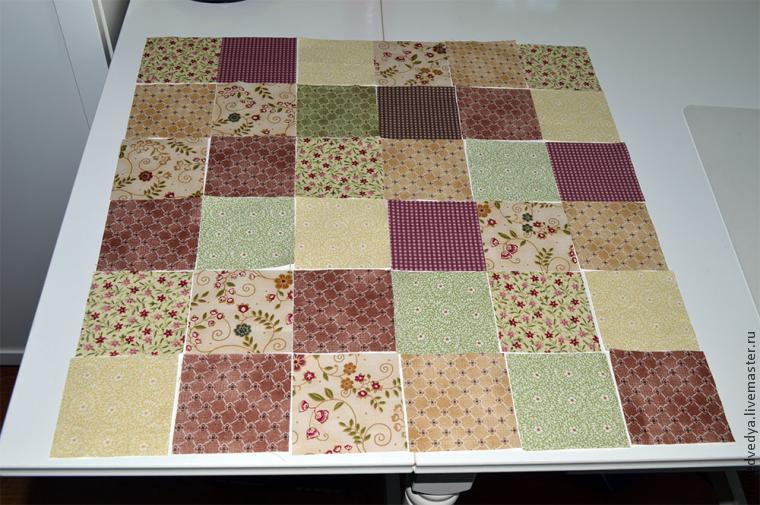 Sew the strips and iron the seams: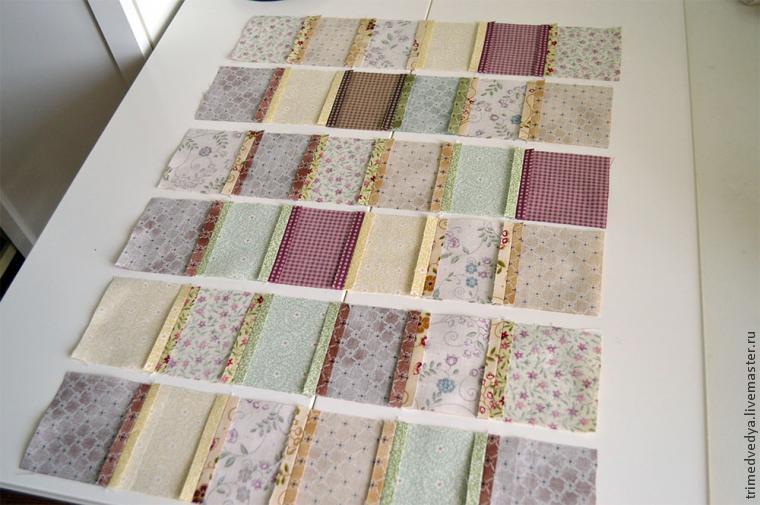 Pin the joints: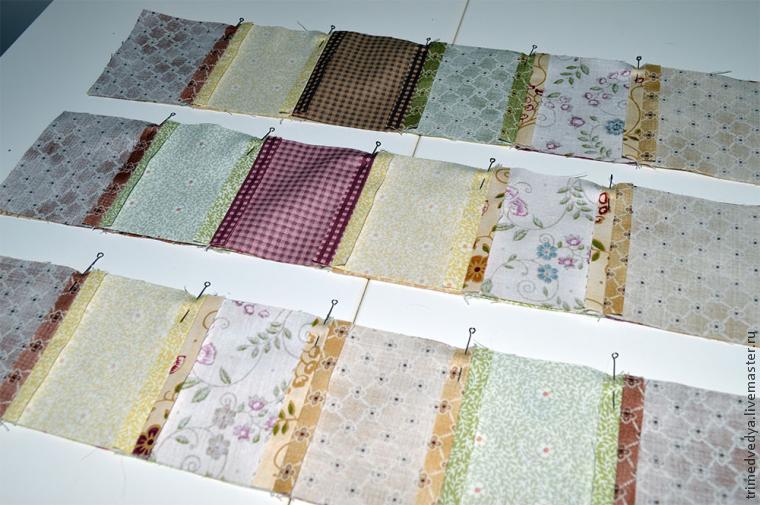 Sew and iron.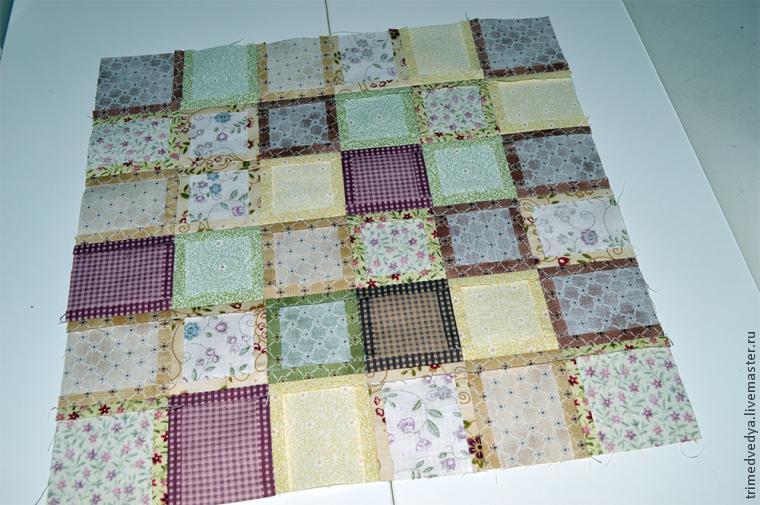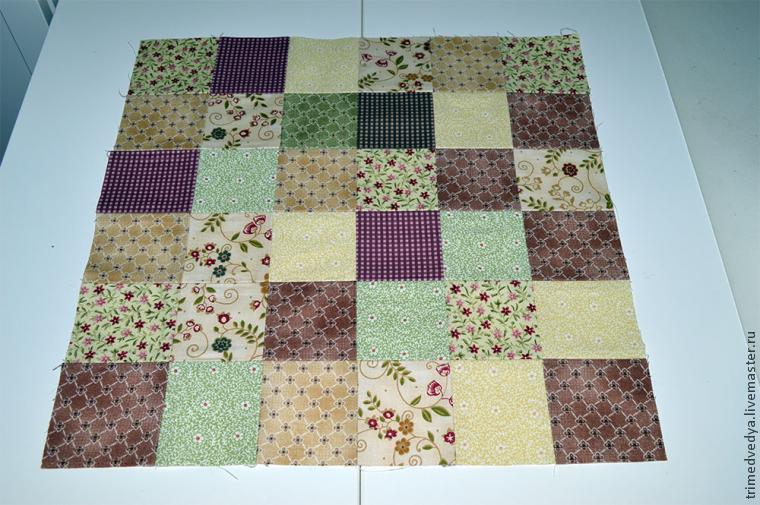 Sew the strips.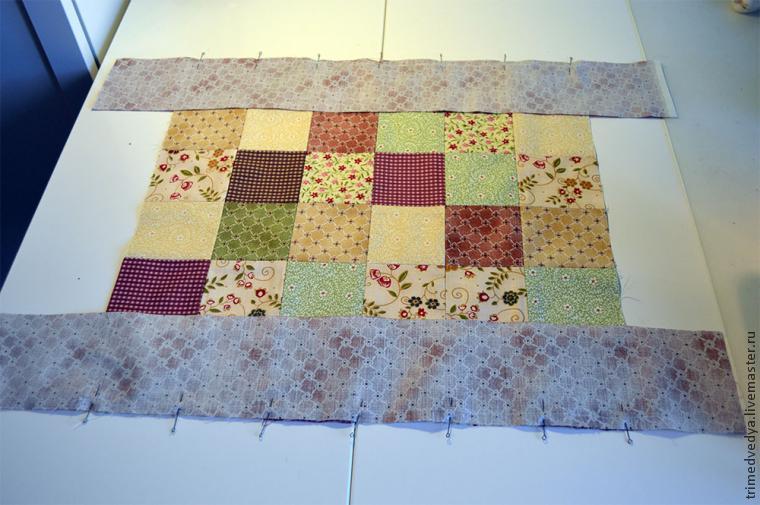 Iron.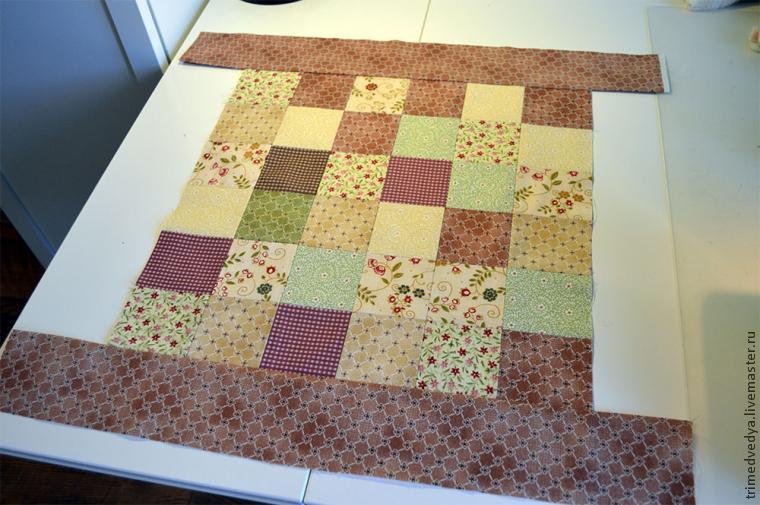 Sew 2 more strips, starting and ending at the beginning of the other strip (see red marking).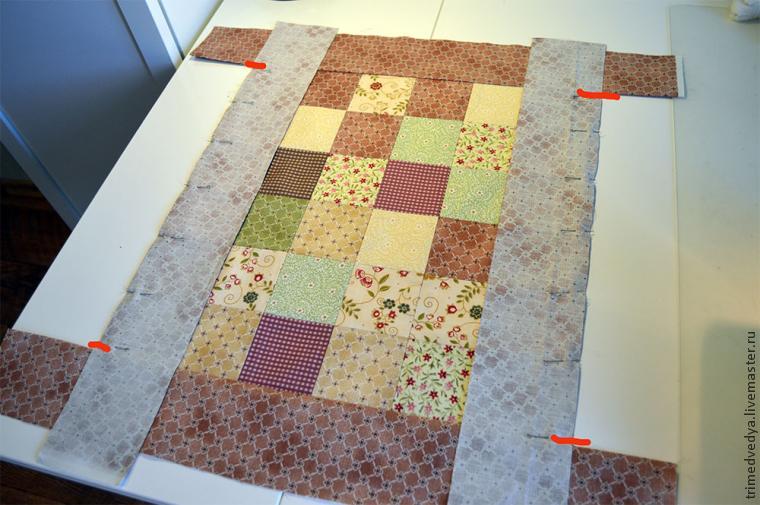 Iron.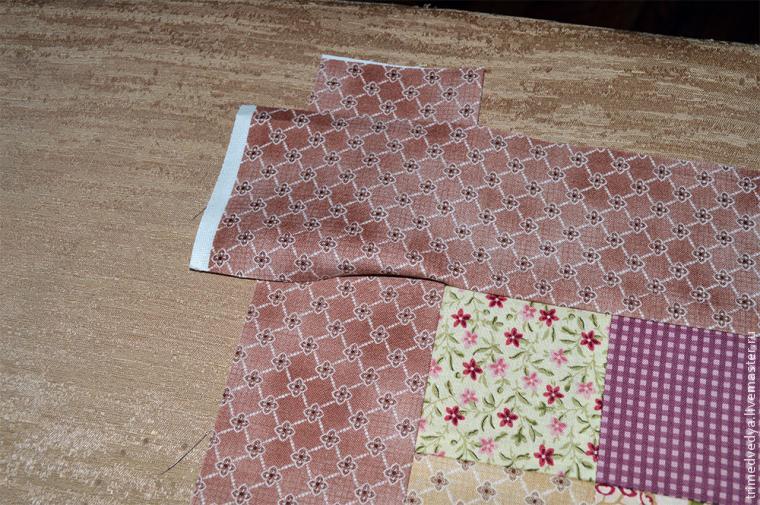 Bend the corners at 45 degrees: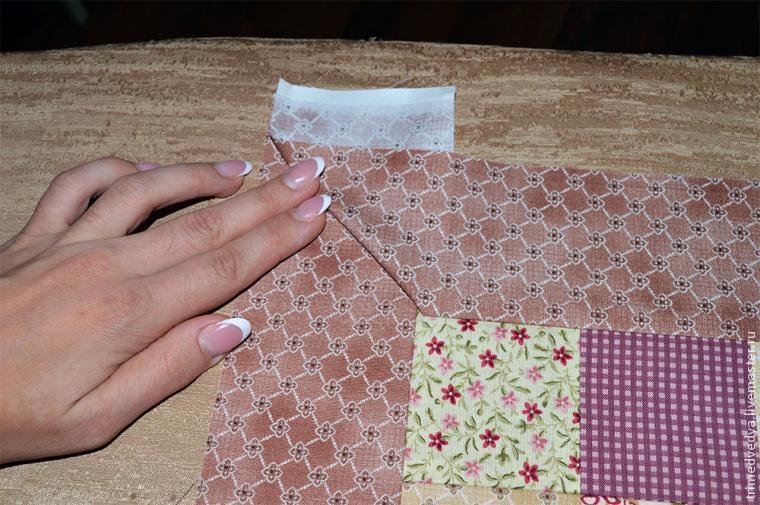 Smooth and pin: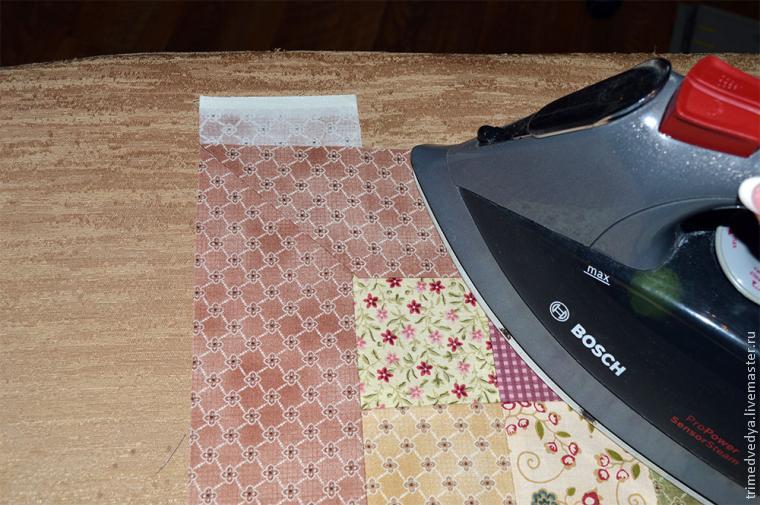 Stitch: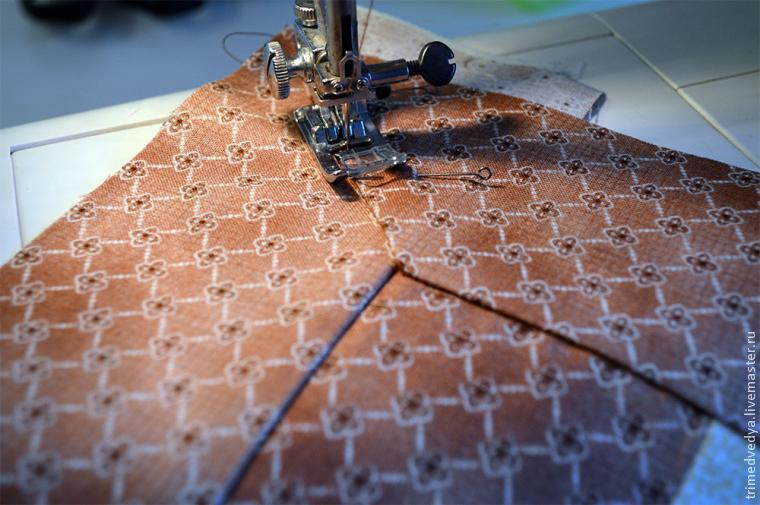 Cut off the excess fabric: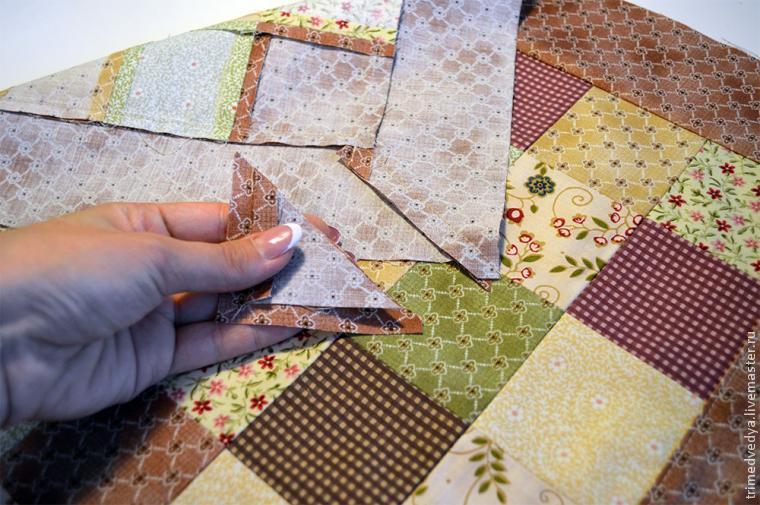 Add fusible webbing as a thin interlining:
Start sewing the lamb from the legs: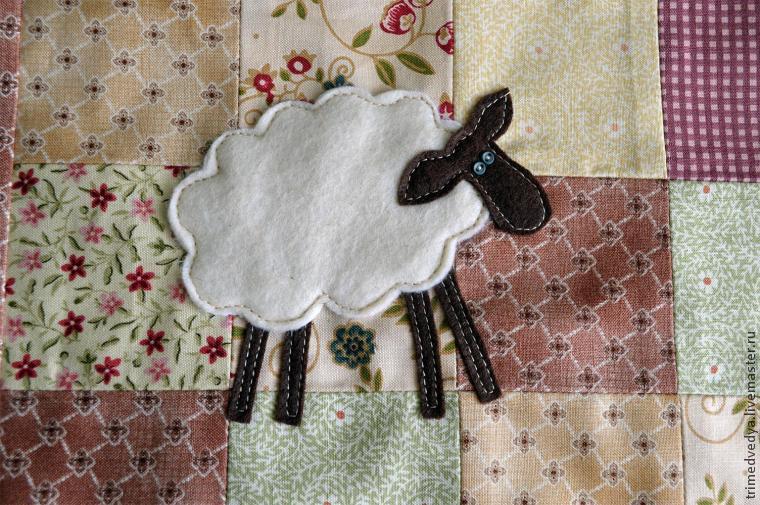 Now cut 3 pieces of fabric 41х55, 23х55, 10х55 cm.
Add strips of fusible webbing to them.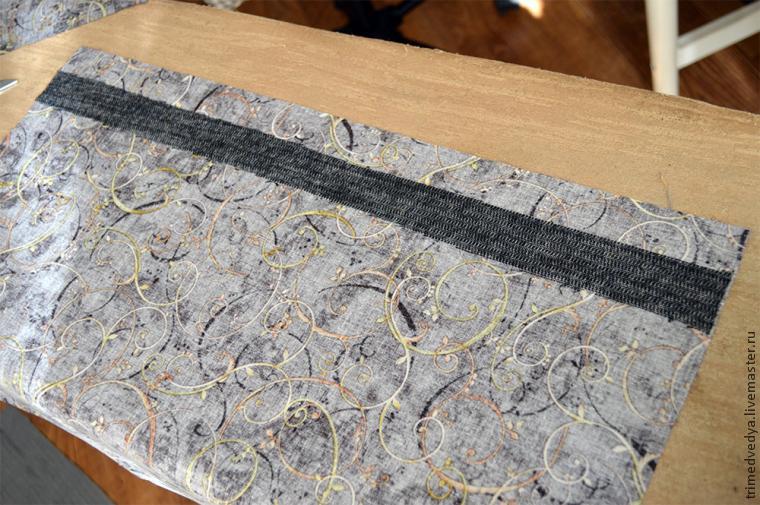 Fold and smooth.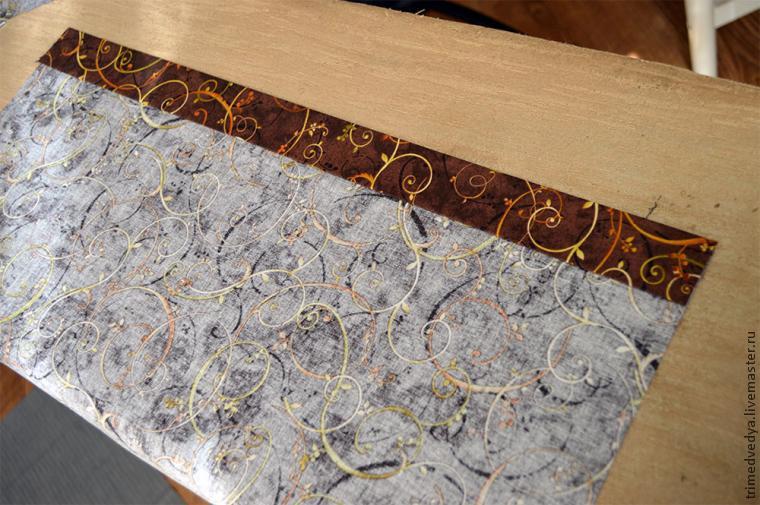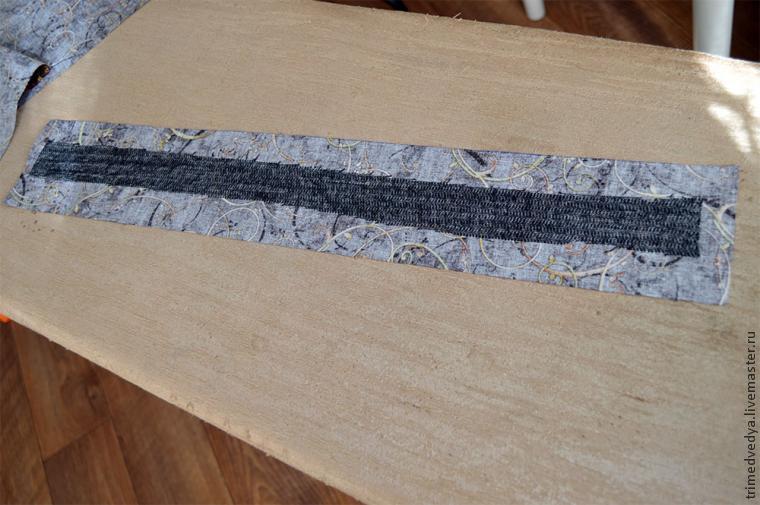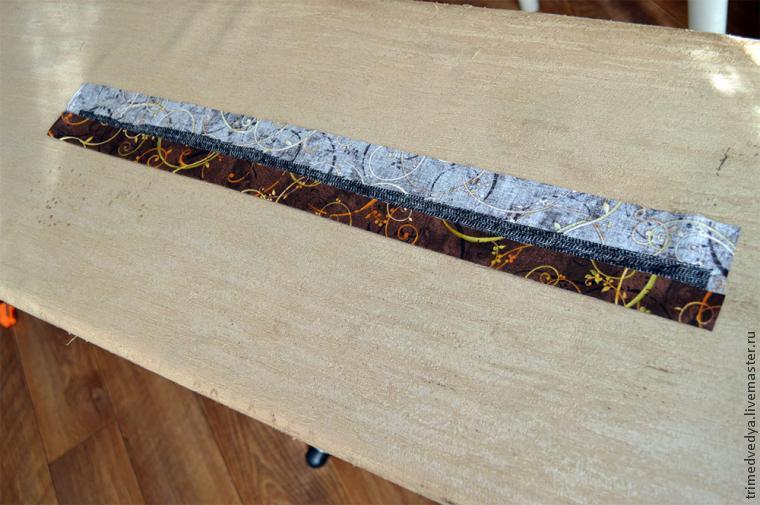 Make twine loops (15 cm):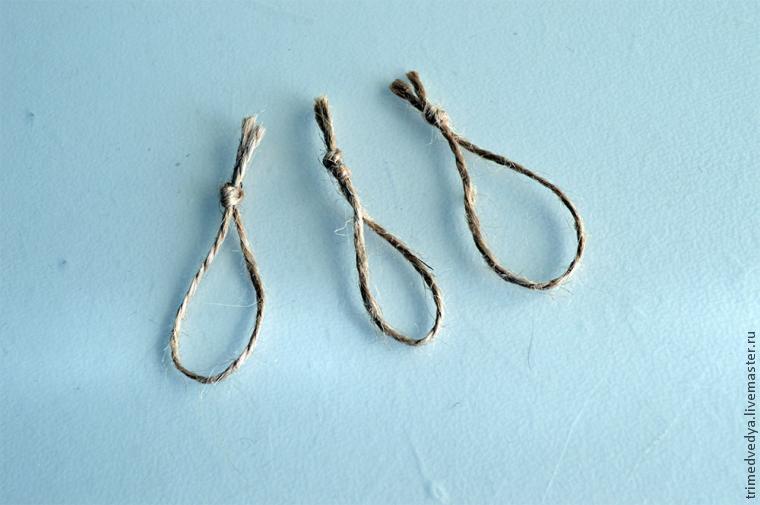 Insert and fix them at a distance of 10 cm from each other between the fabric (face to face).
Stitch the loops through: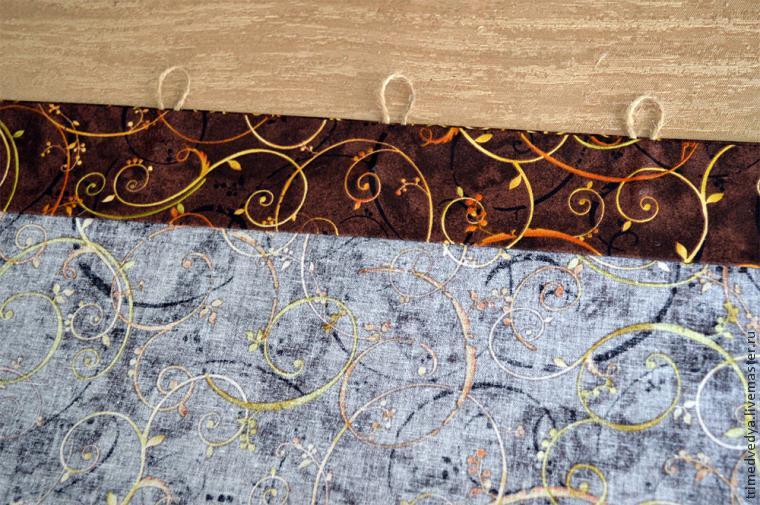 Stitch the second edge of the cut: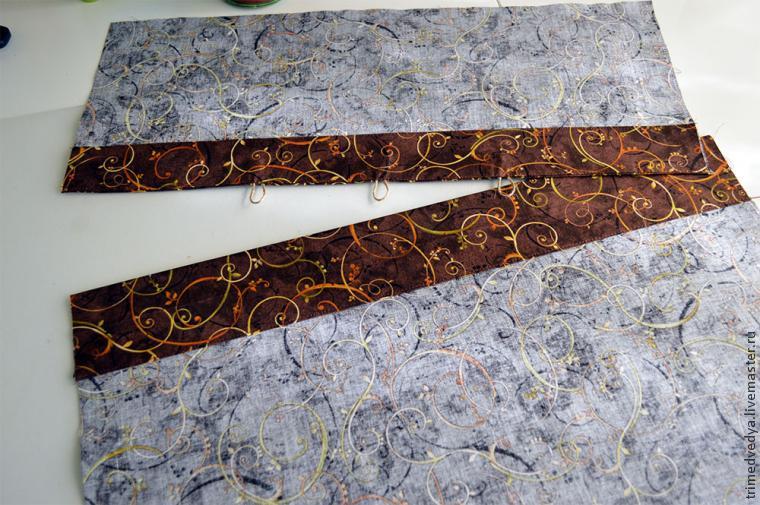 Join the parts: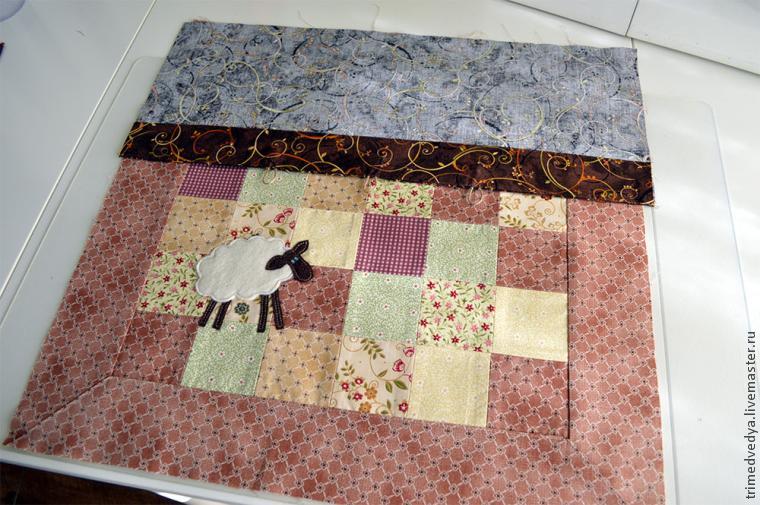 And stitch them: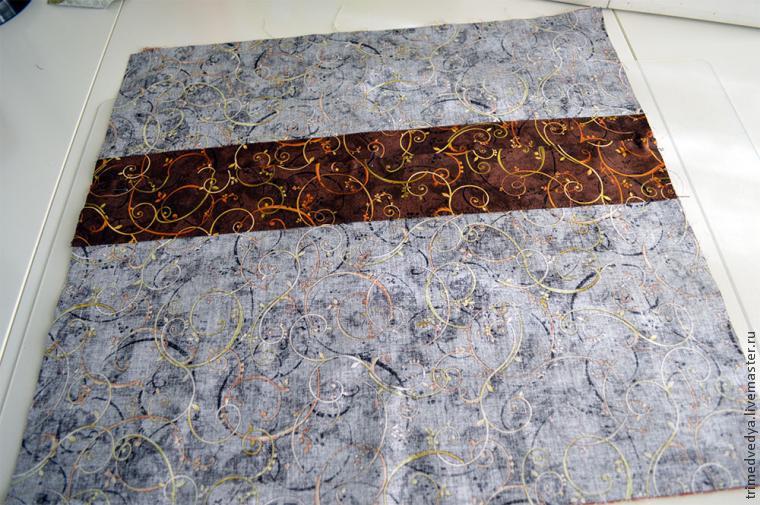 Corners are cut off.
Turn them outside in and iron.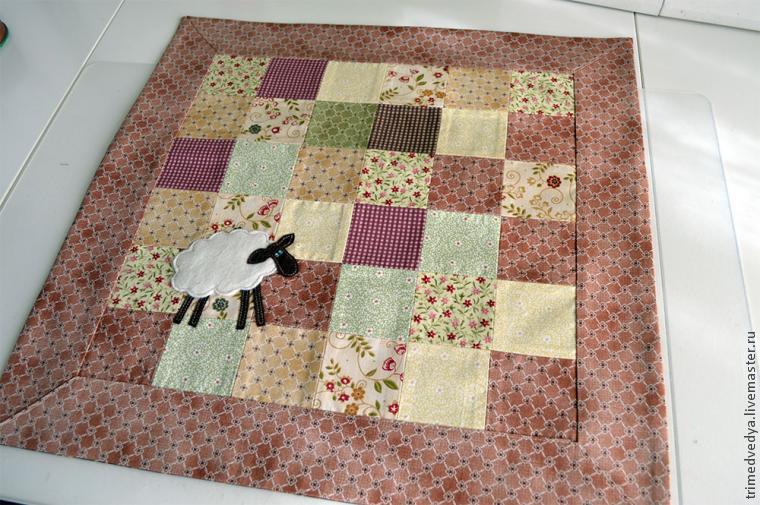 Stitch around the inner and outer perimeters.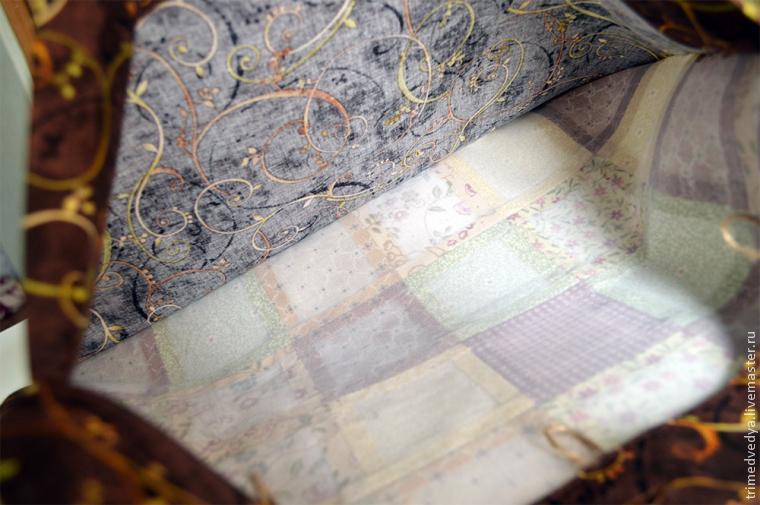 Sew the buttons. I love wooden...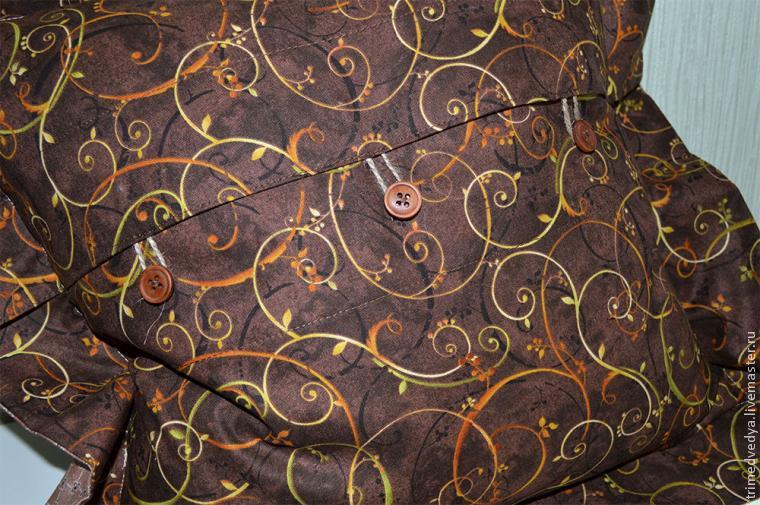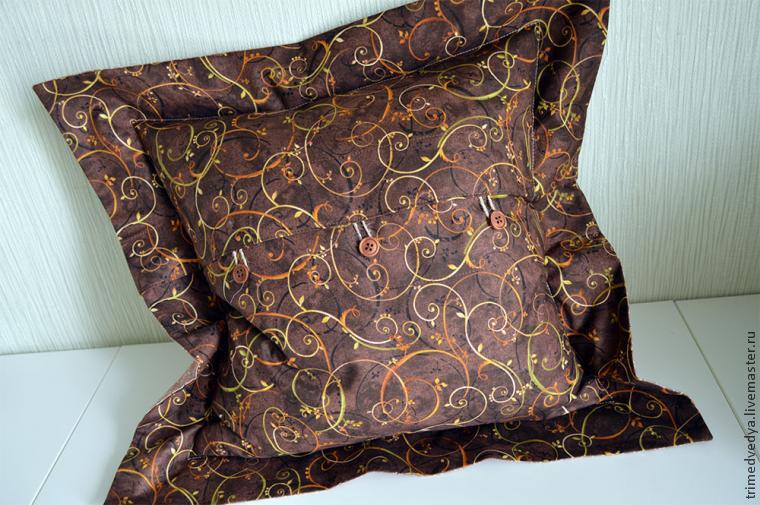 All is ready!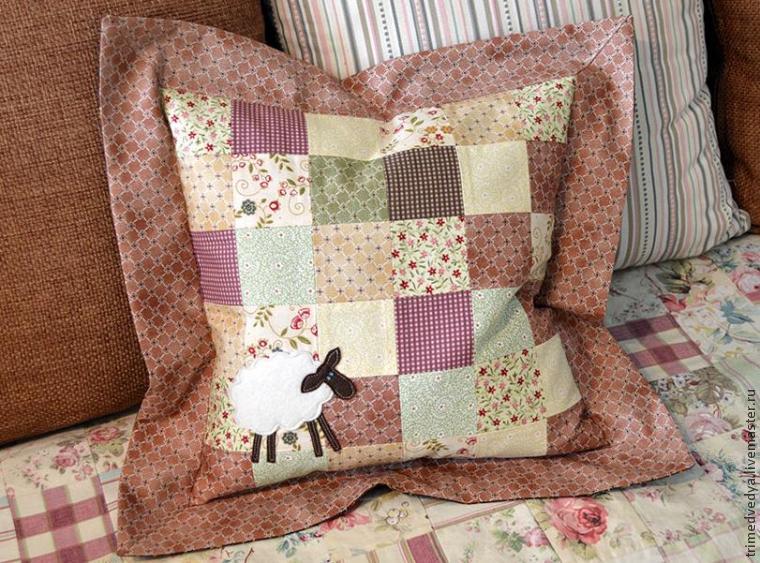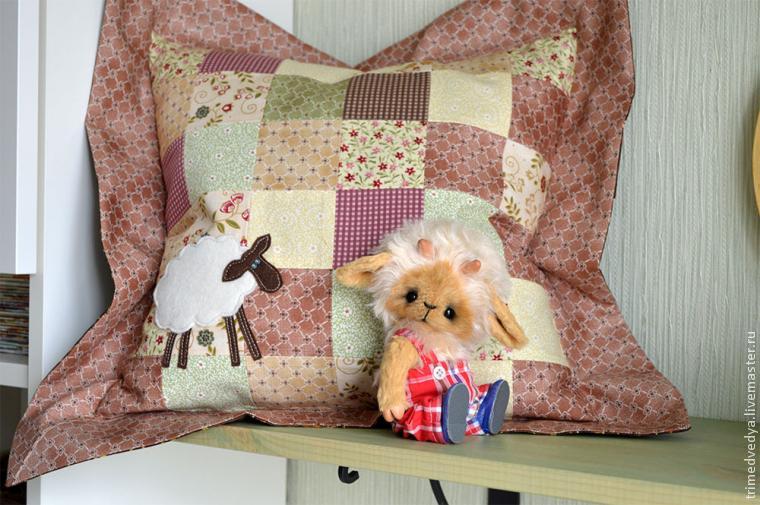 This pillowcase can bring much joy!
Thank you for your attention!
I tried to do my best :) ...