How to Create a Fire Lily out of Leather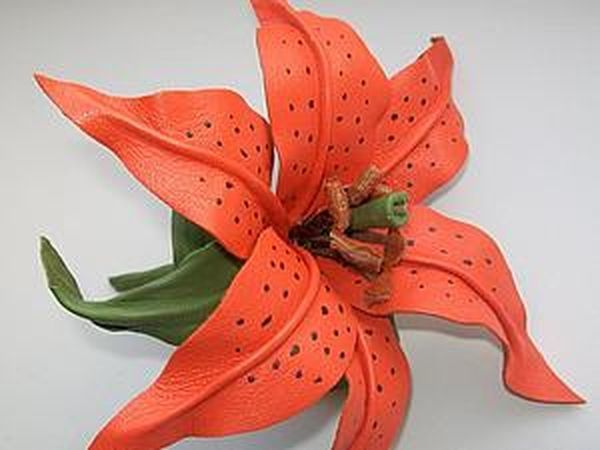 I offer you to make a lily for any type of decorations.
You need:
- genuine leather
- scissors
- PVA glue
- Moment Crystal glue
- paint
So, begin!
I wish you a pleasant viewing. Cut out 6 petals and 4-5 leaves: Cover the backside with PVA glue diluted 1:2 (1 part of glue + 2 parts of PVA glue) Prepare the leaves this way, let them dry: Stick wire to the petals: Now make the heart of the flower: Add dark dots: And join the parts together: Use glue for that: Add leaves: And wrap the stem: All is ready! I would be happy to read your comments :)
DIYs & Tutorials on the topic