Sewing a Cap for Little Red Riding Hood, or Rotkappchen, with Original Pattern
Sometimes my favourite customers share with me very interesting ideas. One of these ideas was the creation of a cap from the film About Rotkappchen: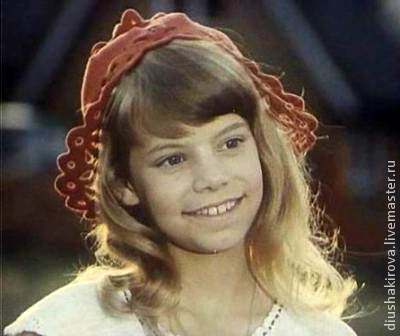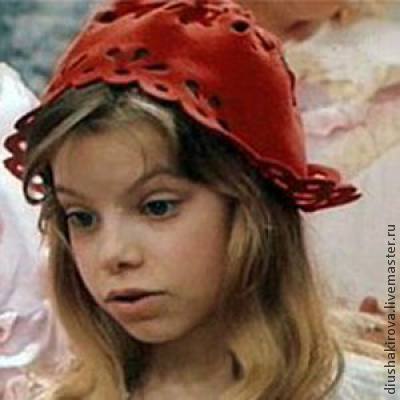 I say 'Thank you!' to Elena Vashkevich from the city of Berdsk and her order — this is how this tutorial was born!
Materials:
red felt, 2 mm thick, 2 sheet size 50 x 50 cm
red threads
needle
nail scissors with bent ends
tailor scissors
pins
ballpoint pen
I developed a pattern for adults (head circumference 56-58 cm). If you need a pattern for kids, reduce the base of the pattern by 1 cm form all sides, then transfer the drawing using all elements from the pattern for adults (not reducing it).
The pattern for adult:
Detail 1 — the upper part of the cap with openwork edges. It's on two A4 paper sheets.
Detail 25 — the back of the cap.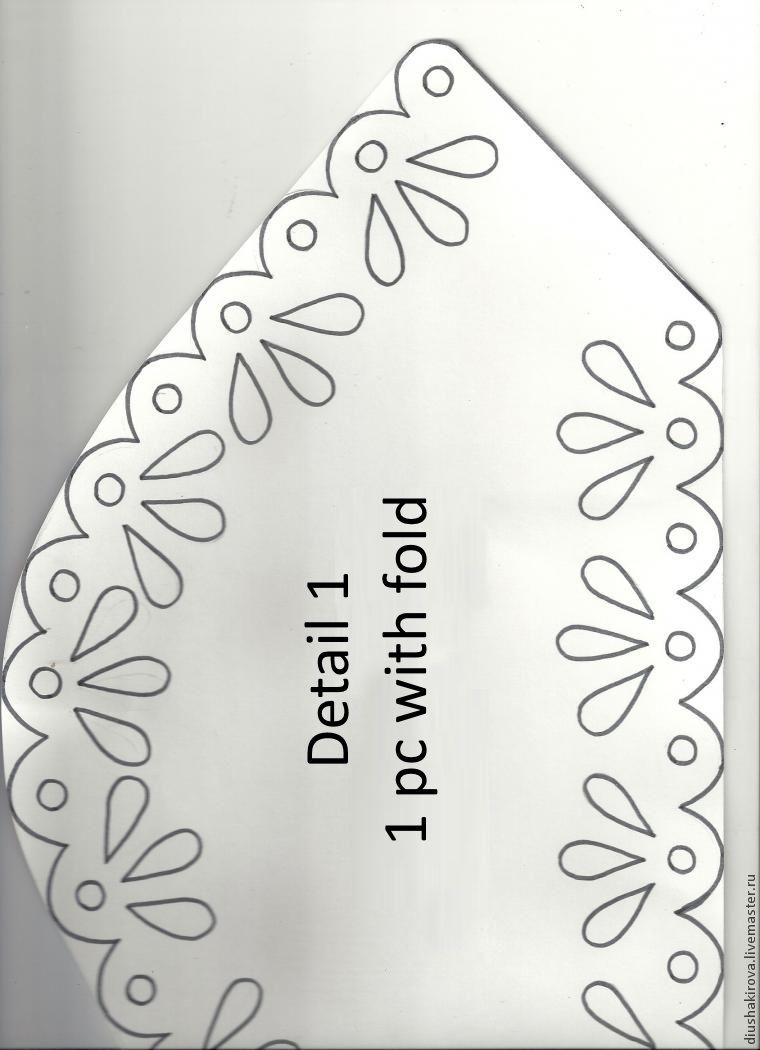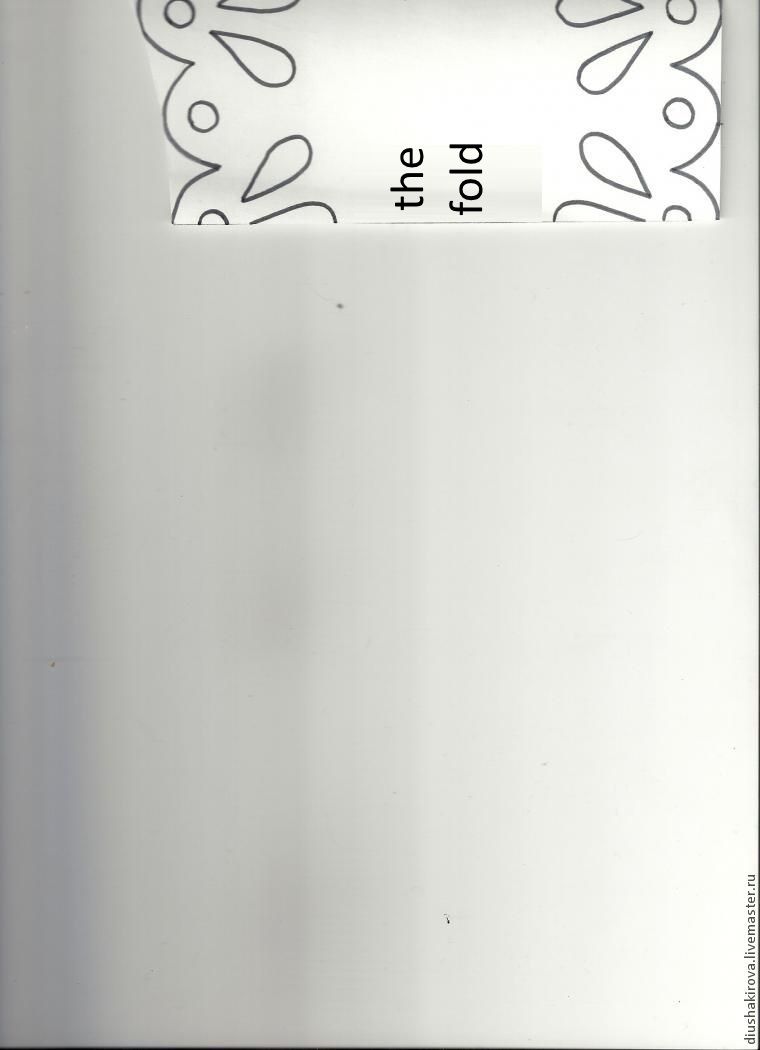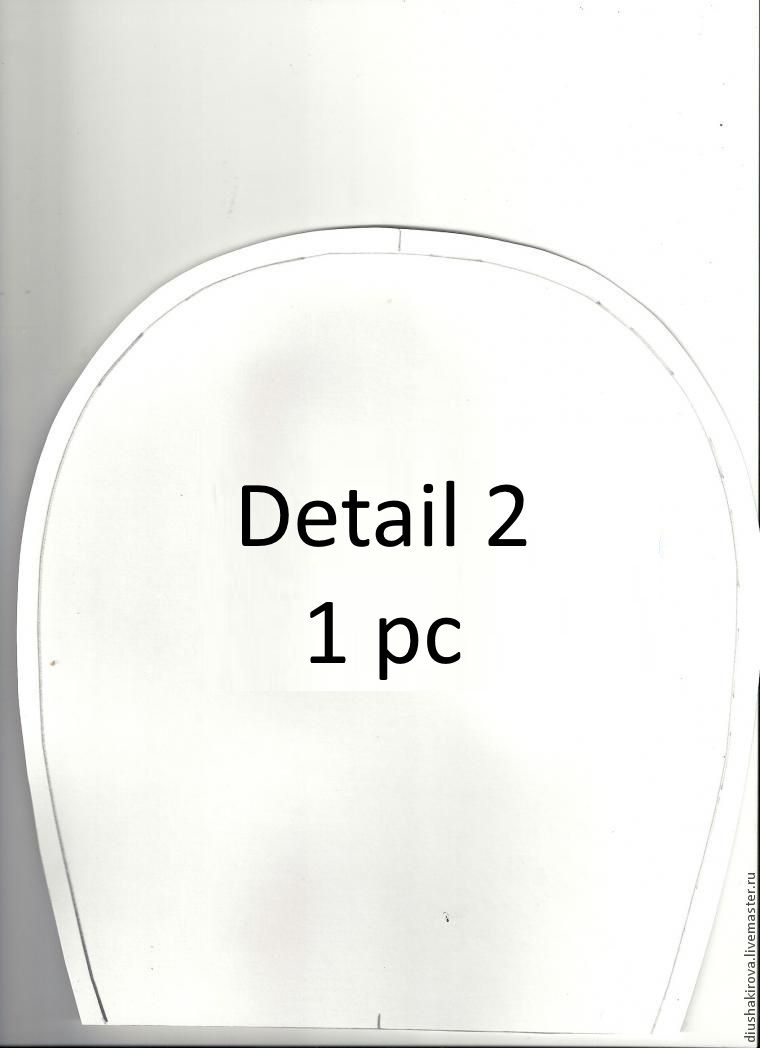 1. Cut out detail 1 out of felt: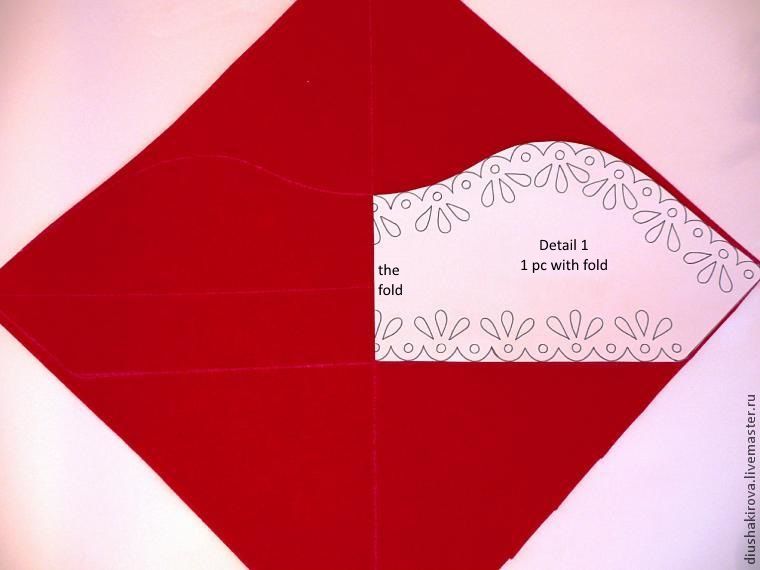 Make Detail 2 out of remains.
2. Apply the pattern: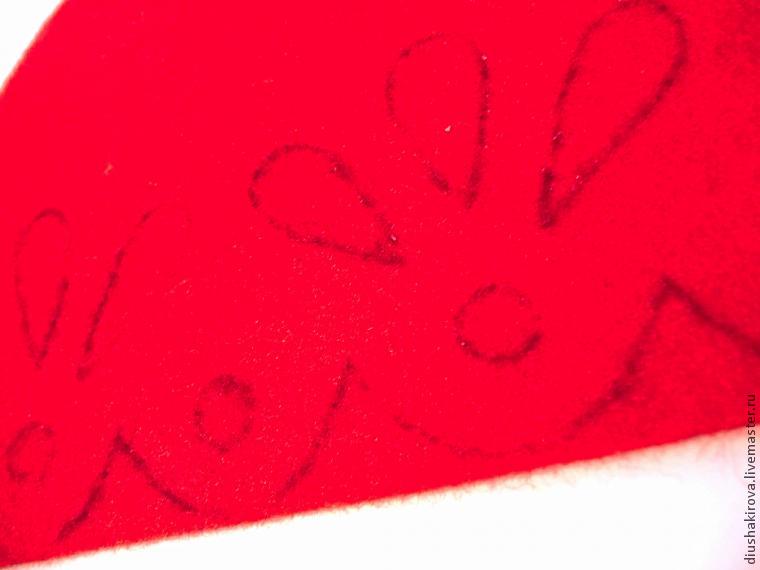 3. Cut out the pattern on Detail 1 with the nail scissors.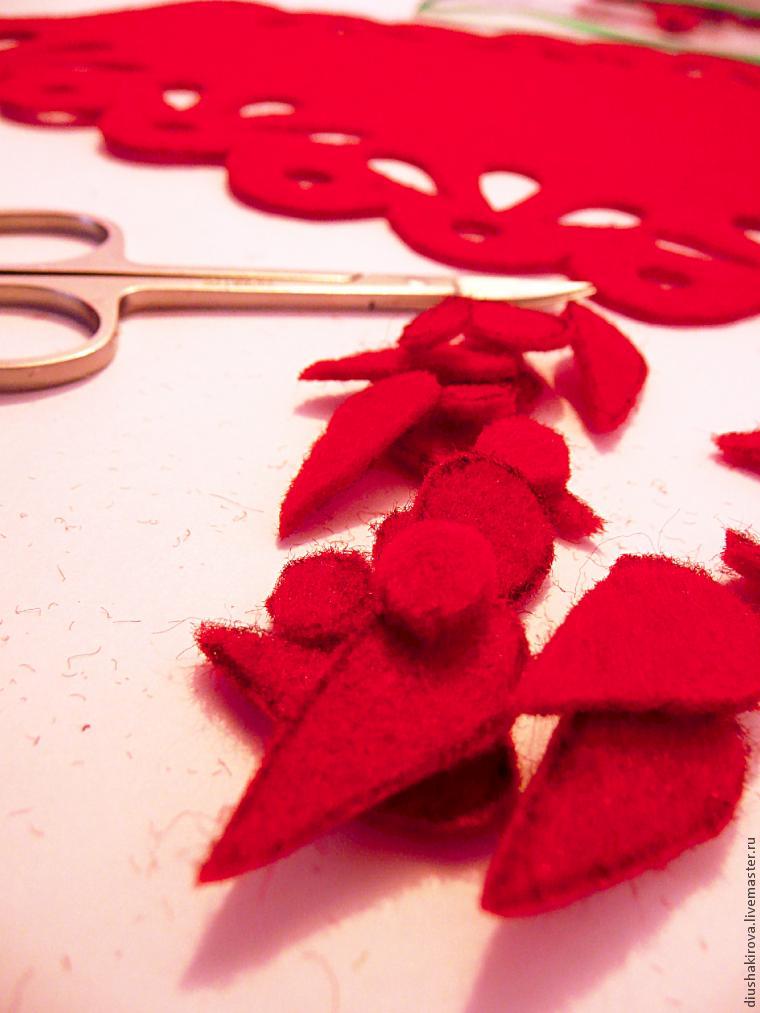 You get this: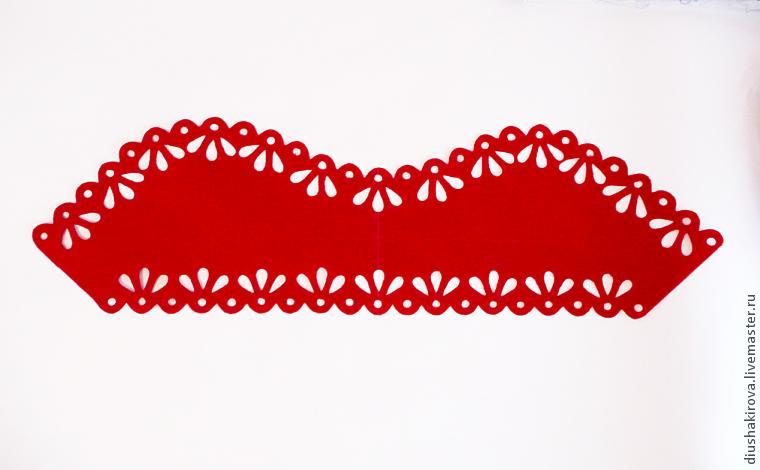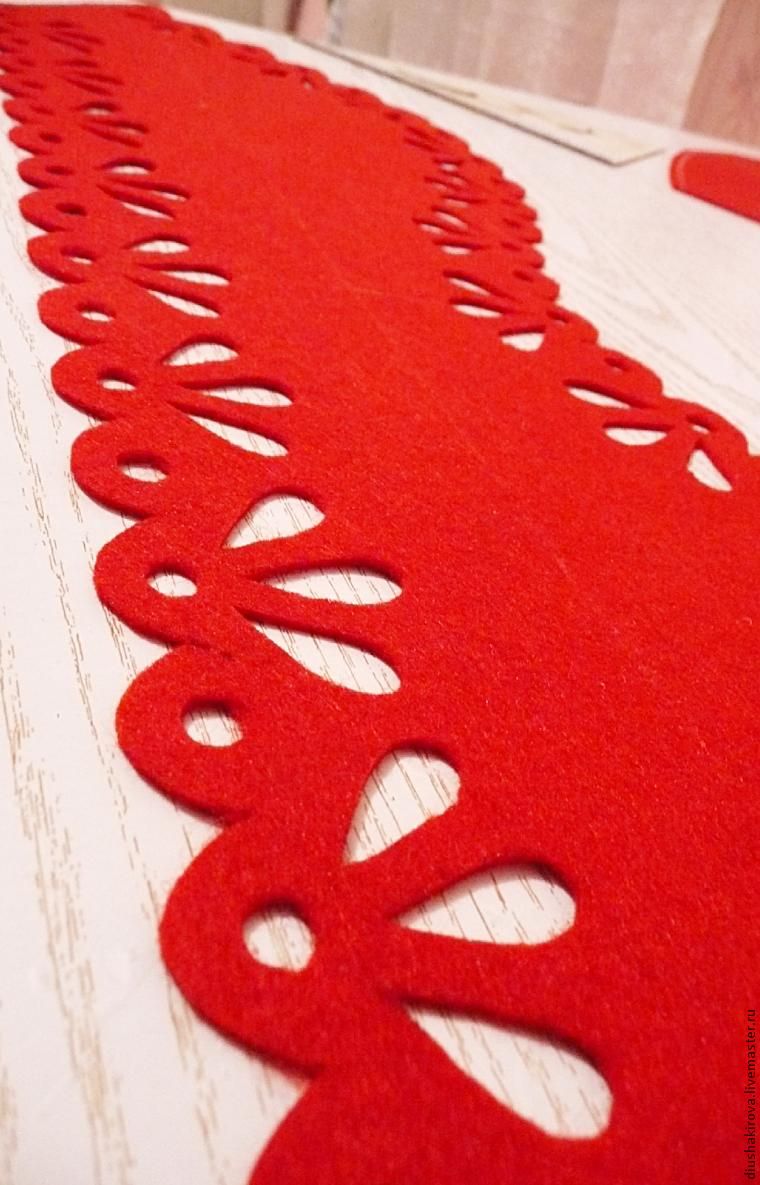 4. Pin Detail 1 and 2 to each other: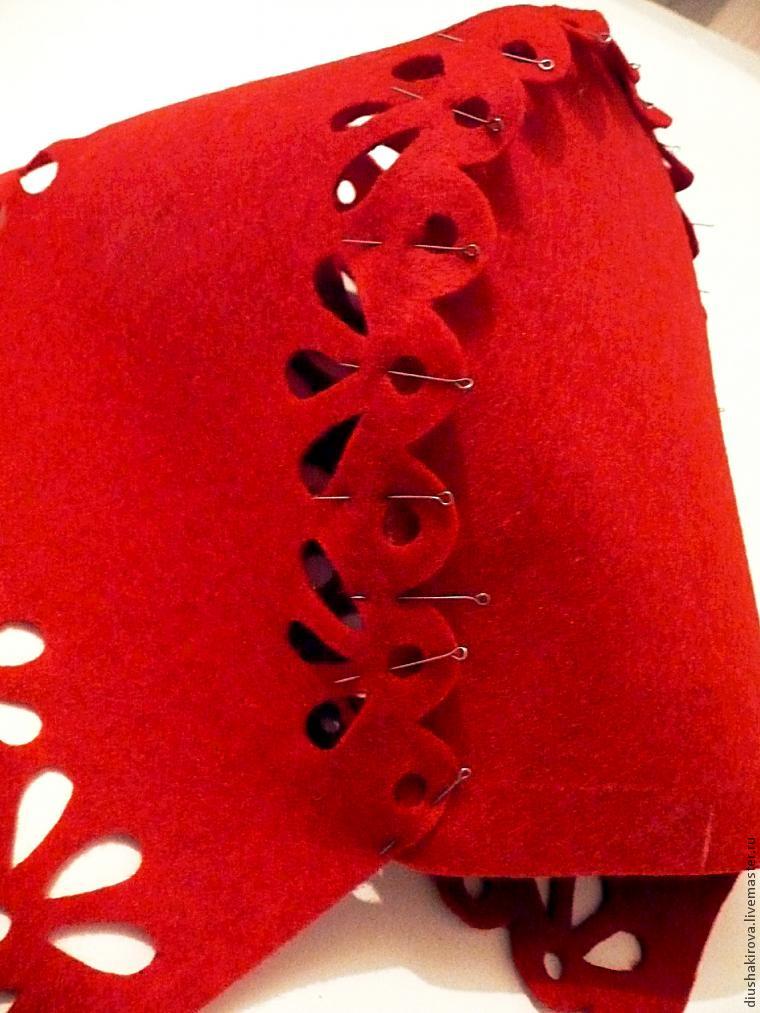 5. And sew manually: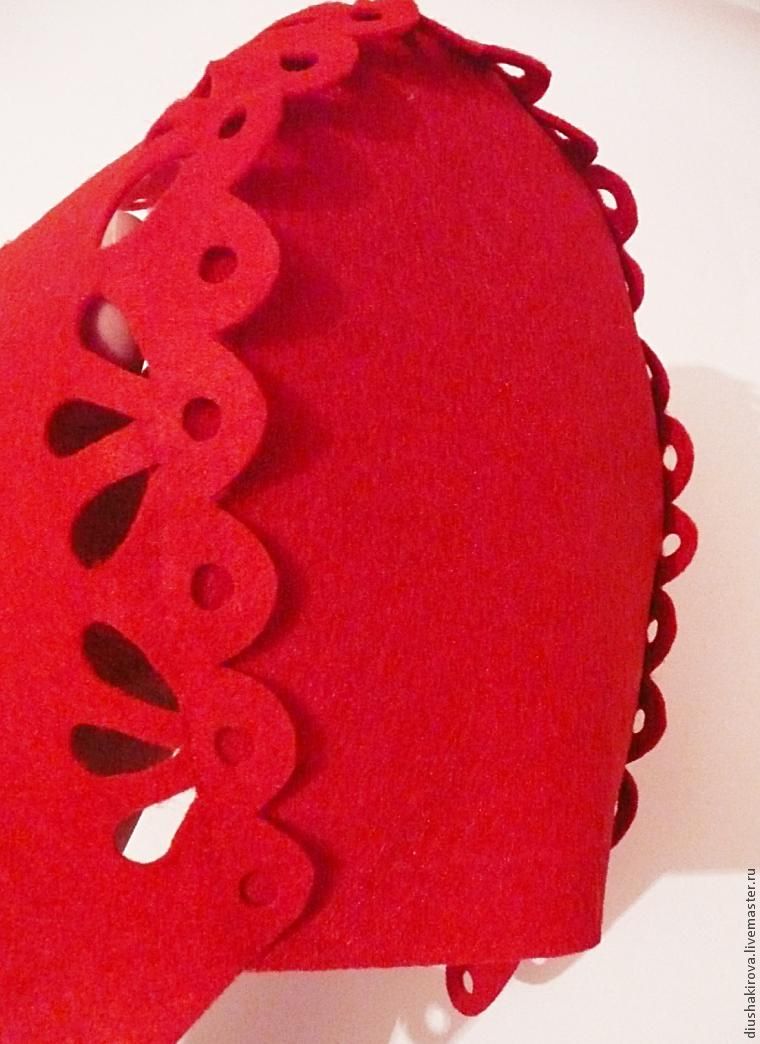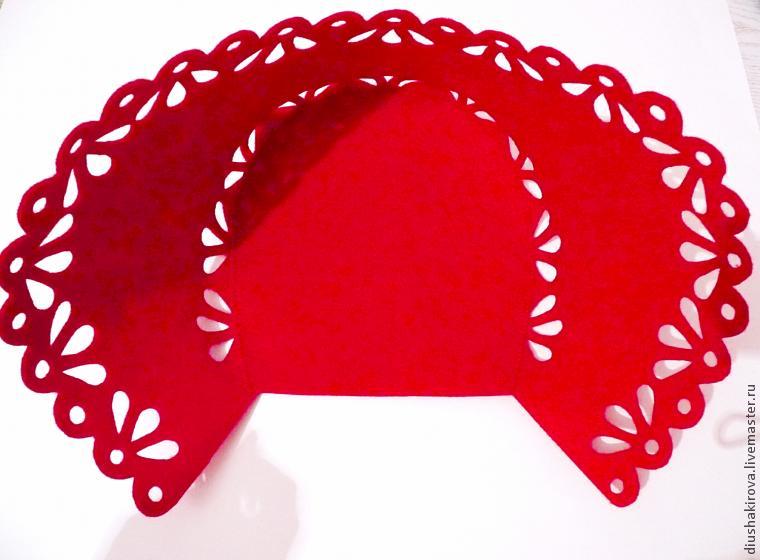 6. Add laces passing them through the round holes: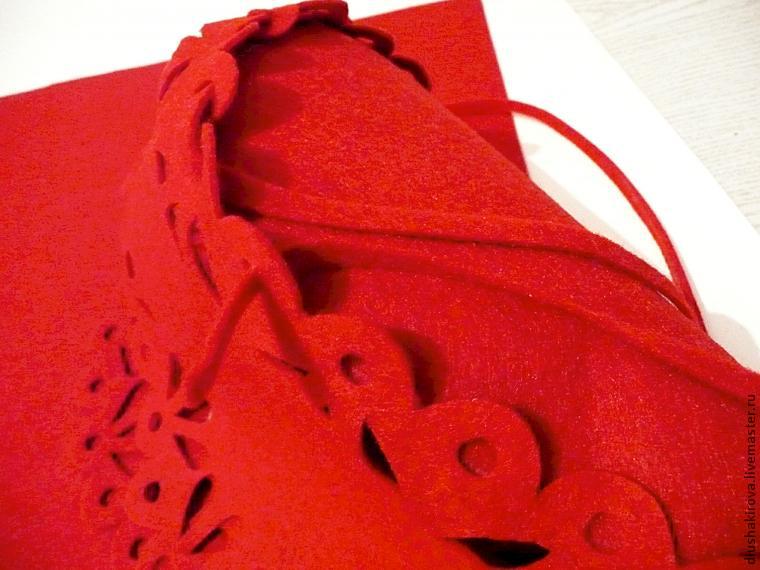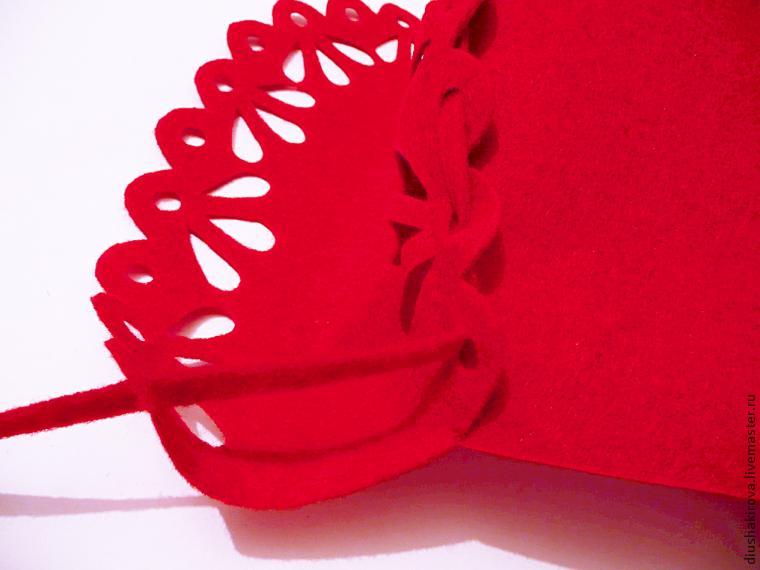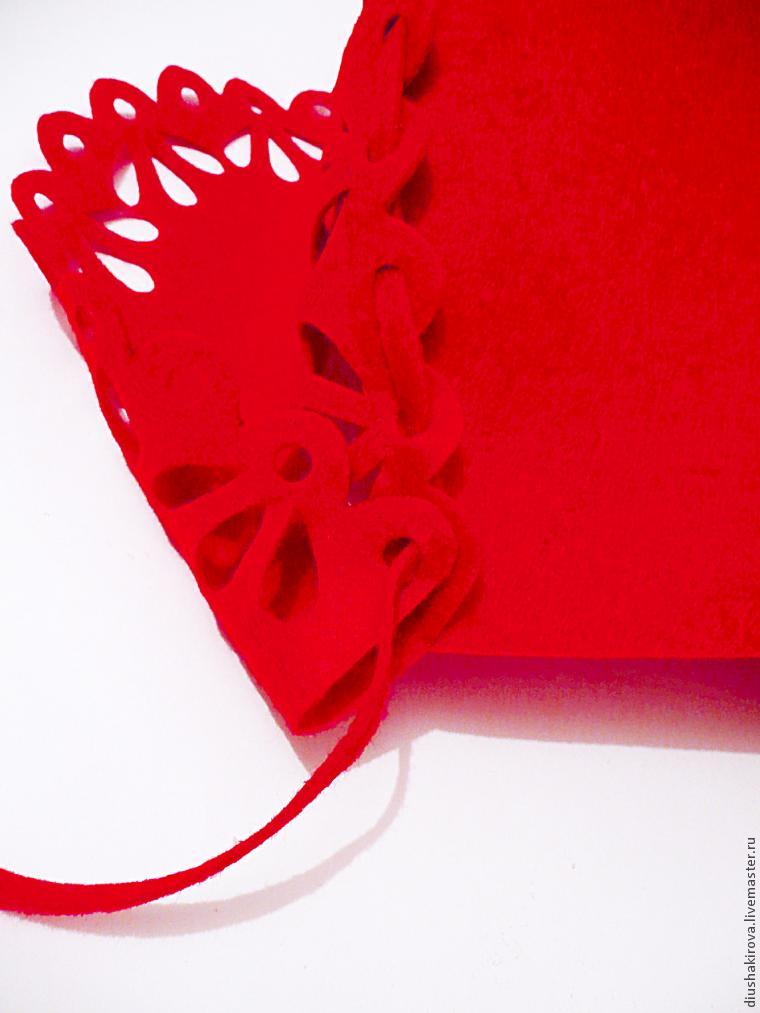 Tie the laces: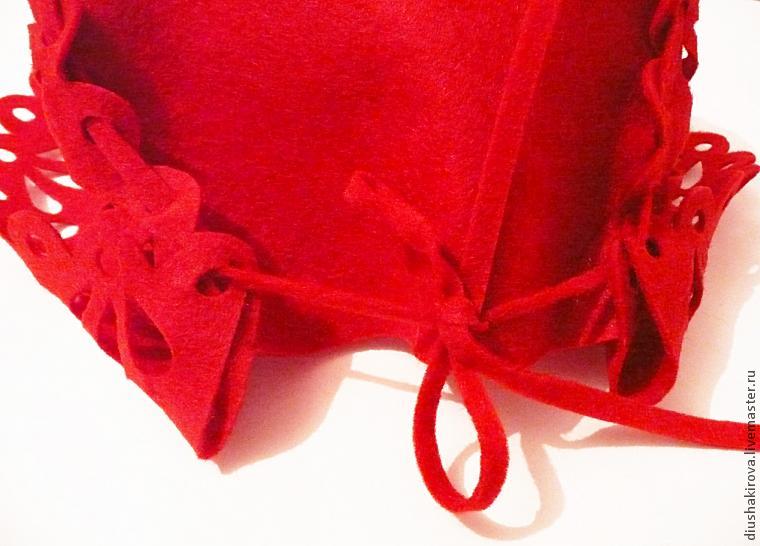 All is done!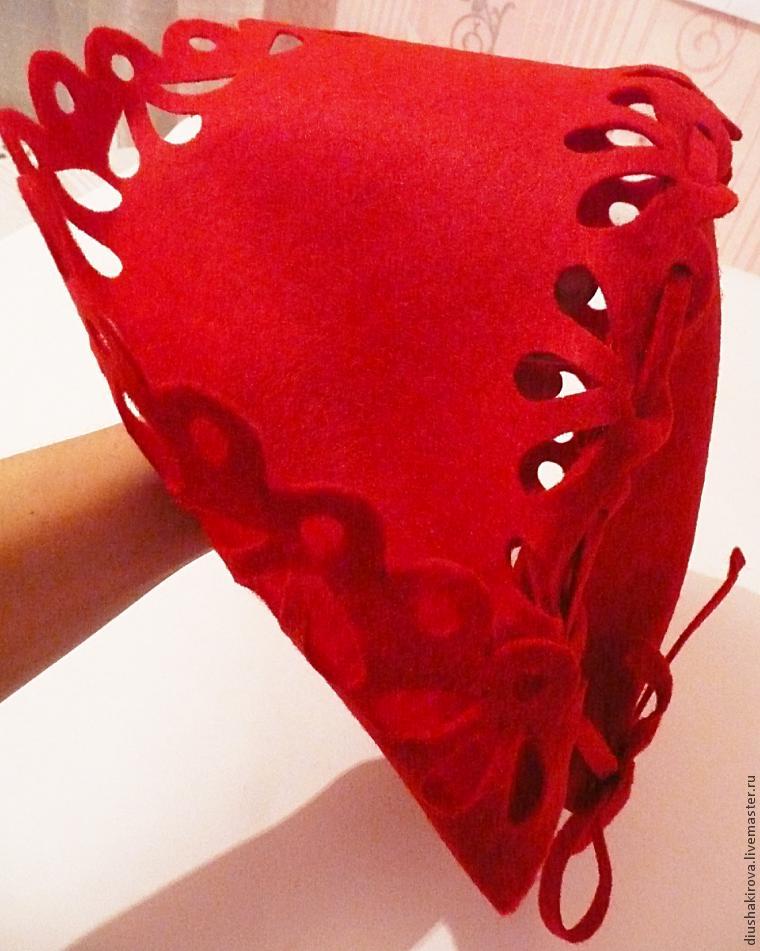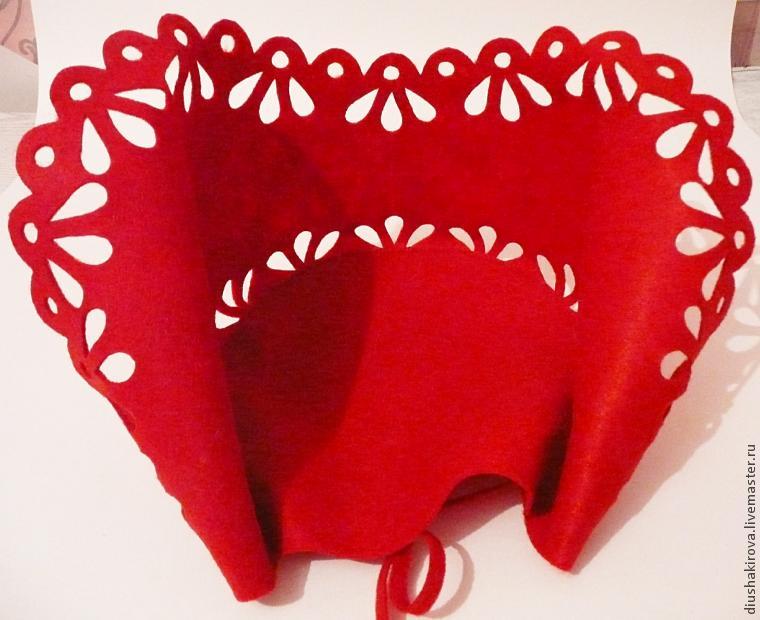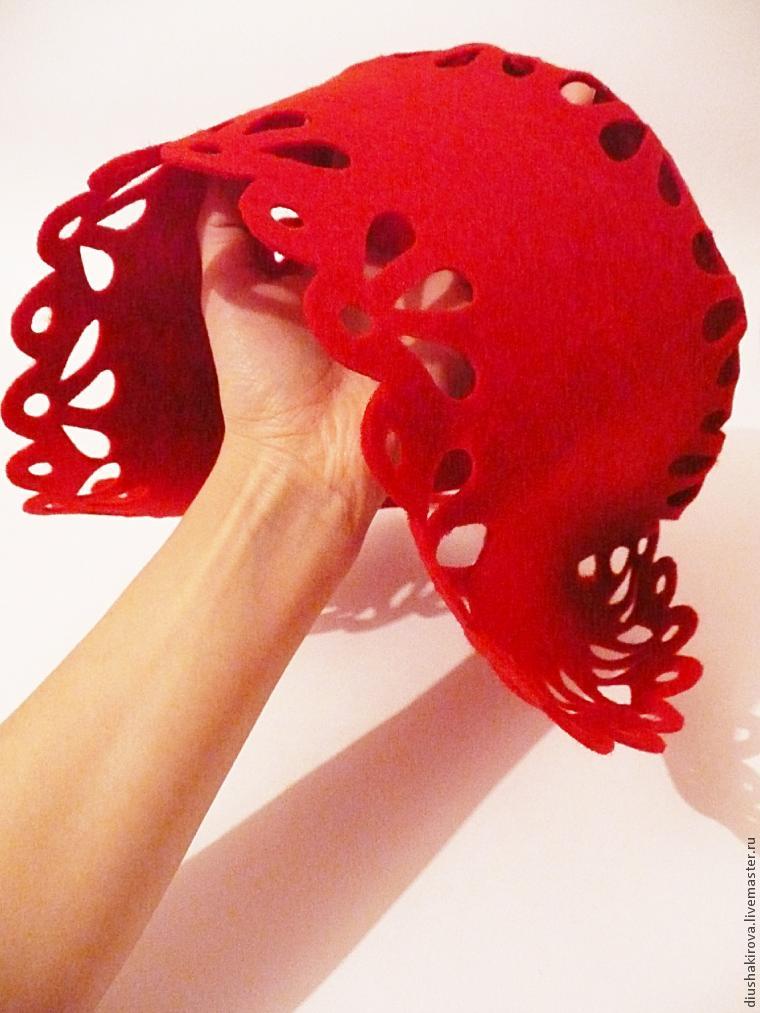 Enjoy the result!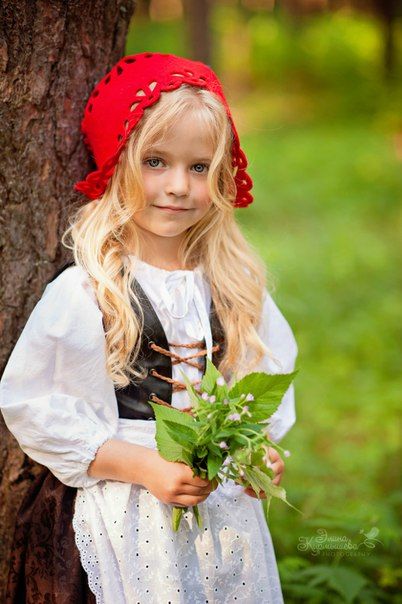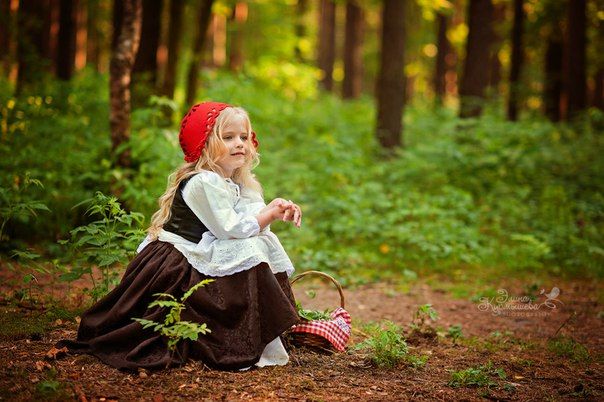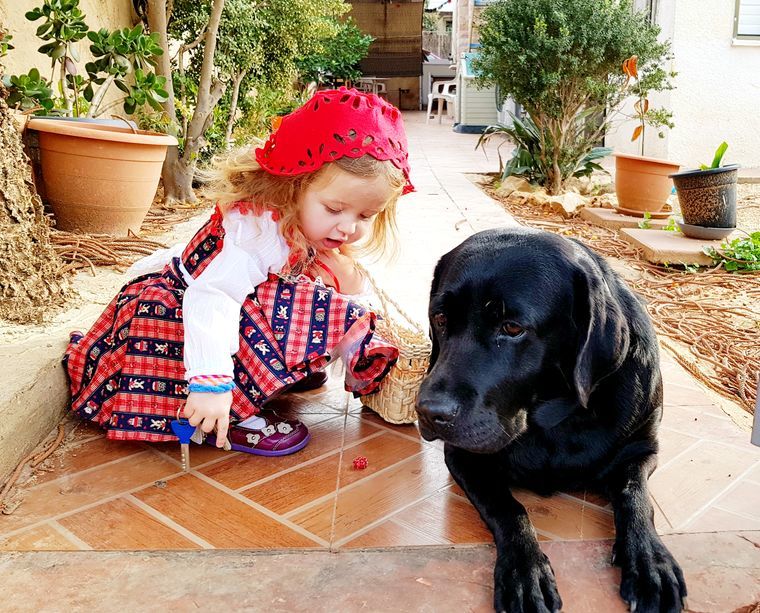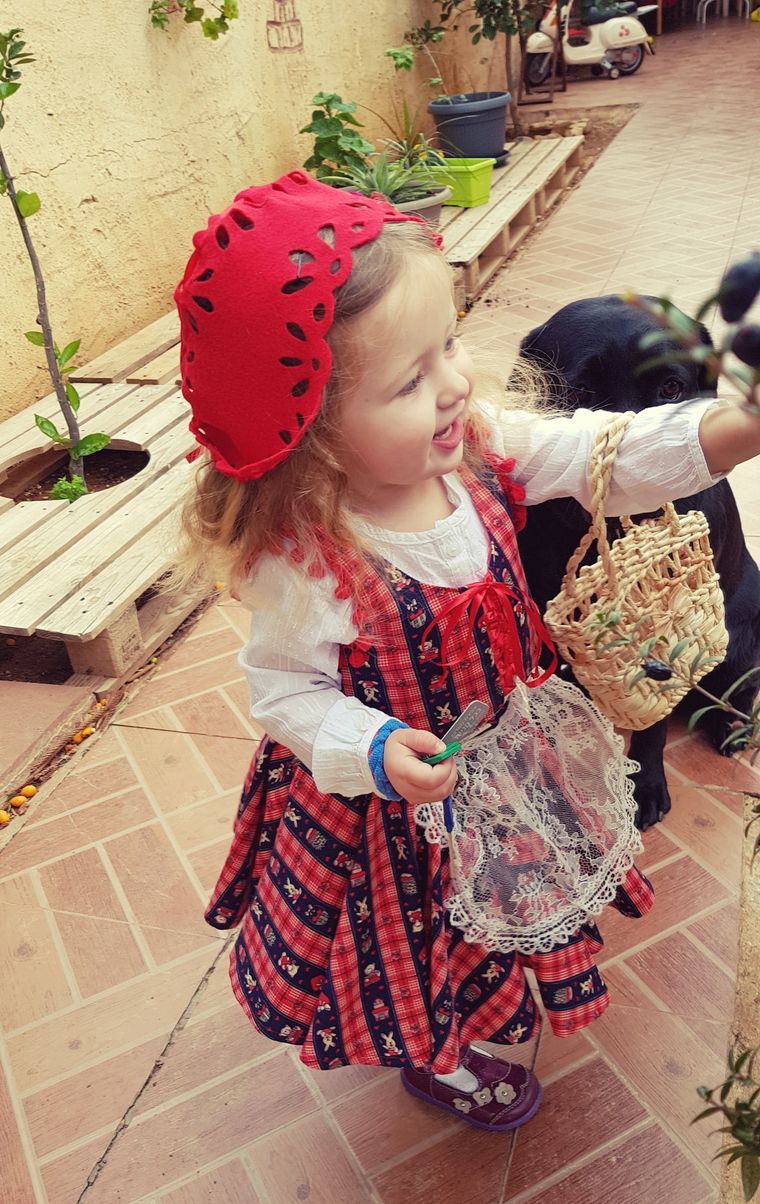 Thank you all!
DIYs & Tutorials on the topic