Creating 3D St. Valentine's Cards for Your Loved Ones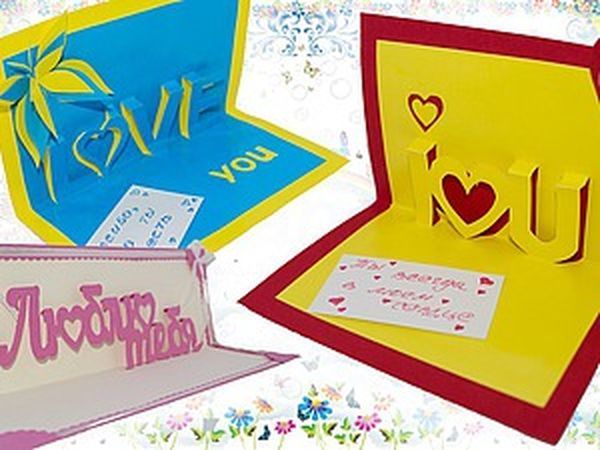 Materials and tools:
red

pastel

paper (16.5 x 19 cm)
yellow cardboard (14.5 x 17 cm)
glue (PVA or clerical)
stationery knife and metal ruler
pencil
ordinary and manicure scissors
a printed pattern — take it at the end of the DIY Transfer the stencil on the yellow cardboard: Cut vertical lines: The rest of the lines are cut out with nail scissors.
Important! Don't cut lines marked dotted on the stencil — they're fold lines. Mark the bend lines on the reverse side: Carefully bend all elements: Glue the two parts of the postcard leaving 1 cm at the edge free: Add a few decorative elements: All is ready! Add your message and congratulations! :) Use different colours: Stencil Get inspired and please your nearest and dearest with such a marvelous gift. Don't wait for holidays to come, make surprises!
DIYs & Tutorials on the topic