Creating a Stone Pendant Made out of Cardboard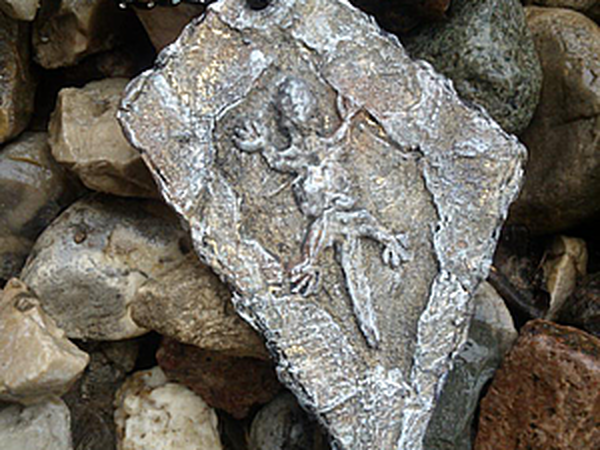 This is my first attempt to make a stone out of cardboard. I am satisfied with the result and now going to make a large mural with a dragon.
So, let's begin.
You need:
1. Corrugated cardboard.
2. Thin cardboard.
3. Putty.
4. Glue.
5. Paint.
Take a piece of corrugated cardboard. And a piece of an ordinary cardboard to draw a sketch. Begin to cut — these will be stones. Now put the cardboard stones on the corrugated cardboard blank. Now you need something resembling sharp stones — I just took thin cardboard and tore off corners: And glue them over: Apply a lizard out of putty: Dry. Begin to paint with black, then apply more grey shades: Apply a little gold, white. And the 'stone' pendant is ready! I hope someone will be interested.
DIYs & Tutorials on the topic