Paperclay is a great modeling substance but rather expensive. So onen can make it at home!
You need:
— toilet paper or one colour napkins
— PVA glue
— dry paste coating based on plaster
— flour
— starch
— baby or olive oil
— scale
— container for mixing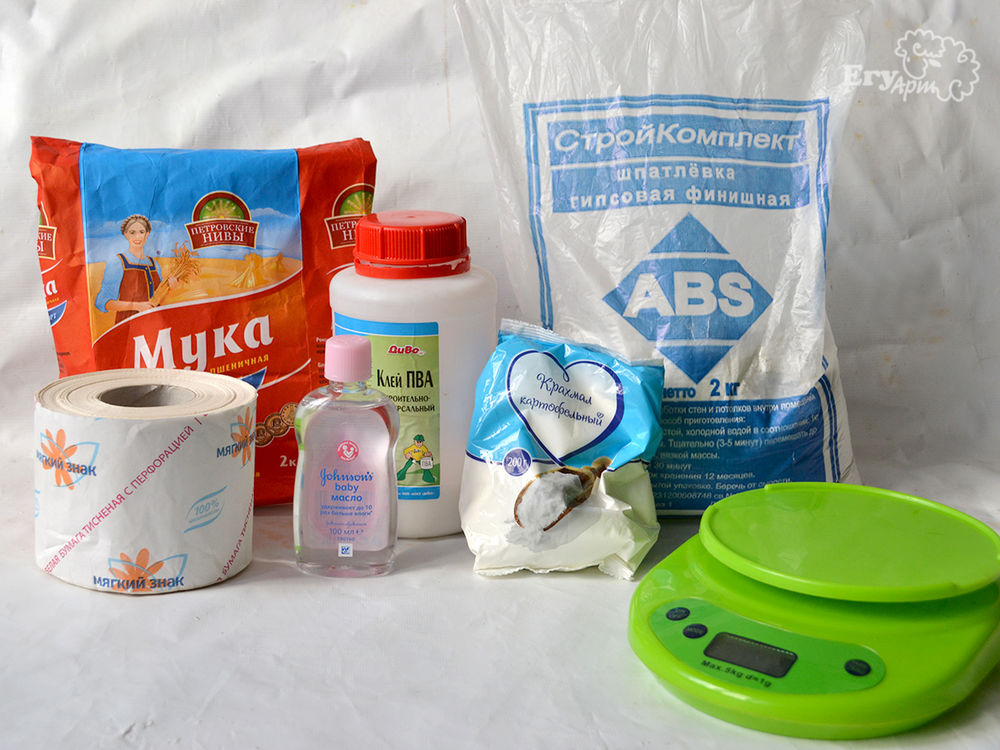 And now the proportion:
— 20 g of toilet paper (wipes)
— 75 g of PVA glue
— 125 g of dry plaster
— 50 g of flour
— 20 g of baby or olive oil
— 50 g of starch
Take 20 g of toilet paper it's about one-third of a standard roll. Take any paper of the colour you need.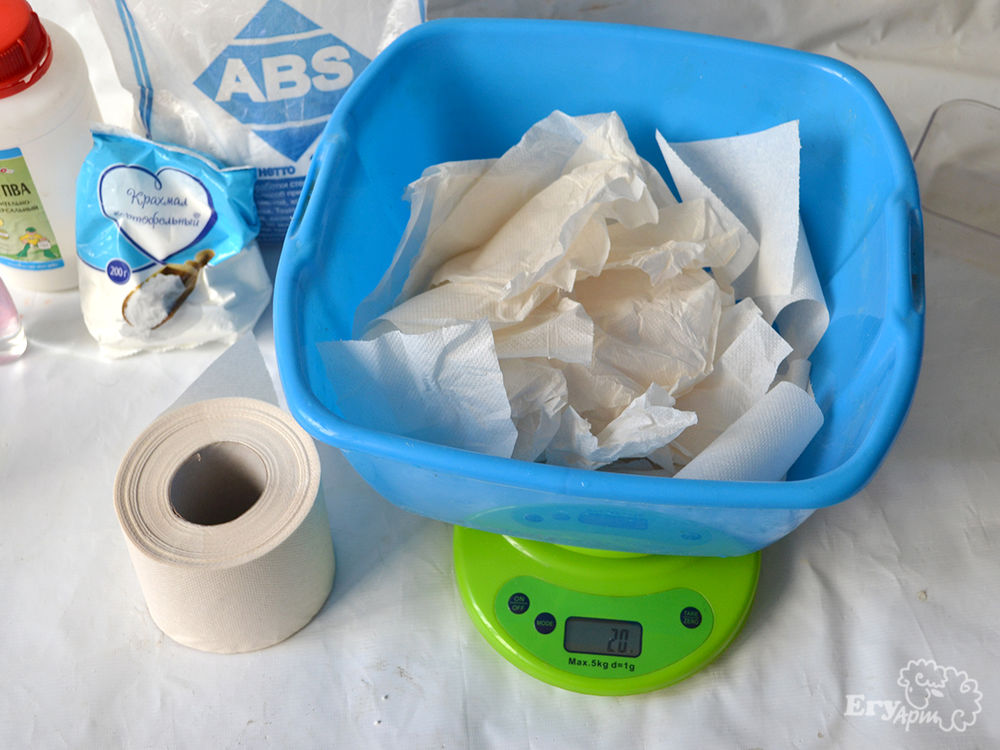 Pour hot water for paper to soak.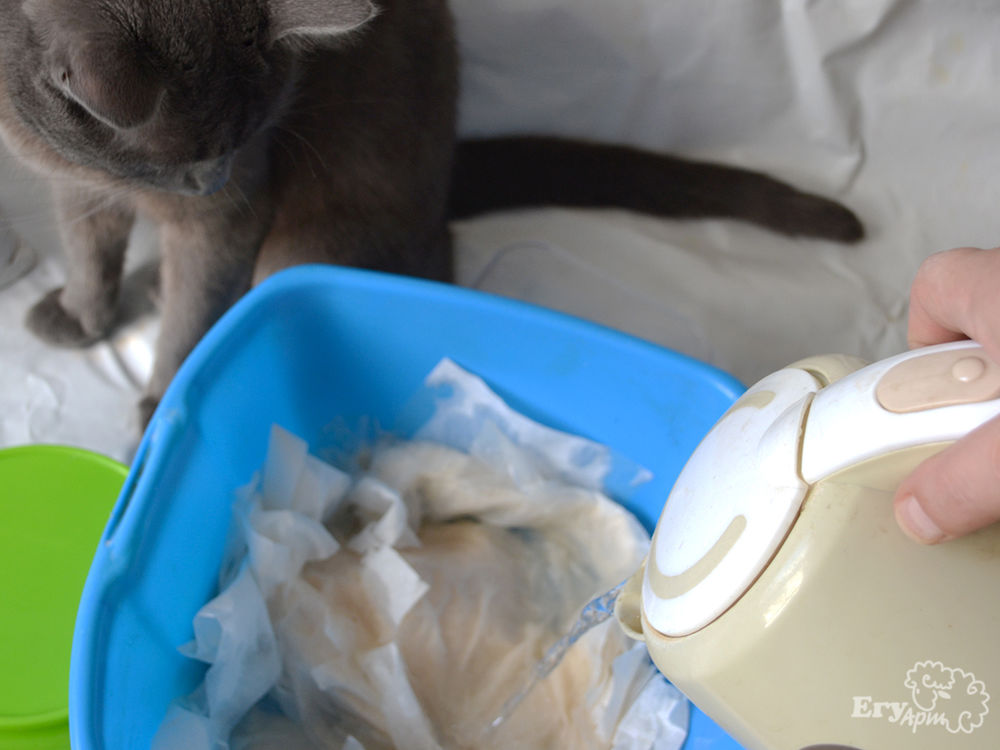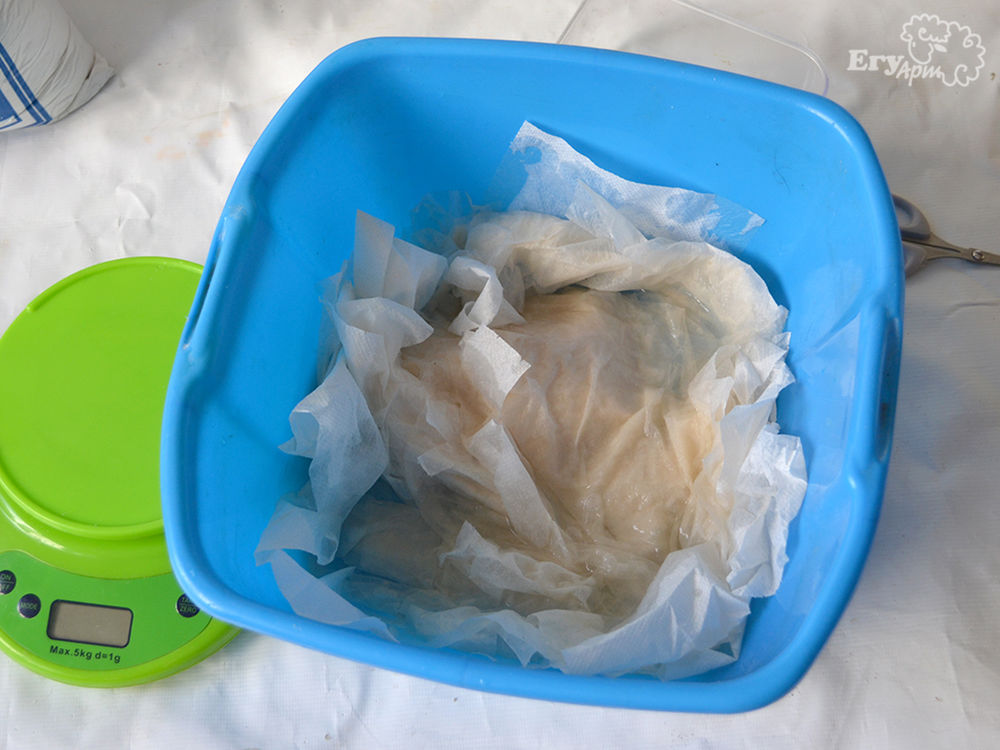 Wring out the excess of water and crumble the paper into small pieces.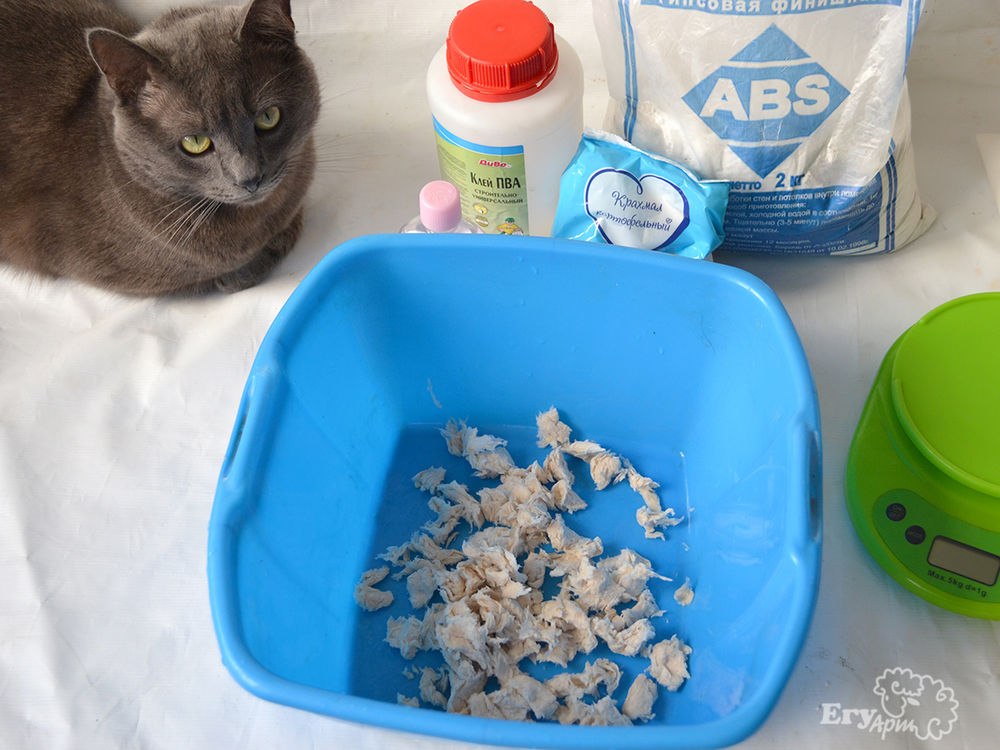 Add PVA glue, 75 g.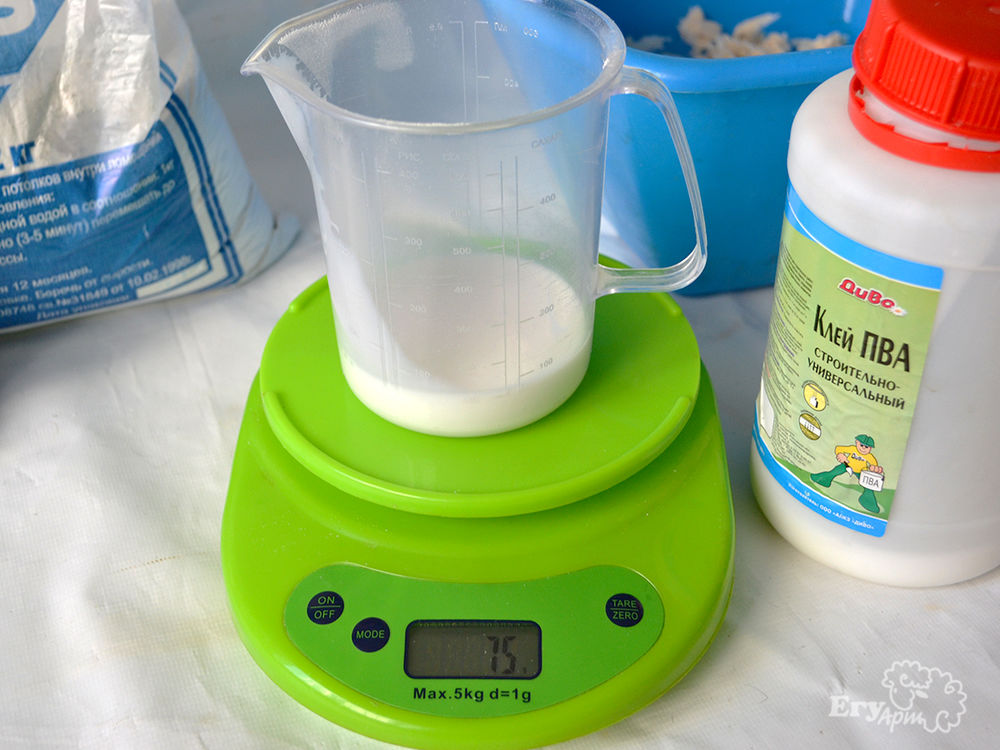 Mix well trying to achieve a homogeneous mass.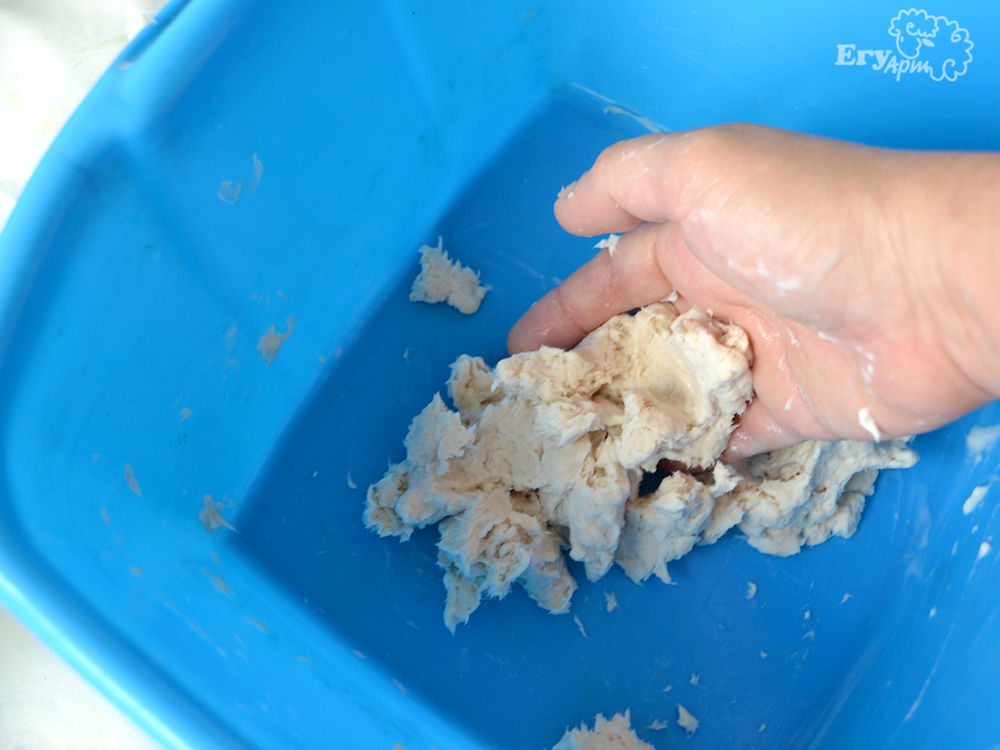 After that weigh 125 g of dry paste coating.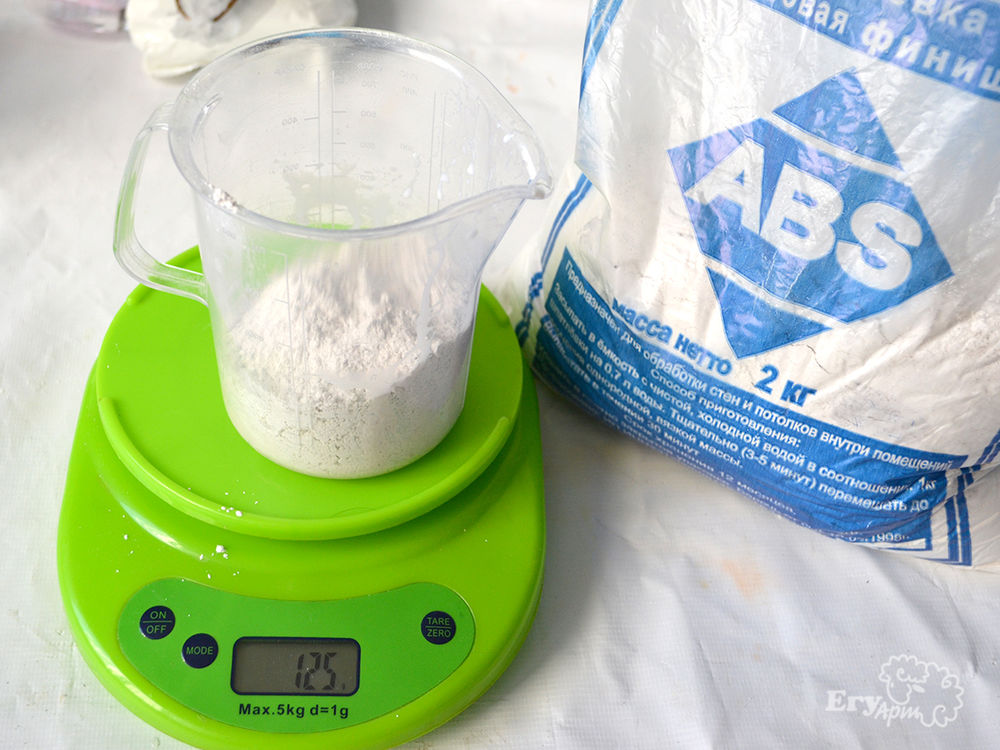 Pour the paste coating into the mixture. Thoroughly in gloves as the mixture is sticky and dries skin much.
Next, take 50 g of flour.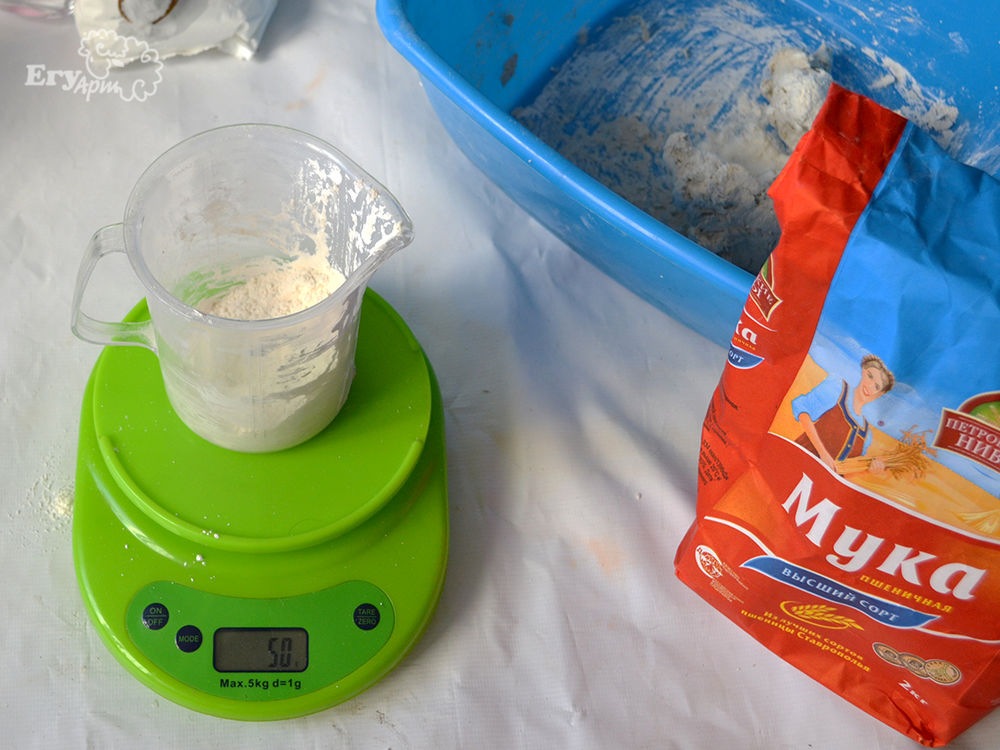 Gradually pour it and knead as well.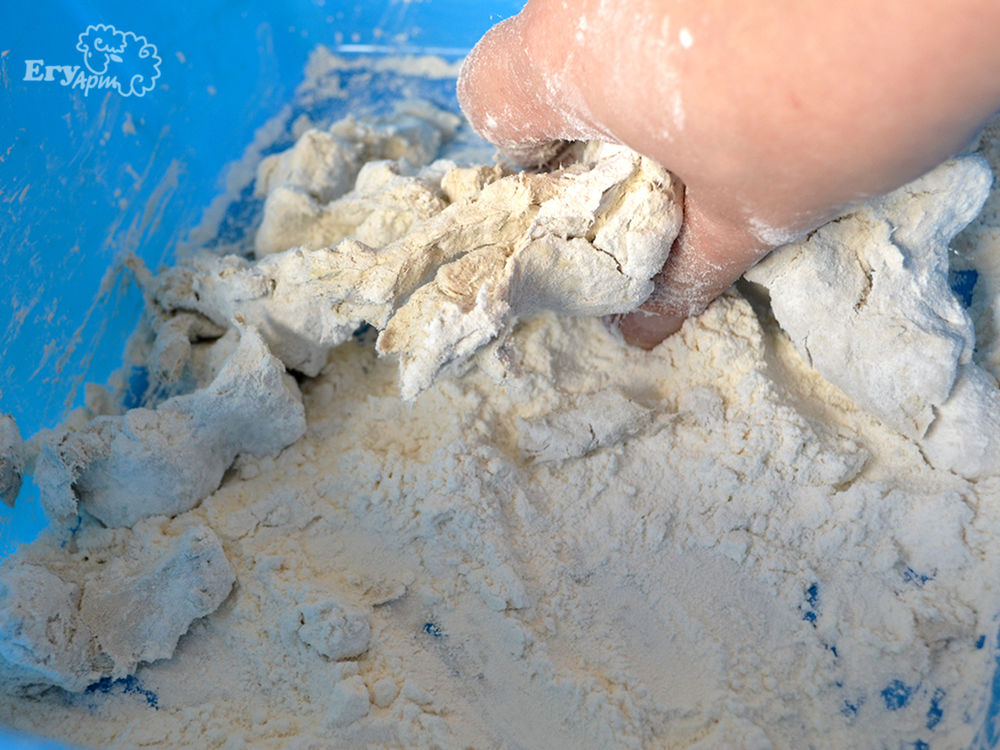 The mixture is friable, so add a new component — 20 g of olive oil or oil for babies is gradually poured. Clay becomes soft.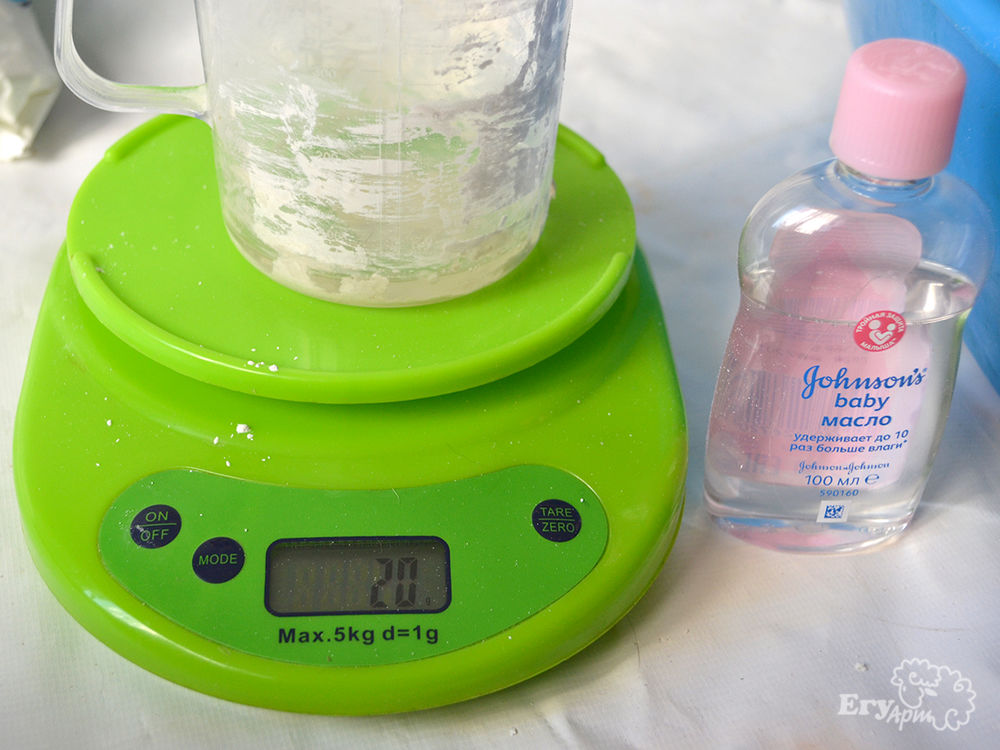 And starch. It is better to take corn starch, but I didn't have it at hand and replaced by potato one.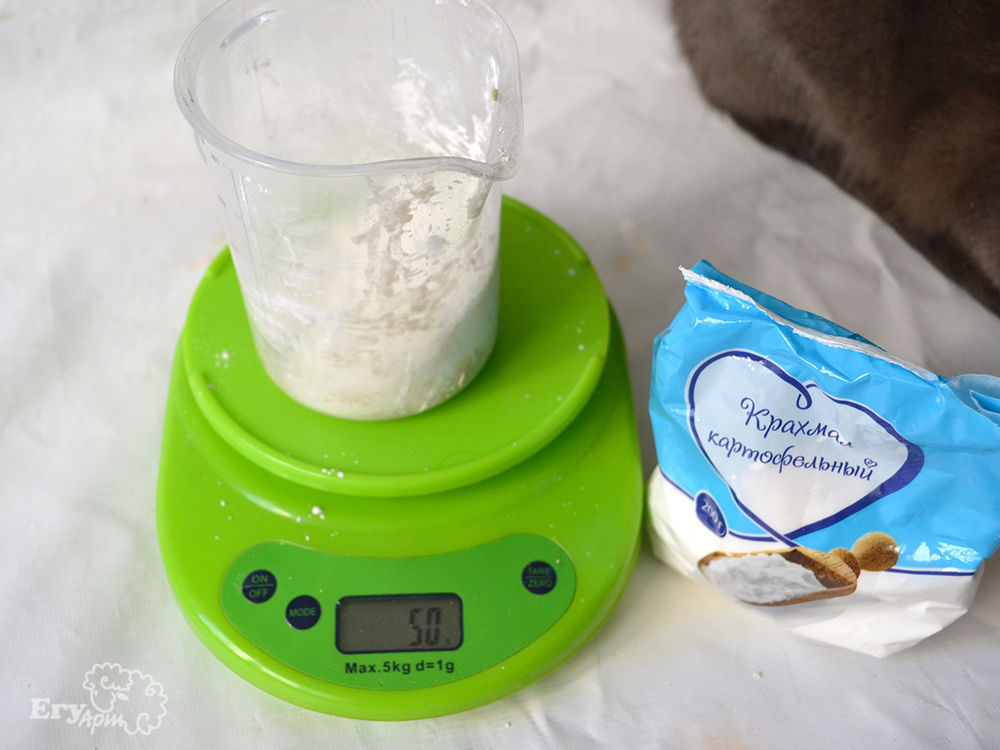 Knead.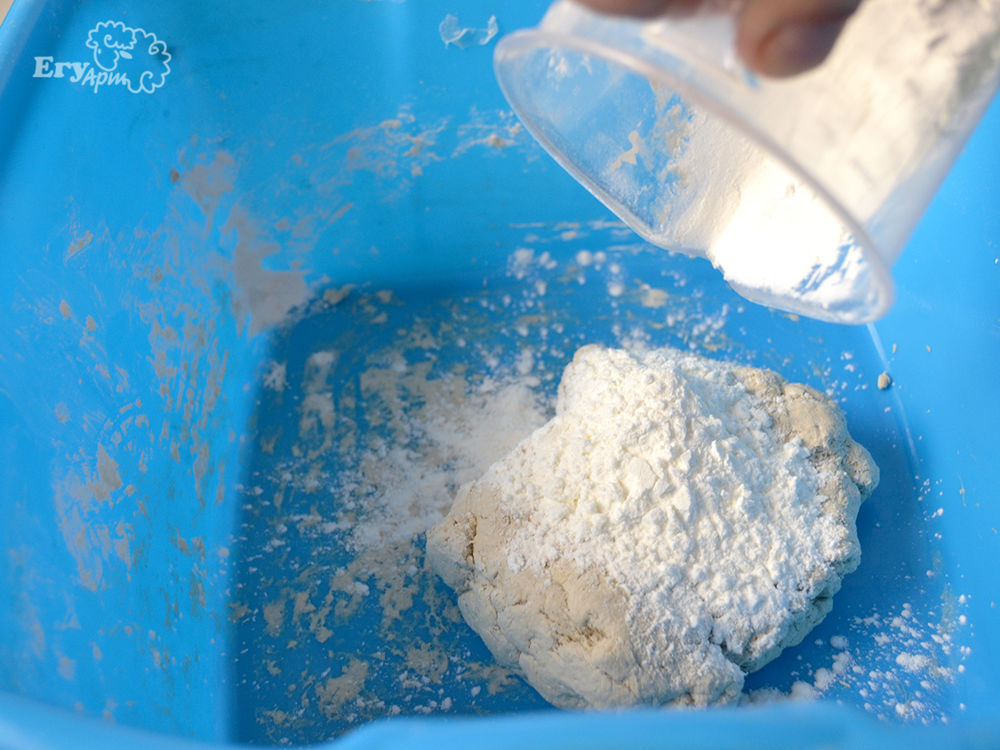 Starch crisps in hands nice and clay ceases to stick. But if the mixture crumbles again, add a tablespoon of water. The main thing is not to overdo.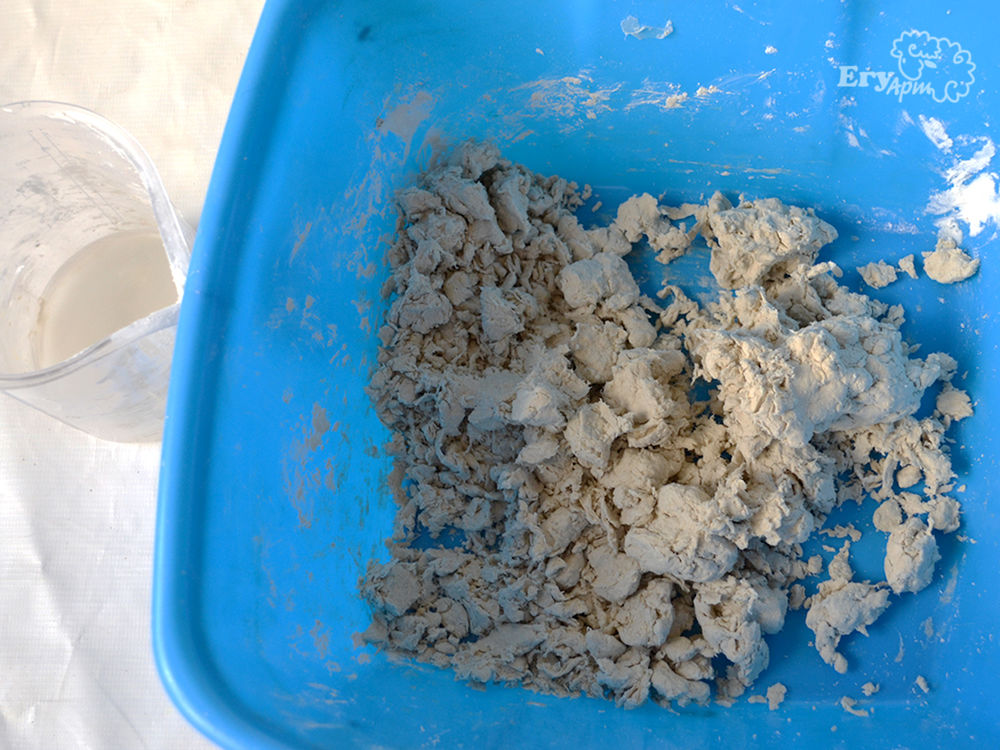 Knead like ordinary dough. Clay becomes elastic. Paperclay is ready! You can start modeling.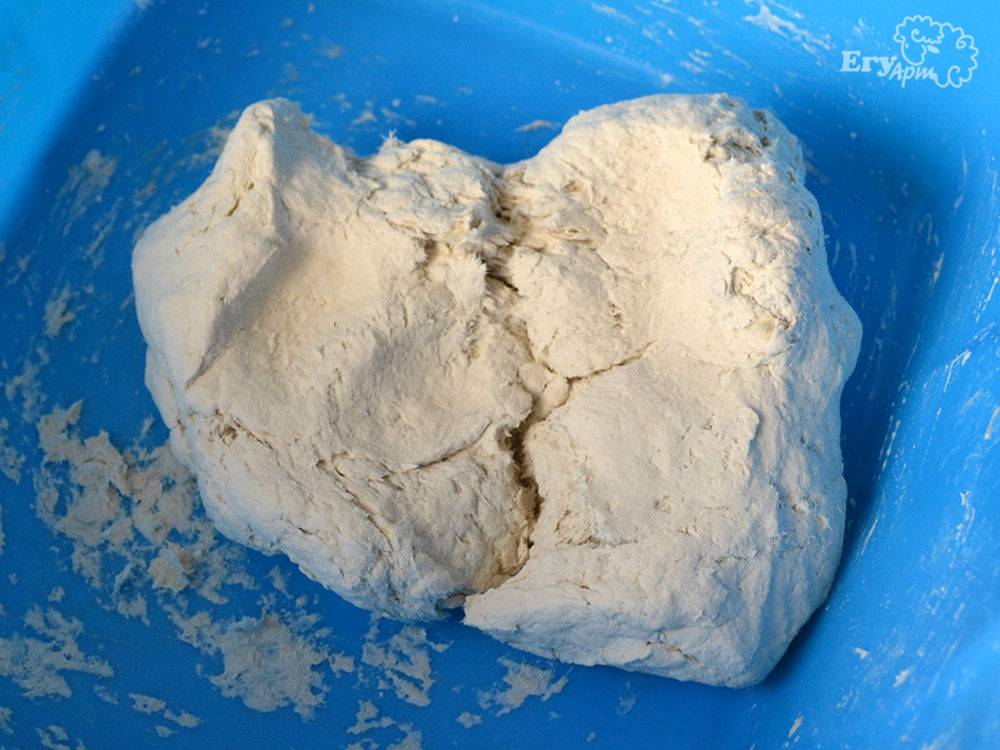 When you tear it up, cellulose fibers are seen.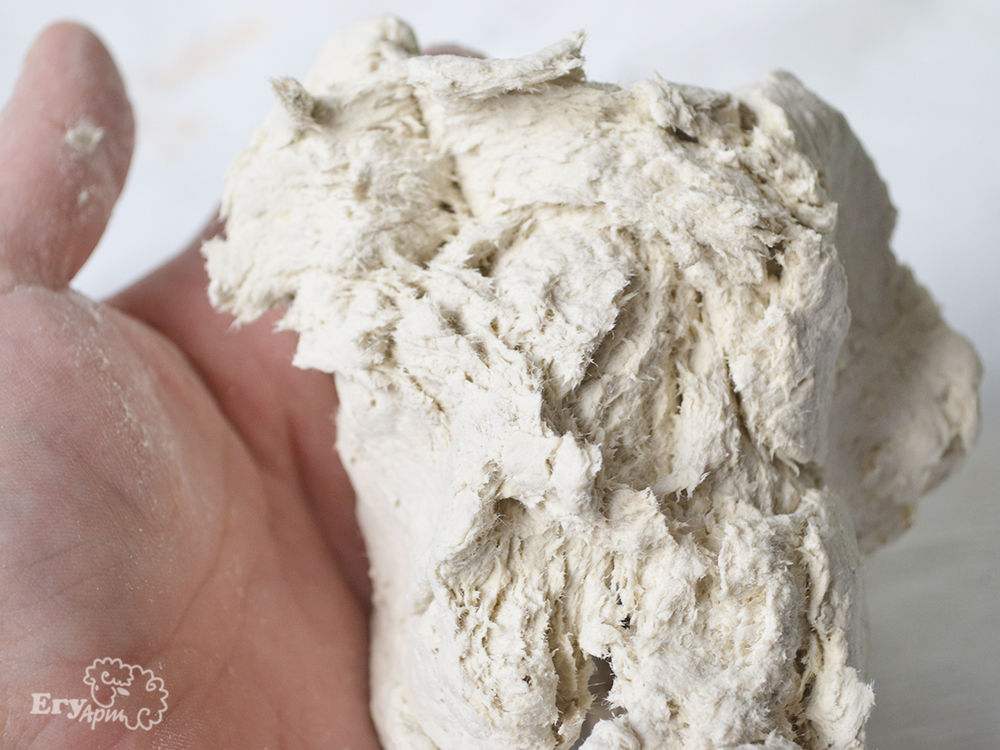 The total weight of the finished piece of clay was 410 g.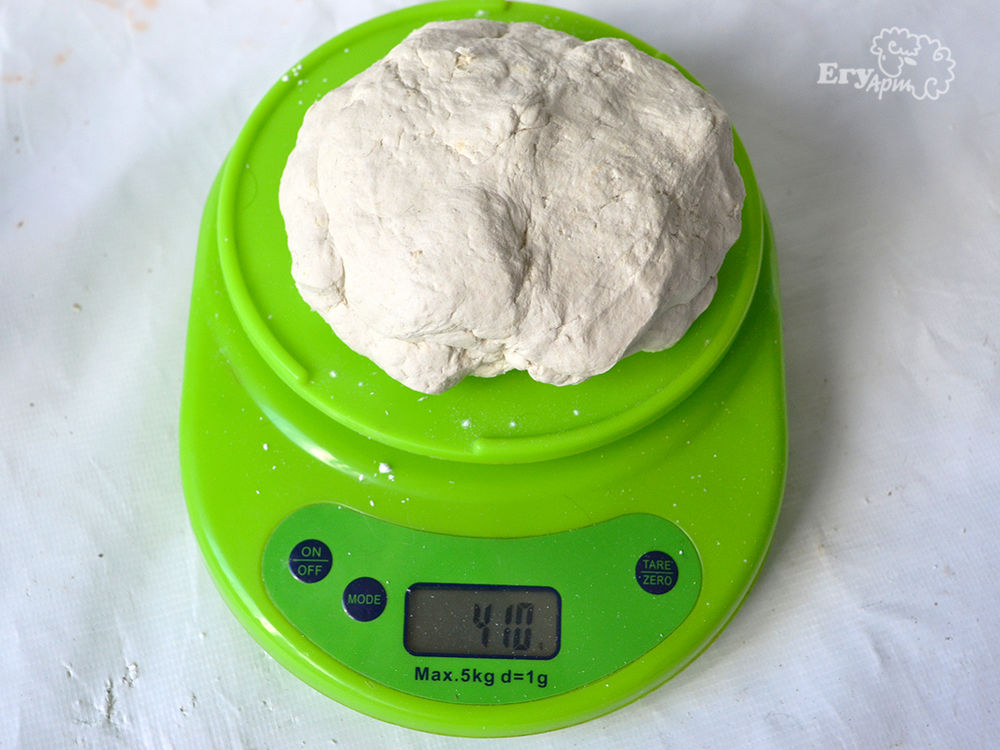 Store the clay in a plastic or zip bag put in a container with lid.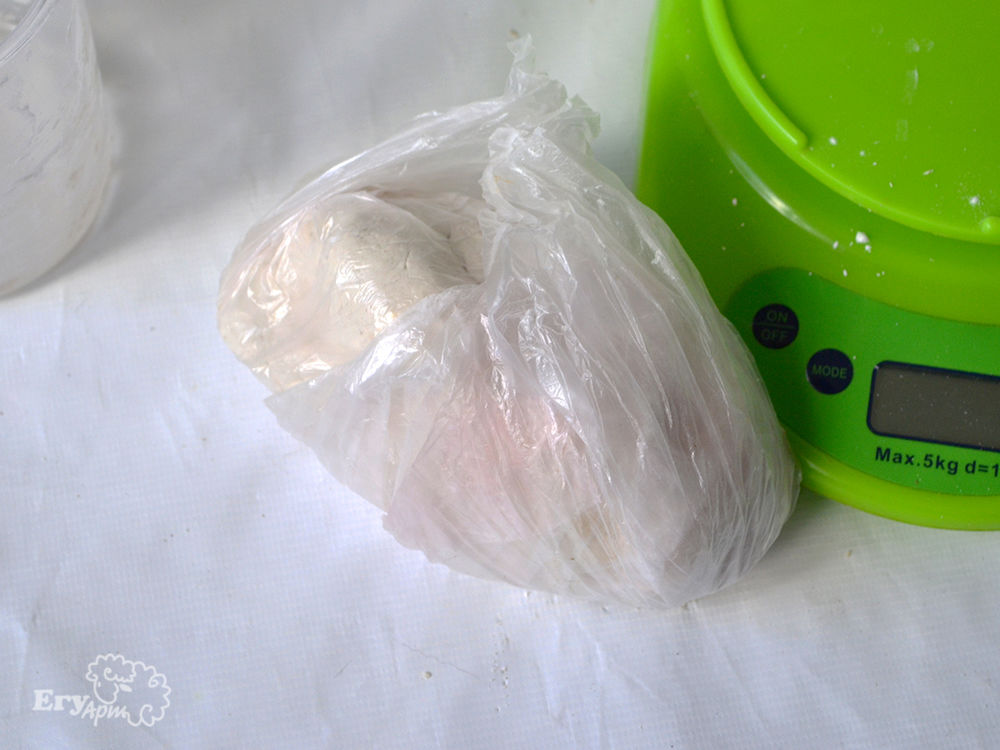 I modeled a face for Teddy doll, all is perfect, smoothed with water. Dries in about a day. After drying you can sand bumps.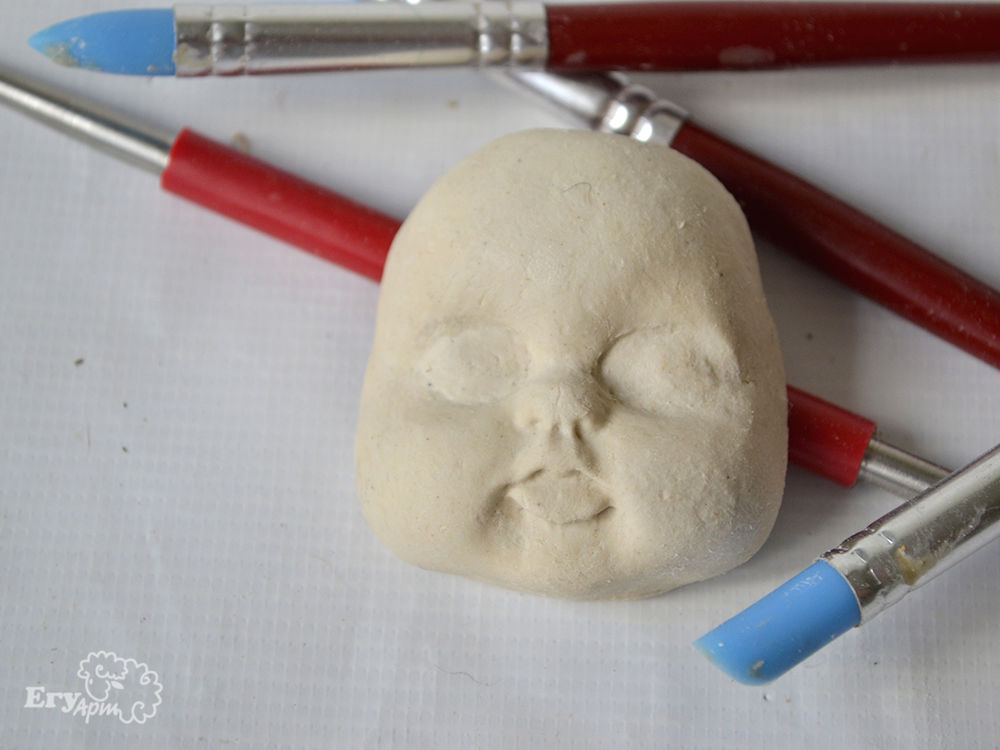 Stamped a face, previously sprinkled the mold with starch. The cast is clear, almost doesn't need sanding.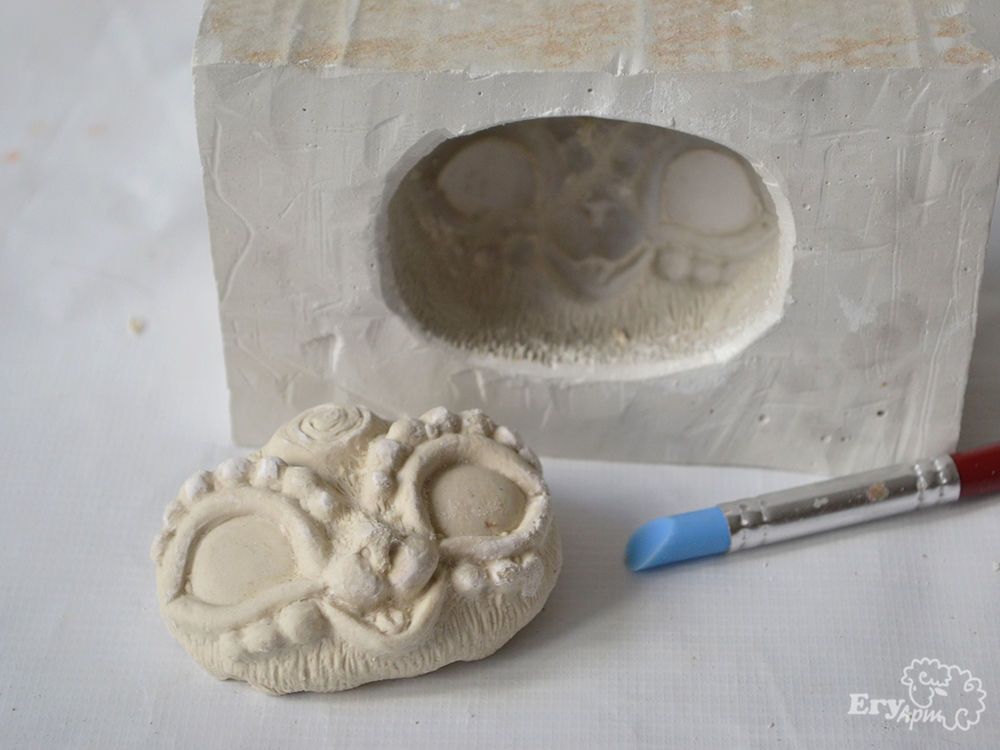 Also styled a jar. The blanks are ready for painting in a day!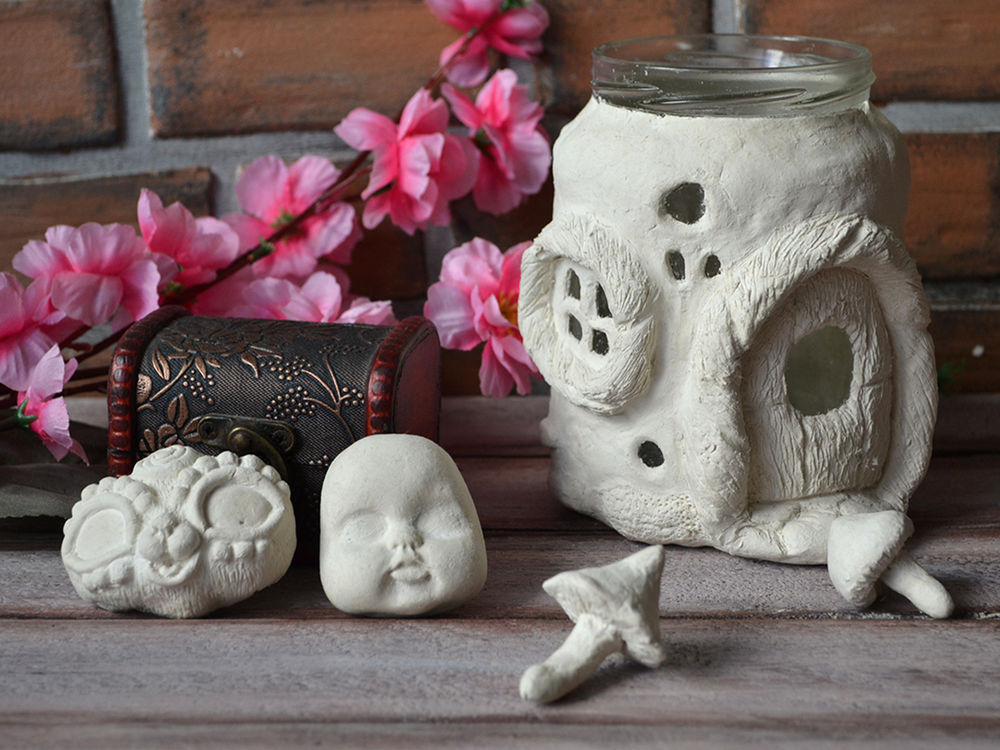 That's all. Wish you successes in work, inspiration and inexhaustible energy!
Sincerely yours,
Svetlana EgyArt