Embossed Paper Using What You Have at Hand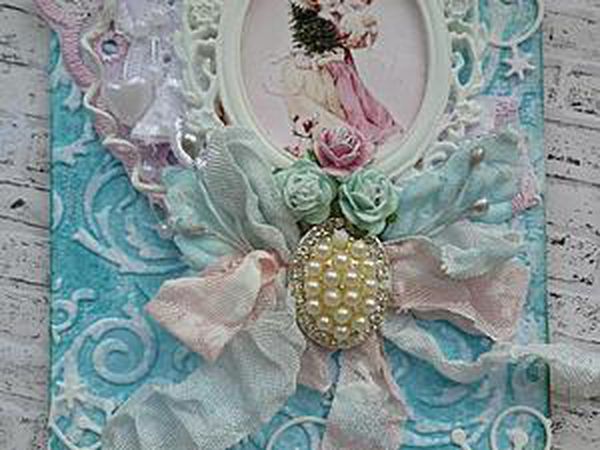 I want to appeal to all scrapbooking addicted and those who are passionate about different beautiful cute papers. I want to show you a simple way of making embossing on paper without the help of a wonderful Big Shot machine (for cutting and stamping) — the paper can then be used in your work.
1. For work you need:
- spray bottle with water
- rolling pin
- embossing folder
- sheet of scrap paper
- ink pad
- well, and a couple of strong hands :) 2. Take the sheet of paper and carefully sprinkle it with water 3. Then take the folder for embossing and paint one inner part with the ink pad. Choose the ink colour depending on the colour of the paper and the overall mood. 4. It looks like this: 5. Then take our the wet paper and put it in the folder, with the side you are going to emboss t to the painted side of the folder. 6. Then take the rolling pin and press the folder properly. 7. Such an embossing turns out: 8. And the result :) 9. In my opiniion, this is quite a good alternative option of creating embossing without any cost. I always used ink pads for that, but once I tried to spray golden mist. And the result was also interesting.
So, wish you creativity!
And thank you for read my simple tutorial.
Hope I helped a little bit :)
DIYs & Tutorials on the topic