Making Your Own Basket for Needlework
I want to show you how to make a basket for needlework from clothespins. It can be used for knitting or storing small items - buttons, thread, etc.
Materials needed:
- empty plastic paint jar
- wooden clothespins
- sandpaper
- white spirit
- glue
- jute twine
- cloth
- thread for sewing
- lace
- scissors
- for decoration - wooden beads
- sewing machine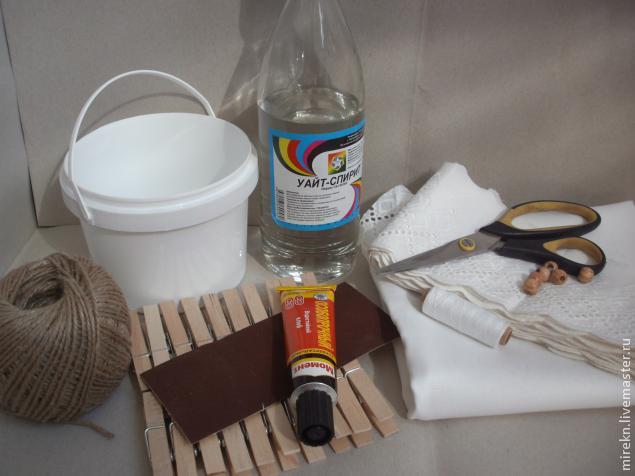 Let's start:
1. Sandpaper and degrease the outer surface with white spirit.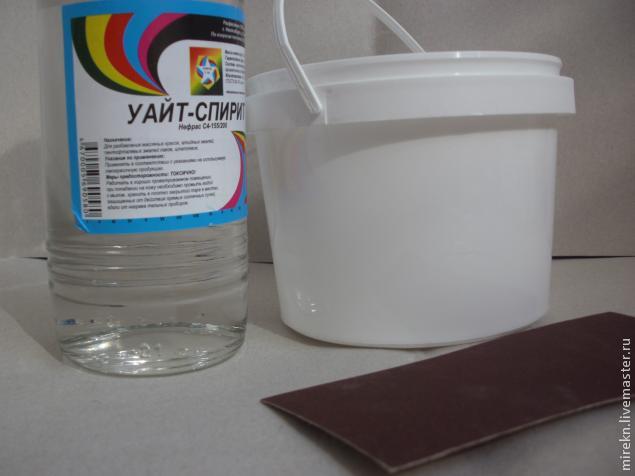 2. Remove the springs from the wooden clothespins.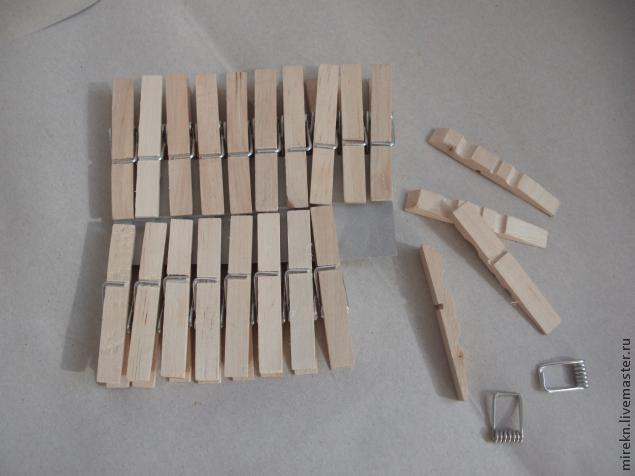 3. Glue the halves of the clothespins to the jar.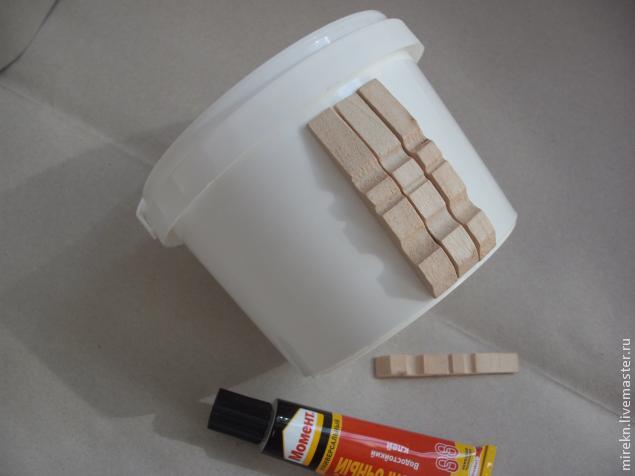 4. Now work the inner cover. Cut out a circle from fabric equal to the size of the bottom of the jar.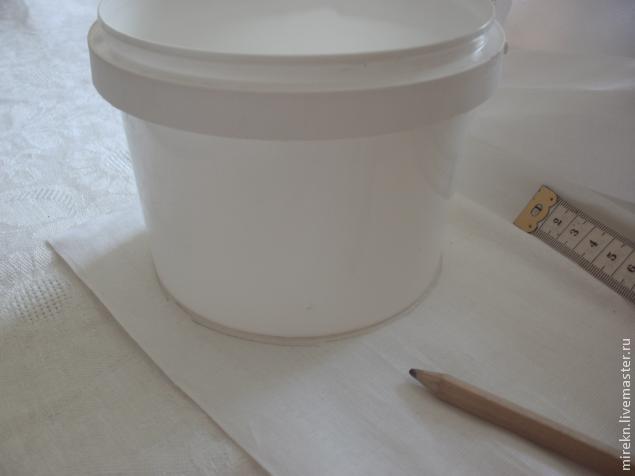 Measure the height and circumference of the jar.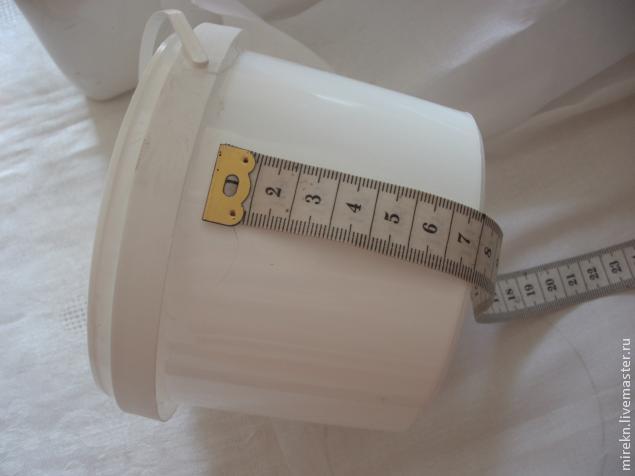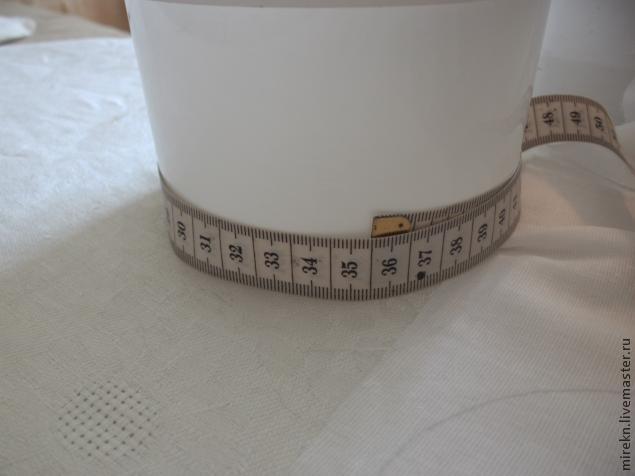 Cut out a rectangle according to the measurements, grind its sides and join with the pattern of the bottom.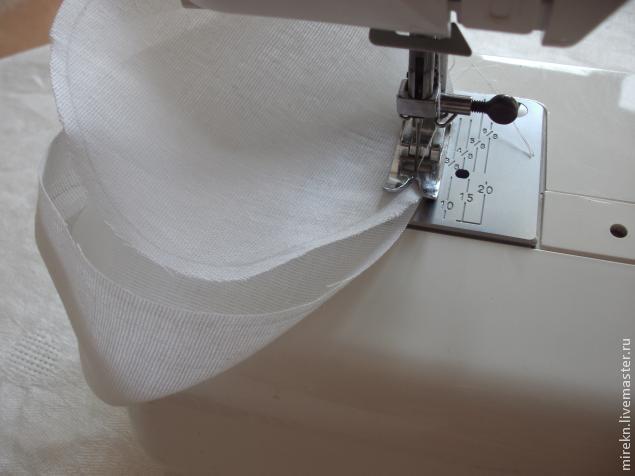 A case turned out, but not quite beautiful.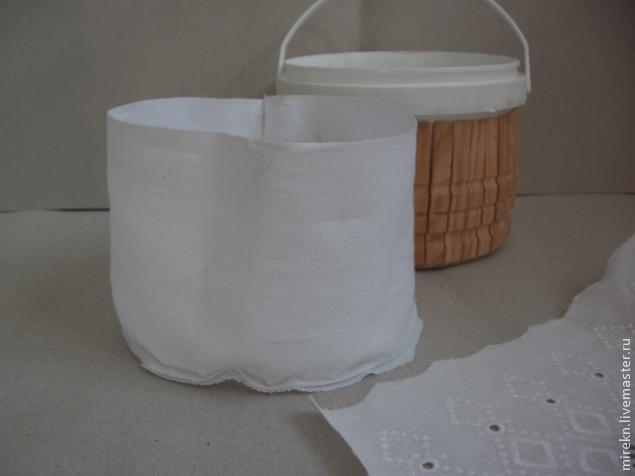 And to make it beautiful, sew the lace to it.
To do this, measure the top of the jar, cut the right piece of lace, stitch the sides and join them with the case.
(I was carried away and did not take the picture how I sewed. I think it will be clear from this photo)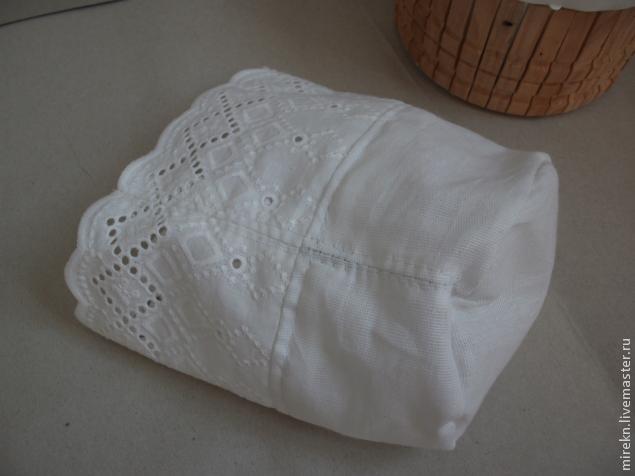 The case is ready. Turn it with its stitches out, put inside the jar and turn up the edge. Before you insert the case, it is necessary to remove the handle.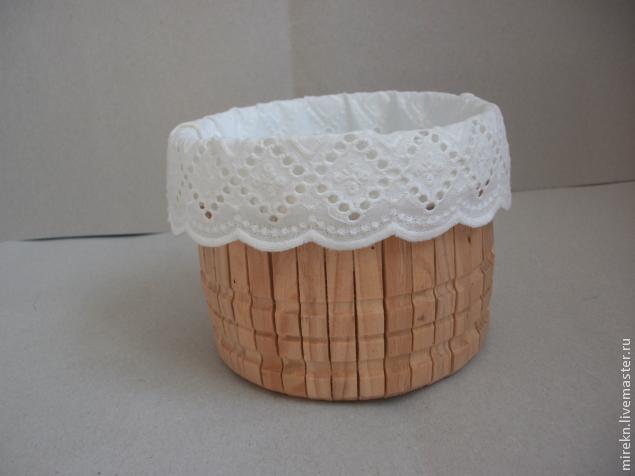 Now decorate the handle. Take the twine and tightly wrap the handle.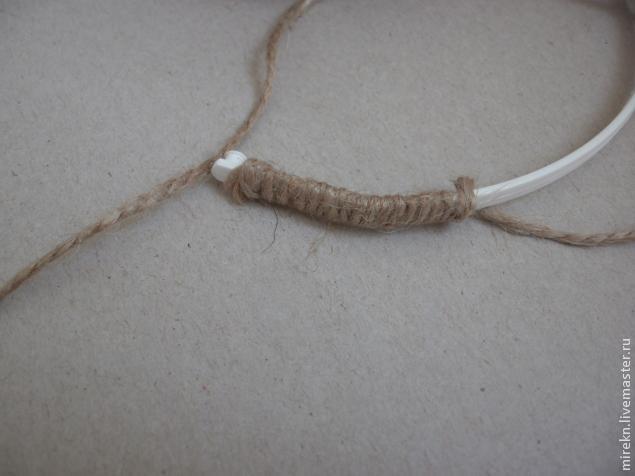 Glue the last twists with a drop.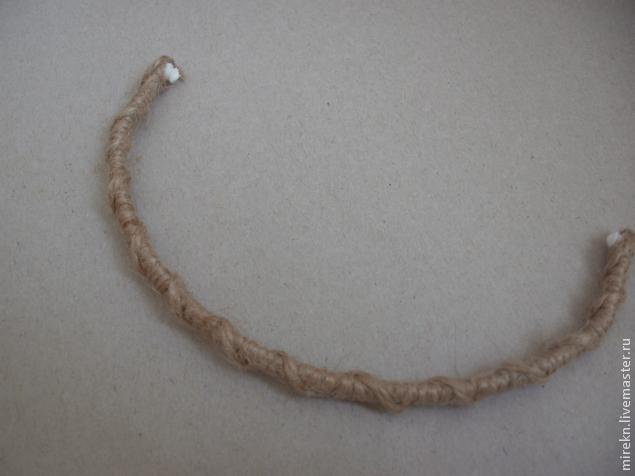 Insert the ready handle right into holes in the jar.
Decorate the basket with twine making a few turns in the slots of the clothespins. Decorate with wooden beads.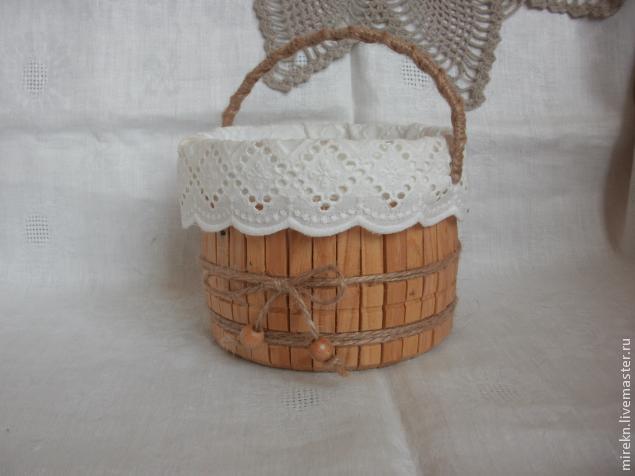 I made two baskets - a large and small one.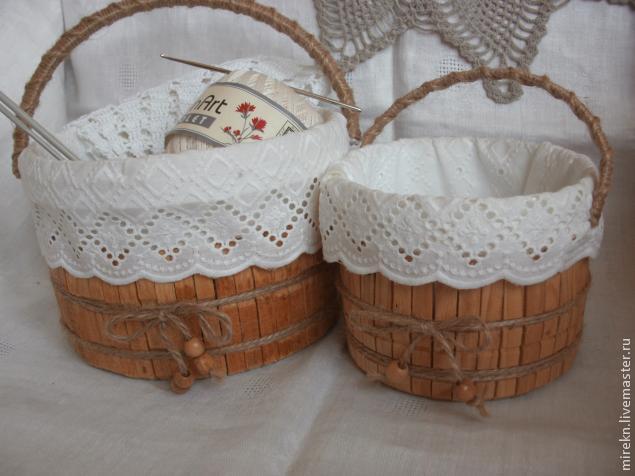 Thank you for your attention!
DIYs & Tutorials on the topic