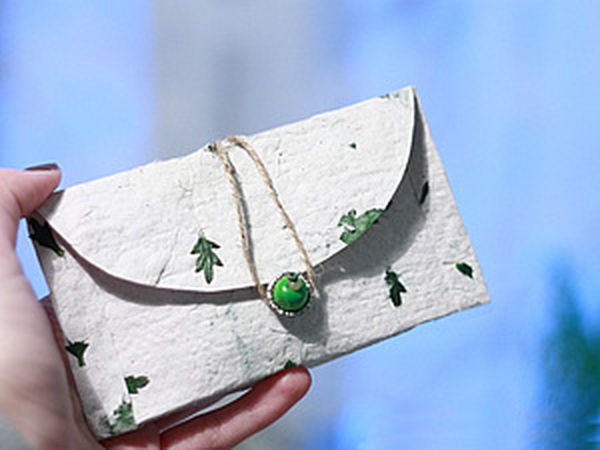 I make many things, like wedding accessories or bouquetes. But today I want to share my experience of manufacturing homemade paper with you.
Usually, homemade paper is very expensive.
In this post I will tell you how to make it with your own hands.
In Thailand, paper is manufactured of elephant poop and it is used for all sorts of souvenirs. A good idea: first, tourists ride on elephants, take pictures and then buy frames with their own images on paper of own production. I have this at home, first friends take it and say "how beautiful", and after learning what it is made of they change their countenance.
I decided to use old newspapers and drawings for the basis.
So, you need:
- waste paper
- small leaves, flowers, or herbarium
- metal net, but I didn't find it and decided to use a net for embroidery, it is sold in any store "everything for sewing"
- dye, but I didn't use it because wanted to get a natural colour
- perfume, if you want to add nice scent to the paper
- pan
- and plenty of water
I went to the florist's and bought such greens.
Ranuculus just for beauty :)
The paper in which the flowers were wrapped was also used.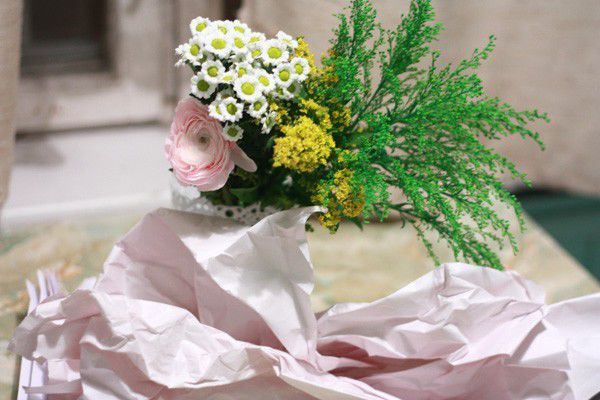 Tear the paper, put in a pan, pour water and put on fire.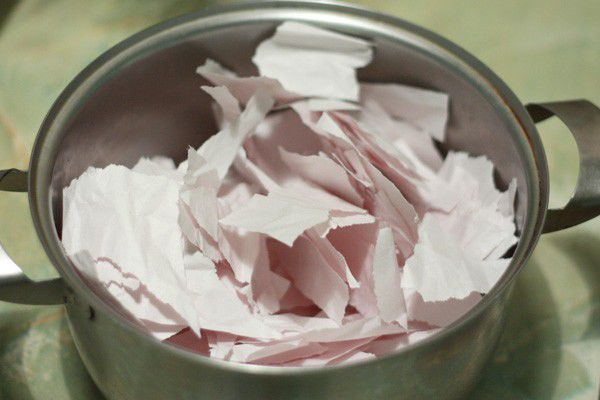 While it is being cooked, put the flowers into pieces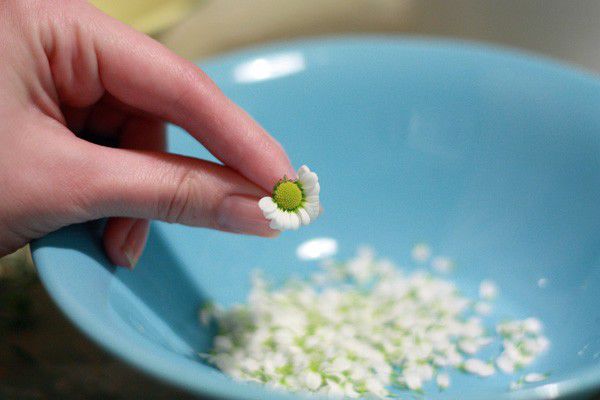 This is how the 'bouquet' looked like.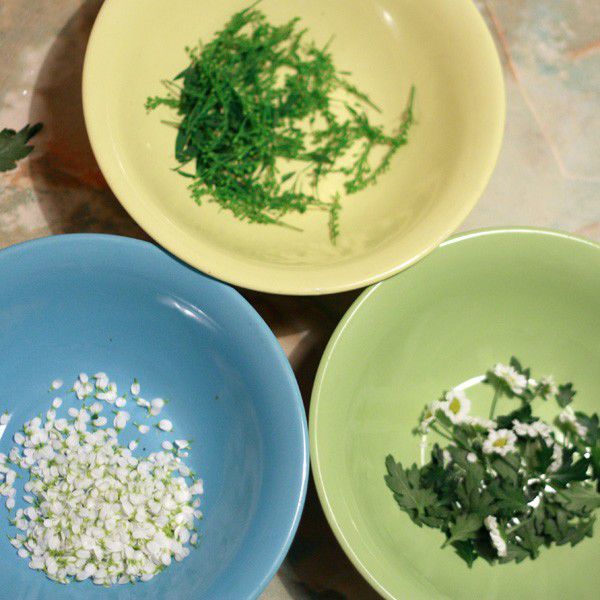 The water in the pan is boiling, the paper is getting softer. So begin to stir until it all turns into a homogeneous mass, it is better to use a blender for that.


Looks unpleasant, but tastes well :)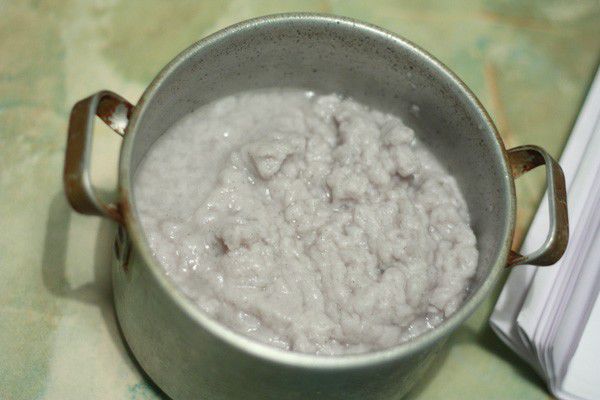 Pour a little water and put the net into the bath or in a big washtub.
The process is fascinating, even for small kitty Lucy :)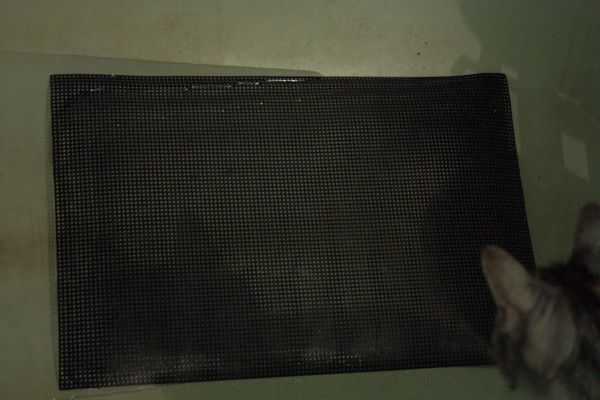 Pour a little paper 'porridge' in water in a separate pan and very carefully pour onto the net trying to evenly distribute the mass. Throw the leaves and flowers on it making a composition.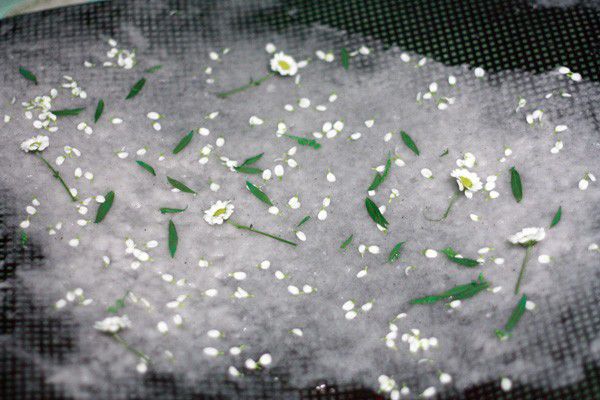 I added 3 drops of sea fragrance, this is usually used for soap making.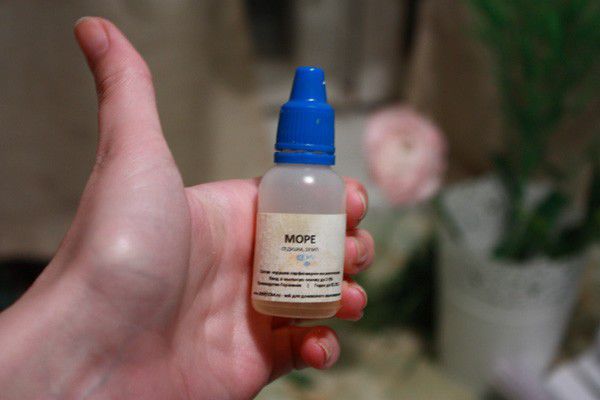 Turn over the net with the wet paper onto a towel.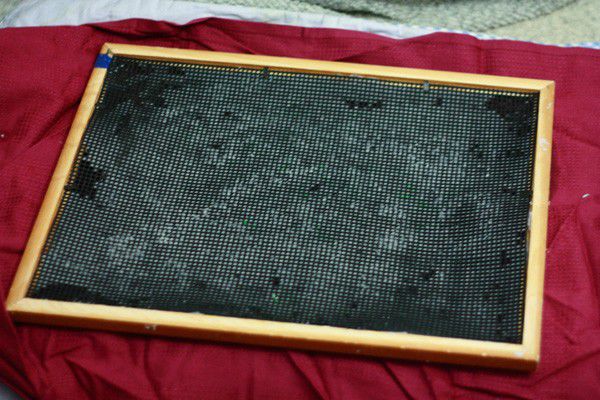 The upper part is dabbed with a piece of cloth and then carefully separated from the net — it is very naughty and tries to stick to the basis, it is perhaps the most difficult moment in the whole process.
Cover the mass with another towel and iron dry for a long time, the 'sandwich' can be overturned and ironed from different sides.
Here is 'the first step that is always troublesome', the white daisies turned into yellow, but I'm satisfied with the result))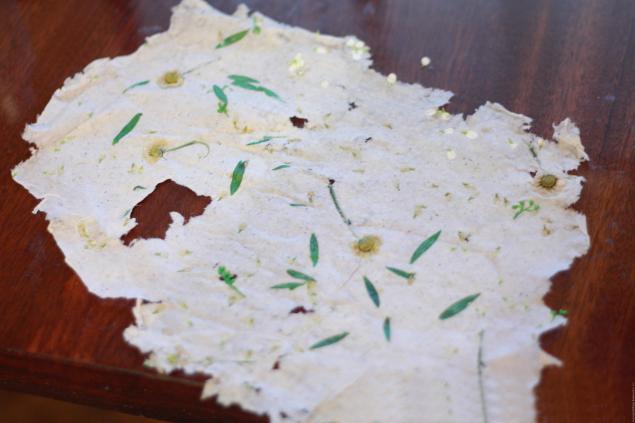 Repeat it several times to get a couple of sheets of homemade paper, I think that fans of scrapbooking would love it.
Now I will please my buyers with such original packaging :)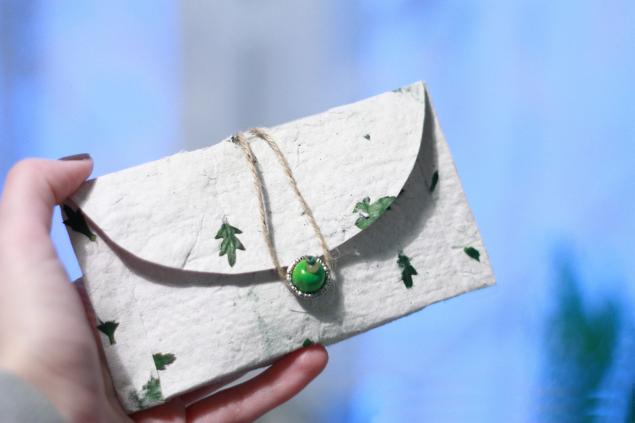 With the help of shaped shears and a puncher I made labels for my earrings)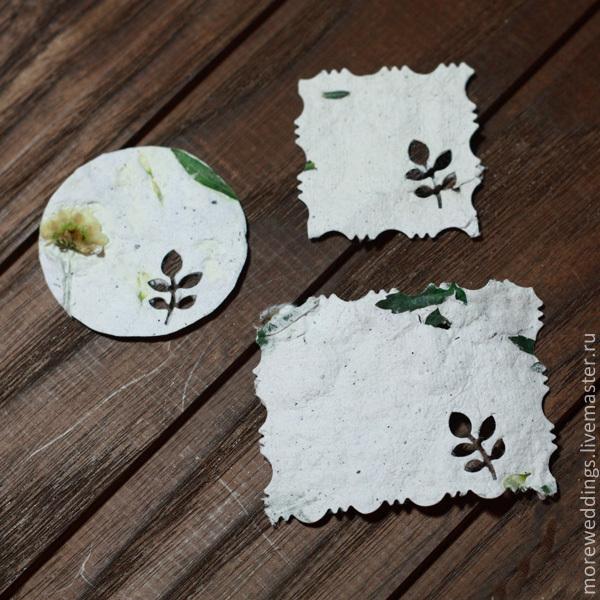 Here's how it looks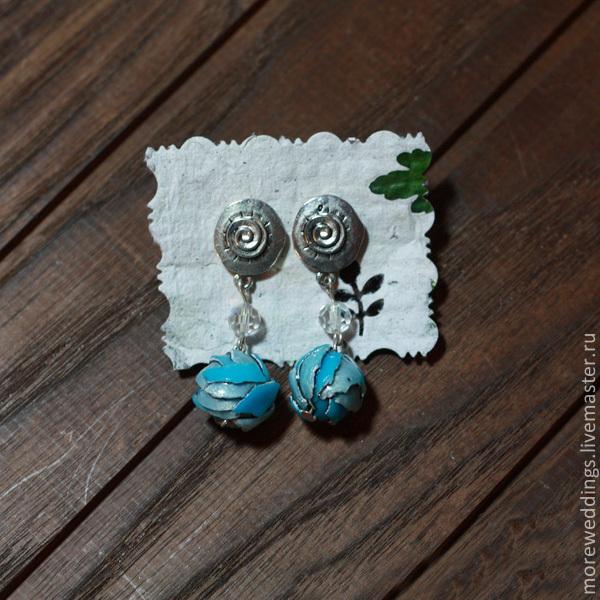 If you have any questions, I'll be happy to answer you.