As I continue and develop the theme of Cloth Flowers Tutorial, I have proposed an idea of how to use such flowers as interior decoration.
But today I want to share one more idea of artificial flowers decorating.
For the most patient needlewomen, I suggest making this table lamp...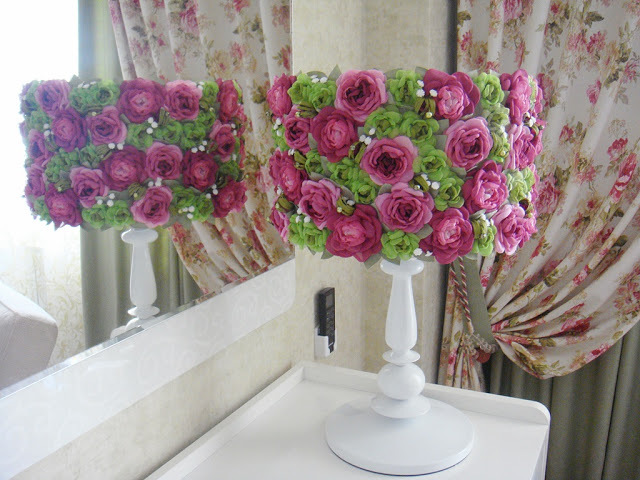 Oh, yes, I know! All ladies-needlewomen possess perseverance and patience, but in this case, these qualities would be especially useful ;) As VERY many flowers should be made! But this is probably the most difficult part because the flowers are made the same way as in Cloth Flowers Tutorial but without painting, and we'll try to achieve beautiful and smooth transition of colours by picking the cloth.
I picked clothes so that they matched the textile design and colour of the bedroom of my daughter. And since a lampshade of one lamp had been already renewed ...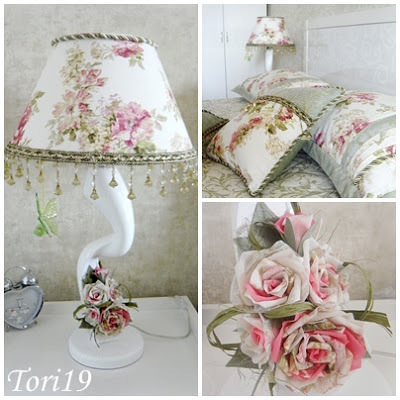 ...the second lamp should have changed in a different way, but match the colour and flower :)
I bought a white bedside lamp but with another shape of the leg and lampshade...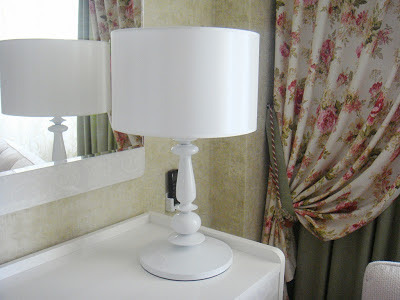 ...and decided to turn it into a bouquet!
For this, I prepared two kinds of pink flowers.
The first was large with the diameter of about 9.5 cm, and colour transition from dark to light using clothes of four shades and 6 sizes of petals (for several layers in each size).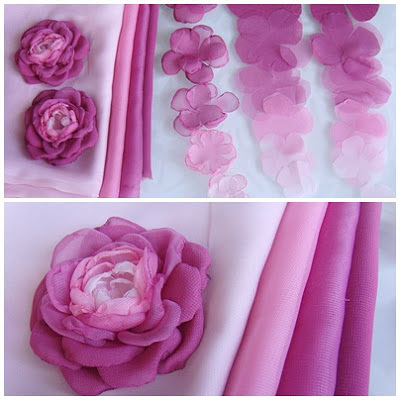 The second variant is a flower of a smaller size, about 8.5 cm, with colour transitioning from light to dark, using clothes of 3 shades and 5 sizes of petals (just some layers in each size).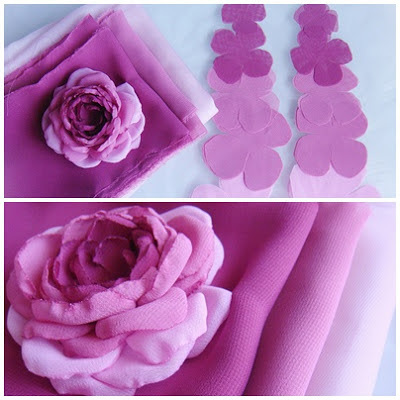 Tip:
To make such a large number of flowers, it's better to cut out petals and their corners RIGHT AFTER cutting out the BLANKS of CIRCLES in several layers at the same time.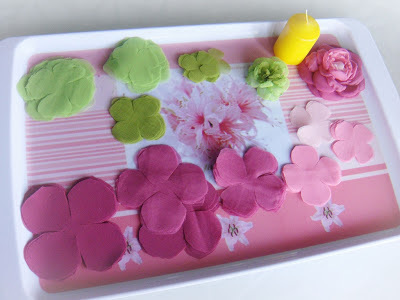 This will greatly reduce the time and make the flowers look more natural.
In addition to the main pink flowers, I prepared small (about 5.5 cm in diameter), green flowers and cloth leaves, curves of faux raffia with beads and little sprigs of gypsophilous plant.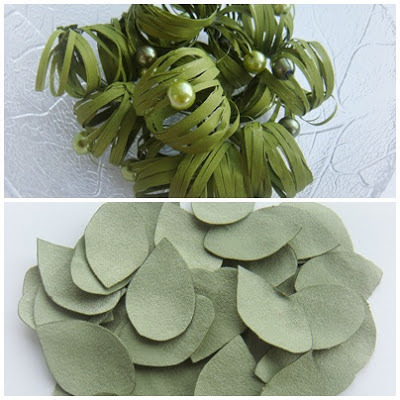 After all handmade decor is ready, fasten it in random order to the lampshade using 'hot glue'. That's all, now enjoy the result and rejoice the successful completion of your great work ;)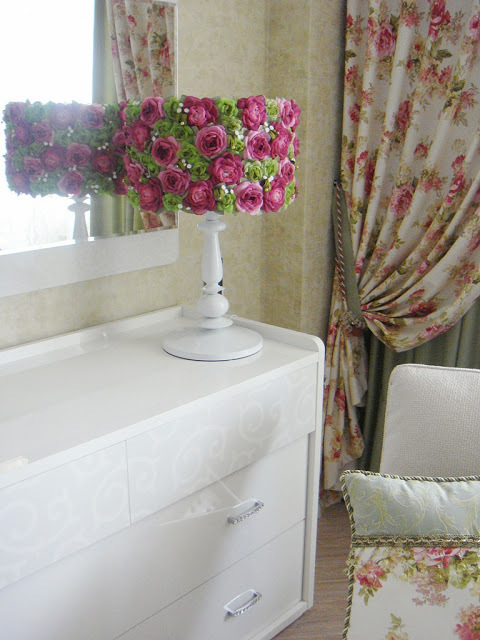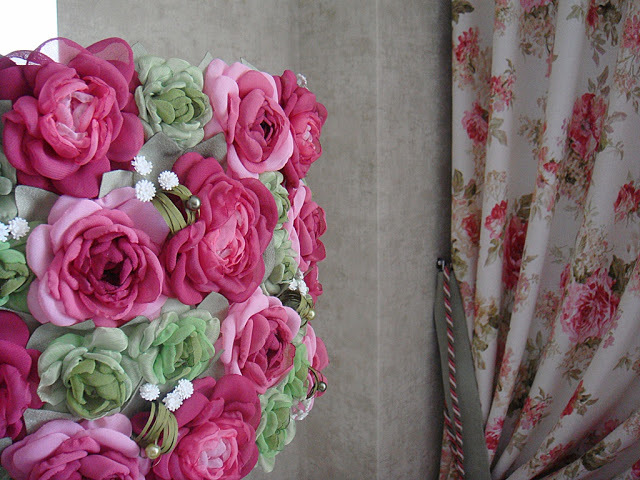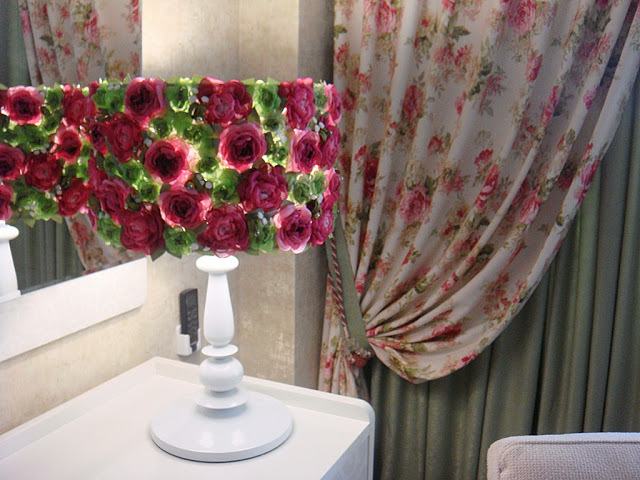 Share smile, attention and love as often as possible....
And let flowers in your heart be always in blossom ;)
DIYs & Tutorials on the topic