Creating a Sweet Quilling Daisy Bouquet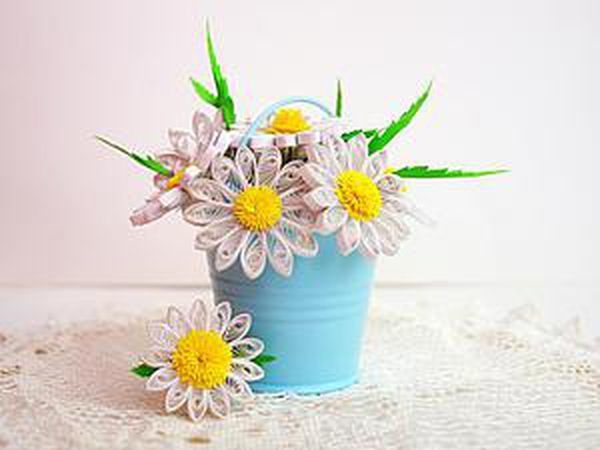 Materials and Tools
- pre-cut strips of yellow paper, width of 1 cm
- strips of white paper, width of 0.3 cm
- scissors
- tool for quilling (you can use an ordinary sewing needle)
- glue
- wire for the stem Take a strip of yellow paper and cut fringe along the entire length, not reaching the edge at 2-3 mm. Wrap the cut paper on the tool (needle) making a roll. The tip is glueв and attached. The cut part is fluffed with fingers and you get the middle of a daisy. Take a narrow strip of white paper, and also roll into a tight spiral. Let it set free. Then glue the tip. Press one side between two fingers to get a form of a droplet. Make 13 blanks for one daisy. Glue the narrow together. Glue the middle. Atach the tip of the wire. Make several flowers, add leaves and the interior composition is ready! Wish you success in work!
Yours,
Svetlana
DIYs & Tutorials on the topic