DIY ''Heart'' Bookmark In 10 Minutes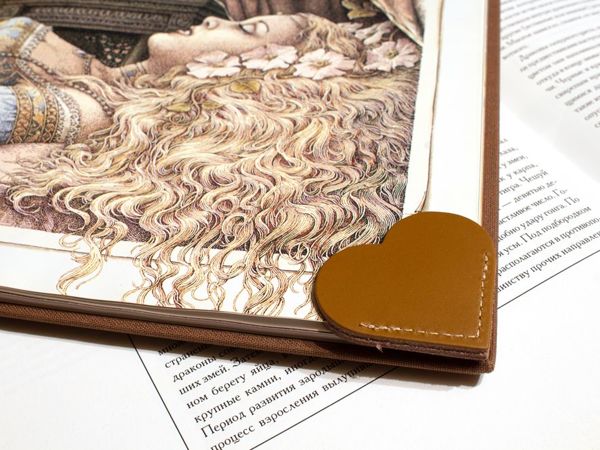 So, there was February 14, Valentine's Day! And I want to congratulate everyone, and even those who are still without their second half, on this holiday! And as my Valentine gift for you there is a small and very easy tutorial on making a bookmark in the form of a heart! We will need:
Cardboard.
Leather or thick fabric, or cardboard.
Thread. I used waxed leather, but any one will do.
Needle.
Scissors.
Awl or center punch.
Pencil or pen for writing. Step 1. Making a template.
- First you need to draw or print a small heart about 6 by 5.5 cm
- Mark the heart on the cardboard. Cut the heart out of the paper and circle it on the cardboard. Here you should immediately mark the future holes for stitching.
- Cut out the workpiece, make holes. I only got 15 holes.
Tip: make the holes before cutting out the template. The distance and size of the holes can be changed, I took the margin from the edge of the product in 3 mm, and the distance between the holes is 4 mm. Step 2. Cut out the details.
-Using a template, we mark two identical parts.
- Cut out the halves of the future bookmark.
- We make holes with an awl.
Tip: it is better to mark the holes with a needle, and do it from the front side, then the leather will fit inside. Step 3. Stitching the bookmark
- Here everything is simple — we sew two halves.
Tip: you can choose any seam, you can find them on the Internet. But keep in mind, the less volume of the seam — the better, it's a bookmark, it should be as thin as possible! That's it! Simple, isn't it? And it is very cool that in fact you can make a useful and cute thing from the waste of production! Thanks for your attention!
DIYs & Tutorials on the topic